"I recently lost my files. Is there software to help me get them back quickly? Please help!"
- a question from Quora
Phones, computers/PCs, external media storage devices, SD Cards, hard drives, all have one thing in common. These gadgets are a savior for keeping your photos, documents, audio files, videos, neatly and safely. But they are not always reliable. Somehow, you are bound to lose the data stored on them which can be extremely frustrating. However, not all hope is lost. The geniuses in our community are always working to find ways, to recover deleted and lost files quickly. These computers and IT gurus have put together applications and software for deleted files recovery. They have made them readily accessible through download links or you can find them in the app/play store of your mobile. Even better, most of the software is available online free and if not, they don't cost a fortune. One such software is Recuva File Recovery.
So, keep reading to find out how Recuva recovery software works and the pros and cons of other alternative data recovery software to help you narrow down your choice of the best one to get.
In short, we will look at:
Part 1: Recuva File Recovery – User reviews.
Recuva file recovery software has its loyal users who have been pleased with how it works. Here are some reviews to support this:
A report from DownloadSquad said Recuva Data Recovery software is swift to install and run. The user found the software easy and straightforward to use.


Another review from MakeUseOf said Recuva recovery tool is very fast with location and restoring files. It restored the files and sent them back to their hard drive in seconds.


LifeHacker crowned Recuva recovery software for PC the best data recovery tool in another review.
However, despite its low cost and convenience, Recuva might not be the best recovery tool for you. It lacks several advanced features like:
It is not able to recover as many files as other data recovery platforms.


It is not available for Mac users.


Its installation may add other programs to your computer automatically.
Part 2: Top 5 Alternatives to Recuva File Recovery
1. Recoverit (IS) Software
Recoverit (IS) software is available for both Windows and Mac OS platform.
Its toolkit for Windows has been developed to deal with the loss of data on the Microsoft platform despite the mode through which the data has been lost or deleted. Such ways include emptying of the recycle bin, a crashed operating system or by performing a Shift + Delete keystroke short cut, which renders data permanently deleted.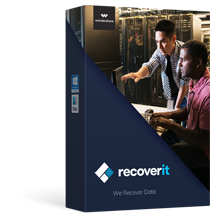 A Life Saver to Solve Your Data Loss Problems!
The programs user interface is simple and therefore is easy to use.
The program offers a quick scan and deep scan to find your original file structures.
It can provide for a preview to check on the quality of data.
It supports four modes in the data recovery process making it fast and safe.

3,015,629 people have downloaded it
Now let us see how you can recover files on Windows with this Recuva hard drive recovery alternative:
Step 1 After installing and launching the software, select a disk where you lost your data.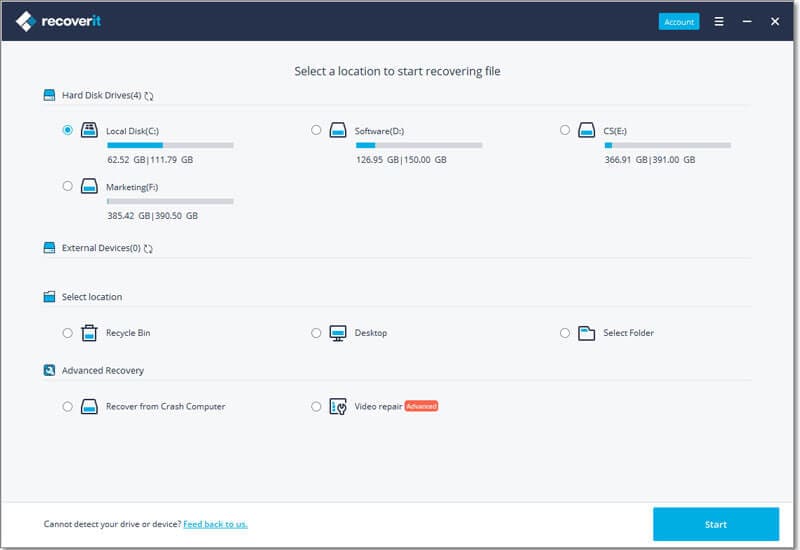 Step 2 Now, click on "Start". Wait for a while as Recoverit (IS) scans the disk.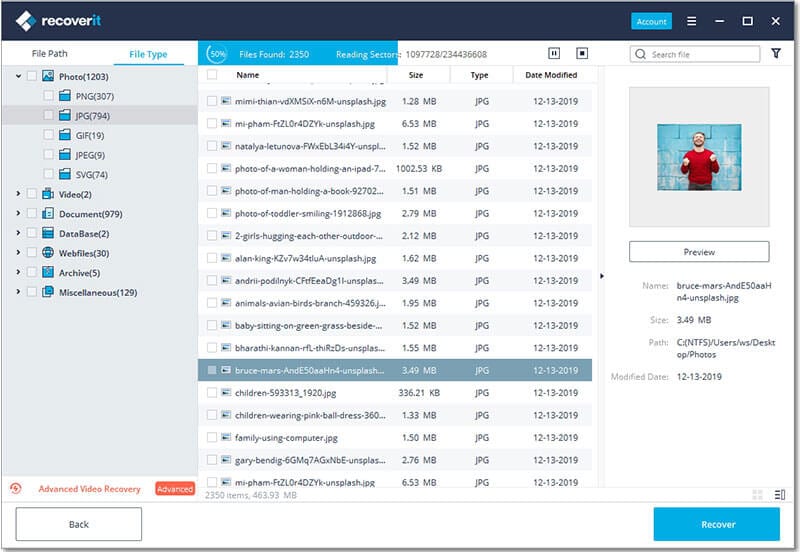 Step 3 Go through the preview process and select the files you'd want to recover. You can also opt for a deep scan if the data you need is not listed yet. Finally, hit the Recover button at the bottom of the interface.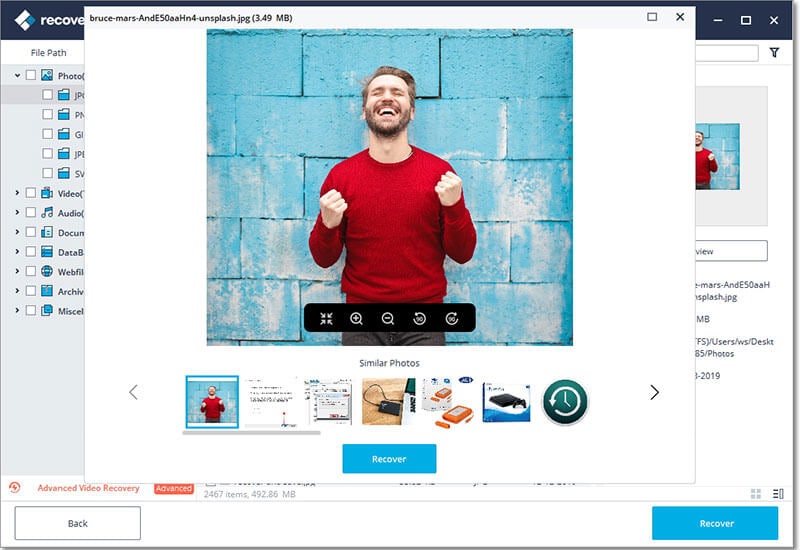 Note: You can save the retrieved file/files in a different folder to protect data loss again.

Tips:
Recoverit (IS) for the macOS also recovers data as a result of but not limited to system crashes, hardware failures, OS reinstallation, operating errors, etc. The tool can recover data from various sources such as Hard Disk Drives, SD Cards, USB Drives, Digital cameras, etc.
Recoverit (IS) for Mac OS can also be put to use in three simple steps as in Windows, except for the user interface.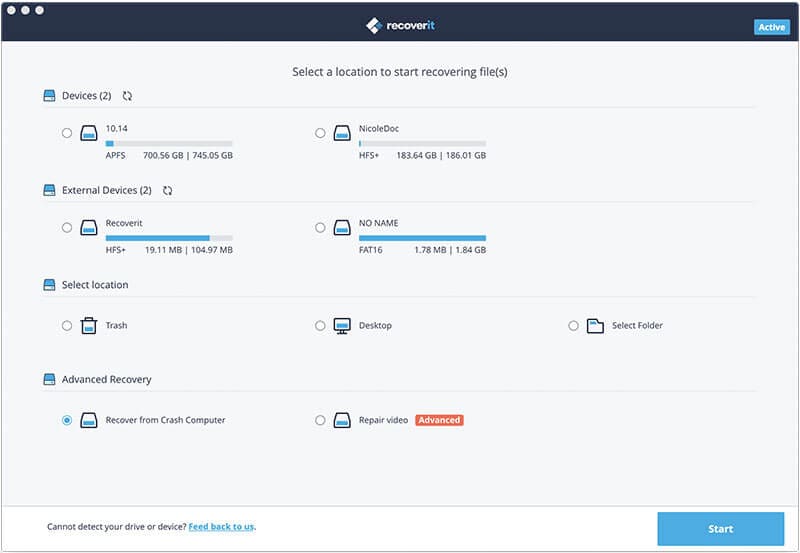 Top 2. Test Disk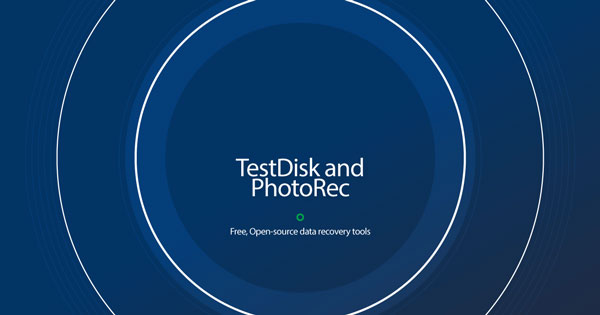 Test Disk data recovery software is a free alternative to Recuva recovery that performs tasks ranging from restoration of files from lost partitions to making an unbootable disk once again bootable. Such problems commonly result from virus attacks, dries that have fallen on hard ground or even human error.
Pros:
The software is simple to use.
The app can recover a large number of files.
It can perform a rebuild of NTFS boot sectors.
It can fix your MFT using the MFT mirror.
The software allows fixing of the partition table and recovers deleted partitions in a reasonably secure manner
TestDisk can run in different Windows platforms including win 2000, 2003, 2008, Vista and XP.
Cons:
It has an unattractive User Interface.
---
Top 3. PhotoRec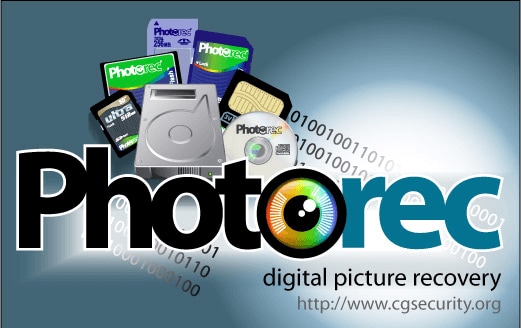 PhotoRec is a powerful data recovery software that you can use in place of Recuva hard drive recovery software. It features a capacity to perform a series of processes such as the selection of a drive, starting a recovery process, search initiation, etc. Recovered files are normally saved in the path they were stored in. It features a command line interface similar to what's available on windows though it's made to respond to keyboard strokes only. It performs the search process automatically and highlights viable options for the user to save it by pressing enter on the keyboard.
Pros:
PhotoRec is fast in performing its task.
The safety feature of storage makes it most attractive for use.
It's freely available.
Cons:
PhotoRec's dark interface is not attractive to the average user.
It requires special skill on the user's part, unlike similar software.
---
Top 4. Stella Phoenix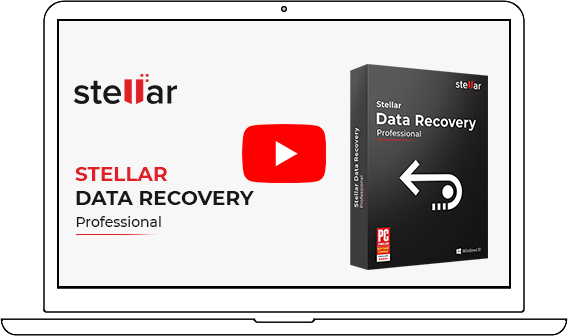 Stella Phoenix allows recovery of over 300 file types of data including photos, videos, and other file formats. It is capable to handle data loss resulting from disk corruption due to malware or viruses, accidental formatting, permanent deletion, etc. It supports data recovery from Windows platforms such as XP, Vista, Windows 8, 7 and 10.
Pros:
Data recovery capacity for up to 300 different file types.
The GUI makes the software easy to use compared to a command line interface.
Stella Phoenix has the capacity to recover files irrespective of the cause of loss.
The program can compress your files before beginning the recovery process.
It can monitor your hard drive thus providing for general information on the process of recovery.
Cons:
It's slow in the scanning of files.
---
Top 5. Data Rescue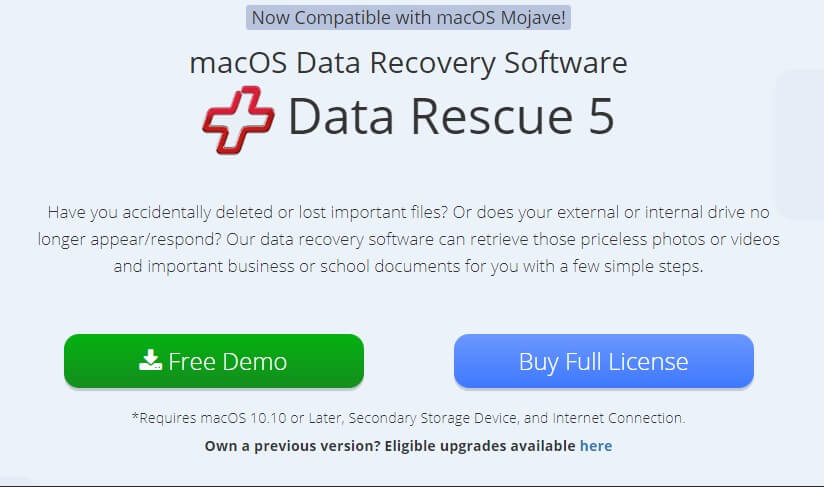 The last alternative to Recuva file recovery is Data Rescue with one of the unique features, a self-booting CD that you need to plug in, boot then begin to recover your data. With Data Rescue, you can recover data lost as a result of accidental deletion of files, corruption of disk or the disk crashing, Accidental formatting, etc. When using the Data Rescue, it's advisable not to use the repair utility until you have recovered your important files and stored them safely.
Pros:
The boot CD works on all Windows platforms
It has an improved scanning speed making it also exceptionally faster as compared to its counterparts.
Recover even the newer file types in the market with this software.
The software features a friendly user thus easy to use.
It can recover files from drives as large as 1.5Tb and above.
Cons:
The software is costly.
It might not be of use where a laptop has built-in optical drive slot, in the absence of an external one.
---
Part 3: Tips to Pick the Best Recuva File Recovery Alternative.
Now, here are some tips that can help you select the best alternative to Recuva recovery:
When you need pocket-friendly software, you have to prioritise the free software first. These include PhotoRec and Test Disk which are quite efficient in their performance.
Some free versions are not as comparably robust as the paid versions of Recuva data recovery software. Therefore, when you need to complete the data recovery task in the least possible time, you need to consider a software's speed in functionality.
This is a factor crucial in the recovery of sensitive data, therefore you have to take into account how well will the lost data be recovered and its safe storage. It is most reliable in the paid for software types.
Conclusion
Recuva Data recovery software mainly saves you the time and effort needed to search for lost data in low-level sectors of a computer. Therefore the inaccessibility of deleted files doesn't necessarily render them lost thanks to the data recovery programs. They are designed to scour the sectors of hard drives, SD Cards, and any other media that bore the lost data to locate, reconstruct any presenting the data in a salvageable format. These programs can recover any file types irrespective of how they were lost and the best file recovery can go the extra mile in the organization of files in a manner that they can recover an entire partition of a drive.
It is clear from this article that Recoverit (IS) is the best choice as Recuva alternative. It is much more effective and efficient software. It gets work done fast and without causing any damages to your files or PC. If you need lost data recovered, iSkysoft is your ideal tool.
Finally, we would like to ask you to share this article about using Recuva File Recovery with your mates. Be sure that your reviews, positive or negative, will be highly appreciated.