Recuva is one of the most popular and trusted data recovery tools for Windows out there. Developed by Piriform, it is currently being owned by CCleaner and is available in different versions. Due to this, a lot of users get confused about the working of Recuva free vs pro versions as well. If you also have questions like "What is Recuva?" or "Does Recuva work?" then you have come to the right place. In this in-depth Recuva review, we will let you know every essential thing about this data recovery tool. Without much ado, let's start this detailed Piriform Recuva review right away.
Part 1: What is Recuva Software?
Recuva by CCleaner is a data recovery tool that can undelete files on a Windows system. As you know, when anything is deleted from a computer, it is not permanently erased right away. Instead, the space allocated to it becomes available to be overwritten by something else. Therefore, a data recovery tool like Recuva can scan your system and retrieve unassigned or inaccessible content. Before we list a Recuva professional review or differentiate between Recuva vs Recuva Pro, let's quickly know its features.
Recuva File Recover can help you get back the lost or deleted data from a Windows system. It also supports recovery from external devices as well.


All the common file formats are supported by Recuva.


It gives its users an option to do a quick scan or a deep scan on the source.


There is also a provision to preview the extracted data on the interface before saving it.


The tool claims that it can also recover files from a damaged disk as well.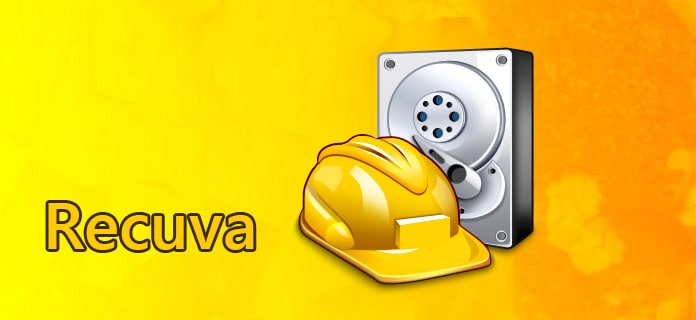 Part 2: Recuva Versions: Recuva Free vs Recuva Pro
Just like every other popular data recovery tool, Recuva also provides two different versions for its users to access. Although, there is not a lot of difference between Recuva free vs pro version. Both Recuva Free and Pro support advanced data recovery options and the features that we have listed above. Following are some of the major aspects that are evident in Recuva professional vs free versions.
Needless to say, users can download and use the free version without paying a single dime. On the other hand, the Pro version would cost a one-time purchase of $19.99.


The Pro version also provides a virtual hard drive and vault support. This will protect your data and maintain its second copy as well. As a result, your important files won't be lost again.


Apart from that, the Pro version would also be updated automatically so that you can access the most advanced recovery features.


Users with the Pro version can also access premium customer support to get a dedicated assistance.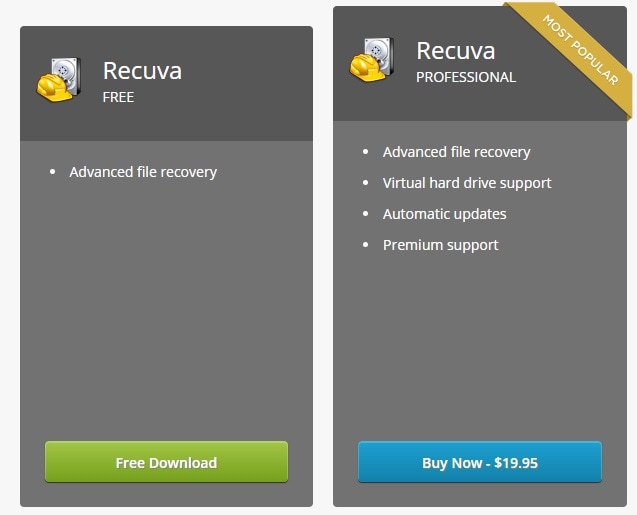 Part 3: Recuva Pros and Cons
Our Recuva review would be incomplete without listing the advantages and limitation of the data recovery application. This will help you decide whether Recuva data recovery is worth giving a try or not.
Pros:
Freely available.
Easy to use and features a click-through recovery process.
We can preview our photos and videos before saving them.
Supports data recovery on external devices as well.
Cons:
The tool has low data recovery rate as compared to other professional tools.
Too many times, Recuva is not able to extract larger files. Therefore, if you have lost a big file, then you might not get it back entirely.
Users often complain that the files retrieved after Recuva recovery becomes incompatible and are not supported by other applications.
It does not support data recovery from a lost partition.
Since Recuva is only available for Windows versions, Mac users need to look for other alternatives instead.
Part 4: Is Recuva Safe to Use?
Yes, Piriform Recuva is a secure and trusted application. You can take its assistance to retrieve your lost data. Though, you should know that there are lots of imposters and gimmicks that claim to be Recuva. After when users install them, they realize these are malwares that can corrupt their system instead. Therefore, if you wish to use Recuva, then go to its website right here. You can download the setup for its free or pro version from its official website.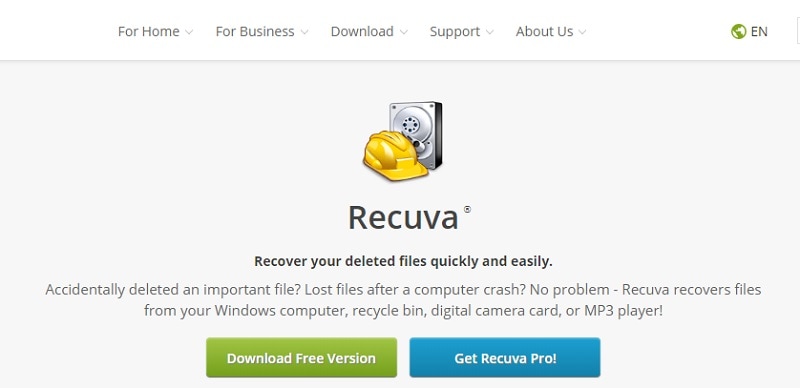 Part 5: Steps on How to Recover Data with Recuva?
After reading our Piriform Recuva review, you were able to know about its pros and cons for sure. Though, if you want to learn how to use this data recovery tool, then simply follow these steps:
Step 1

Select data types to scan

Whenever you wish to perform data recovery, simply launch the Recuva Windows application. From its home, you need to select the type of data that you wish to scan on a source. You can look for all files as well if you are not sure.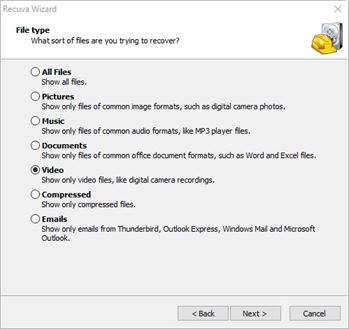 Step 2

Choose a target location

In order to proceed, you need to further select a location to scan. It can be your system's hard drive, any specific folder, or even an external device.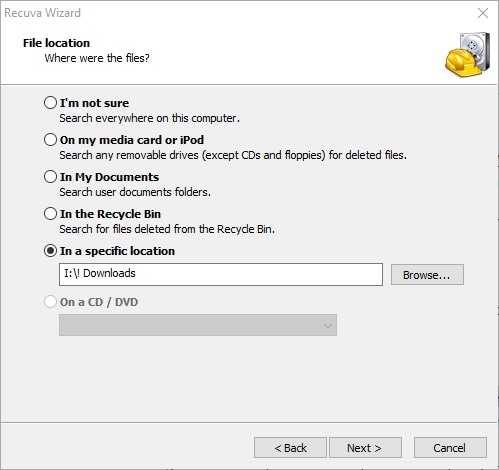 Step 3

Recover your data

After making all the appropriate selections, just commence the data recovery process. If you want, you can enable a deep scan option on its wizard as well.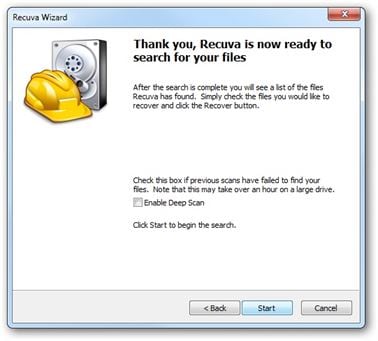 You would have to wait for a while as the application would extract the selected data from a chosen source. In the end, you can simply preview your data on Recuva's interface and save them to a desired location.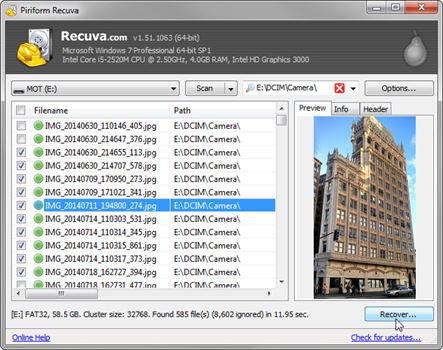 Part 6: Genuine User Experience and Reviews
If you are not sure about Piriform Recuva review of ours, then feel free to read the feedback from its users. This will let you know about the real-life experience of other users with Recuva.
"I liked using Recuva since it is available for free and works smoothly on Windows 8. The only problem was some of the videos that were recovered by it were unplayable. I have my files, but I'm not able to play them with any application."
- Dave
"Recuva is an easy to use tool and does not require any technical background. The tool is useful – for sure. The only thing is that it was only able to retrieve a handful of files… I was expecting better results, to be honest!"
- Claire
Part 7: Best Recuva Alternative: Recoverit (IS)
As you can see from our Recuva review, the tool has numerous limitations. Not only is it unavailable for Mac, it might not yield positive results for heavy data recovery in Windows as well. Therefore, if you wish to get back your lost data under all scenarios, then use a professional tool like Recoverit (IS). It is an extremely reliable and popular data recovery tool that can help you get back your lost photos, videos, documents, and so much more. Since it features an intuitive user-friendly interface, no prior technical knowledge is needed to use it.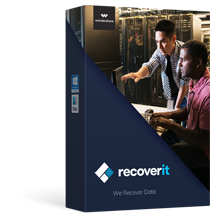 A Life Saver to Solve Your Data Loss Problems!
It is a complete data recovery tool that supports more than 1000 different data types like photos, videos, documents, compressed files, and what not.
From Recycle Bin to lost partition, the tool can recover your data from all kinds of sources and scenarios. It even supports data recovery from an external source as well.
You can selectively save your data by having its preview beforehand on its native interface.
Two different scanning modes (quick and deep) are supported by the application.
The data recovery application is compatible with leading Mac and Windows versions. It is also known for one of the highest data recovery rates in the industry.

3,015,629 people have downloaded it
To learn how to use Recoverit (IS) to get back your lost or deleted content, follow these steps:
Step 1

Install the program

Download Recoverit (IS) from its official website. Double click the .exe package to install the program on your computer.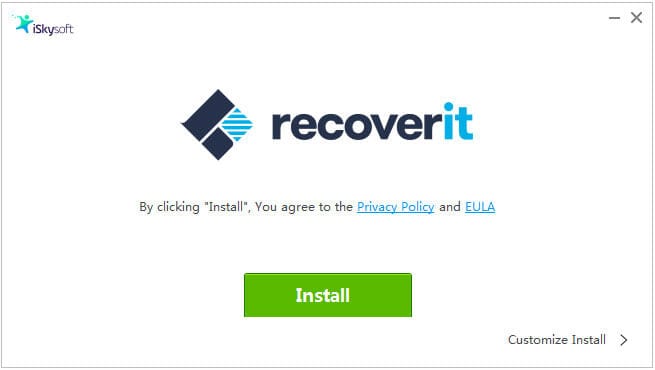 Step 2

Choose a source location

The application will automatically present a list of all the prospective locations to scan. This would include the internal partitions and connected devices. Simply pick a source location and start the recovery process.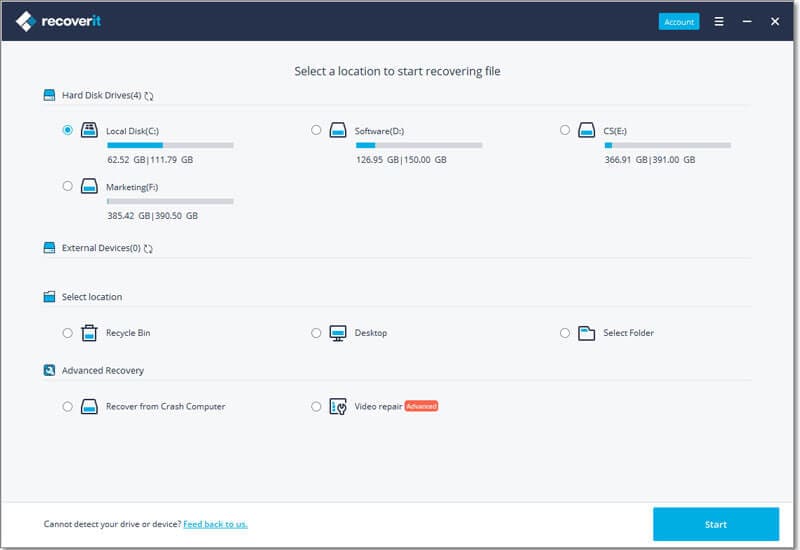 Step 3

Restore your data

Once you start the process, you might have to wait for a while and let the application complete the data extraction successfully.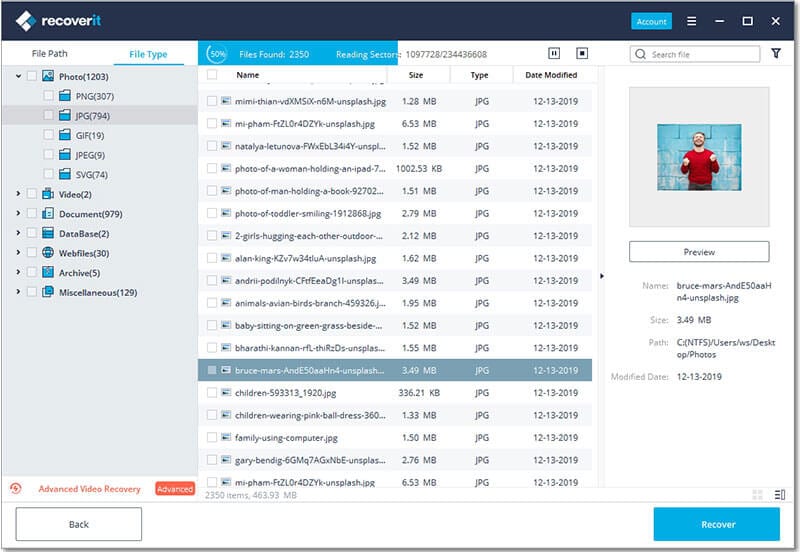 All the extracted content will be segregated into different categories for you to preview. Simply select the respective files and save them to any location of your choice.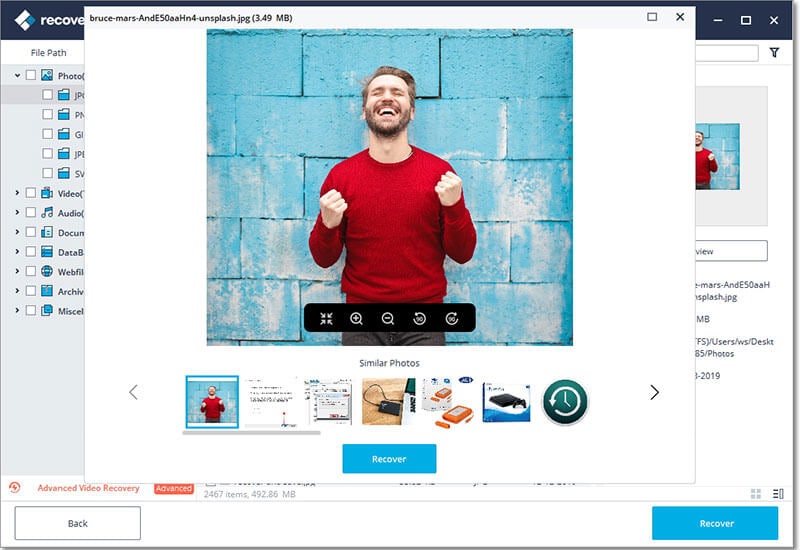 Who knew it would be so easy to perform data recovery on a system. After reading our extensive Recuva review, you would certainly be able to make up your mind. Also, you would be able to differentiate between Recuva free vs pro version as well. If you wish to try a more professional tool, then choose Recoverit (IS) instead. One of the best data recovery tools for Mac and Windows, it is equipped with all kinds of features that will meet every requirement of yours.