"I accidentally lost my files. Do you know where and how can I find them?"
- a question from Quora
Most of the time we find ourselves in such undesirable circumstances where data gets deleted accidentally or intentionally. In the past, there was no way of accessing this data, but with the advancements in technology, you now have the chance to locate lost files from your laptop or desktop computer.
One such software is Recuva. With this software on the windows platform, you can not only recover files on your internal Hard Drive but also external drives such as SD Cards, USB flash drives, and other storage media.
Hence, in this article today, we will answer all your questions about Recuva. Here is a short snippet of all that we shall discuss:
Part 1. About Recuva
Recuva software program is one of the four software tools developed by Piriform including CCleaner Recuva, Defraggler, and Speccy, that serve to sort out any computer software anomalies. Recuva software has been specifically designed to deal with the recovery of lost data; thus the name Recuva Data Recovery.
The Piriform Recuva is a software part of the famous Piriform suit that is amazing in the accomplishments of its purpose. The Recuva software program is built to suit the Windows OS thus Recuva software for PC.
Recover software has also been made to suit different budgets whereby there is the Recuva Free version and the Recuva Professional. The Recuva Pro is technically the paid version of the software, and because of that, it will undoubtedly feature additional tools and extra robustness in its operations. It can also be considered as the Recuva full software version as it entails extra features.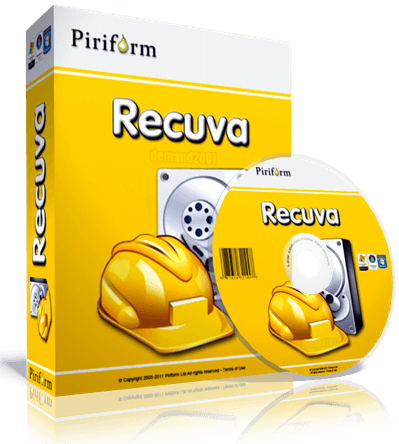 Part 2. Downloading and Installing Recuva
Recuva software comes in different downloadable forms whereby you can download it as an executable file (commonly having the file extension .exe) or a zip file (commonly known as Recuva Portable version). You can get the executable file which is the software version that requires internet connectivity for it to install while the zip file requires no connection to the internet except when downloading. The Recuva Portable version also comes with the capacity to share the software program across multiple desktop and laptop computers that are of the same operating system platform as the initial one.
2.1 Downloading Recuva:
Step 1 You can download Recuva from it official website. You can alternatively get the portable version or the .EXE file which is simply an installer, provided you have a good Internet connectivity. For Recuva.EXE file, you must have functional Internet connection.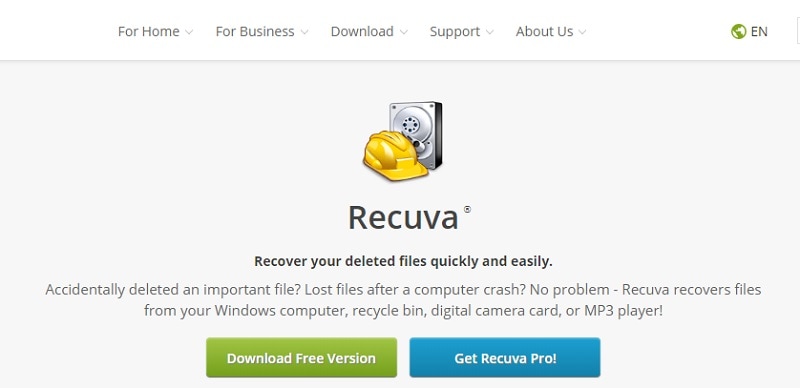 Step 2 Click on download from CCleaner site to get the free version and then on the buy now button for Recuva Professional version. Recuva Pro has extra features such as;
Priority technical support for fast, reliable assistance from the company.
Deep scan file recovery.
Automatic updates for the software version.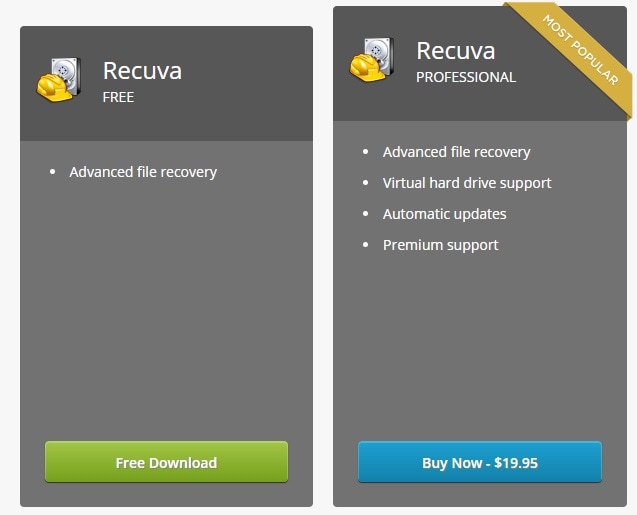 Step 3 Your download should start automatically.
2.2 Installing Recuva:
Step 1 Now locate the download folder or wherever you downloaded the installer.
Step 2 You can now run the installer
Step 3 Click on the install button.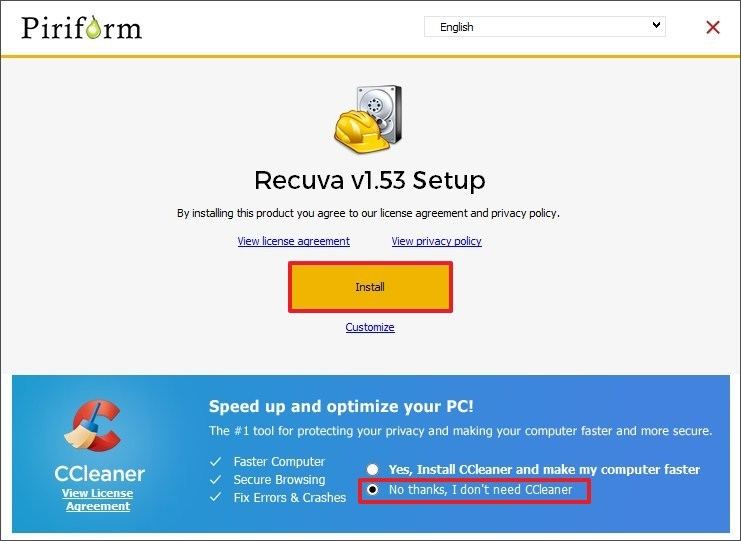 Once the Recuva installation set up begins, follow the steps below.
You can also install Recuva portable version where you select the portable version on the download site and unzip the files once downloaded onto your computer. Amongst the data, you will find the installer, run it to install the software program. All this can be done in offline mode.
Part 3. Recover lost Data with Recuva Data Recovery
Recuva Data recovery software can recover data from both internal or external storage devices.
Step 1 First of all, start Recuva software.
Step 2 Select the type of files you want to recover from the Recuva wizard. The wizard will get to know what files it's looking for and where to find them. This process allows for efficient recovery of data in one piece and in their original format. Where records are located on the SD Card or any other external storage media, the Recuva SD Card scan can find files lost on the particular device and thus access them as well.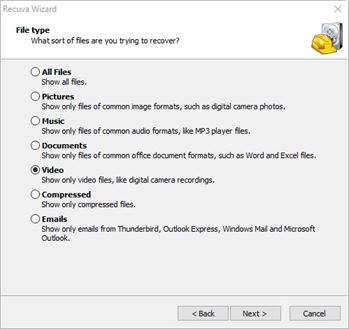 Step 3 Select the location of your files. If you are not sure then, select I am not sure and wait for the scan to finish.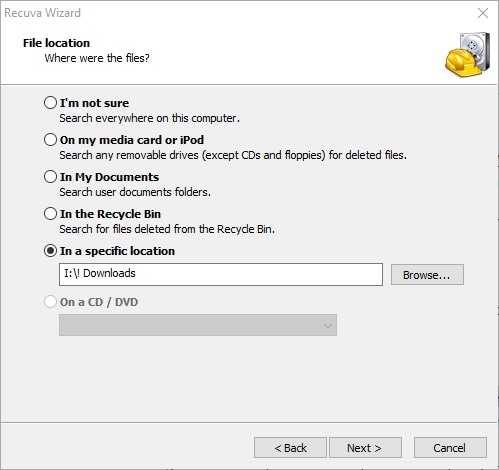 Step 4 Recuva will now show you deleted files. Lastly, select the Recover button.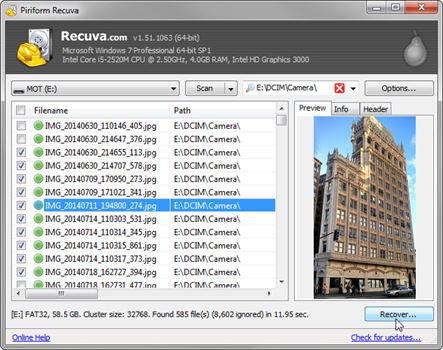 Part 4. How to Troubleshoot Recuva
4.1 Deep Scan
It is possible that Recuva failed to find your files in the previous scan. The solution to this is give the "Deep Scan" function a try. It will perform an in-depth scanning and analyzing on your disk.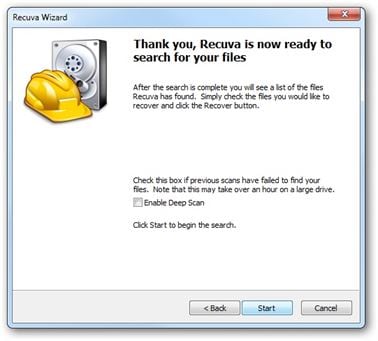 4.2 What if Recuva deep scan gets stuck or freezes.
It's hard to point out the reasons behind this, but they could be;
Due to bad sectors on your hard drive, they couldn't be accessed.
You have employed the use of encryption software like BitLocker.
Your could have a damaged hard drive partition on a hardware level.
Generally, it's the hardware issues that result in such cases though you can still go around the situation and get a software program that is much better in performing deep scanning.
4.3 What if Recuva recovered corrupted files that don't open.
It's quite often that Recuva would found your lost files, but recovered corrupted files that don't open. In such case, you can also consider an alternative Data Recovery software that is more robust in the deep scanning process.
Part 5. The Best Alternative for Piriform Recuva Pro – Recoverit (IS)
Recoverit (IS) is the most recommendable alternative to Piriform Recuva Data recovery software. It is one of the professional data recovery program that is very easy to use and able to scan any drive, internal or external, to look for deleted or damaged files.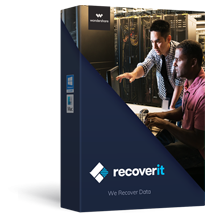 It comprises of features such as;
The software program is efficient on both major operating systems, that is windows and Mac OS.
It recovers almost all file formats of images, videos, documents, and even emails.
For the external drives, it has support for digital cameras, audio players, SD Cards, flash drives, amongst others.
It has both the deep and quick scan modes to accommodate the variety of demands in data recovery.
iSkysoft toolkit recovers files as intact and in their best of original forms.

3,015,629 people have downloaded it
iSkysoft is thus a compelling alternative to Recuva for the recovery of lost data irrespective of the lost reason or mode.
How to use iSkysoft:
iSkysoft Data recovery software is available for both PC and Mac OS.
Step 1 Post download and installation, open the iSkysoft toolkit to gain access to the main menu.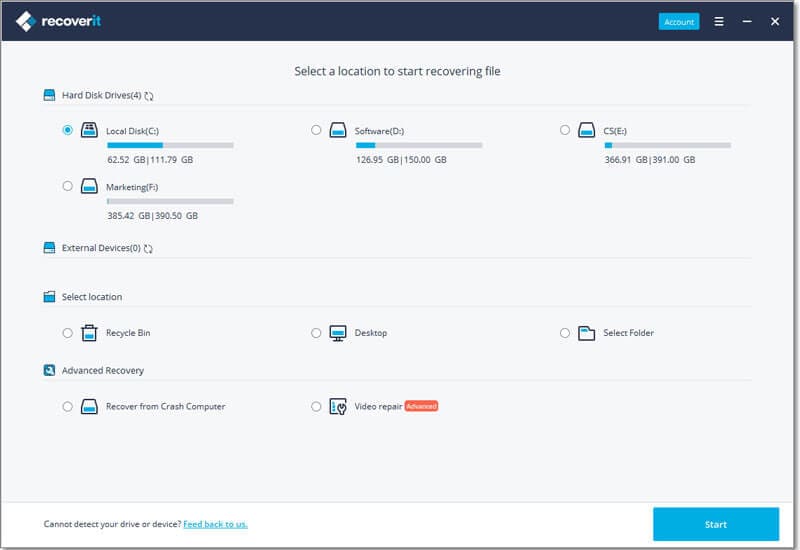 Step 2 You have to select now the drive which had lost or deleted files.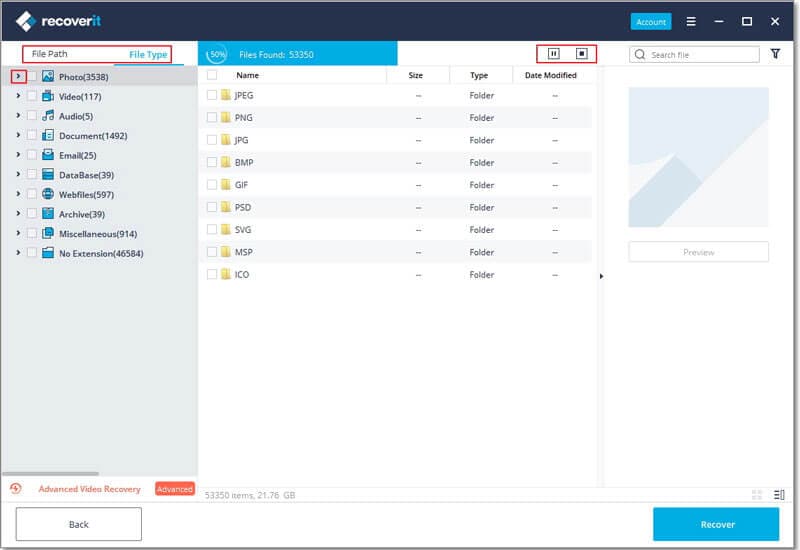 Step 3 You can select the preview option to see and choose which deleted or lost files you would like to recover.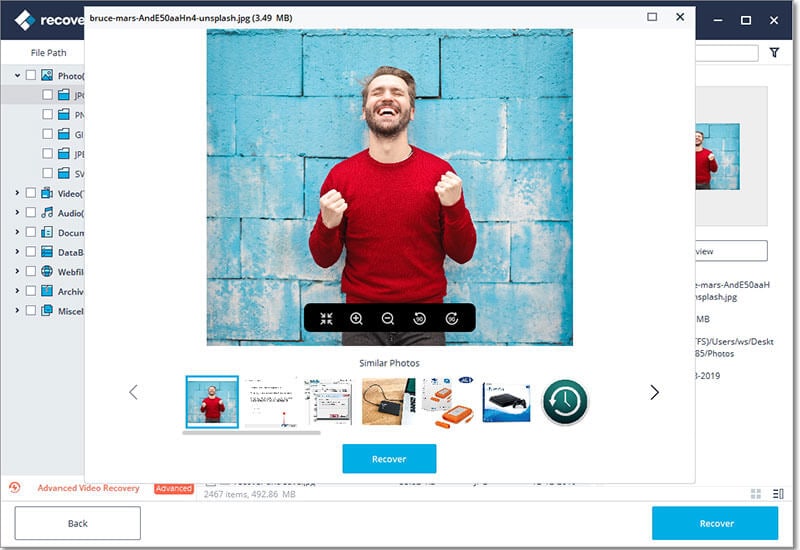 Finally, when the selection is made click on the Recover button to start the data recovery process.
Part 6. Bonus tips: Is There a Recuva for Mac?
"Is there a Recuva Data recovery software for Mac?"
Well, unfortunately, there is no Recuva Data Recovery for the Mac OS. However, a suitable alternative exists.
iSkysoft Data recovery features a Mac OS data recovery platform that is just as efficient. It covers various features that aid in the data recovery process like:
Recoverit (IS) can recover an unlimited number of both lost and deleted files on Mac.
You can recover data from all types of storage device on Mac, like memory cards, camera, iPod, USB, SSD, large storage and much more.
iSkysoft toolkit for Mac supports most of the files types, for example, JPG, PNG, Gif, BMP, etc for Image, AVI, MOV, MP4, 3GP, etc. for Video and other formats for audio, documents, etc.
You will be surprised to know that the software supports over ten types of international languages which include, English, German, Spanish, Dutch, Japenese, Portuguese, French, Italian, and both Chinese traditional as well as the simplified version.
You also get 7-day money back guarantee and 24/7 US tech support which will never let you down.
The recovered files are guaranteed to be 100% virus-free.
Conclusion
Software products such as Piriform Recuva have for a long time come in handy, featuring both free and paid versions for the Windows consumer, it gives you the ability to choose in terms of speed and security of recovered data. However, paid versions are certainly more reliable but also for the small budget consumer, the free versions come in handy. I would, therefore, recommend the Piriform Data Recovery software as both paid and free versions are quite robust. Although for the Mac OS users, Recoverit (IS) will be the best alternative.
Finally, we request that you share this article with your friends and let them also learn everything about Recuva.