How to fix corrupted Word files?
If you have the same question in mind, then this would be the last guide that you will read. Getting a Word document corrupt is a common scenario and could happen due to different reasons. The good thing is that there are numerous native and third-party solutions to overcome this situation. In this guide, we have explored 7 different solutions to repair corrupt Word document. Read on and learn how to fix corrupted Word files right here.
Part 1: Reasons for Corrupted Word Documents
Before we learn different ways on how to fix corrupted Word file, it is important to diagnose the problem. Following are some of the common reasons for getting a Word document corrupt.
If your computer has been restarted or turned off while the document was still being processed.


An unexpected halt when the document is being transferred.


An intentional change in the format or extension of the file


Mishandling of the Word document by a third-party tool


Change in its meta content or data


If the Word application itself has been corrupted, then it can make the documents inaccessible.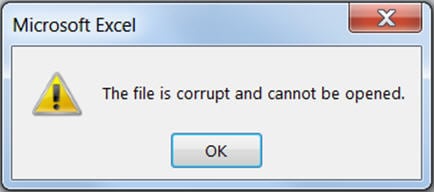 Part 2: How to Repair Corrupted Word Files?
In case if you are not able to access a Word file, then consider following these solutions to repair corrupted Word file.
2.1 Use the built-in Microsoft Word Repair Tool
You might already know that Microsoft Office also has an inbuilt repairing tool. If the problem is not serious, then you can easily do Microsoft Word corrupt file repair by following this simple approach.
To start with, open the Microsoft Word application on your computer and go to its File > Open option.


As a browser window will open, you can just locate and select the corrupt Word file.


Now, instead of clicking on the "Open" button, click on the dropdown menu. From here, select the "Open and Repair" option.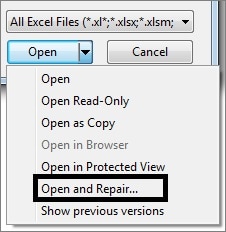 Wait for a while as the application would automatically fix damaged Word file and extract its content for you to review.
2.2 Use the "Previous Version" Feature of Microsoft Documents
Microsoft Word also saves different versions of a document related to distinguished timestamps as well. Therefore, if you want, you can just extract the previous version of the file to repair a corrupt Word doc.
Follow the same drill. That is, launch Microsoft Word and open a document by visiting its menu.


Once you select the document, click on the dropdown menu adjacent to the Open button.


From all the provided options, click on "Show Previous Versions". Simply select an existing version of the document to load it.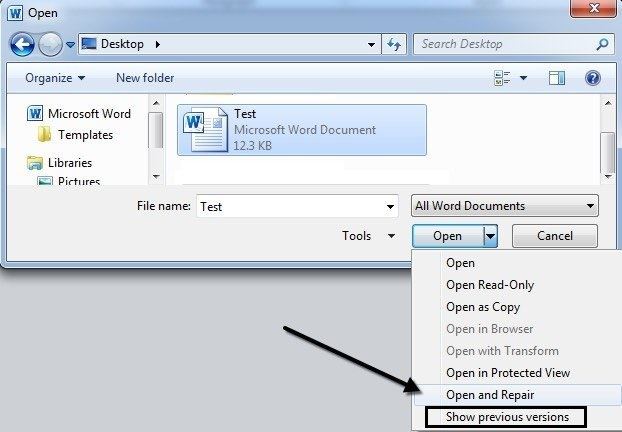 2.3 Try Opening Word in the Draft Mode
This is a more advanced method and even some professionals are not aware of it. Don't worry – by making some small changes in Word, you can follow this approach. We will try to open the document in the draft mode so that we can extract its content and repair corrupted Word file at the same time.
Launch Microsoft Word on your computer and visit Word Options via its File menu. In some Word versions, it is listed under File > Tools as well.


Visit the Advanced section to view different options. From here, go to the "Show Document Content" category.

Here, you can view numerous options. Just enable the "Show picture placeholders" and the "Use draft font in Draft and Outline views" feature.


After saving your changes, go to the toolbar and click on the "Draft" option under Document Viewer.

That's it! Now you can just load the corrupt repair file and open it in the Draft mode to access its content.
2.4 Run the CHKDSK Command
The CHKDSK command stands for Check Disk and is majorly used to resolve a bad sector or storage on the drive. If your Word file has been corrupted due to a bad storage, then you can use this open. To learn how to repair corrupt Word file with the Check Disk command, follow these steps.
Go to the Run application on your system and launch the Command Prompt.


Now, go to the location where the Word file is stored and enter the CHKDSK command.


Alternatively, you can also type "CHKDSK < drive << path < filename>> [/R]". That is, the CHKDSK command would be followed by the drive, path, and filename.


Press enter and wait for a while as Windows would try to repair the file. Once it is done, try accessing the file again.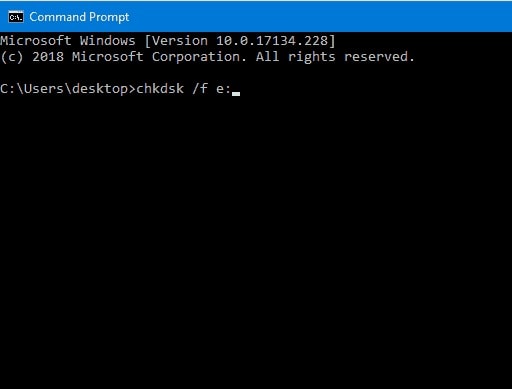 2.5 Use a File Repair Tool
Apart from these native features, you can also use a dedicated repairing tool to fix corrupt Word documents as well.
1. Stellar Phoenix Word Repair
It is one of the best third-party tools to repair damaged Word documents under different conditions. It doesn't matter what could have caused the issue, the application would yield positive results for sure. Apart from textual content, it can also repair photos, hyperlinks, meta data, and all the other related information. Users can repair multiple documents in one go and can preview their data beforehand.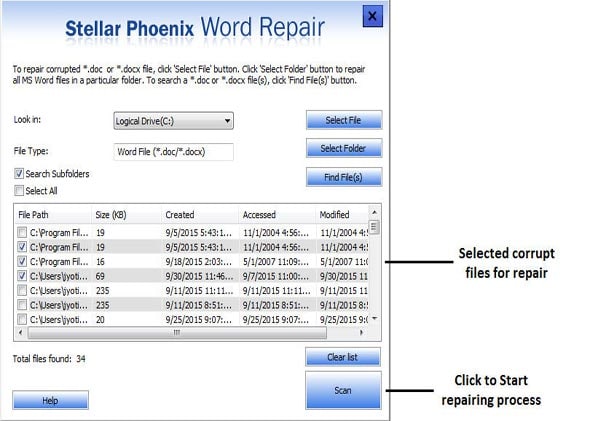 2. Repair My Word
This is another user-friendly tool that you can use to repair corrupted Word file. The basic version of the application is available for free. While it might not repair a severely damaged file, you can certainly overcome basic issues and get fruitful results. The tool is compatible with Windows 95 to 2003 and might not work for newer versions.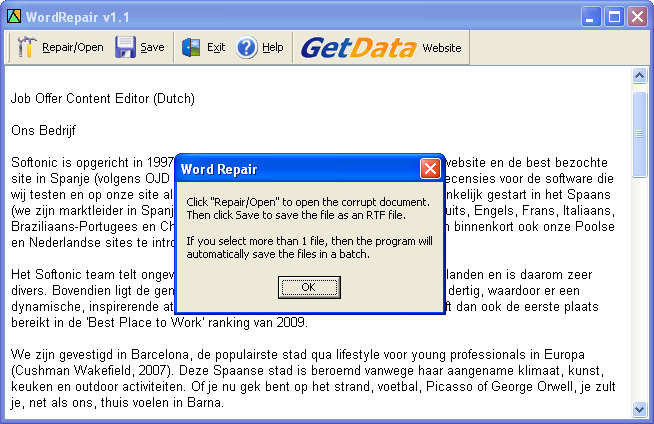 3. Kernel for Word
Kernel for Word is a power-packed solution to repair corrupted Word file. It can repair multiple files in one go and is known to yield exceptional results. Users simply need to follow a basic click through process to use it. As of now, it is compatible with all the versions from Word 95 to Word 2016.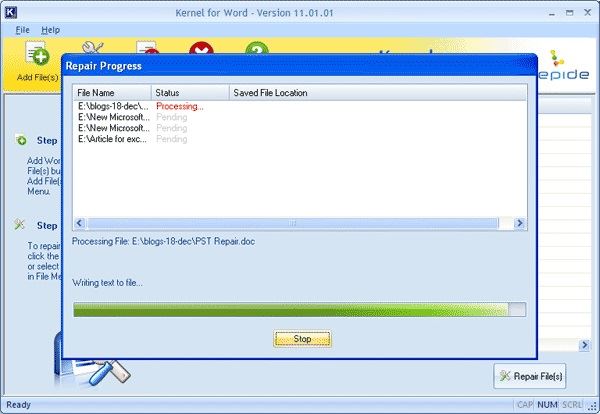 Part 3: How to Prevent Word Files from Getting Corrupt?
Consider following these suggestions to prevent your Word documents from getting corrupt.
Enable real-time checking of your computer's firewall or use a dedicated anti-malware tool


Always maintain a second copy of your data to prevent data loss.


Don't change the extension of the file intentionally


Don't turn off your system or restart it when the Word file is being processed


Make sure that you don't let any unreliable third-party tool access your Word files
The guide would have certainly helped you repair corrupted Word files in different ways. You can easily follow the right approach and fix damaged Word file as well. You can also teach others how to repair corrupted Word file by sharing this guide with them.