iTunes error 4000 is a very basic error that occurs when you try to update your iPhone, iPod, or other iOS devices. This error creates lots of problems for you and stops you to update iPhone and other iOS devices. If you are also facing the iPhone error 4000 then in the article below you will know how to fix iPhone error 4000.
Part 1. What is iTunes Error 4000
1. Symptoms of iTunes Error 4000
iTunes stops you to update the iPhone.
A popup window will appear with the name iTunes error 4000.
Your system will get freezes frequently for a few seconds.
Automatically close or open unnecessary files.
Your system will suddenly get restarted.

2. Some Causes of iTunes Error 4000
Corrupted system or iTunes registries.
Very outdated or older version of iTunes.
Lack of system files.
Infection of viruses and malware.
Part 2. Solutions on fixing iTunes error 4000 while restoring iPhone
If you find the error400 pop-up window shows on your screen, here we provide 2 proven solutions to help you solve this problem. Let's check them out!
Solution 1: Update iTunes to The Latest Version and Reboot
Using an older version of iTunes can be a reason of getting error code 4000 iTunes while updating your iPhone. You can try to update the iPhone to the latest version and fix error 4000 iTunes. Let's see how to update your iTunes software on the windows computers.
Step 1 Open iTunes on your computer and click the "Help" menu at the top right side of main navigation. Now click the "Check for Updates" option.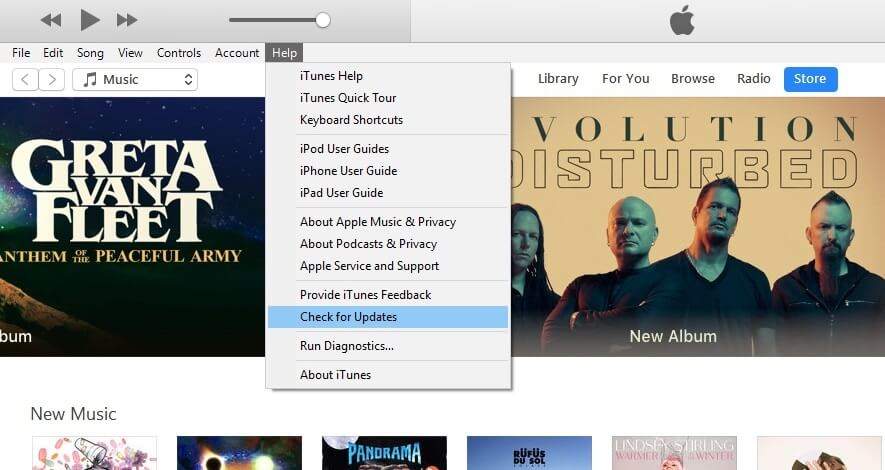 Step 2 If your iTunes software is old then a popup box will open on your screen. Click the "Download iTunes" button in that box. Wait until the downloading is finished.
After downloading it will ask you to install the software, so simply follow the instructions on your system screen. After installation, the latest version of iTunes will restart the system, that's it.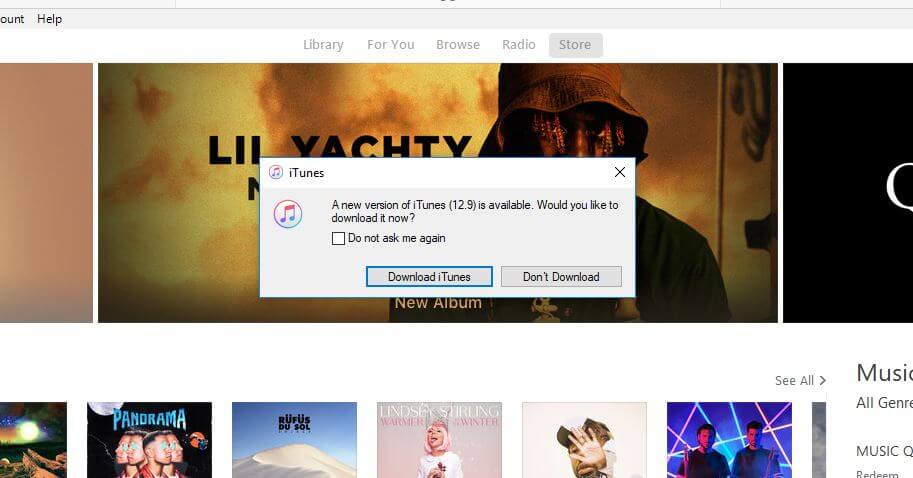 Solution 2: Fix iTunes error code 4000 using dr.fone - System Repair (iOS)
dr.fone - System Repair (iOS) is an one-stop solution for all errors related to the iTunes or iPhone. The iOS system recovery software works independently without using the official iTunes software.
The program is available for Windows & Mac both types of operating system devices. With the iOS system recovery software, you can fix all the errors without worrying about the loss of your system data.
The program is compatible with repairing the iPad, iPod touch, and iPhone devices. Fixing iPhone stuck in Recovery Mode, Continuous Start, and DFU Mode issues are possible with the help of dr.fone - System Repair (iOS).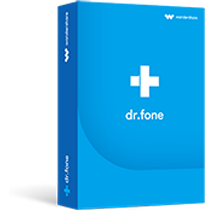 Best iPhone/iPad system recovery tool
You won't lose a single KB of files while using this program.
Easy to use software so you can use the program easily even if you are not a technical person.
Supports all iOS devices.
Helps you to get rid of the most iTunes and iPhone problems.
Quick program and within 2 or 3 minutes your iOS devices can be fixed to normal.
4,290,481 people have downloaded it
How to fix iPhone error 4000 with dr.fone - System Repair (iOS):
Step 1 Download and install dr.fone
Install dr.fone - System Repair (iOS) on your computer or Mac. Here we will use the Windows version of the software. After installing connect your iPhone with the computer then run the software and click the "Repair" option.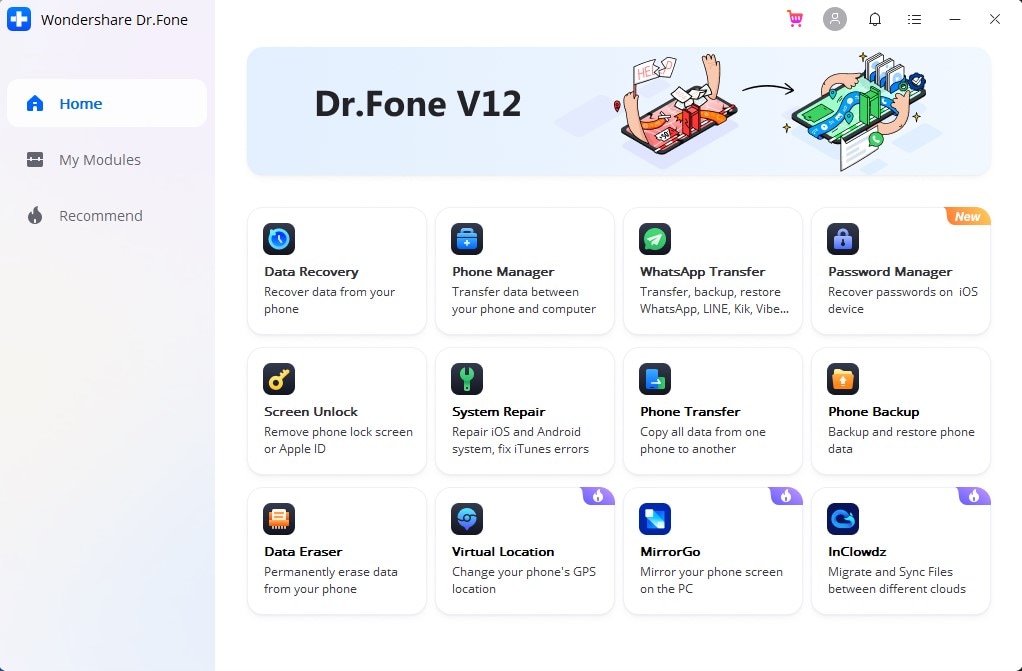 Step 2 Start the the standard mode
On the next screen of program click on the "Start" button.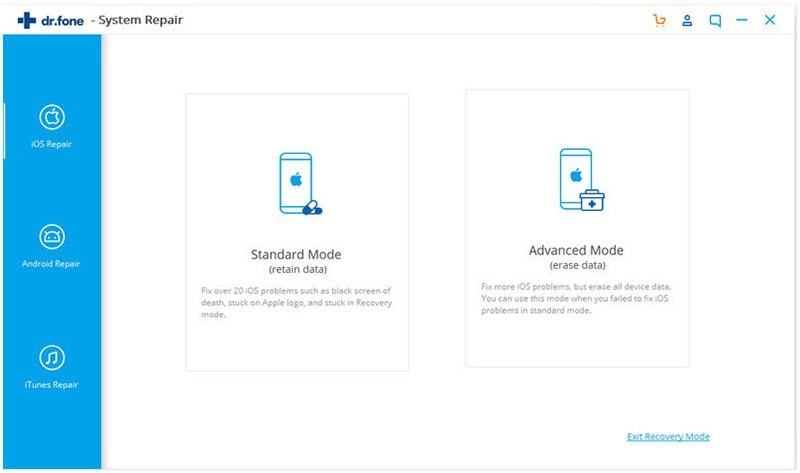 Step 3 Start repairing iOS system
Enter you device into DFU mode before proceeding.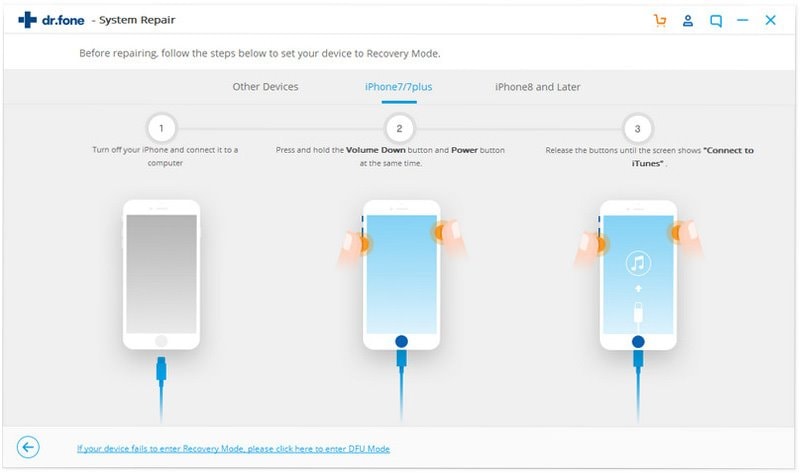 Step 4 Confirm the system version
The iOS system recovery software will not detect the iPhone model and show you the firmware according to the model of your device. Crosscheck whether all information is right or not then click on the "Download" button.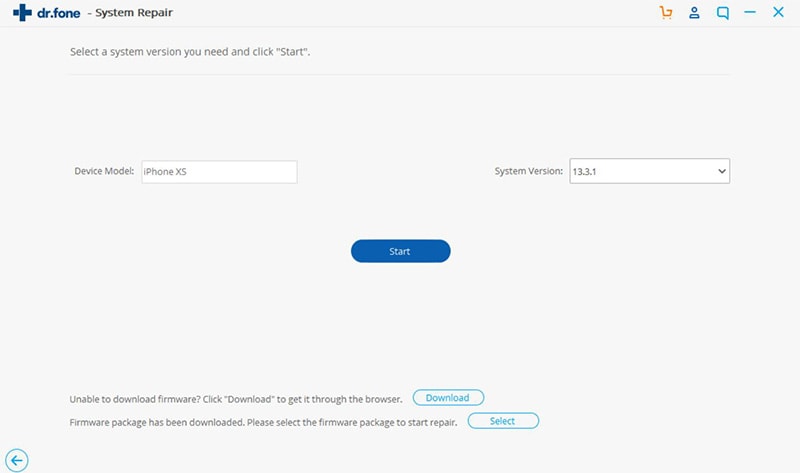 Step 5 Download the firmware
The software will not download the firmware for your iOS device. You can see downloading progress on the screen.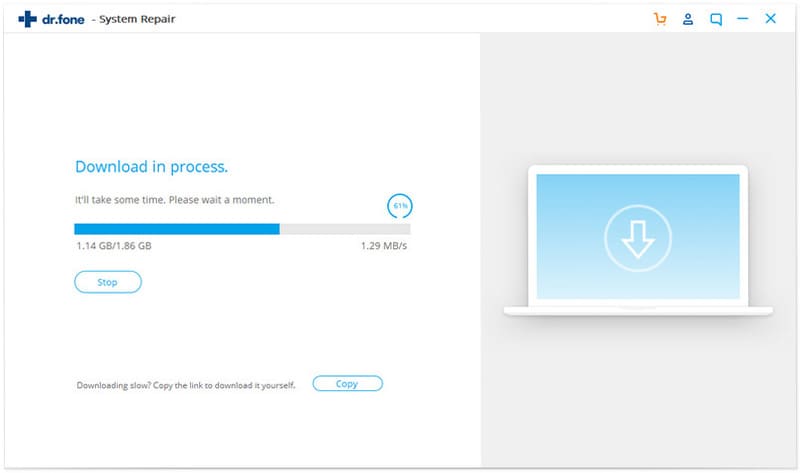 Step 6 Repair of operating system is complete
After downloading the right firmware for your iPhone, now it will fix error 4000 iTunes automatically. Please keep your device connected and don't use it until the process is not completed. After completing the process error code 4000 iTunes will not occur again. That's it.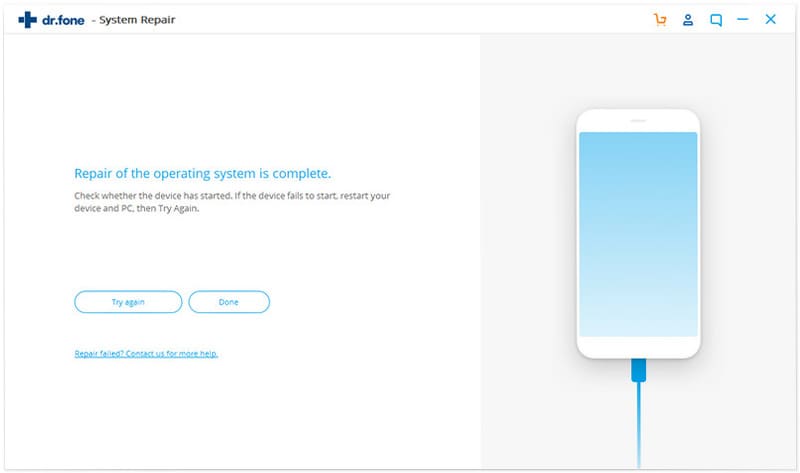 Write in the End
Now, for the next time when you face error 4000, such as system frozen, or iTunes stops you to update. You have already known how to fix iTunes error 4000. I hope this article helps you a lot with this issue. If you find this article is helpful, please share it with your friends to help others who are facing the same problem.