Apple iTunes is a great application for users to manage their iOS data. With iTunes, users can also backup, restore and update their iDevice. However, sometimes users encounter issues such as iTunes error 51, or also called iPhone error 51. Users usually face this error when they are trying to update their iOS device to the latest version or when they are restoring their iDevice from iTunes backup. Sometimes, due to this error, iPhone stuck in recovery mode, and boot looping.

There are can be many reasons behind this error. For instance, it can occur due to outdated iTunes version, damaged USB ports, anti-virus or security software or faulty hardware or .ipsw file issues. Whatever the reason is, in this post, we have mentioned numerous ways that can probably fix this error with ease. Keep reading and get rid of annoying error 51.
Part 1. The most popular way to save your iPhone when encountering iTunes error 51
As we told earlier, iTunes error 51 can lead your iDevice stuck in recovery mode or boot looping process. That's why we recommend you to use dr.fone - System Repair (iOS) to get back your iDevice to the normal state when you faced the error 51. It is a powerful software program that you can use to repair your iPhone system. The best part of the tool is that it will fix your iPhone system without data loss. It is truly a safe way to resolve iOS system issues, such as iPhone stuck in recovery mode, Apple logo, and many more.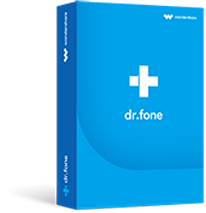 Best iPhone/iPad system recovery tool
Helps you to solve mutiple iOS system issues.
The safest way to fix iOS system without data loss.
Extremely simple operation steps.
Highest success rate on the market.
4,290,481 people have downloaded it
With the help of this tool, you can save your iPhone from various iOS issues in just a few minutes. It is fully compatible with the latest iPhone models and all iOS version.
Here is the detailed guide on how to repair your iPhone system after facing error 51 using dr.fone - System Repair (iOS):
Step 1: Download and install the software:
To begin the process, visit the dr.fone - System Repair (iOS) official site and download the software on your system. After installing it successfully, launch it. Then, choose "Repair" module.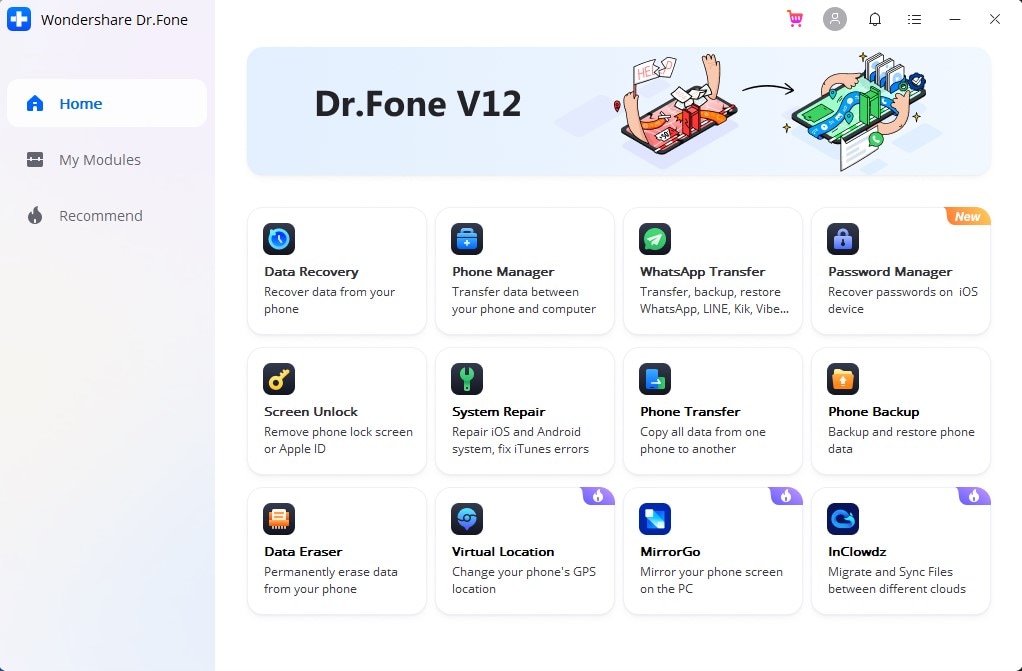 Step 2: Select iOS problem:
After that, you will be a move to the page where all iOS problems were listed. Select issue you are facing now with your iPhone. Then, connect your iPhone to the computer using a digital cable and tap on "Start" button to move forward.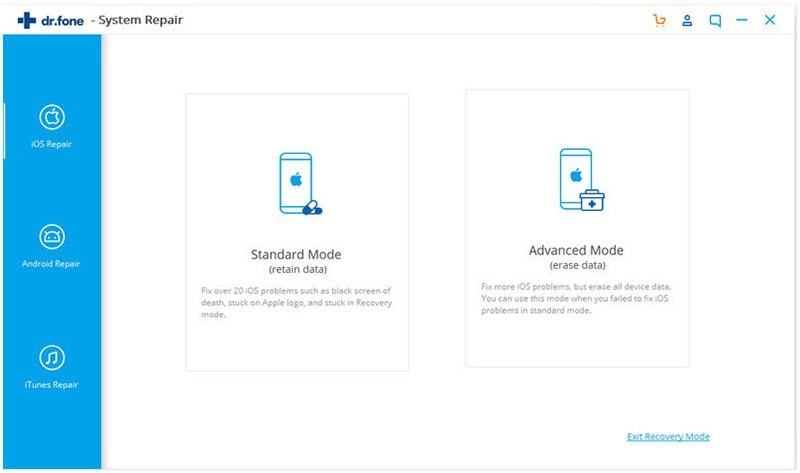 Step 3: Boot iPhone in DFU mode:
If your device is not working properly, then the software will suggest you put your iPhone in DFU mode and instructions for DFU mode will be given on software interface.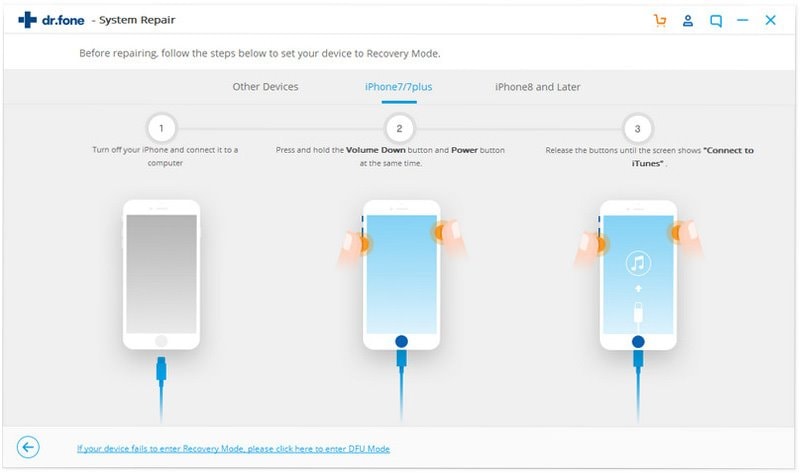 Step 4: Download firmware module
After that, you need to confirm your device information and once confirming it, click on "Download" button to download firmware module. Wait until the download process is completed.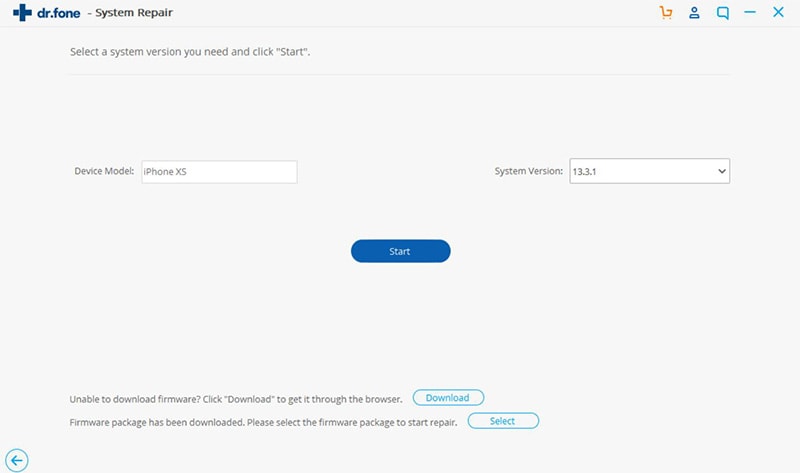 Step 5: Fix iOS issue
Once the firmware package has been downloaded successfully, click on "Fix Now" to begin the repair process and check the box "Retain Native Data". After a few minutes, your iPhone system will be repaired and it will work like normal.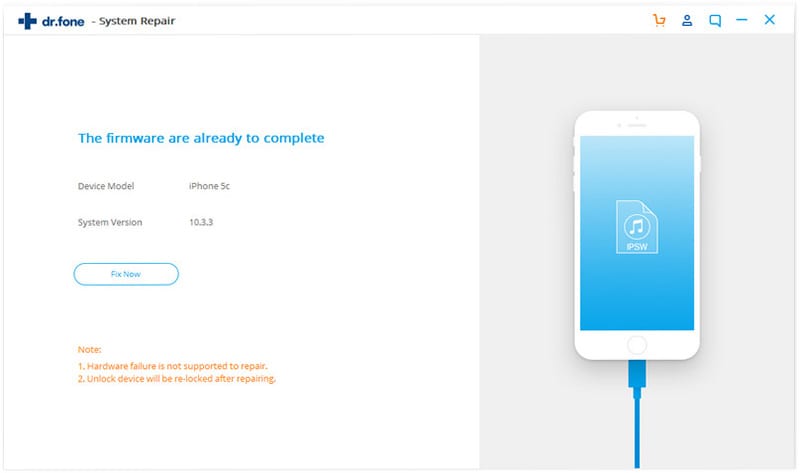 Part 2. 5 common ways to solve iTunes error 51
Now, we are going to mention common ways you can try at your home to come out of unknown error 51 iTunes without much trouble.
1. Update iTunes
Generally, users encounter with iTunes error because of an outdated version of iTunes. Sometimes, not updating iTunes before using it to update or restore iPhone creates problems during the process. That's why it is always recommended to have the latest version of iTunes. Otherwise, you can go through various annoying errors. For several users, simply updating iTunes solves iPhone 4s error 51. Maybe it also works for you.
Here are the steps on how to update iTunes:
Step 1: Open the iTunes on your system.
Step 2: Then, click on "Help" tab (Windows users) or "iTunes" tab (Mac users).
Step 3: After that, select "Check for updates" and if there is an update available, then install it to fix the error.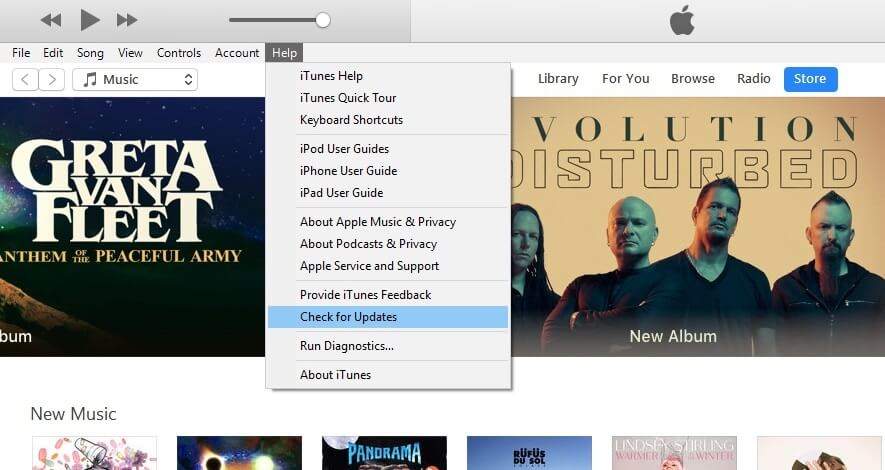 2. Replace faulty hardware
It might be possible that USB port or cable you are using to connect your iPhone to the computer is damaged. That's why you are facing iPhone restore error 51 while restoring your device using iTunes. Or they may not be efficient enough to carry out iTunes operations without causing any problem. In this scenario, all you can do is replacing the faulty USB cable or try to plug in your iPhone to the different USB port of your system.
Thus, make sure the hardware you are using is working perfectly so that you don't face any error during the process. However, if the error still persists even by changing faulty hardware, then move towards below to find more ways to fix this error.
3. Delete the .ipsw file
When you update your iPhone via iTunes, the .ipsw file is used for installing new software on your iDevice. That's why if there is an issue in the .ipsw file, then you would encounter error code 51. So, the best thing you can do to avoid this error is simply deleting the .ipsw file. If the issue gets resolved by deleting the file, then it simply means there was a problem in the file that makes you go through this annoying error.
Here are steps on how you can delete the .ipsw file on your system:
On Windows System:
Move to C:\Users\Your Name\App Data\Roaming\iTunes\iPhone Software Update and here, delete the .ipsw file. If there is more than one .ipsw file, then delete all files to avoid the error.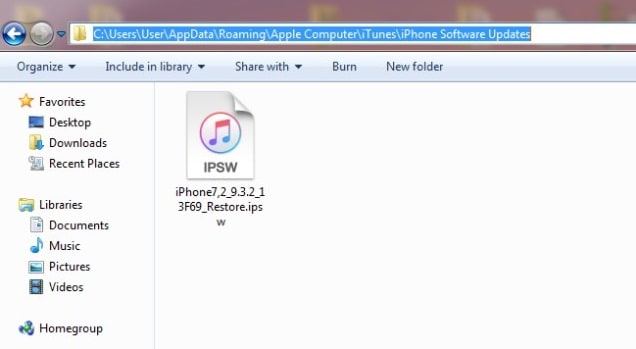 On Mac System:
Move to /Library/iTunes folder/iPhone software update and here, delete each and every .ipsw files.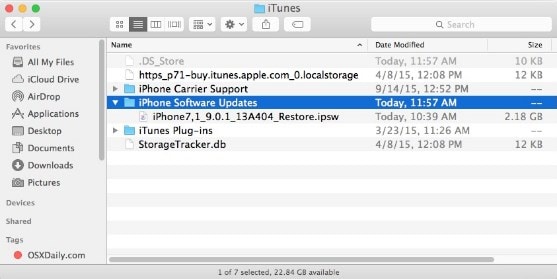 Once able to delete the files on your respective system, again try to update or restore your iPhone with iTunes and see if the error gets resolved or not. Otherwise, try out below two more ways.
4. Close security application
No doubt, the security applications are very helpful to protect your system from virus or malware attack. However, sometimes, it also blocks the communication between Apple server and iTunes. Due to this, you encounter Apple error 51. Thus, in this case, it is better to close all security applications you have installed on your system or you can close down them forcibly. Sometimes, when security applications are running in the background, it interprets with other applications and stops their working that results into frustrating errors. Therefore, make sure you have force closed the applications before going to restore or update your iPhone via iTunes.
5. Check for your computer's system update
Tried all the above methods, but failed to resolve the error? Then, the last method you can try to get rid of the error is updating your system. As outdated iTunes can cause the problems for users, similarly not updating your computer operating system can also make you face Windows error code 51. Thus, you need to make sure that you have updated your system.
Here are steps on how you can check for your system update:
On Windows:
Step 1: Go to the Start button and then, open settings.
Step 2: After that, click on Update & Security and click on "Check for updates".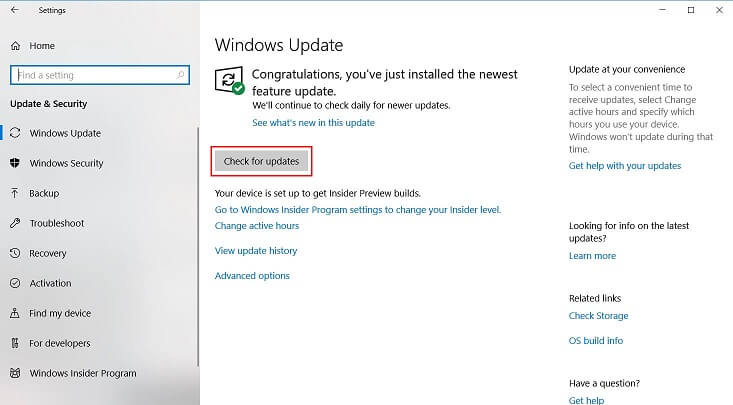 On Mac:
Step 1: Open the App Store on your system.
Step 2: Then, tap on "Updates" and then, click on "Update" if an update is available for your system.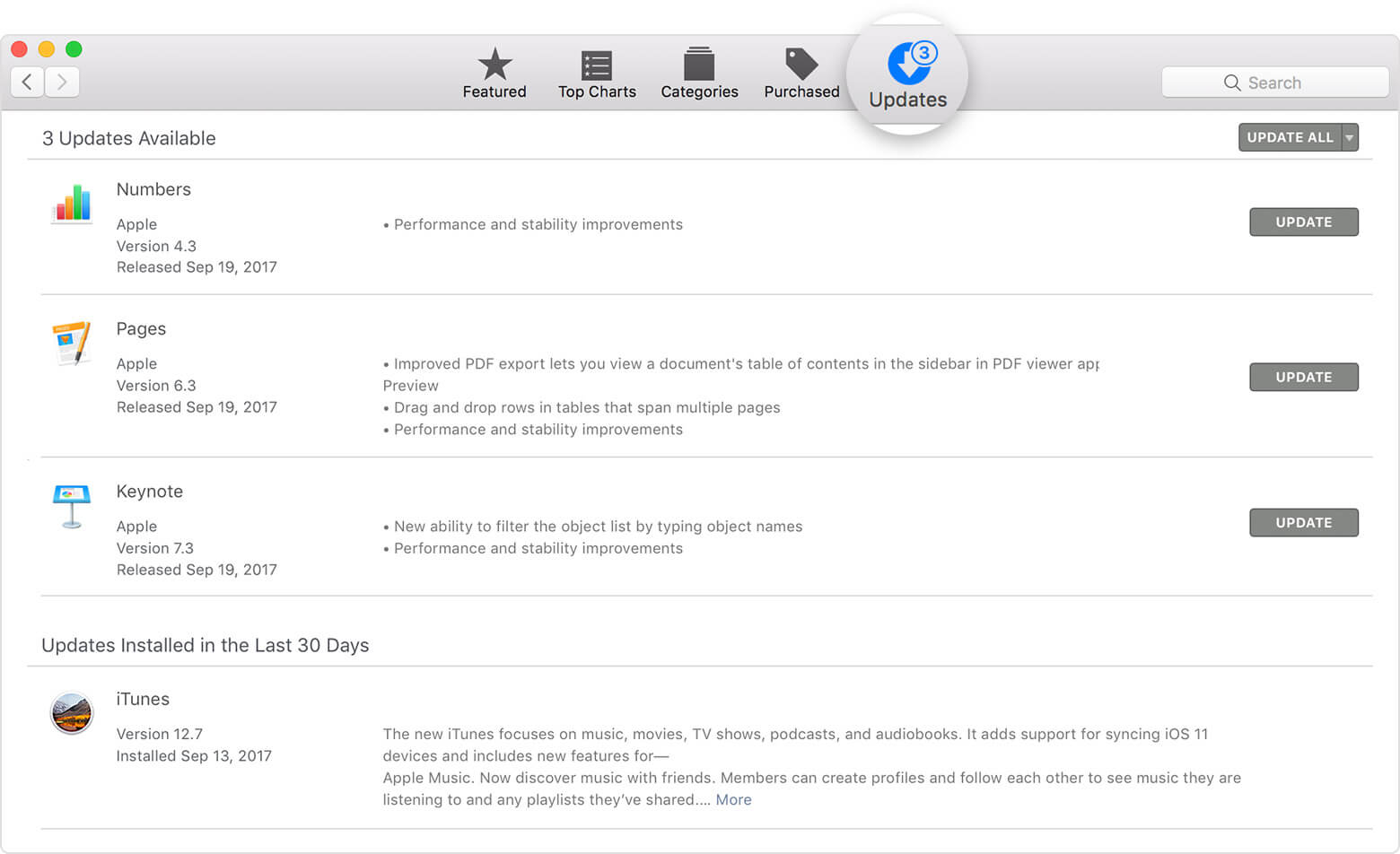 Conclusion:
Hence, the guide has covered all probable methods that can help users to fix iTunes error 51. Give a try to above-mentioned methods if you are one of the many users who had faced iPhone 6 error 51, these methods work great for them. If any case your iPhone stuck in recovery mode or booting loop, then dr.fone - System Repair (iOS) is a wonderful solution for you. It can help you to come out of iOS issue by few clicks of a button.