If you are an iOS device user and has met with the unfortunate event of seeing iTunes error 3259 on your screen, you are not alone! iOS device users worldwide have reported that their devices are going unresponsive due to the infamous iPhone error 3259.
What is Error code 3259? This guide is aimed at finding you a viable solution to tackle such errors that put a black mark on the whole flawless Apple usability promises. If you have a device suffering from Error 3259, make sure you read our list of solutions to bring your device back to life!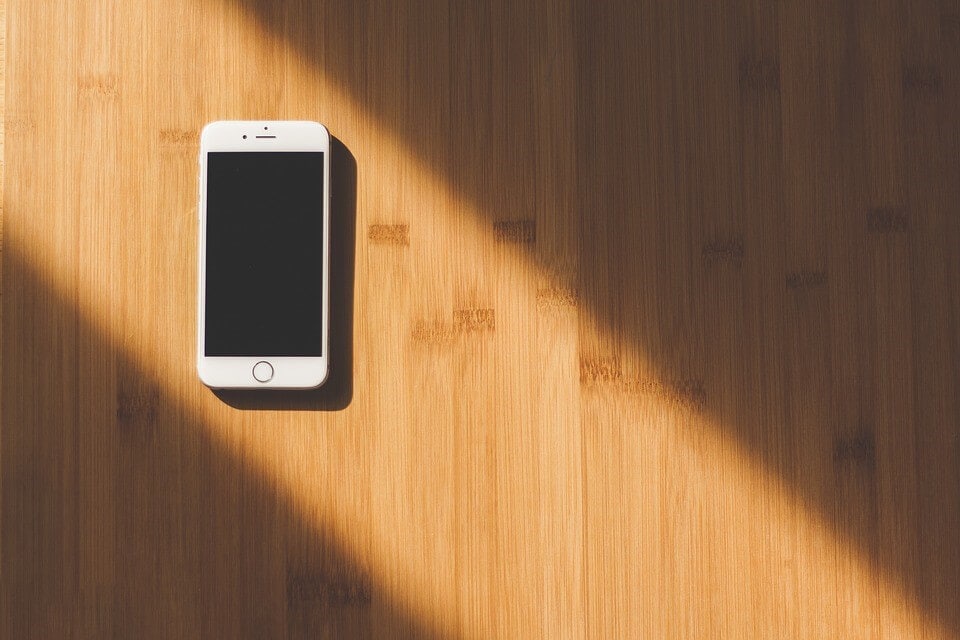 Part 1: Define iTunes Error 3259
Defining the iTunes error is hard without explaining the actual scenarios where it comes into play. The following are the error messages associated with iTunes Error 3259.
Network Connection Timed Out (Error 3259)
iTunes Could Not Connect to the App Store (Error 3259)
Cannot Connect to iTunes Store (Error 3259)
There was an Error in Downloading Your Music (Error 3259)
From this, it's clear that Apple Error 3259 is caused by the program or programs having issues communicating with the respective Apple servers. Let's look at how to fix Error 3259 without taking your device to the pricy apple service centers.
Part 2: 7 Simple Solutions to Fix iTunes Error 3259
Now that you know what is Error 3259, let's look at the basic steps you can take to fix the error.
Solution 1: Time and date
Before you begin your update/restore process on your iOS device through iTunes, make sure your PC has the correct date, time and timezone. If Apple sees a disparity in this information, the servers won't provide firmware data to the software.
How to change time and date on MacOS
Click the top right button that displays time.
Click on "Date and Time Preferences".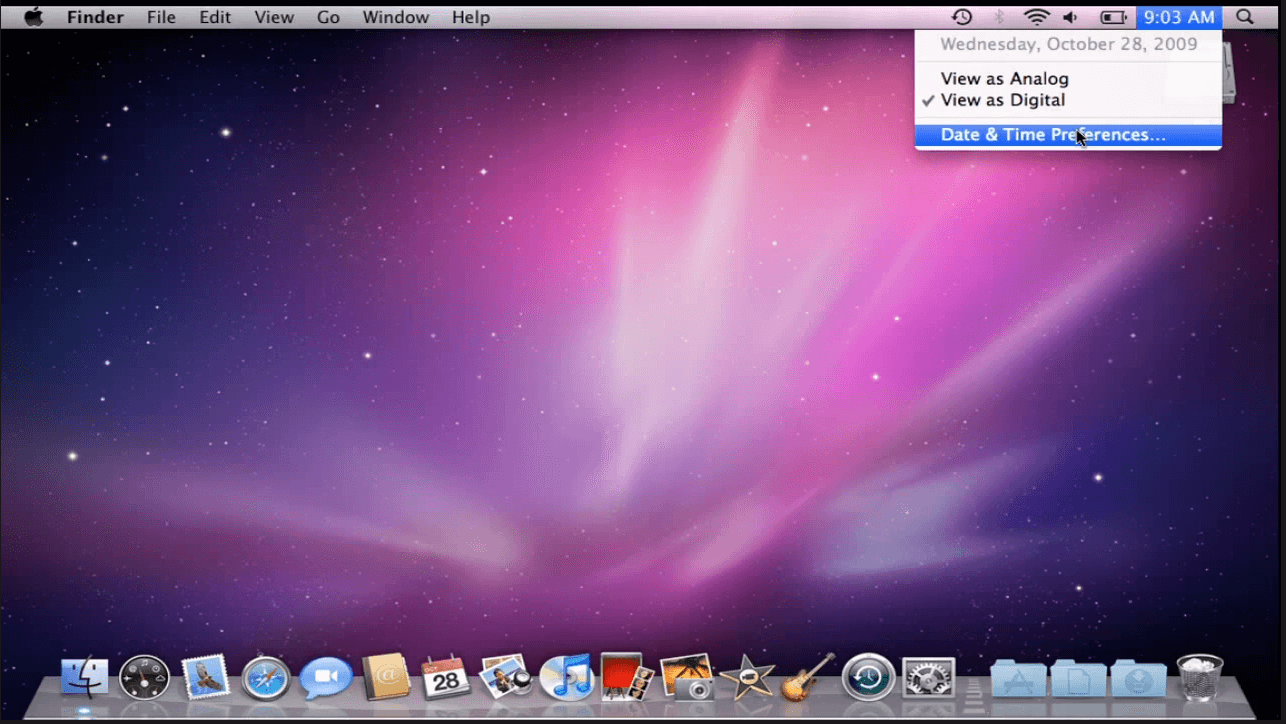 Now click the "Date & Time" tab in the following window.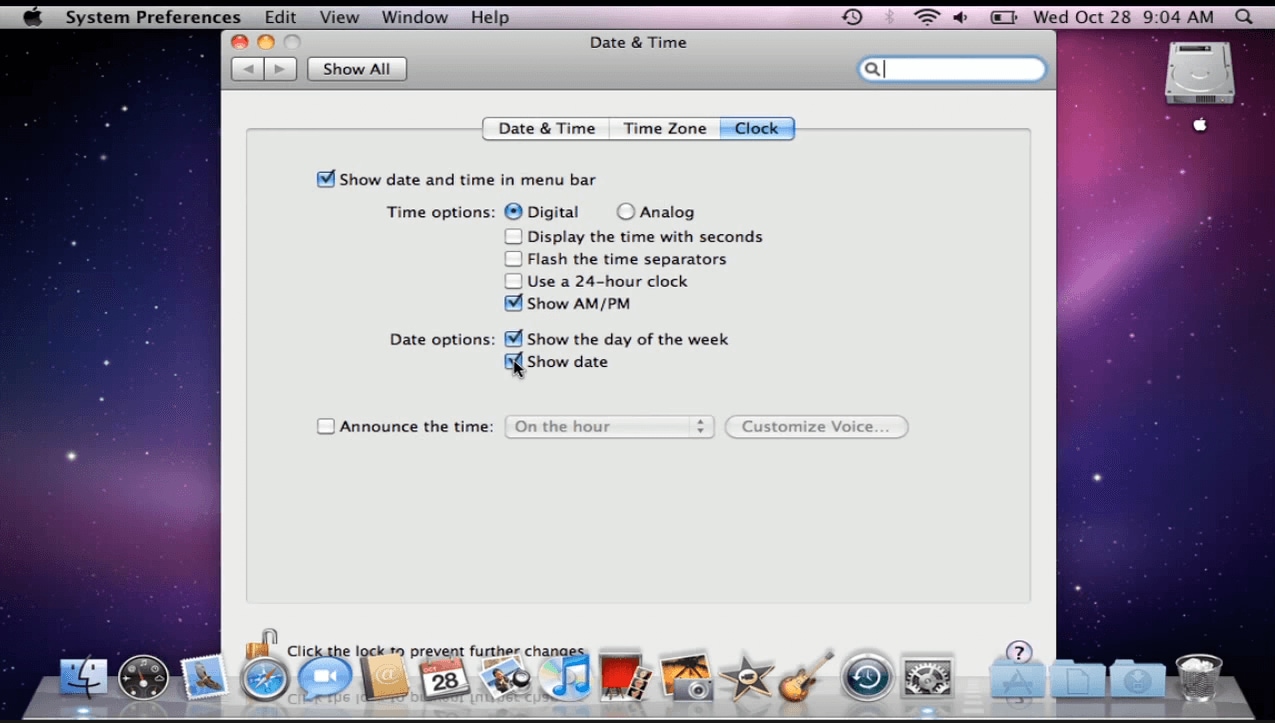 In the "Date & Time" you can change the date and time settings. Clicking "Set date and time automatically" will set the date and time of the computer in accordance with your time zone (Recommended).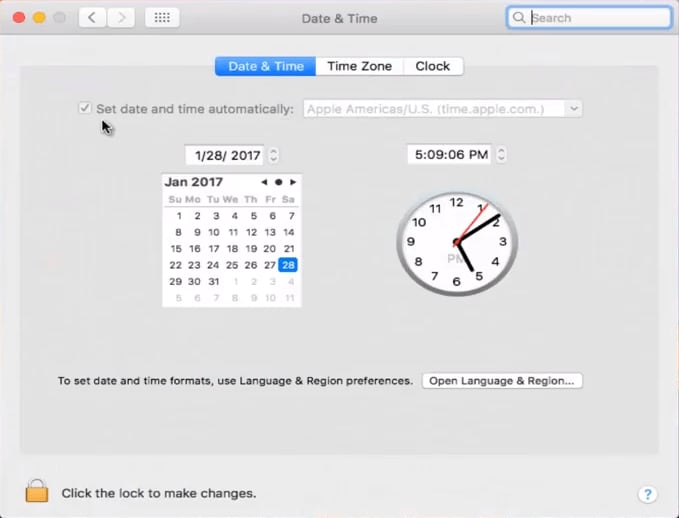 How to change date and time in Windows
Click the data and time bar in the lower right of your desktop taskbar. Click "Change date and time settings…" on the new window that pops up.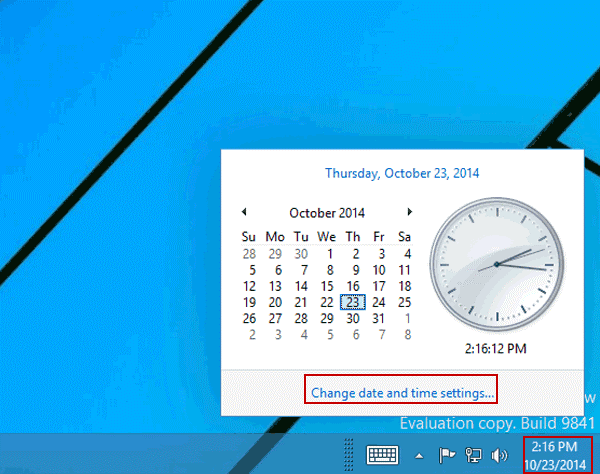 On the new window, you can set the time zone. Click "Change the date and time" to enter additional options.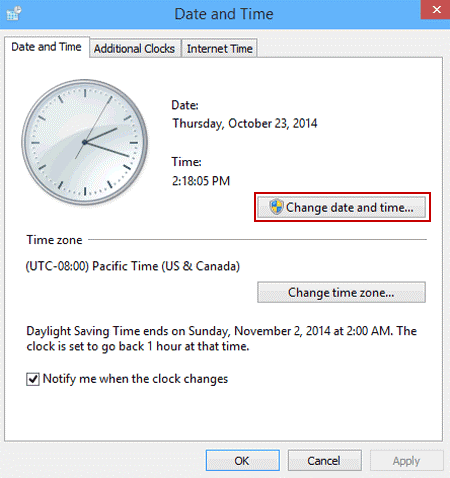 In this new window, you can change the date and time values as you please.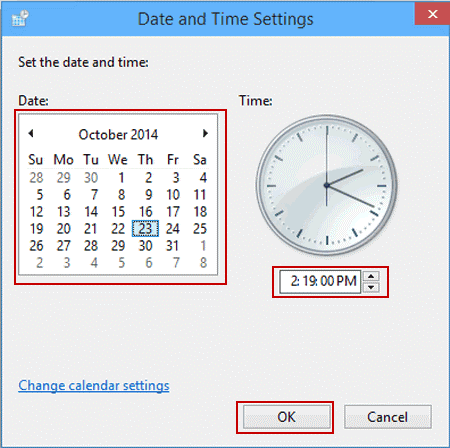 Solution 2) Login to your computer as an admin
Logging in as administer will grant you administrator privileges while doing certain operations. It will help you launch iTunes with full permission, eliminating any accessibility issues.
Solution 3) Update iTunes
When you need the latest firmware of iOS for your device, ensure that the iTunes build on your computer is up to date. The Error 3259 iPhone update can occur when there are compatibility issues between the two.
Solution 4) Update your computer system
Apart from the latest version of iTunes, you should also verify that you are on the latest version of windows. Previous generation windows are known to have compatibility issues with the latest build of iTunes software.
Solution 5) Check internet connection
iTunes needs a constant internet connection during the update or restores process. If not, it will disrupt the communication between iTunes and Apple Servers leading to the Error code 3259.
Solution 6) Disable or uninstall security software
Antivirus or antimalware softwares are known to block internet access to certain softwares like iTunes. If the programs show Error 3259, it's better to retry the process with antivirus disabled.
Solution 7) Contact apple support online
If none of the above steps work, then you can always contact Apple's customer care portal and try to resolve the issue. They can be reached via email or phone.
Part 3: Forget iTunes, Say Hello to The Best in The Business!
When we review the whole iTunes download Error 3259 scenarios, it becomes clear that much of the problem happens when iTunes is unable to contact or communicate with Apple servers. So what if we remove iTunes from the equation and replace it with a reliable and easy to use software. We are talking about the Recoverit iOS Recovery Software.
dr.fone - System Repair (iOS) – It Simply Works!
So what makes this software different? Well, the answer is simple, it is built to work around these errors to get the job done, and it does it remarkably well!
In short, it is an all in one suite with features that are essential to every iOS or Android user. It helps users to fix iTunes download Error 3259 easily and goes beyond the line of duty to provide users with additional utilitarian features. The benefits of using dr.fone - System Repair (iOS) are: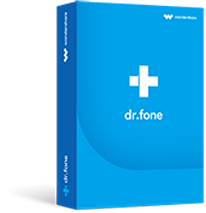 It's simple, and it works!
A reliable and trustful software suite
Replaces iTunes for an error-free operation
Includes additional features like restore, recover and backup
Works on both Windows and iOS platforms
Effective on iPhones, iPads, and iPods.
4,290,481 people have downloaded it
It's hard to recommend even Apple Care when a software this good takes the helm of the iPhone update and recovery process.
Let's See How dr.fone - System Repair (iOS) Works
The following is a simple guide that will guide you through the whole process after installing the software on your PC.
1 - Open the dr.fone after you have connected your iPhone to your PC. Select "Repair" from the list of options available.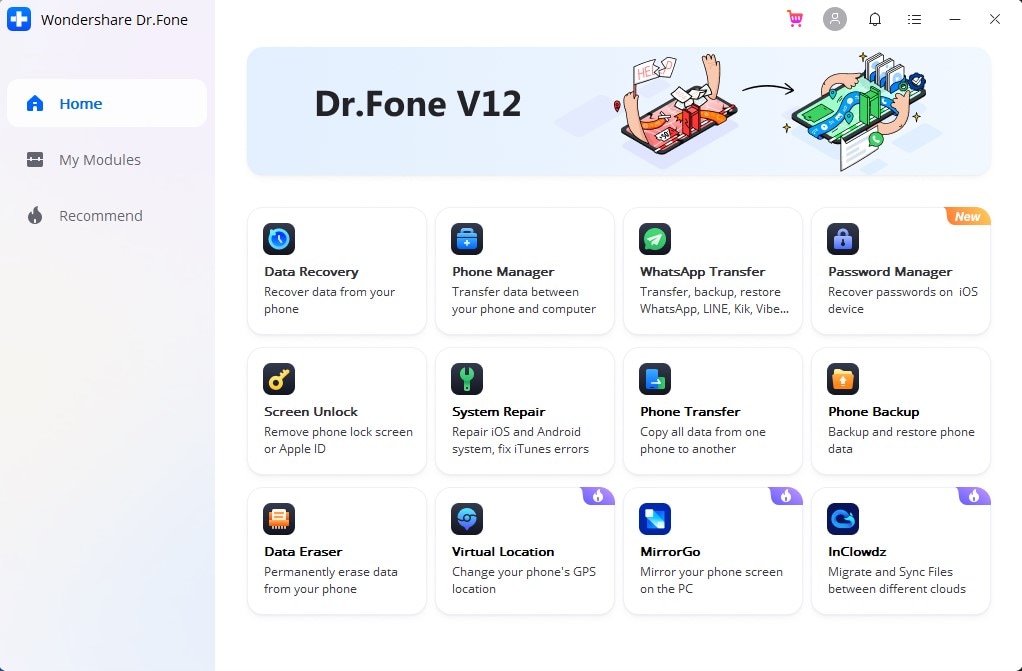 2 - Click "Start" to begin safe update procedure. Ensure that your Apple device is connected to the PC before pressing Start.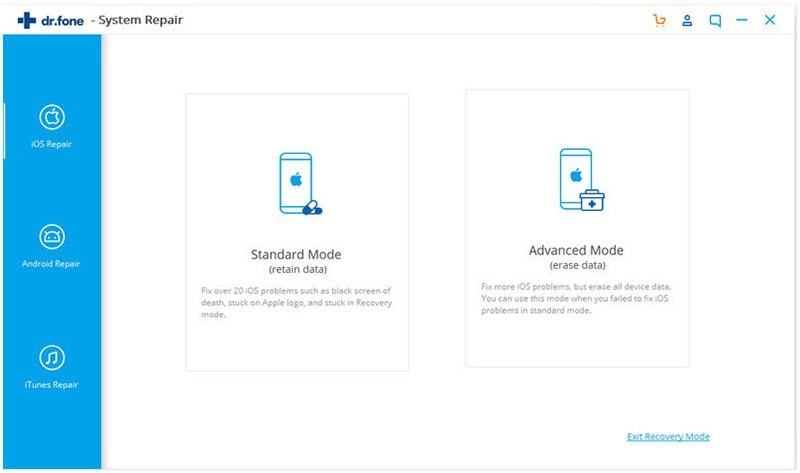 3 - The software will automatically detect your iOS device and displays its information. The user can change these values if they are incorrect. Click "Download" to begin firmware download.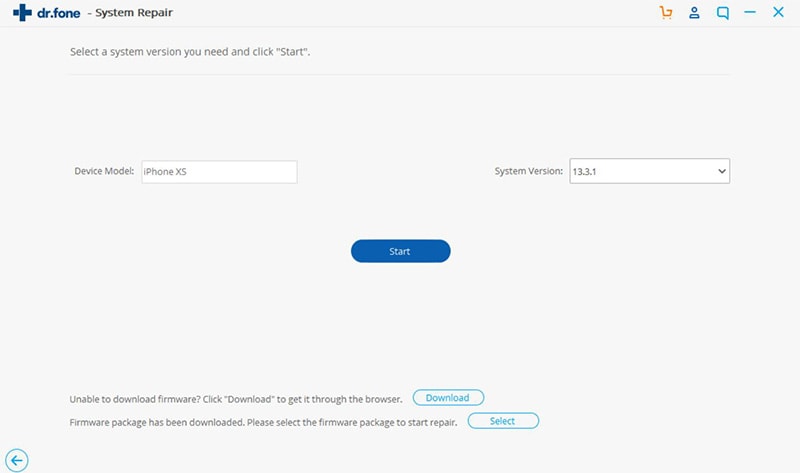 4 - The program will take a few minutes to complete the firmware download.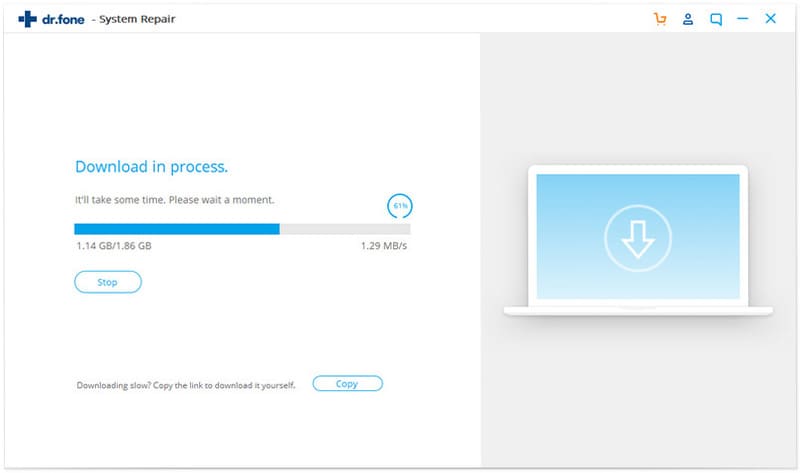 5 - After download, the program goes on to update or restore your iOS device. It will ensure iPhone software update Error 3259 is not triggered during this process.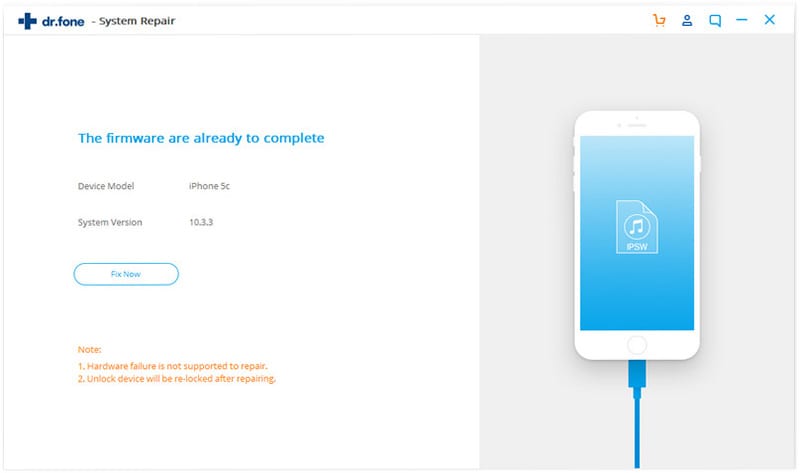 6 - Once complete, the following window will be shown.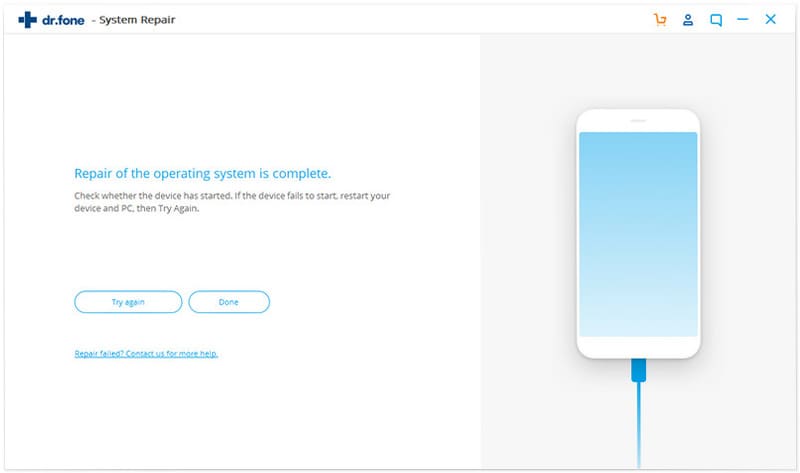 Just sit back and relax while the software does everything for you!
The Error 3259 iPhone has is inconvenient and hard to fix, but not impossible! dr.fone - System Repair (iOS) is a wonderful tool that can help you fix iTunes Error 3259 easily. Another perk of having iOS system recovery tool is that it can also help in fixing a host of iPhone or iOS related errors. A must-have companion for your iOS devices!