Updating iOS devices used to be a fairly straightforward process as the software and hardware never really gave up in terms of reliability. However, as newer versions of software have rolled out from Apple, we are seeing many users having trouble updating or restoring their iOS device – Especially with the iPhone Error 2002.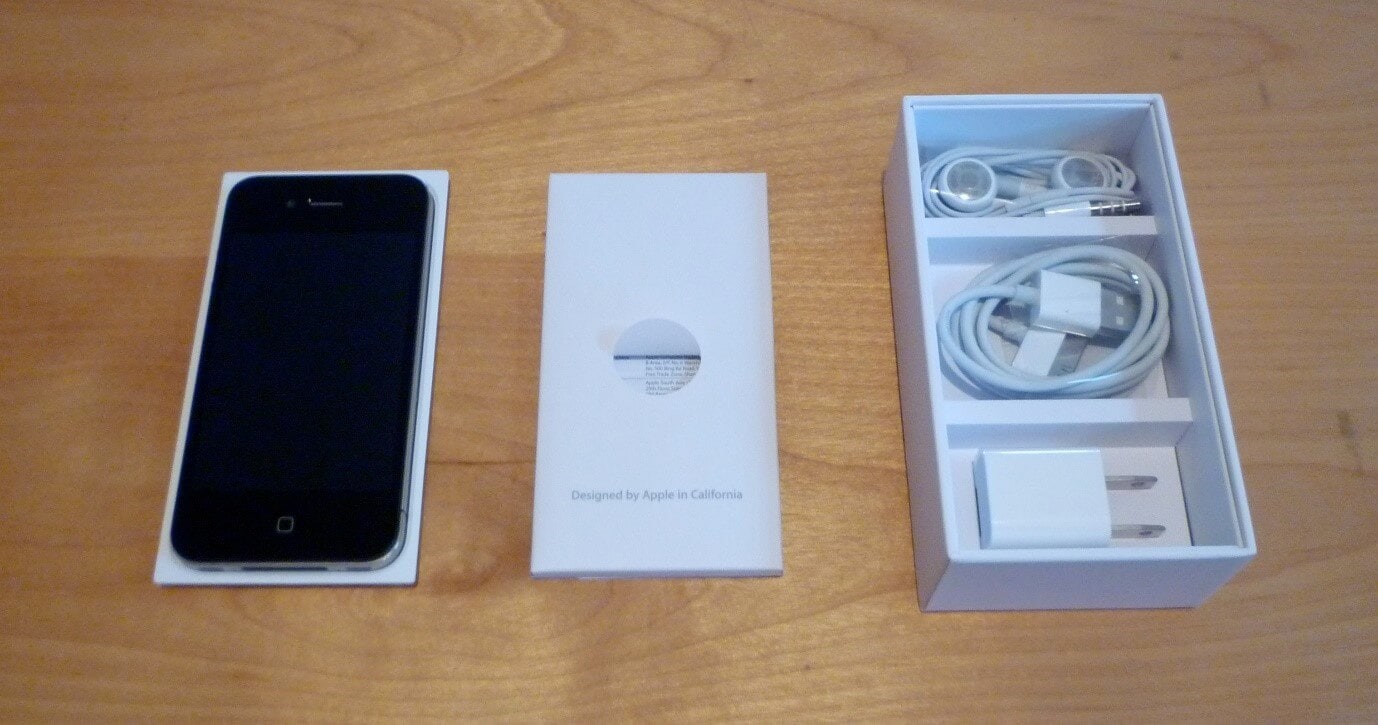 Part 1: Decoding iTunes Error 2002, why does it happen?!
The iTunes Error 2002 is a specific issue that is connected with an iOS devices' update or recovery process. The Error 2002 iTunes has come into play when the iOS device is being updated or recovered using iTunes running on a PC or Laptop.
Apple states that the primary cause of this issue is either a USB connectivity problem or the inability of the software to communicate with Apple servers.
Symptoms
The Apple Error 2002 does not always come unannounced. You can notice some signs that mark the oncoming of the dreaded error! If you notice the following signs in your PC or iOS device, then the chances are that it's being affected by an Apple update/restore error.
1) Your PC freezes during the process
2) The iOS device goes into a reboot cycle
3) The mouse pointer moves sluggishly
4) Very slow progress
5) iTunes going nonresponsive
What leads to the infamous Error 2002?

The official Apple verdict on the iTunes Error code 2002 is that the issue is caused by a faulty USB connection or a communication problem between iTunes and Apple's servers. From reviewing several user cases, we have come to the conclusion that there are more reasons for the iTunes Error 2002 to pop up. We will discuss more on it in the following parts.
Part 2: What All Can You Do to Fix iTunes Error 2002
Let us provide you with some simple steps you can do to prevent or remove Error 2002 from your iOS device.
Restart iPhone and try again
Too many apps on your phone taking up the resources is not a good environment for an update to take place. Restarting your iOS device will close all the apps and provide a fresh memory state for the update/restore process commence.
Swap your USB cable
Since Apple lists USB connection error as one among the core reasons for iPhone restore Error 2002, it is crucial that you ensure that the USB connection is stable. Try swapping the USB cable for a new one or connect to a different port on the computer to see if it resolves the problem.
Get iTunes to the latest version
Older versions of iTunes may not be compatible with newer firmware that apple rolls out. So make sure that you install the latest version of iTunes on your PC.
Try restoring the iPhone without your sim card
Many users have found success in avoiding the iTunes Error code 2002 by restoring or updating their device after they have removed their sim cards. Since you are updating to a new build, it's perfectly fine to carry out the process without the sim card.
Change the iPhone battery if it's too old/weak
iPhone and their batteries have a complicated relationship. We know this from the Batterygate controversy that filled up the headline a few months back. So if your battery is too old or weak, the system may prevent the OS from upgrading to a newer build. It better to replace and try in such cases.
The last hand: Hard reset your iPhone
If your iPhone has been acting weird lately during everyday use, it might have a software issue. Updating your iOS device in such condition will most definitely bring up the iTunes Error 2002. In such cases, the best option is to do a hard reset. However, a hard reset will restore your device to factory settings, meaning, you will be losing all your data on it.
Stuck during Restore/Update Due To iTunes Error 2002? Here is the best fix of all!
Finding the right iTunes Error 2002 fix can be a challenging ordeal because you never know which option will work and which won't. A solution that might fix your friend's phone might not yield the same result on yours. It is frustrating and this is where the use to all in one suite become apparent.
We are going to introduce you to a reliable and trusty software that takes all the worries away and does the fixing for you – dr.fone - System Repair (iOS).
The iOS system recovery software is a tailor-made standalone software that is built to make the update/restore process of iOS devices hassle-free. dr.fone - System Repair (iOS) creates an environment so that everything is in check during the update/restore process, ensuring that no errors arise. Some of the major benefits of iOS recovery are: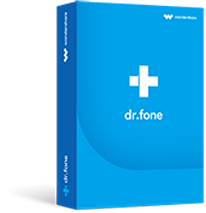 It's simple, and it works!
One touch update/restore process
Comes with added functionality for recovery, backup and restore.
Available on Windows and MacOS platforms
Intuitive UI
effective in repairing iPad Error 2002
4,290,481 people have downloaded it
dr.fone - System Repair (iOS): A step-by-step guide
dr.fone - System Repair (iOS) is very easy to use and won't bombard you with a million questions upon startup. Review the following quick guide to easily update or restore your iOS device
Step 1. Connect your device to your PC and launch dr.fone. Click start to begin the process.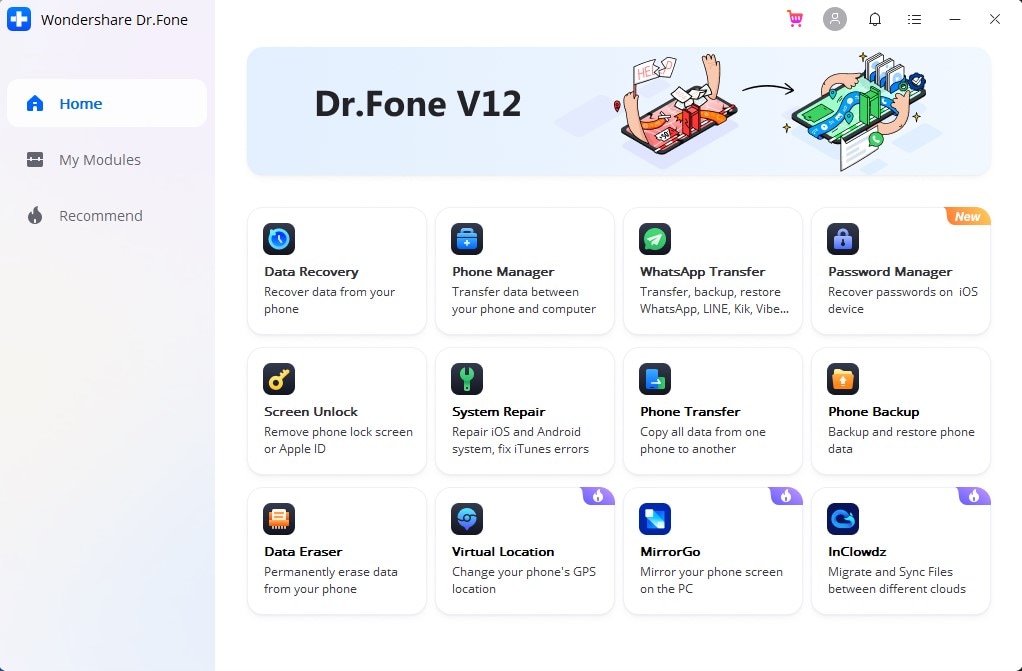 Step 2. The system will automatically detect your device and shows its detail on the following windows. Be sure to change the values if the given details are incorrect. Click download when ready.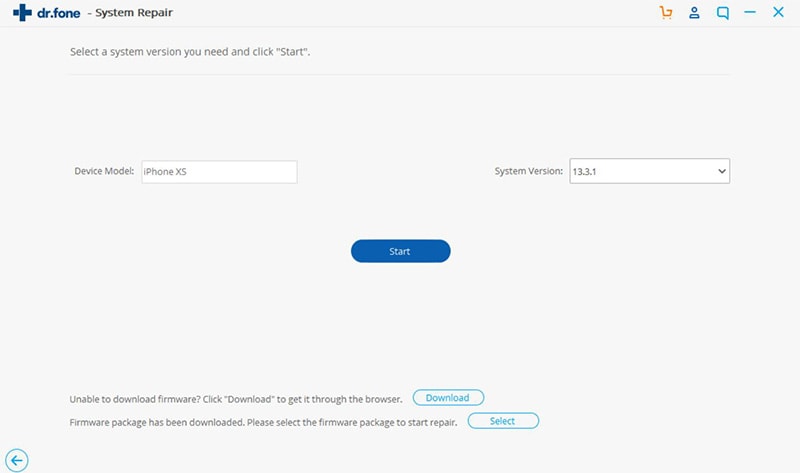 Step 3. Wait through the iOS firmware downloading process. The time until completion will depend greatly on your internet speeds.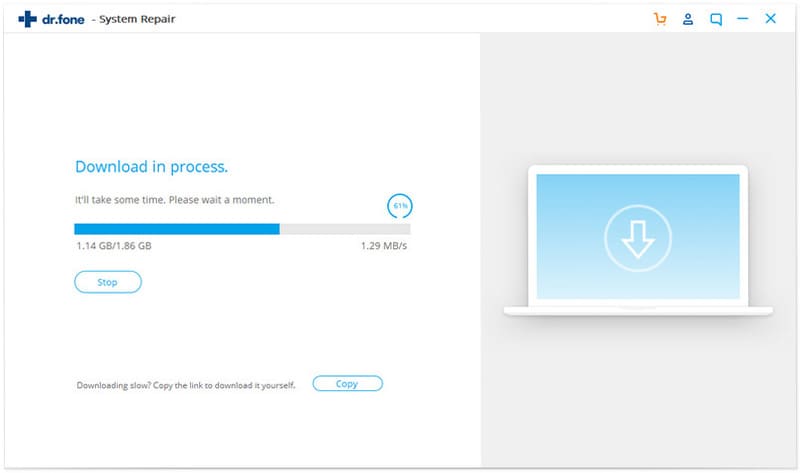 Step 4. After downloading the iOS firmware, the software goes to the update/recovery process directly.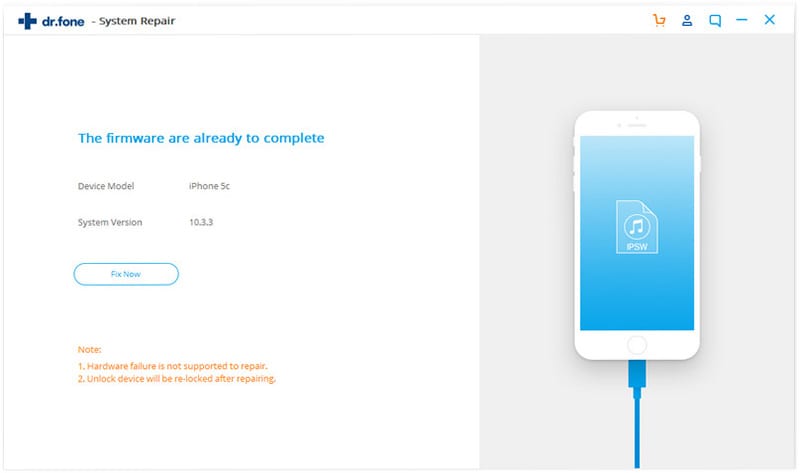 Step 5. The following notification will mark the end of the process, and your device will be as good as new!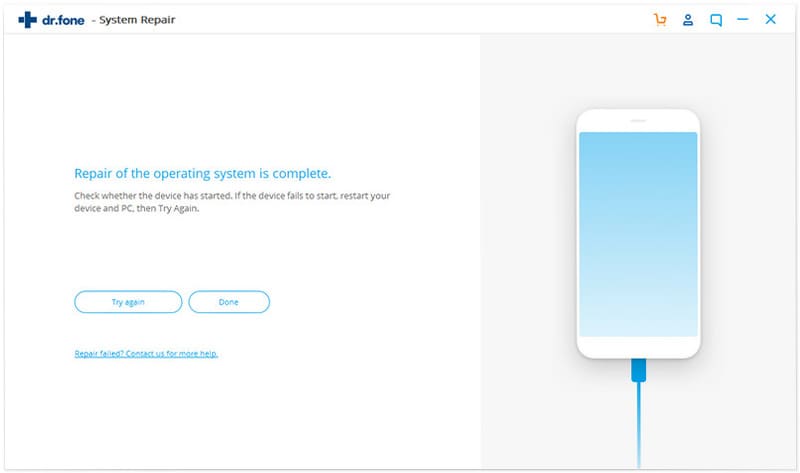 Does that sound even a tiny bit hard?! That is the true strength of dr.fone - System Repair (iOS). It is an all in one suit designed to do things for you without bothering you or eating up a lot of your time.
Bugs and errors are something that software developers desire to be inexistent in their works, but sometimes they do pop up and cause annoyances for millions of regular users. The Error 2002 apple has is one such problem. But now you have the perfect tool to make sure your device never falls into it!