Many windows users have faced the iTunes error 2. This error is faced by users when they try to install or update the iTunes on the windows computers. You can resolve this error very easily so don't worry about it. Here in this article you can get to know about how to fix iTunes windows error 2 on your windows machine.
Part 1. The symptoms, causes and influences of iTunes error 2
Symptoms of iTunes Windows Error 2:
It comes during the installation of iTunes on your windows computers.
You can also face this error while updating the iTunes to latest version.
Sometimes iTunes windows error 2 also come out while installing the windows OS.
Causes of Error 2 iTunes:
The main cause of error 2 iTunes is the corrupted installation file.
Virus or malware attack on your windows can also cause iTunes error 2 windows 10.
It also occurs due to the corrupted registry of iTunes or windows.
Part 2. 6 simple tips to fix iTunes error 2
1. Log into computer as an admin:
While installing iTunes on your computer the iTunes error code 2 can be fixed by using the Admin account of your computer. Make sure you are logged in as Administrator of the computer. If you are not logged in as Admin then go to "Control Panel > User Accounts > Change Account Type" and login to Administrator Account.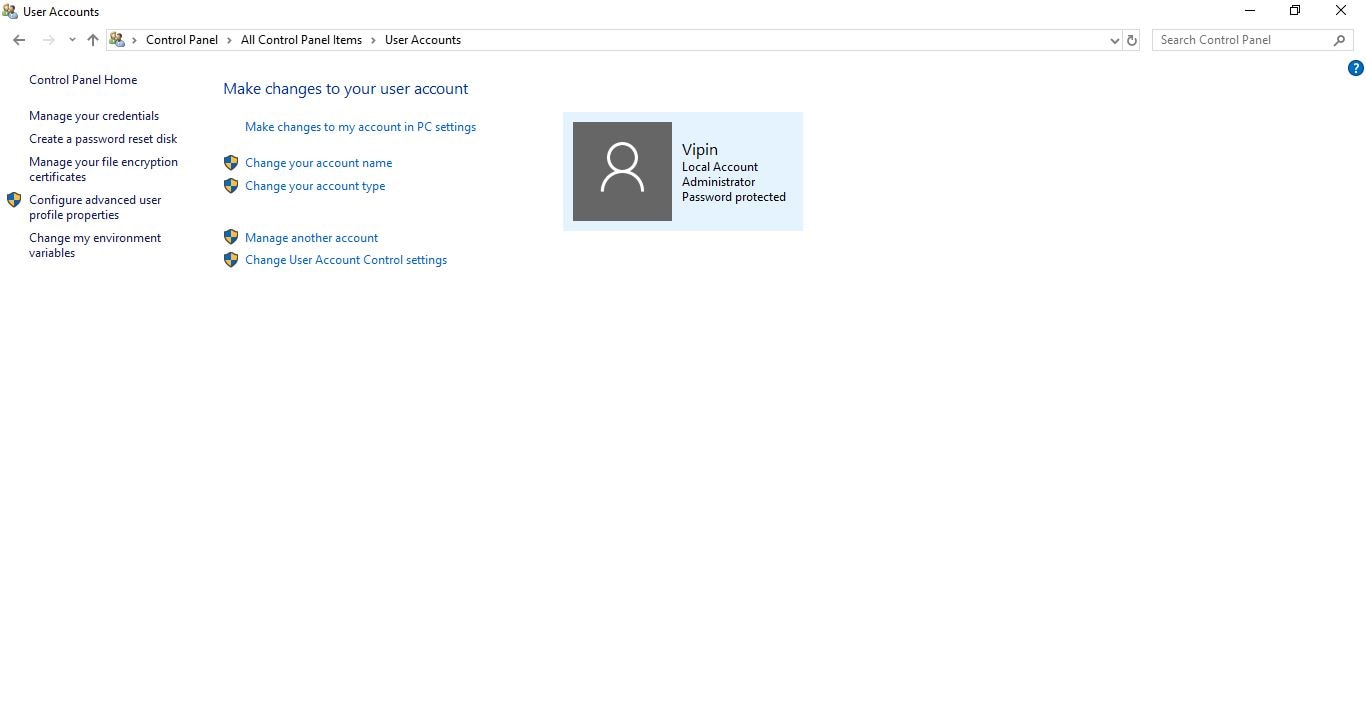 2. Update Windows system
Updating the windows 10 can also help you in fix error 2 iTunes. To fix iTunes error 2 windows 10 you can update the windows version. Let's see how to fix iTunes error 2 on windows 10 with the windows update.
Go to the "Setting > Update & Security" then click on "Check for Updates". If updates are available download them in your windows 10. Updates will be automatically installed in windows 10 when you restart the computer next time. You can also restart the system instantly to install updates immediately.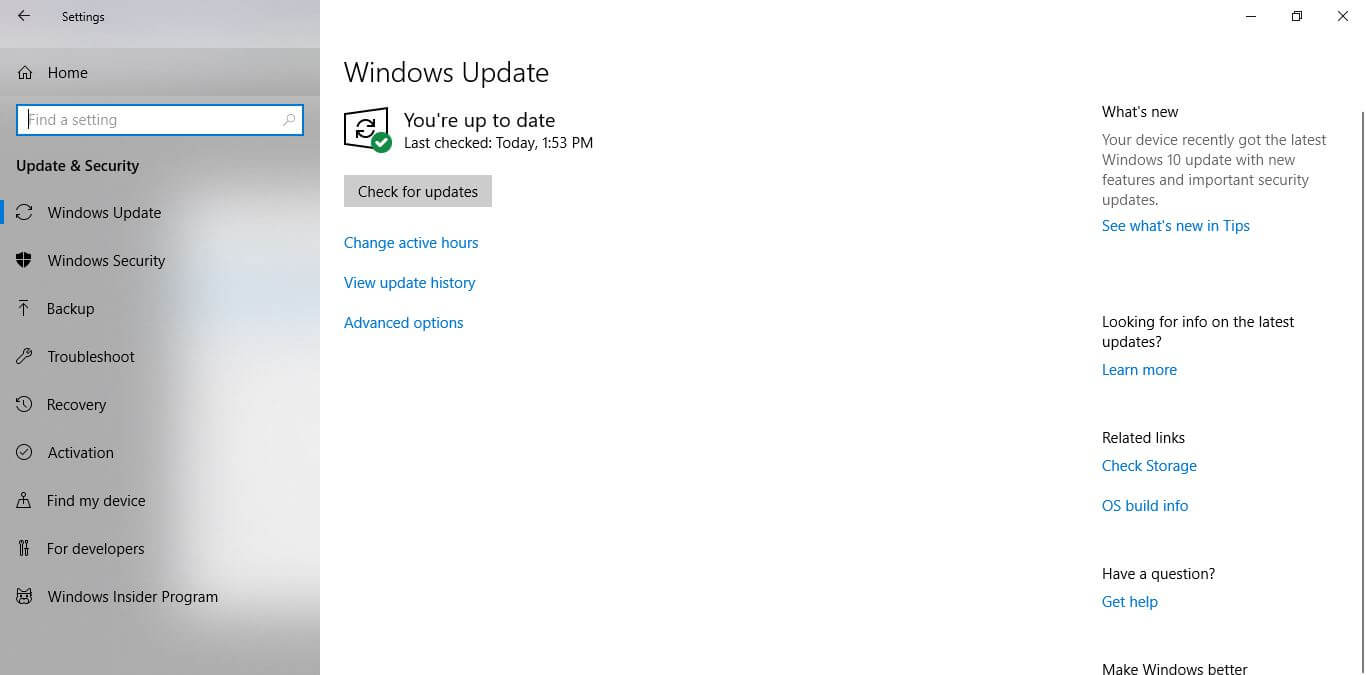 3. Disable or uninstall security software
Sometimes antivirus mark the programs as risky. This is also possible that your antivirus software is blocking some important files of iTunes at the time of installation. You can disable the antivirus software for some time and try to install iTunes again. Disabling process of antivirus depends on the antivirus software you are using. J
4. Install Apple Application Support Separately:
You can separately install the Apple Support on your system from the iTunes software package for iTunes error 2 fix. You can follow the steps below to know how to fix iTunes windows error 2 with the separate Apple support installation.
Visit the official iTunes page and download the iTunesSetup.exe on your system on your system.
Now right click on the setup of iTunes and then hit the "Extract to iTunesSetup" option to extract all the available content in the setup.
Now you will see a new folder with name "iTunesSetup".
Go in this folder and look for the AppleApplicationSupport.msi file. Double click on this file now.
Now an installation window will open. Follow the instructions on the screen and Install the support manually on your system.
5. Contact Apple Support
If you are still facing the error 2 iTunes windows 8 or 10 then you can contact the Apple Support. You can write about the error you are getting on the support page and get help from the community members of iTunes. Official Apple Support is also available for iTunes. You can go to the Apple Support page.
6. Reinstall iTunes completely:
After trying all the solutions if you are still iPhone restore error 2 then the final solution is that you can reinstall iTunes from scratch. Before uninstalling the iTunes you must have the setup of latest iTunes version.
Steps to Uninstall iTunes:
Click on the "Start" menu and enter write "Control Panel" in the search box then select "Control Panel" from the list.
Now go to "Programs > Programs and Features" then hit the "iTunes" from list.
Click on "Change" and then follow the instruction on system screen to uninstall iTunes.
There are 6 items which you need to uninstall to remove the iTunes completely. They are
iTunes
Apple Software Update
Apple Mobile Device Support
Bonjour
Apple Application Support 32-bit
Apple Application Support 64-bit
To install iTunes simply double click on the iTunes Setup and then follow the onscreen instruction.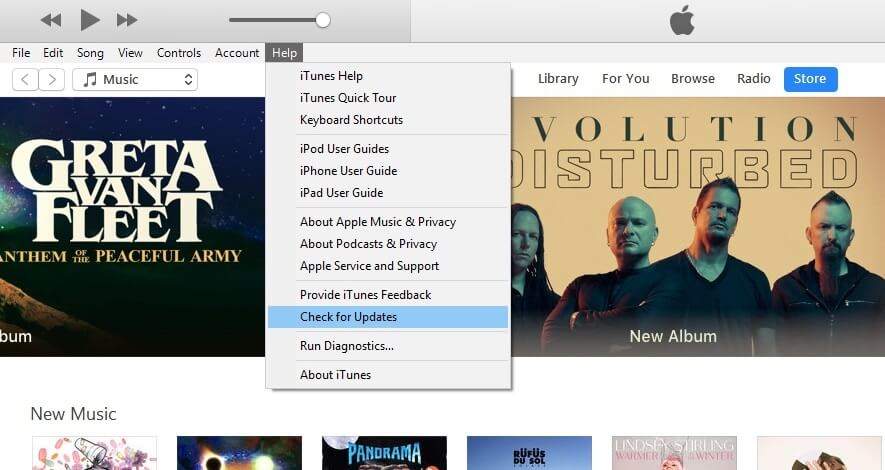 Part 3. Bonus tip: How to restore iPhone using dr.fone - System Repair (iOS)
dr.fone - System Repair (iOS) is third party software that helps you to get rid of all types of errors while using iTunes or iOS devices. dr.fone - System Repair (iOS) can repair the most common and critical issues of iOS devices such as White Apple Logo, Recovery Mode etc. The great part of the software is that you won't loss a single KB file while restoring your iPhone or any other iOS device. It is compatible with all iOS devices.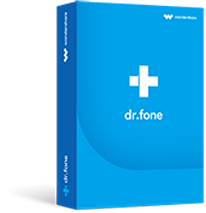 Proven to be the most useful tool to fix iTunes error 2
Helps you to solve mutiple iOS system issues including iPhone error 2, 20, 2005, etc.
The safest way to fix iOS system without data loss.
Super simple and direct operation steps.
Highest iOS system recovery success rate on the market 2018.
4,290,481 people have downloaded it
Step 1. Start dr.fone - System Repair (iOS) on your computer and connect your iOS device (iPhone, iPod touch, iPad) using USB cable. Now hit the "Repair" on the welcome screen.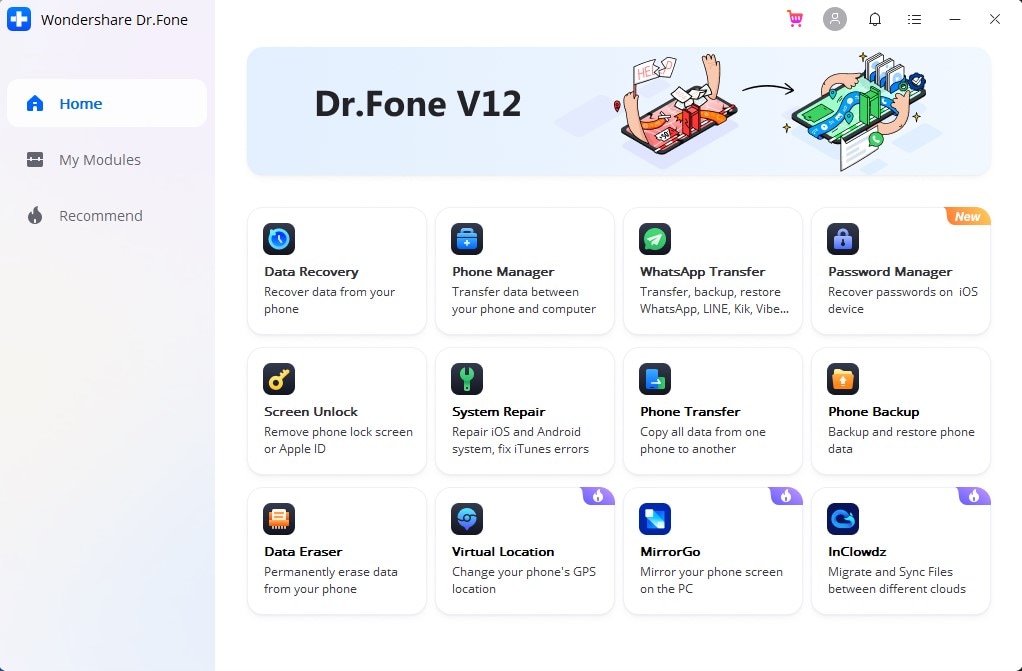 Step 2. On the next screen of program you need to click on the "Start" button to fix iPhone 4 restore error 2.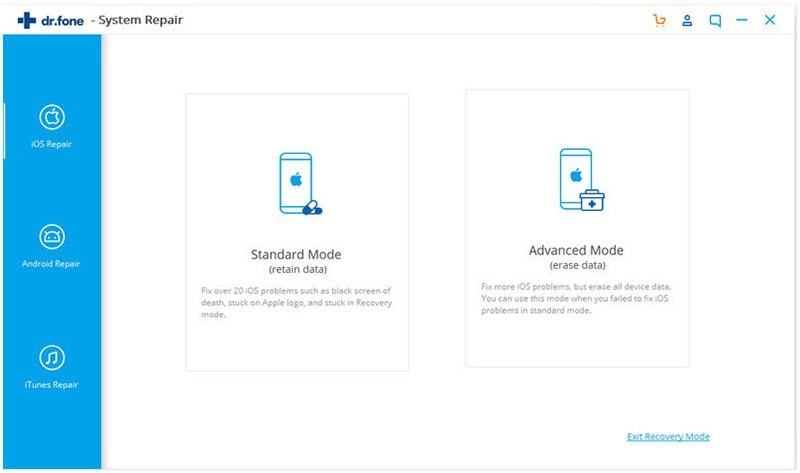 Step 3. Before fixing, you need to first enter DFU mode on your device.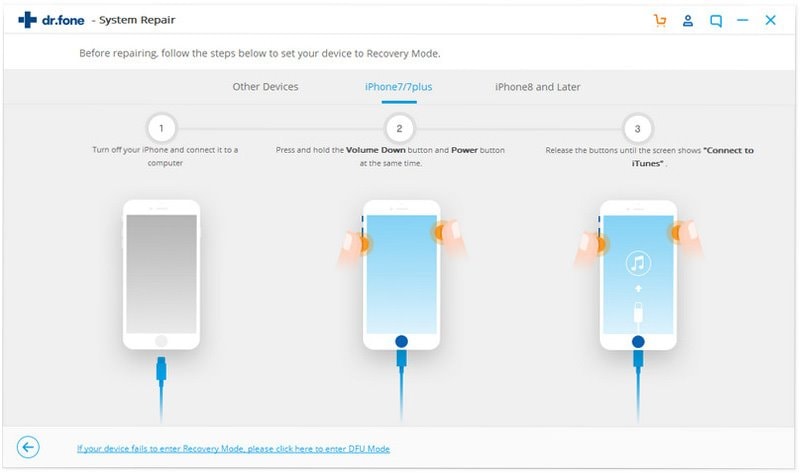 Step 4. When you click on the "Start" button the program will detect all information of your device automatically. Now you need to confirm the model and version in this step then click on the "Download" button.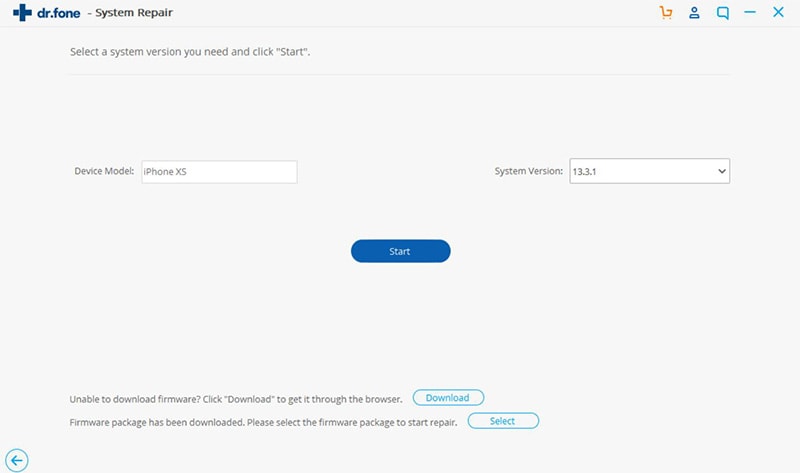 Step 5. dr.fone - System Repair (iOS) will now download latest firmware for your iOS device.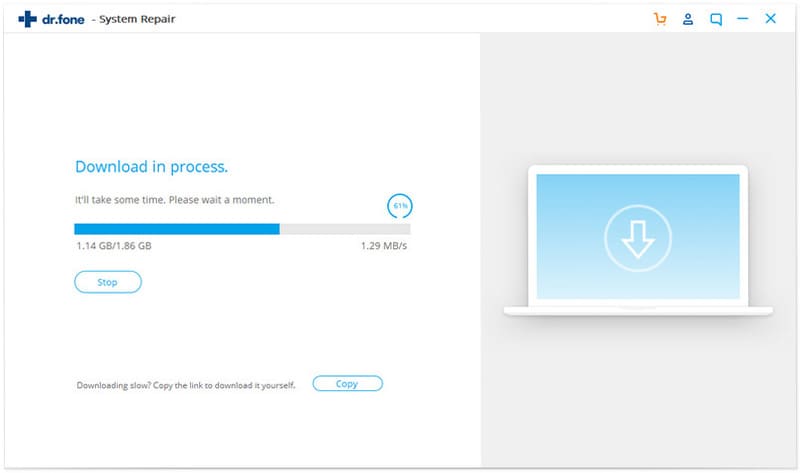 Step 6. Once the downloading of firmware is completed the program will automatically start fixing the device to normal. It will complete the process of error code 2 iTunes for windows within 2 or 3 minutes. That's it.