Have you ever lost your photos due to being corrupted, and then regretted it because you don't even know how to recover image file corrupted? It happens, and it happens with all of us, either our photos don't open at all or open with some grey and white lines.
Most of our devices that we store our photos in are virus magnets and that puts your photos on a high risk of getting corrupted. Just a mistake and you can lose all the photos of your memorable moments in a second. But don't worry, we are not here for nothing, we will save you from this, we will tell you the best way to recover corrupted images easily.
Part 1. How Your Photos Get Corrupted?
Ok! Here are a few reasons due to which your image can get corrupted:
Viruses or Malware: You all know it, and you all have suffered it. One single wrong file can inject virus or Malware in your system that can corrupt all your photos and even the whole system.


System Crash: One main reason might be the sudden Crash of your system due to any reason. It may corrupt the files in processing at that time.


Data degradation: This issue hits rarely, but hits hard. With the time, bad weather conditions, and nil maintenance, the magnetic media i.e. your hard drive etc. can lose their magnetic orientation, thus, resulting in losing your data.
Bonus Tip: Do not keep using your computer or mobile once you spot a corrupted photo. Do not try to open the photos again and again. Go for a corrupted photos recovery process as soon as possible.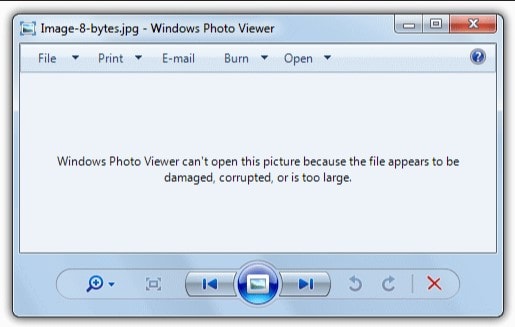 Part 2. The Best Software to Recover Image Files Corrupted
[Recommend]
Once you use it, you will understand it. It's simple, Fast, and result oriented features make it the best-corrupted photo recovery software of all time. The Recoverit not only recovers the photos lost due to being corrupted but also recovers the photos lost due to any reason. The Recoverit packs in a lot of features to help you in getting you back everything you lost.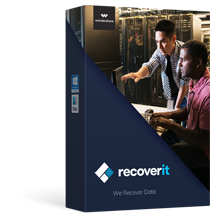 The Best Corrupted Photo Recovery Tool:
It lets you recover photos of all the formats i.e. JPEG, PNG, RAW, etc.
Recoverit supports all your devices i.e. Win, Android, Mac etc.
Other than just photos, it lets you recover almost anything from a Doc file to a Zip file.
Recoverit carries the trust of a 99% recovery rate for all kinds of documents.
It provides you with a simple UI with multiple recovery modes to suit your needs.

2,965,271 people have downloaded it
Here, follow this step by step guide below to get your corrupted image file recovered easily!
Step 1. Installation:
Download and install the Recoverit (IS) software for windows from the website. Once you will launch it, you will see this feature rich page with various recovery modes.
Step 2. Selection of Recovery mode and Drive:
Select from the Suitable mentioned recovery modes. You will be directed to a page for a selection of the drive or disk from which you wish to recover data. Select the connected card or drive from which you have to recover corrupted photos, click start.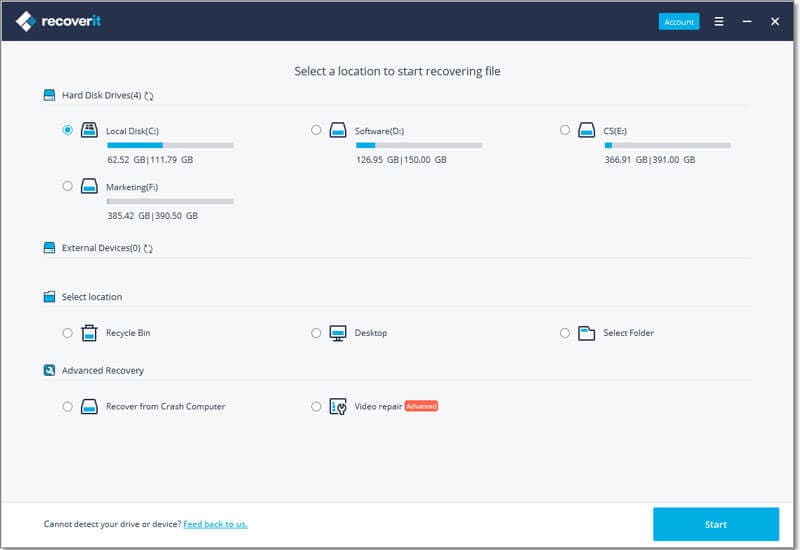 Step 3. Scanning and Preview:
Once you have selected the disk, the scanning will start of all your photos due to corruption. At the completion of Scanning, the programme will show you the preview of the lost corrupted photos that you can recover.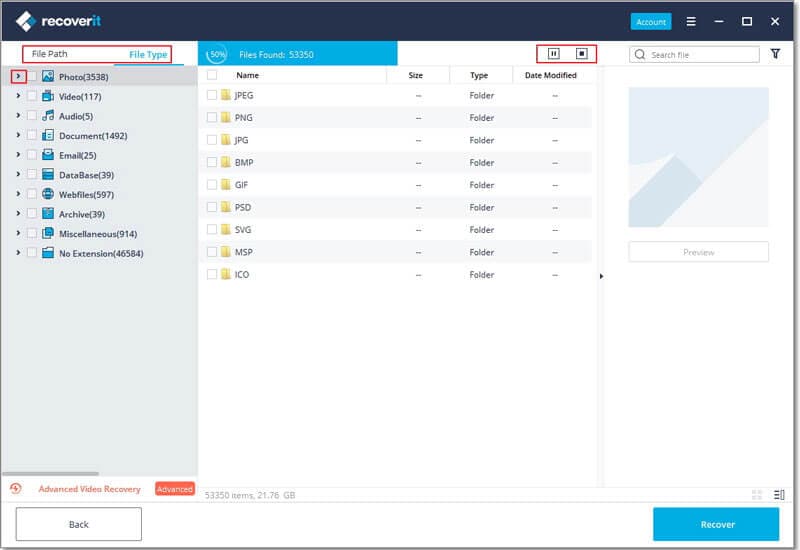 Step 4. Recovery:
Select the photos that you wish to recover and click Recover. Wait. Congratulations! All you corrupted photos have been recovered.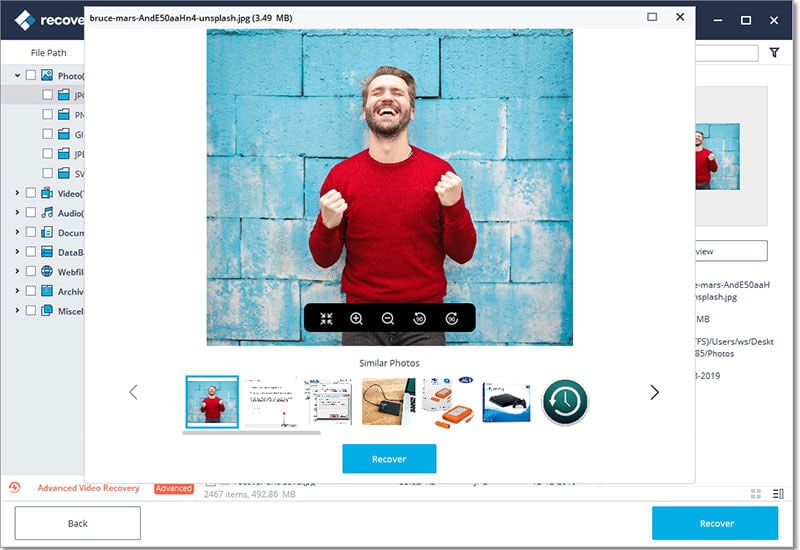 Part 3. Other Images Recovery Tools that Can Help You Repaire Images
3.1 Stellar JPEG Repair:
Stellar repair for photo tool is one of the very effective tools to recover corrupted image files. It's easy to use and have a very high recovery success rate. However, the software seems to be biased in recovering corrupted images, as it recovers almost 100% of raster images but fails in recovering polarised raw images.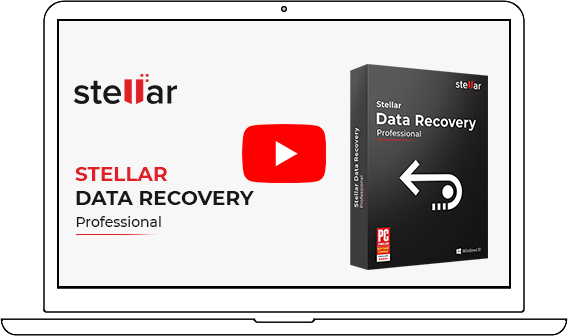 3.2 File Repair:
File repair provides a dedicated tool to recover corrupted images from SD card or your device. The recovery rate of the File repair is very good and comes out as very useful in recovering the corrupted photos. The main drawback of File repair tools is that is lacking in an all in one software, you need to download different software for every kind of recovery.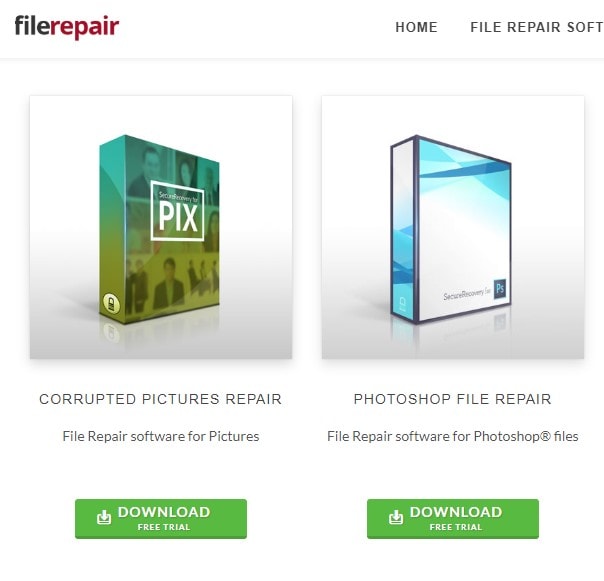 3.3 Pix Recovery:
Pix Recovery is also one of very good corrupted image repairing tool. But the catch here is that it only comes for the windows. The UI is simple but very outdated and provides nothing in terms of user experience. The image recovery rate is also decent although it can not be termed as very good.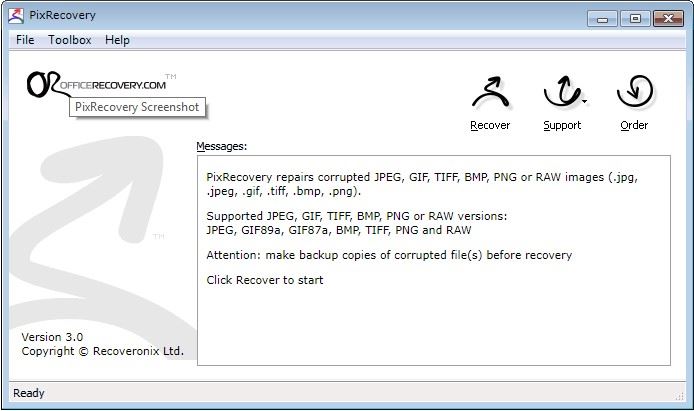 Part 4. How to Recover Corrupted Images Online
If your photos are displayed with some bits missing or in distorted versions or if your image viewing/editing software shows an error message when you try to access your pictures, an online corrupted photo recovery tool such as OfficeRecovery.com can help you repair them. The free program lets you recover corrupted photos in JPEG, TIFF, GIF, PNG, BMP, or RAW from any computer, (Mac or Windows).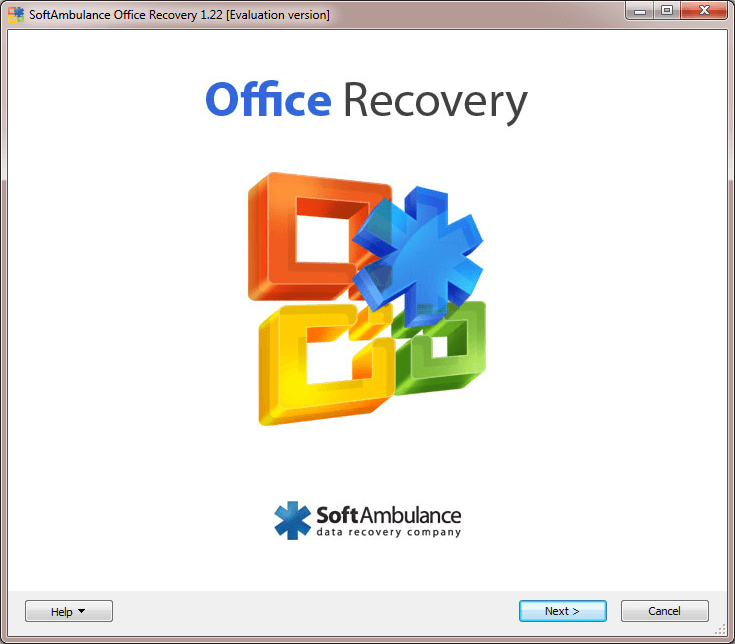 Step 1 Launch your favorite browser and go to online.officerecovery. Click the "Browse" button and then the program will direct you to a tab from where you can access your corrupted file. Just find and upload it to the program.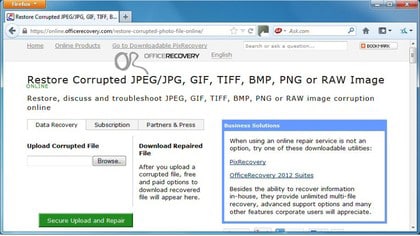 Step 2 Click the "Secure Upload and Repair" button to start the repair process. The recovery will take a few seconds or minutes based on the size of the file as well as the quality of your internet connection.

Step 3 When the recovery process is complete, you'll be asked to either like the developer's Facebook page or follow them on Twitter and then you'll be provided with a download link. Click it to save the recovered photo to your computer.
Part 5. Best Ways to Keep Your Files Away from Getting Corrupted
5.1 Please Backup Frequenly:
You know that prevention is better than cure. Keeping a backup of your photos won't stop them from getting corrupted, but once they are corrupted you can simply restore them from backup. No hassle!
5.2 Keep Your Hard Drive Healthy:
Always keep a check on your hard drive's health. You may not know that your hard drive can start losing the data is not maintained properly. So, to avoid having the need of doing corrupted photo recovery, you better maintain your hard drive well.
5.3 Be Virus Ready:
Virus or Malware can hit your system from any medium, your system should be prepared with the most secure and suitable antivirus for it. Although the latest windows defender is itself capable enough, the extra layer of security helps. Also, do not use unsecured connections or public networks.
5.4 Upgrade Your Hardware with Time:
As you know, your storage devices like hard drives can start losing data with time, thus, you need to keep your hardware in a good and updated condition. It is certainly not possible to get new hardware every year, but at least you shouldn't let it get a decade old.
"How to recover Corrupted Image?" is one of the most asked queries and have been answered very least. Many people lose their images due to being corrupted and do not know how to recover them. But, as you know now, we hope that you will be able to recover your corrupted images by following these simple steps and will also help others with it.