"Last night, I formatted my Samsung Galaxy S7 by mistake and lost all my photos on Samasung. Is there any way to recover the deleted photos and other files?"
- a question from Quora
The question will look familiar to you. Well, it is not uncommon to get photos or other important data deleted from your phone. It can be accidental or can occur due to the virus in your phone or other kinds of phone damage (like your phone may get broken or fall in water).
However, the good thing, you can recover all kinds of deleted data from the Android phones, no matter what is the reason behind the loss. And the same is true when you need to know how to recover deleted photos from Samsung Galaxy S7/S8/S9.
Part 1. Where to Find the Photos That Have Been Deleted
Before you go ahead with the data recovery process or search solutions for "How to recover deleted photos from Samsung Galaxy S7", the thing you need to do is finding out the location of the photos, i.e. whether you lost photos from the internal storage of your phone or from the SD card. Once you are clear with it, you can opt for the relevant data recovery solution.
Part 2. How to Recover Deleted Photos from Samsung Phone at Ease?
Gone are the days when the once deleted files were considered as lost forever and could not be recovered. Now the technology has offered you a number of tools that you can use to recover the deleted files from Samsung galaxy S7. One of the best and trusted tools that you can rely on for recovering deleted photos from Samsung Galaxy S7 is dr.fone - Android Toolkit.
dr.fone - Data Recovery (Android) lets you recover files from all Android phones no matter which brand and model you have. Whether you deleted the files accidentally or the files got corrupted due to a virus or your phone fell into water resulting into the data lost, dr.fone will help you get your data back.
Furthermore, the advanced dr.fone tool scans your Android device and provides you preview so that you can select the data that you want to recover.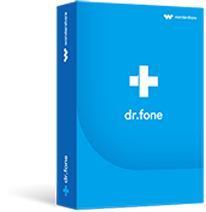 Why Choose This Samsung Data Recovery Software:
It helps you tackle all the data loss scenarios effectively.
It recovers all types of Android data including contacts, messages, photos, call logs, videos, audio, WhatsApp data, documents and more.
It is compatible with all the Android phones.
It allows you to recover the data selectively, i.e. you can restore the data you need and can ignore the rest.
It enables you to recover all types of data deleted from Android internal memory.
The user-friendly interface of the tool is easy to use.
3,305,812 people have downloaded it
Part 3. How to Recover SD Card for Android?
Some Android Phone carries an SD card to get more storage in Android. If your photos or videos lost from the SD card, you can try to use a reliable software to recover from both internal as well as external storage of your Android smartphones. Recoverit is the most reliable one that enables you to retrieve the lost data from the storage card.
Note: Please note that the Recoverit software isn't designed to recover lost photos from iPhone or phones without SD card.
No matter what's the reason that you lost data from your Android phone SD card, you can follow the below-mentioned steps to recover that data effectively.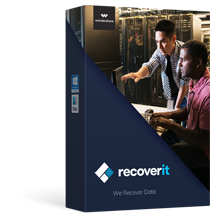 A Life Saver to Solve Your Data Loss Problems!
It recovers over 1000 types of file, including documents, graphics, videos, audio and more.
It recovers data from all kind of storage devices, such as Hard Drive, SSD, USB Drive, Micro SD Card, Camera, Pen drive and more.
It supports file system- NTFS, FAT16, FAT32 or exFAT.
It offers users an easy data recovery process.
It allows you to recover lost data in different scenarios which include pressing "Shift + Delete", virus infection and many other reasons.

2,965,271 people have downloaded it
Read and follow the steps-by-steps guide below and solve the problem at ease.
Step 1. Launch the Recoverit and choose a recovery mode
First of all, download the Recoverit and install the application on your PC. Launch Recoverit.
Step 2. Select a disk/device you want to scan
In the next step, you need to make choice for the device you want to scan. The window will display the options for Hard Disk Drives and External Devices. Here you need to select your SD card from the list of external devices. Then, hit the "Start" button.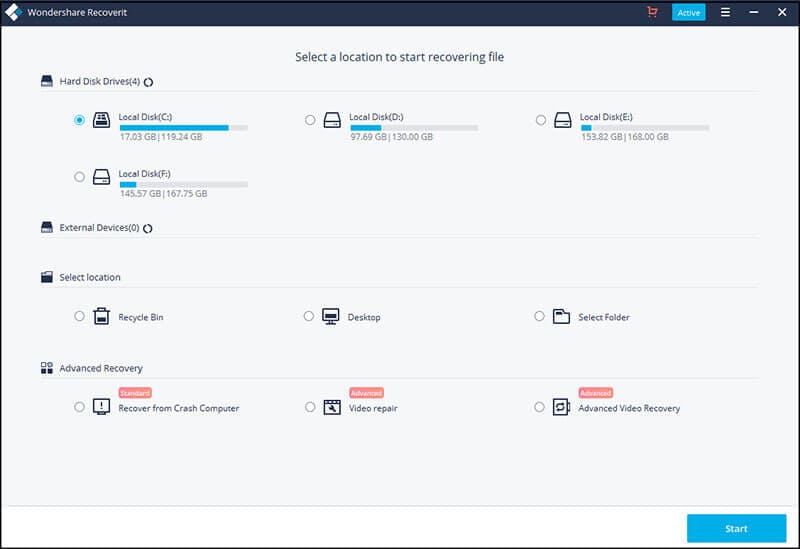 Step 3. Preview data and choose the files you want to recover
After the completion of scanning process, the tool will provide you with a preview of all the files that are recoverable. Find the files you want to recover, tick them and click the "Recover" button.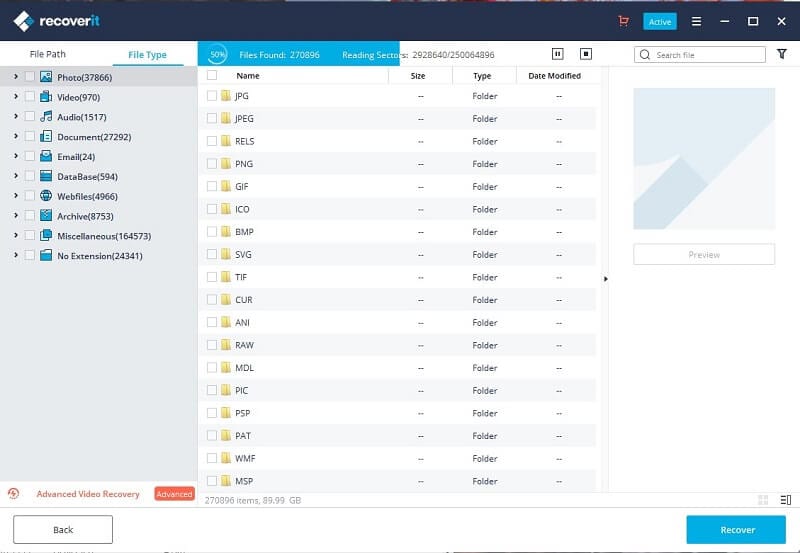 You can also get a preview of the files before they are actually recovered. And that's all, these steps will allow you to recover all your lost data (from SD card) effectively.
Part 4. Don't Forget: Backup Samsung Files to Computer Regularly.
No matter how good your phone works and how much storage does it have, you should always backup your Samsung files to your computer on regular basis. It will let you have access to all your files in the case you get your data deleted, phone damaged or even stolen.
Final Words
No matter what, the Android phones are the easy target for virus attacks. Also, there can be the circumstances when you may delete the files accidentally. So, it is necessary to back up your phone data on a regular basis, and have a trusted tool like Recoverit in your system. Having such a feature-rich tool will let you have peace that it is still possible to slove "how to recover deleted photos from Samsung Galaxy S7/S8/S9".