Digital image recovery is the process of recovering lost images from a device. There are many instances where such a procedure becomes handy. Data loss can happen in more ways than one, accidental deletion, device failure, format issues being some of the common reasons.
These situations can come announced, and most of the time, the users are unprepared to handle them. the result is their data being lost without them knowing any tangible ways to get it back.
Part 1: Is Digital Image Recovery Possible?
Many believe that lost digital data is gone forever. However, this is not true to a large extent. Digital images even when deleted from the device will stay in the storage medium until it is overwritten by a new file. Digital photo recovery is all about recovering those hidden images in your storage drive.
It can be a daunting experience to lose the precious photos that you have on your device. And it happens more often than you think. Our devices are made to keep them safe, but device failure can happen at any time. Accidental image deletion is also another factor where we have ourselves to blame.
If you have the right set of tools, you can easily reverse the scenario by recovering the lost photos. A digital picture recovery software is your best bet to get back the deleted files. These softwares are designed to make your life easy by recovering lost digital images without requiring you to do any hard work. With the right software, you can recover lost images in no time!
Hence, digital image recovery is certainly possible and we are going the extra mile by showing you how you can recover images yourself!
Part 2: Best Digital Image Recovery Software
Like we discussed, digital image recovery requires a powerful digital image recovery software. Such softwares are made to perform extensive scanning to find the hidden files on your storage device. The process requires you to install the software and perform a recovery scan.
There are many recovery softwares out there but only a handful of them work as advertised. In this guide, we are going to introduce to a software that does what it says – Recoverit (IS) Software.
Recoverit (IS) software specializes in finding lost data on storage devices. It uses a powerful algorithm to find the deleted or lost images on your device and restores it back to the drive without damaging it in the process. Some of the noteworthy advantages of using Recoverit (IS) software are: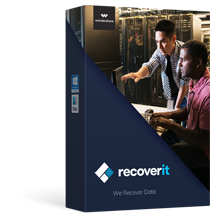 Best Digital Image Recovery Software
Intuitive UI: The software is designed in such a way that it's a breeze to use.
Powerful Scan: Recoverit (IS) Software has two scan modes – Normal scan and Deep Scan.
Extensive Device support: Supports hard disks, SSDs, Memory cards, USB thumb drives, etc.
Mac and Windows Support: The software has support for both Mac and Windows machines.
Multiple file formats: In addition to jpg, png, gif, iSkysoft supports all popular media file types.

3,165,271 people have downloaded it
You will certainly appreciate the way Recoverit (IS) software works to recover your lost data. It is an easy digital photo recovery software that works! Let us see how you can install and use the software.
Part 3: How To Recover Lost Digital Image Files
To use iSkysoft Data recovery software, you must download the latest version from the official iSkysoft website. Install the software on your computer and follow the guide given below!
Step 1

Launch Recoverit (IS) software

When you launch the software, it shows you the list of storage devices connected to your computer.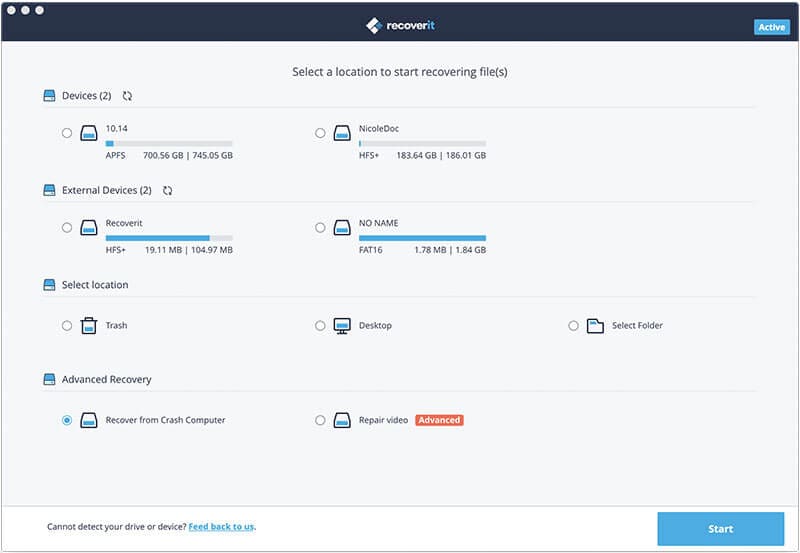 Step 2

Choose a drive to scan

You must now choose the drive that you want to scan. When you select one, the software will start to scan for deleted data on the drive and presents you the results.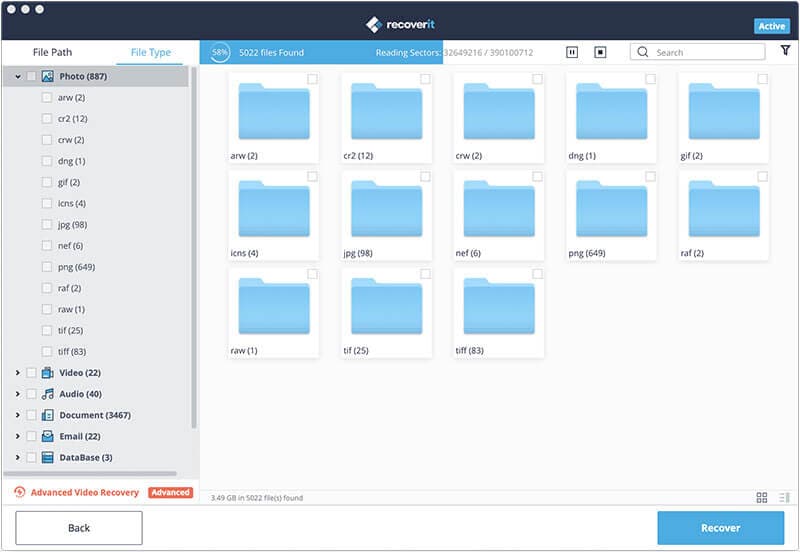 Step 3

Preview and recover the files

Double click to preview the file. Click on Recover to recover the files to your computer.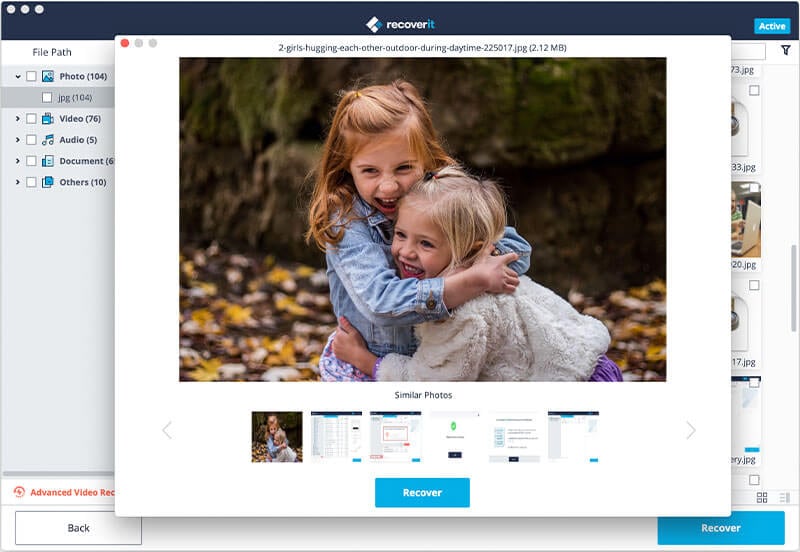 If you didn't get the results that you were looking for with your first scan, you can try enabling deep scan. It will do a much more extensive search through your storage drive to find the stubborn files that still stay hidden.
Bottom Line
In your search to find the best digital image recovery software for PC, iSkysoft is the perfect tool to end your search! It is fast, responsive and most importantly reliable. You can get the software up and running in a matter of minutes and the have you lost digital images back to your device.