If you wish to restore old photos on your phone or computer, then this would probably be the last guide that you will read. We all end up losing our important photos due to different reasons – whether it is a virus attack or an accidental deletion. Luckily, there are dedicated data recovery tools that can help you restore old pictures on your computer or even an external data source. In this post, I will teach you how to recover old deleted pictures under different scenarios.
Part 1. Causes for Accidental Deletion of Photos
Before we learn ways to recover old photos, it is important to understand what could have caused it. You can suffer an unexpected data loss on your phone, SD card, hard drive, etc. due to different reasons.
A physical damage of the storage unit or water damage is a common reason for data loss.


Sometimes, we end up accidentally deleting the photos on our phones or computers too.


A virus or malware attack can also tamper with the storage.


There might be a software glitch or a corrupt update triggering data loss.


Your data can get corrupt during an unsuccessful transfer process as well.


If the hard drive or the sector has been corrupted, then it can directly affect your data stored in it.


Sometimes, even mishandling of the photos by a third-party tool can also cause the problem.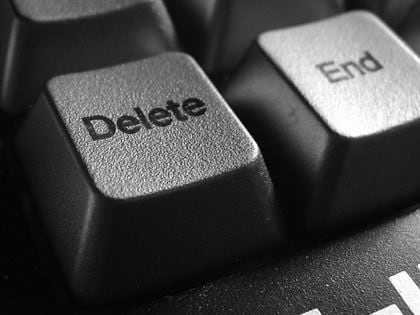 Part 2. The Most Powerful Deleted Photos Recovery Software: Recoverit (IS)
If you are looking for the best program to restore old photos, then give Recoverit (IS) a try. A highly intuitive and professional data recovery tool, it is compatible with all the major Windows and Mac versions. You can even use it for free by visiting its website or upgrade to the pro version. The tool can recover all types of photos and various other data types. It supports a wide range of data recovery scenarios to provide a holistic solution.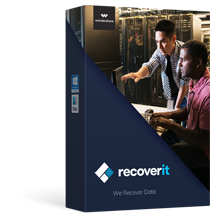 A Life Saver to Solve Your Data Loss Problems!
There are numerous data recovery modes for accidental deletion, virus attack, external hard drive, recycle bin recovery, etc. that you can follow.
It supports different scanning modes – normal and deep that you can choose as per your requirements.
The tool provides a preview of all the retrieved content. In this way, users can choose what they wish to recover selectively.
You can perform data recovery on the internal hard drive of your Windows or Mac. Additionally, it also supports numerous external sources like SD cards, pen drives, memory cards, hard drives, and more.
The tool has one of the highest success rates in the industry and supports more than 1000 different data formats. This includes photos, videos, audios, documents, compressed files, and so much more.

2,965,271 people have downloaded it
Part 3. How to Recover Deleted Photos from Your Computer?
Using Recoverit (IS) to restore old photos is extremely easy. You don't need any prior technical experience to restore old pictures using the tool.
Step 1: Choose a recovery mode
Start by launching the Recoverit (IS) application on your Windows or Mac.
Step 2: Pick a location to scan your photos
Now you need to specify where you wish to scan the data. If an external unit is attached, then you need to identify it as well (i.e. if it is an SD card or a pen drive).
In the end, you just need to specify the exact drive or location where you wish to scan for any lost data. You can perform data recovery on the entire computer or hard drive as well.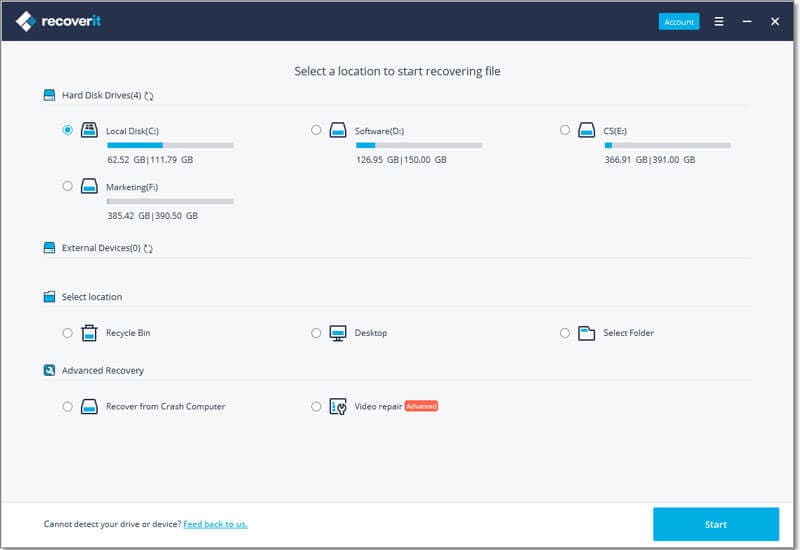 Step 3: Preview and recover your photos
Wait for a while as Recoverit (IS) would scan the selected location for any lost or deleted content. Try not to close the application in between to get positive results.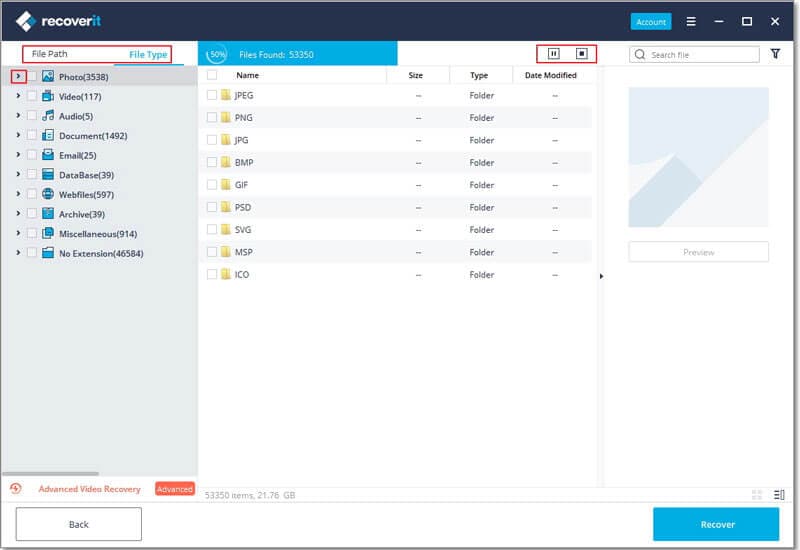 In the end, you can just preview the recovered photos on the interface itself. Select the pictures of your choice and restore them to a secure location.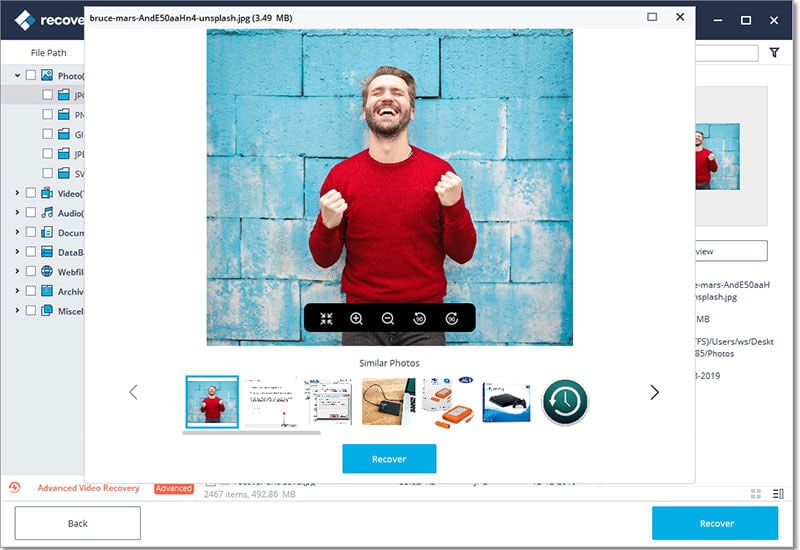 Step 4: Perform a deep scan (optional)
In case if you are not satisfied with the results or haven't got your photos back, then you can perform a deep scan as well. To do this, click on the "All-around Recovery" button.
This will take more time, but the results would also be extensive. In the end, you can also preview its results and recover old deleted photos on your system.
Part 4. Tips to Avoid Photo Loss on Window or Mac
After knowing ways to retrieve old pictures, let's learn how to avoid a situation like this altogether. Here are some tips to avoid photo loss that can help you.
Keep visiting Recycle Bin on your system and restore any accidentally deleted content back.


Make sure that your computer has a power backup so that it won't suffer from any unexpected malfunctioning.


Avoid updating your computer or phone to any beta or unstable software release.


Don't download pirated software or third-party tools from unknown sources.


Keep your computer or phone protected from water or dust to avoid any physical damage.


Always maintain a backup of your data. Consider saving your photos on an external hard disk so that you can have a second physical backup of your data.


You can also maintain a backup of your data on the cloud as well. For instance, you can use services like iCloud or Dropbox to do the same. You can also enable automatic backup as well.



To avoid a malware attack, make sure you use a professional anti-virus tool. Also, enable the real-time protection on the native firmware of your system as well.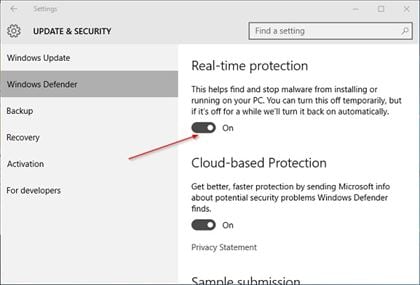 By following this guide, you can easily restore old photos on your computer. As you can see, Recoverit (IS) provides a one-stop data recovery solution for all kinds of problems. Keep the tool handy as you can suffer from an unexpected data loss anytime. In this way, you would be able to retrieve the deleted photos on your system in a jiffy.