Losing photos from your camera can be very unfortunate because there seems no other way to recover camera photos. Deletion of these photos is always an unpleasant moment, however there is always a solution.
In few cases you can find the photos either with a normal recovery on your computer but that doesn't work everytime. Few attempts are made to find the perfect solution and we keep trying out each one of them.
In this article, we are going to provide you a step by step guide on how to recover deleted photos from digital camera.
Part 1. What Types of Camera Are Available for Photo Recovery?
There are different types of camera used for different purpose. We are listing each one of them with visuals. Compact Digital Cameras, Digital SLR Cameras, Mirrorless Cameras, Action Cameras, 360 Cameras, Film Cameras.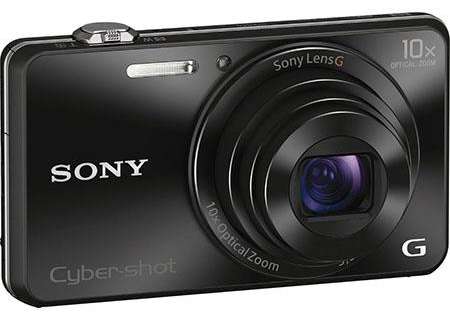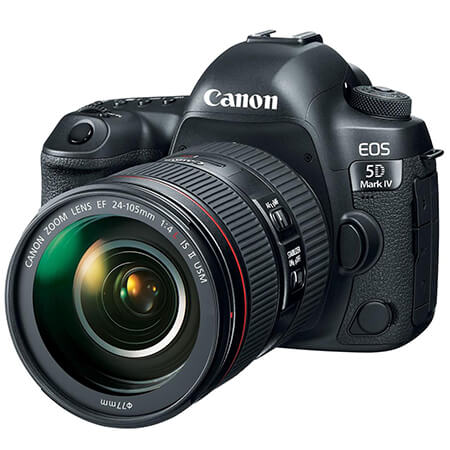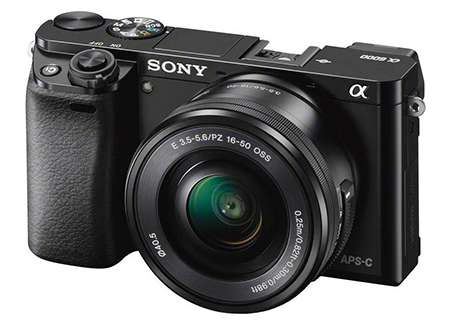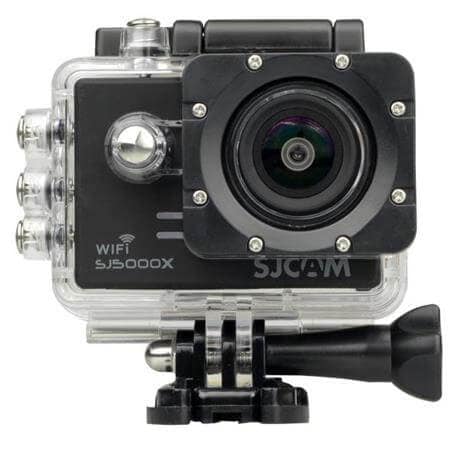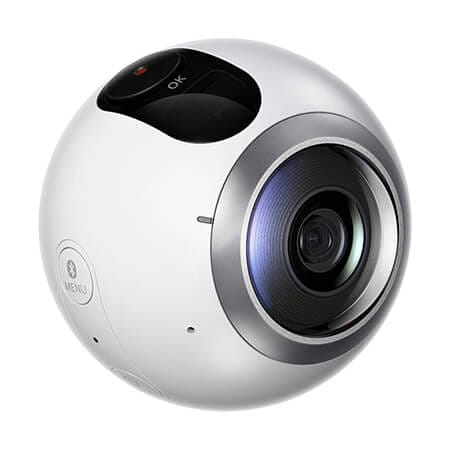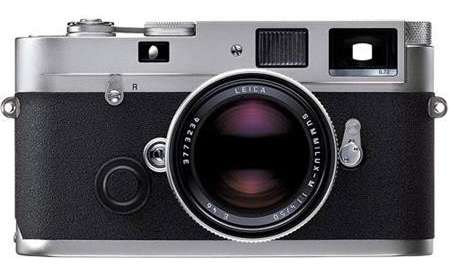 These cameras either support direct connection with the computer or run on a memory card that stores all the data in it. You can easily recover your photos with an authenticated recovery program that we are going to introduce by the time you scroll down.
Part 2. What You Do May Cause Your Photos Get Lost?
Photos are get damaged or losted easily, before we know more about how to get back our losted or deleted photos from digital camera, let's list some things that we have to avoid to keep our pictures safe.
Accidental formatting and deletion of memory card.
Infected files on the memory card.
When the memory card is not handled properly while removing and inserting it to the camera, computer and card reader.
Removing the memory card while data transfer is in progress.
Using the camera on low battery as it interrupts the photo writing process and the photos are not saved properly.
Improper ejection of memory card from the camera is another basic cause of data loss.
When you click random photographs without giving much time to the camera to write the previous data on the memory card.
When the camera says Memory card full and you keep clicking photos without considering it.
If you are transferring data on your computer and suddenly power supply is interrupted. It also causes data loss.
Using the memory card overtime with different devices without running a proper scan or formatting it.
Part 3. [Attention] Tips on Camera Photo Recovery
Now, after we know somthing that may cause photos get lost, let's dive deeper, in order to protect our photos get lost, what should we do?
Always keep the memory card in safe and suitable climate to avoid physical damage.
Make sure you have a recent backup of your data in case you need to format the memory card.
Don't give it to a technician without prior information or you can lose your data permanently.
Get a recovery program as soon as possible to recover your lost data.
As we discussed about getting a recovery program above so now we have come up with the best and recommended solution Recoverit (IS) tool is the name that you can trust now. There are different scenarios of data loss but one program that can handle all your mess single-handedly.
Part 4. Best Solution for Camera Photo Recovery
[Recommend]
This is a step by step guide to recover your lost photographs on camera. Let's begin the journey of your data recovery.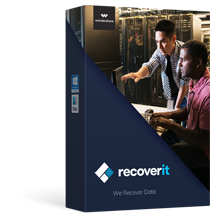 A Life Saver to Solve Your Data Loss Problems!
It can handle almost all the data loss scenarios and recover your data at ease.
It can recover all your data like audio, video, documents, chats, SMS, call history and WhatsApp chats.
It can recover your data from devices like Android, MacOS, camera, music player, memory card, SD card etc.

2,965,271 people have downloaded it
Let's follow the steps to recover lost photos on your camera.
Step 1. Choose a recovery mode for your camera
Once the program is installed and launched choose the External Device Recovery option from the main menu.
Step 2. Connect your camera or memory card to the computer.
Now, here is the main purpose you can see the different device options on the screen. Select the option as per your device that is connected to the computer. For example, if it is a memory card, Digital camera or Camcorder. 
Step 3. Select the device for scanning.
Now, when your device is connected to the computer it will show the storage on the program screen. Select the storage for scanning and hit the Start option.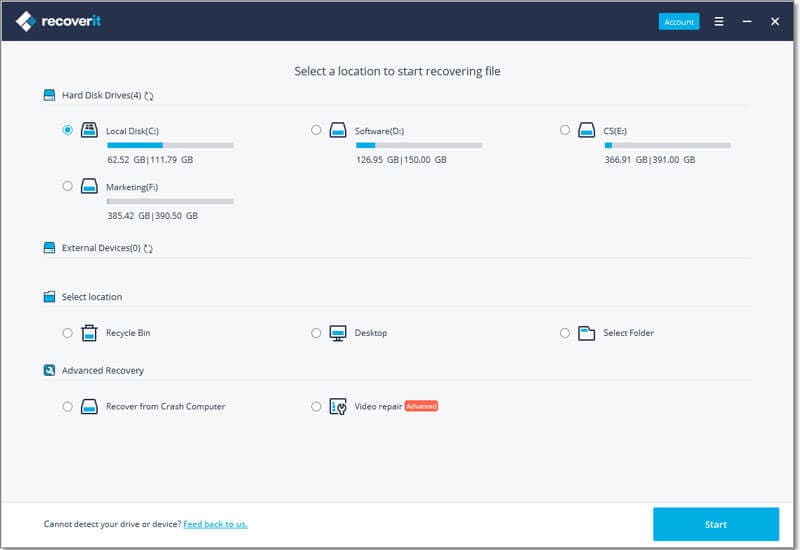 Step 4. Preview the photos that you want to recover.
The scanning would be complete by now so you need to select the files you want to recover and preview them if the file is broken or good. Click on Recover and save the files on another drive of your computer to avoid any further mis-happenings.
There might be a chance that still you are not able to get those photos that are lost. However, no worries at all because All Around Recovery would definitely do it for you. This option will scan your external device deeply and show all the files on the screen.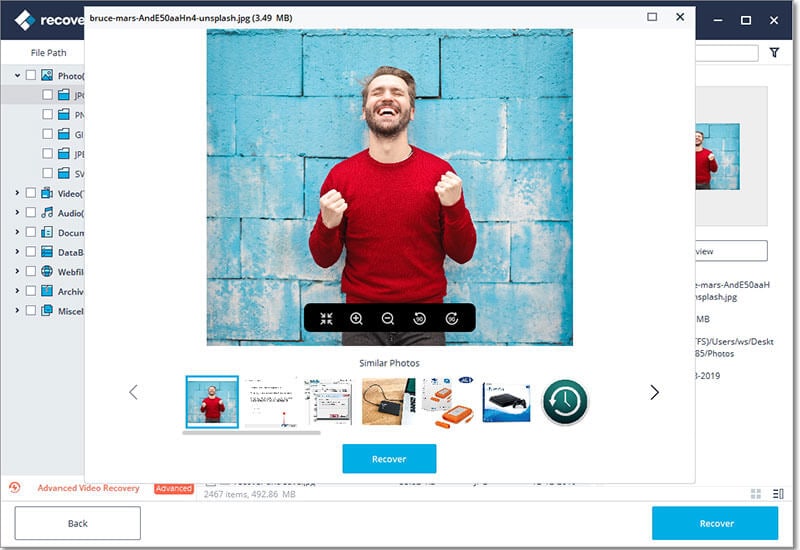 Part 5. Tips for Recover Deleted Photos from Camera Memory Card Free
Whenever you are planning to recover your lost data on a Digital camera always keep some points on priority.
Never overwrite the device or memory if it's already showing any malfunction.
Keep the device in normal climate and handle it carefully to avoid physical damage.
Look for an expert in the field or choose the best recovery program online.
Conclusion
In this guide we have explained every scenario that can happen to anyone. You are now advised to keep this piece of information with you if in case you need to utilize it. All the precautions and cures are derived well on this page. You are not left with any information that is not covered here. Whatever it might be the situation, all you need is a good software that can help you to restore your data.
Now, as you will be looking forward to get the best recovery software so we hope iSkysoft recovery toolbox has proved itself. This is your duty now to spread some awareness about this humble tool which takes a few moments of your time but recovers your precious data. Share it with your friends and family and make everyone love it.