"What are the possible ways to backup my photos now that I keep on losing some important photos most of the time?"
- a question from Quora
When it comes to photos and videos, everyone would attest that they are duly important not only to our present life but even for numerous years to come. Therefore, keeping them safe somewhere else apart from the Smartphones or the computers we use is the first step to ensuring that they linger on for a long time. The question of how to backup photos is probably the next in line. Carry on and learn what is in store for you.
Part 1. How Do I Backup My Photos?
Even though your photos and other files seem to be present on either your Smartphone or computer, the truth is that they are located in a very small memory or hard drive. They are therefore not part of your device. As you know that hard drives or SD cards are primary storage facilities, they are bound to face damages. It is therefore vital to store your data in what we call a secondary storage mechanism. They'll auto backup photos and let you retrieve them in all circumstances. Be it that your phone is lost, your SD card gets damaged, your computer crashes and other similar situations, you will be able to get all of your backed up photos. You can either do an online photo backup or use an external hard drive for that purpose.
1) Backup Your Hard Drive
This is common for computers and as you know, every PC has got a spinning hard drive that saves every data you send to it. However, these internal hard drives may experience the wrath from the computer's both hardware and software damages. To be on the safe side, you can use another hard-drive to duplicate everything on from your computer in the name of backing up data. Yes! This is simply called backing up your hard drive. In the event that your computer crashes or anything of the sort, you will still be able to access all the data that you backed up using the second hard drive.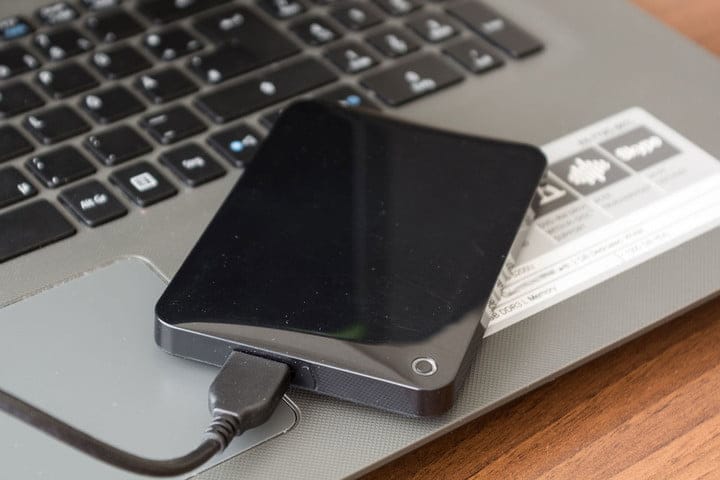 2) Use Online Photo Backup
With online option, you don't actually have to switch external hard drives every other time you want to back up your photos. There are numerous online options that you can use for image backup.
When it comes to cloud backup photos, all you need is to set up an account using a username and password. iCloud automatically saves your photos and keeps them safe for future retrieval. So whenever you lose such data from your phone or computer, simply use any other device to log in to your iCloud account to restore data.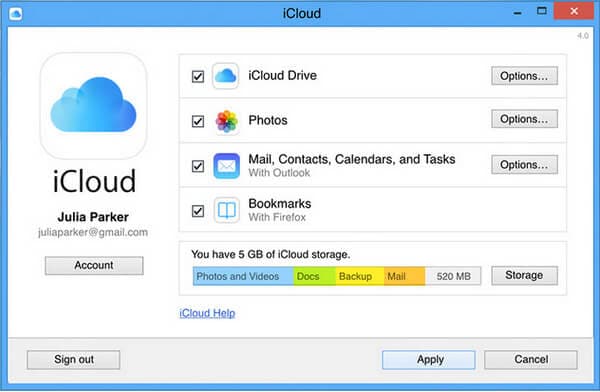 It is also possible to have your photos backed up using iTunes. Launch iTunes to your iPhone or computer by first downloading iTunes from Apple's website. Once you own the account, your data will be automatically saved to iTunes. You can then retrieve them any time despite the circumstance under which they got lost.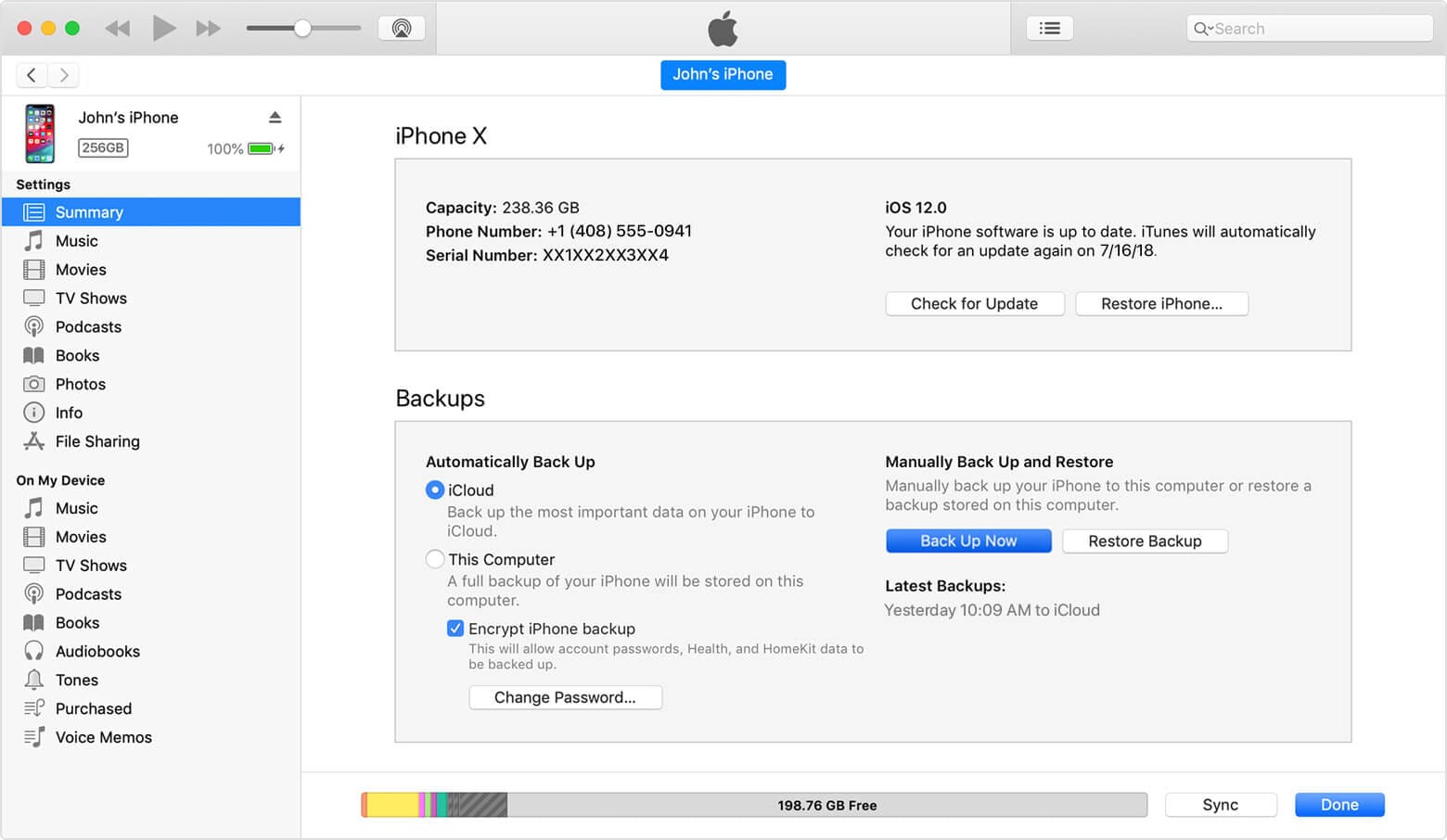 Google offers unlimited storage for your photos. All you need to do is to install Google app and then sign in with any of your Google account's ID. This will lead to automatic photo backup each time you save photos to your device.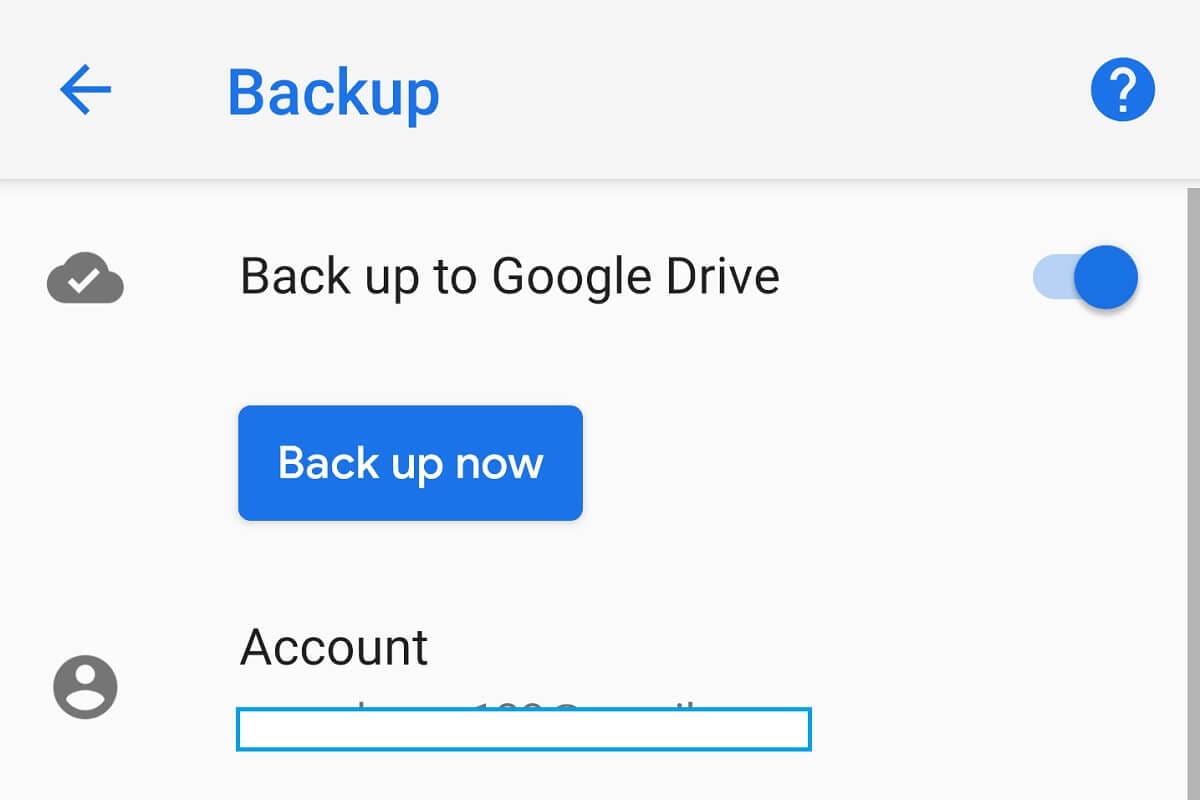 Part 2. Use the Best Picture Backup App – Recoverit (IS)
This app will give you excellent results as far as photo recovery is concerned. It is easy to use and only takes a few steps to retrieve data that is lost through various scenarios such as accidental deletion, formatting, virus attack or physical damage of your device.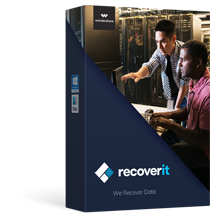 A Life Saver to Solve Your Data Loss Problems!
Recoverit (IS) has the potential to recover over 1000 data types. These include documents, contacts, messages, photos, among others.
It allows you to recover data from numerous storage devices like internal hard drives, USB drives, Camera, among other devices.
This app is also an inclusive recovery system with the ability to do formatted disk recovery, deleted files recovery, all-around recovery and more.

2,965,271 people have downloaded it
How to backup pictures using Recoverit (IS)
Step 1. Select a recovery mode
Select "Deleted Files Recovery" mode once the Recoverit (IS) is installed on your computer. This mode can help you recover photos that is deleted due to any reasons.
Step 2. Select a location for scanning
After selecting the recovery mode, you need to choose a location for scanning.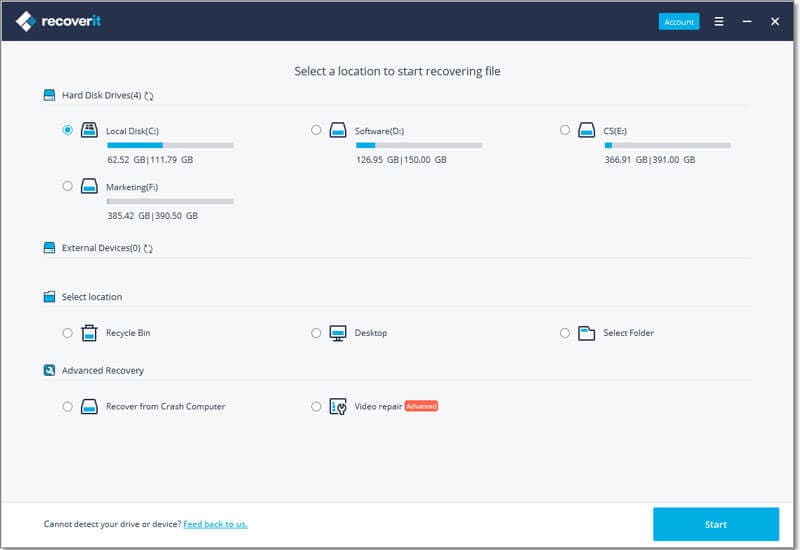 Step 3. Scan for files
Then, the program will start scanning photos on your selected disk. Wait for the scanning process to be completed.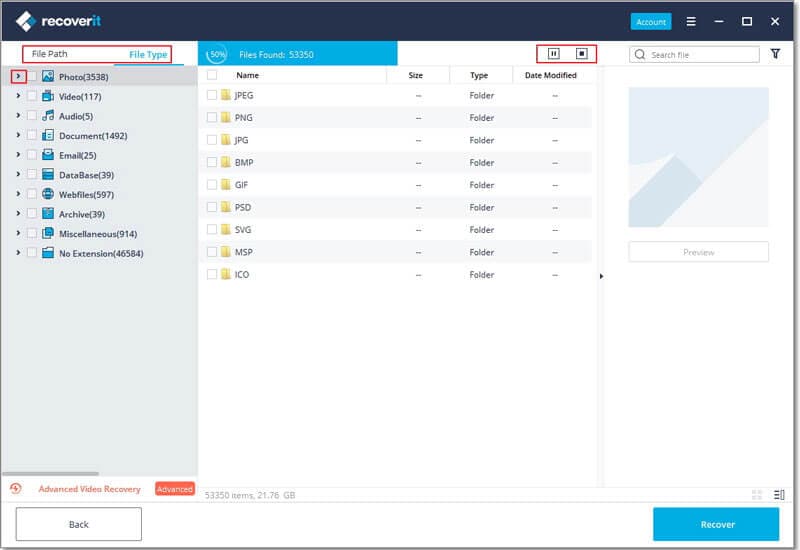 Step 4. Preview & recover deleted data
After the scanning, preview the photos and select the ones you need. After that, click "Recover" button, you can recover and back up the photos on your computer or other drive.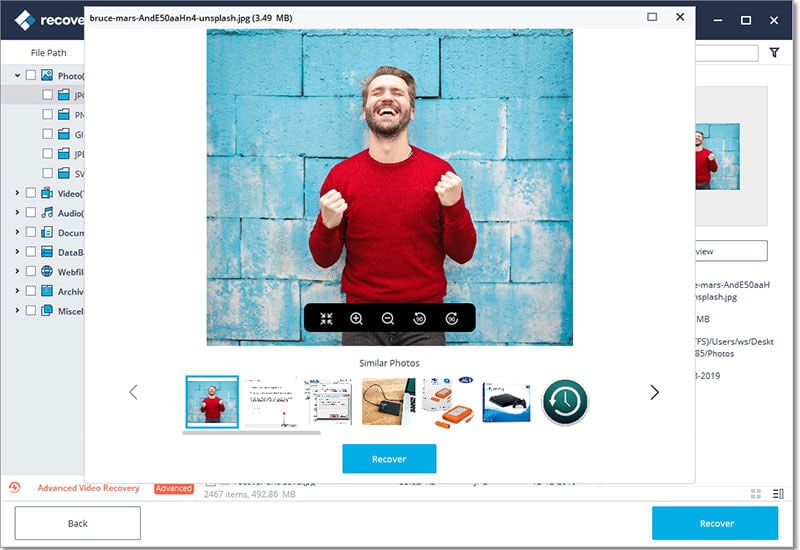 Part 3. Backup Deleted Photos to the System Image
A system image backup gives you an upper hand when it comes to backing up your data. While other backup mechanisms copy your data to a different file location, a system image option goes beyond miles. It lets you be able to bring back your system even after a major crash-down. Simply replace it and bring back your operating system to the right place where it was when you had a crash. With this, you don't need to reinstall any app in order to restore your backup.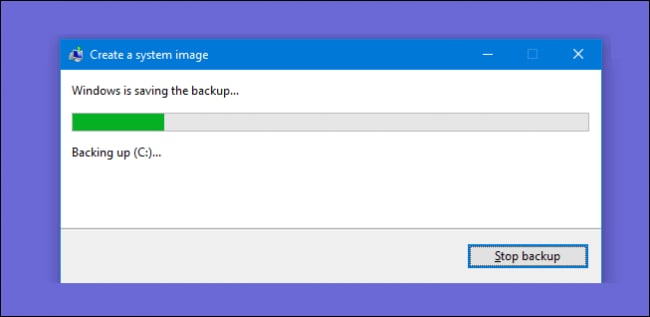 Conclusion
There is no better way to keep alive memories forever than to have duplicates which you can fall back to at any time. There is of cause a risk in putting all your eggs in one basket hence the need to look for upcoming alternatives. The best form is to use both the hard drive and online backup mechanisms to backup photos and videos that are important in your life. With these, your photos will be safe for lots of years to come.