Have you ever lost your photos on Windows 10 operating system?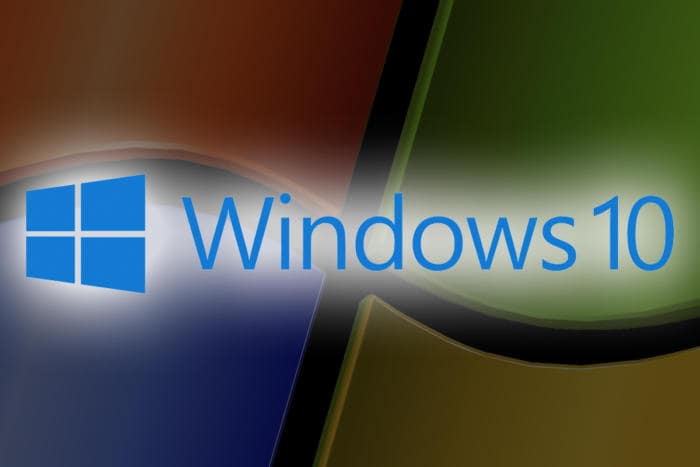 All of us have become a bit of techy these days and we are not left with anything that we have not used like Social media, Google, Smartphone etc. We share our photos and videos on different platforms and keep the best one to cherish later. So is it with our photos that we have uploaded on our computer. We all save our important documents and files on our computer for a safer side.
But what if one day when you turned on your computer and found all your photos vanished from the drive. How would you react?
Scary enough!
You can imagine how hard it becomes to accept the truth that we have lost our photos. However finding the solution is what we can do as a human. We can't sit back with both hands folded and just be a viewer.
Part 1. Why your photos are lost on Windows 10?
There might be several reasons behind lost photos, it might be the virus infection, accidental deletion, sudden power cut and much more. However, as per the online forums and discussions centres the main reason behind photo lost is the installation of Windows 10.
You are reading it right, so many people have reported that their photos were lost when they switched to Windows 10.
There might be some technical glitch behind it but our priority is to find a solution for it. Hence, we are going to sum up every possible way that could help you in restoring your photos back on Windows 10 operating system.
Part 2. How to recover lost photos on Windows 10? Is there any solution or program for it?
Yes, your query is solved now because there are numerous ways to find your lost photos but not everyone is lucky to find the appropriate one. Let us take you through the journey of Recoverit (IS) toolbox that is trusted by millions of our clients worldwide.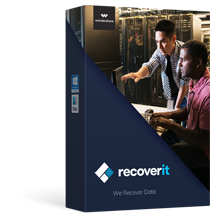 A Life Saver to Solve Your Data Loss Problems!
It can recover every data on your computer alone. Not only this if there are other external devices like cameras, external storage devices it can recover them too with 100% results.
It supports various situations like Deleted Files Recovery, External Devices Recovery, Virus Attack Data Recovery, System Crash Data Recovery…
It can recover up to 1000 file types available on your computer.

2,965,271 people have downloaded it
Recoverit (IS) can recover data from all kinds of storage devices that supports file system FAT32, FAT16, NTFS and exFAT. However, in case you have lost files do not try to repair it on your own or write more data on that device. Once the device is overwritten or damaged it might lead to an unrecoverable situation certain times.
Let us guide you step by step on how you can recover photos on Windows 10.
Step 1. Select the recovery mode on the main screen
As you are looking to recover your lost photos, select Deleted Files Recovery on the main screen of Recoverit (IS).
Step 2. Select the drive you want to scan for lost files
There would be a list of all the drives on your computer, select the drive and click Start to initiate the scan.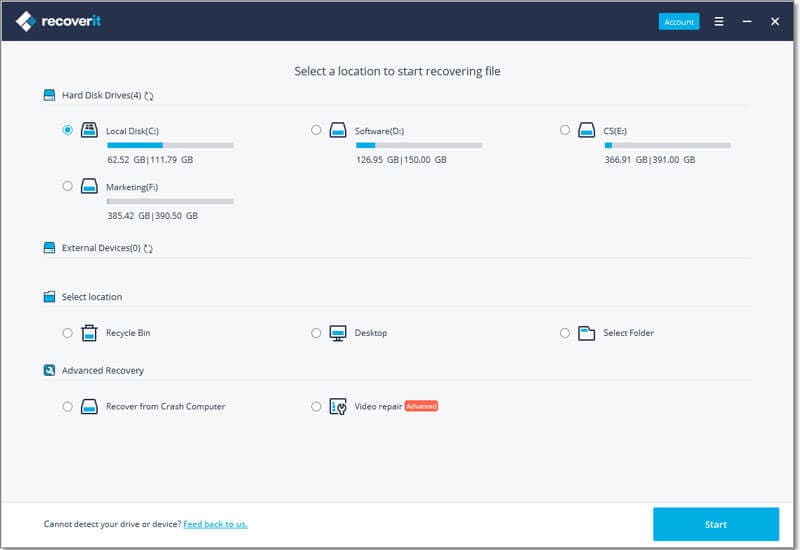 Step 3. Scanning results on your screen
Now, the program will be scanning your drive for all the lost files on it. The scan is powerful and less time consuming. It will show the results within few moments with all the categories on your screen.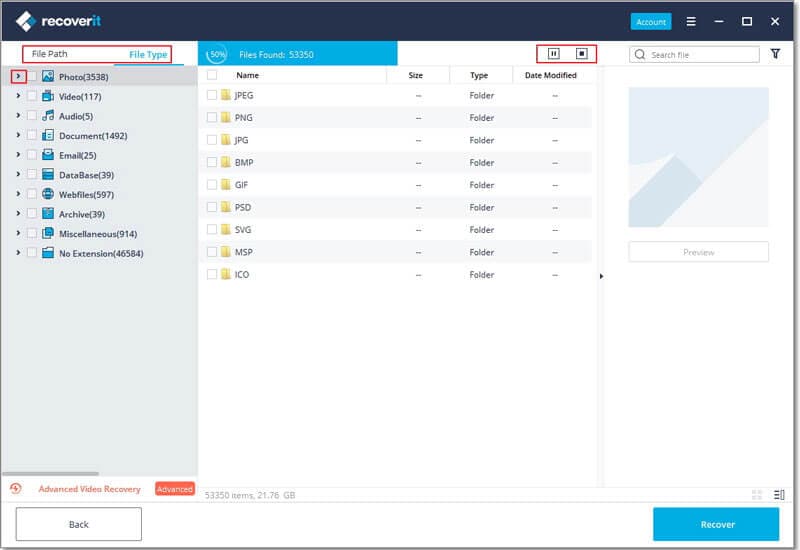 Step 4. Preview your photos for recovery
Now, you have got all your data in different categories, locate the gallery or photos folder and select all the photos you were looking for. After selecting the photos, click on Recover to restore the photos back on a safe drive of your computer.
However, if still you can't see the photos you were looking for then you should try the All-Around Recovery that would dig deep on your drive and extract the files you are looking for.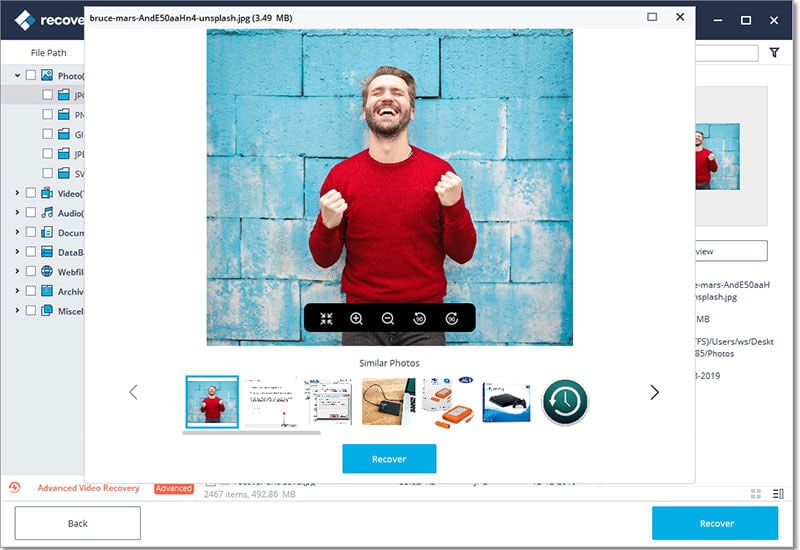 Part 3. System image backup Windows 10
System image backup is defined as storing the entire copy of your computer data on a single drive or external drive. It requires copying of every single data file to a specific drive on your computer of external.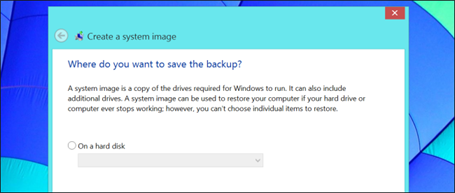 This image comes in use when your computer is crashed or there is some technical glitch on your system and you have lost your data. It's like giving new shape to your computer after an accident. You can simply upload the same files that were there earlier.
How to Fix 'Windows Can't Find a System Image on This Computer' Error?
You are using the system image created by backup but Windows can't find the system image?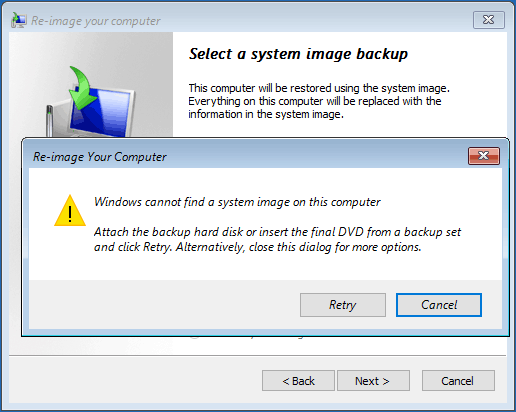 Let us take you through few general steps to solve this query. There are certain things that you can avoid during your backup & restore process.
Always rename the system image folder correctly as "WindowsImageBackup".


The "WindowsImageBackup" folder should be in the Root Directory of your drive. For example- put WindowsImageBackup name in the root directory not in sub-folders. (F:/WindowsImageBackup)


The sub-folder name should be the same as it was during the creation of system restore. If you change it then the recovery will fail with an error message.


Make sure you haven't added any folders in the "WindowsImageBackup" folder. One empty folder can delay the process of restoring files.


At time, save only one system image on a USB drive. If you would save multiple system image on your USB drive, then Windows system recovery will not find the images chronologically and hence it would not proceed for recovery.
Part 4. Tips on photos backup
Always backup the files to a specific drive to avoid any mismatch of information.
Always invest on a long term backup plan, it might cost you but it serves better.
You must clone your hard drives.
Create an image of your hard drive data.
Use the default Windows backup system.
Use a NAS (Network Attached Storage) system for your specific drives.
Conclusion-
After a great reading, you have now got information that is worth. But still a thanks giving is remaining on your end. You can help others who are willing to recover their photos on Windows 10 but clueless about it.
As you can see, we have left no stone unturned in your service. The best solution and tips are there in this guide and you can utilize it for your benefit.
You can share Recoverit (IS) with your friends and family to make their day happy again.