In case you are not living in the 80s, you must already know about JPEG photo formats. Usually, we store photos in JPEG format in our devices, and due to being the most common format the JPEG files are also most likely to get deleted accidentally. There is only one way to get your lost JPEG photos back and that is JPEG photo recovery. Before we move on to that, let us have a look at the different types of photo formats.
Part 1. Know About the Various Photo Formats
There are many formats out there in which we either capture, store, edit or transfer our photos. One of the very commonly used is the JPEG format. JPEG formats are mainly used to store or transfer the images in high quality in the most compatible form.
Other than JPEG, we have PNG, Raw and a few other formats. The PNG format has proved to be best in editing, it is easy to edit the photos in PNG format. Raw format is one of the most recent and premium formats that basically comes integrated with many modern mobile phones, it allows you to take high-quality raw images through the mobile.
Part 2. Ways by Which You May Accidentally Delete Your Photos
Losing the photo is no rare, and the only cure may be doing the jpeg photo recovery to get them back. How you may lose your photos?
Accidental deletes: You might have accidentally clicked the delete button.


Virus: Your storage may have got corrupted by the viruses.


During transfer loss: It is very common to lose photos while transferring them between the devices.
You may lose your photos due to any of the above-mentioned reason, but the only way you will be left with is to use Jpeg recovery software to recover corrupted or deleted jpeg files.
Part 3. Recoverit (IS) - The Software You Should Go For
Ok, so we are not saying it out of nowhere, there is the reason for it being best jpeg photo recovery software, and the reason is the many useful features it got.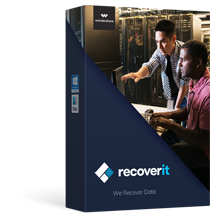 Have a Look at the Feature:
The rate of Recoverit (IS) for JPEG image recovery is 98%, and that is too high compared to any other software.
Not only JPEG but it can also recover other photo formats.
It gives you an option to overview the images before recovery so that you can choose what you wish to recover.
Its deep scanning feature leaves nothing behind.

2,965,271 people have downloaded it
Part 4. Follow These Steps to Recover Your Lost JPEG Photos
Step 1 Download, Install & Connect
Download the programme from the official website by clicking on the "Download for Windows" button. Install it and launch it. Connect the storage card or device form which you wish to recover lost JPEG photos.
Step 2 Select the recovery modes
You will see many recovery modes like Deleted data recovery, external device recovery, recycle been recovery etc. once you launch the programme. Choose the mode via which you want to do the JPEG recovery.
Step 3 Choose the partition or the Storage device
From all the listed storage cards and drives, choose the one from which you wish to do the recovery. The programme will scan and find all the possible photos you might have lost.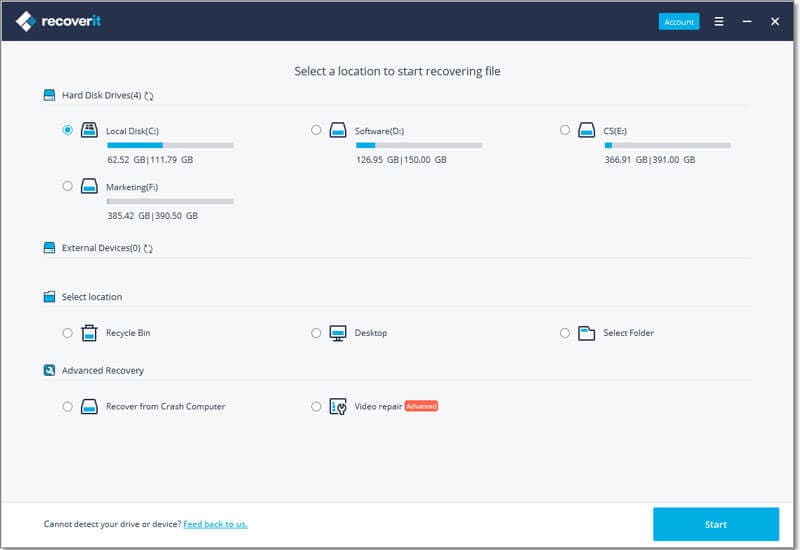 Step 4 Do the recovery
At the end, you will see a preview of all the data you lost including the photos. Select the photos or JPEG files you want to recover and click Recover. That's it, Congratulations!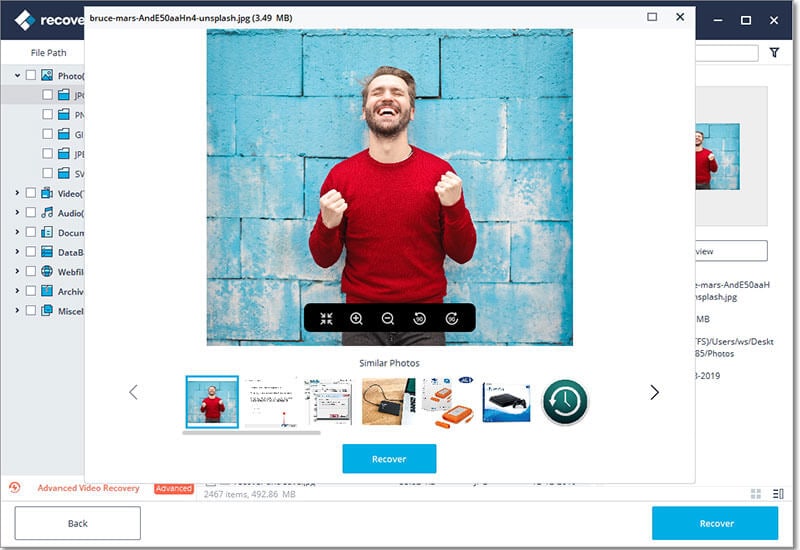 Part 5. How to Not Lose Your Photos Again
There are a few things that you can take care of to not lose your photos again and again.
Keep a backup. It's simple, keep a copy of your photos in some other device or storage card, in case you will lose one you will still have them.


Be careful while transferring the photos from one device to another, use a trusted cable or secure medium.


Do not connect your phone or PC with an unsecured internet connection, your data might be at a risk due to viruses.
The process to recover your lost JPEG files is no different, just the thing is that the JPEG format is the most common photo format and software needs to be reliable and trustable to get them all back. You can easily recover deleted JPEG files by following all these steps.