Frozen videos are quite a common issue when it comes to watching videos on your phone or desktop. These issues being common are thus, not strenuous to solve.
Over the question of how to fix a frozen video, there are hundreds of revamps that can be practiced for successfully solving this problem within minutes. This article particularly ponders upon the issue that is related to frozen videos, followed by their detailed remedies that would guide you in deciding the most appropriate way for your device.
Introduction
While focusing on the reasons that set the basis for freezing of various videos, there are quite potential risks that can be associated with the question of frozen videos.
Out of many reasons, the major problems relating to the device are targeted as follows:
Outdated Drivers: The basic reason for frozen videos can be outdated audio and video drivers that could lead to many other issues relating to audio and videos.
Hardware Faults: Software issues might not be the only potential reason for problematic videos. There can be several hardware faults, such as issues within the RAM, Graphics Card, or Hard Disk of the desktop.
Inadequate Resolutions: Videos can freeze over simple video resolution issues such as your screen having inappropriate settings that do not support the video.
Damaged Files: Apart from device errors, the files that are being played can also be corrupt, leading them to freeze.
Part 1: A 3-Step Formula to Fix Frozen Video
(No Training Required)
There are hundreds of remedies available in the market for fixing the basic problem of frozen videos. Among the many reasons for frozen videos, corrupt files can be one significant rationale for this doing.
Along with built-in solutions and techniques available for fixing the issue, different third-party platforms have emerged out of the blue with impeccable solutions to frozen videos.
Recoverit is one such third-party platform seeking to provide state-of-the-art solutions to its users with numerous solutions available for certain scenarios.
There are many reasons that make Recoverit the best recovery software in town. Considering the major features offered at Recoverit, you can definitely adapt this platform for fixing your video files. These characteristics are segregated as follows: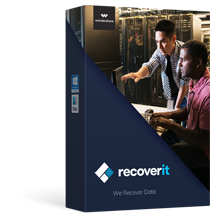 Providing State-of-the-art Solutions in Recovering and Repairing Frozen Video Files
All kinds of problems related to corrupt videos can be solved using Recoverit.
This platform provides one-click repair options with Quick and Advanced Repair.
It allows you to repair such video files that have been corrupted by malware or faulty applications.
You can preview the repaired videos first and then save them in the desired location.
This platform provides a complete set of video repairing options for all kinds of video formats shot on various devices.

2,965,271 people have downloaded it
For referring to the fact of how to fix frozen videos using Recoverit, you need to follow these simple steps to repair any video without breaking a sweat.
Step 1 Load Corrupt Videos
Initially, you need to install and run the software on your desktop. Following this, you can drag and drop the corrupted videos onto the platform or add them manually from the "Add" button.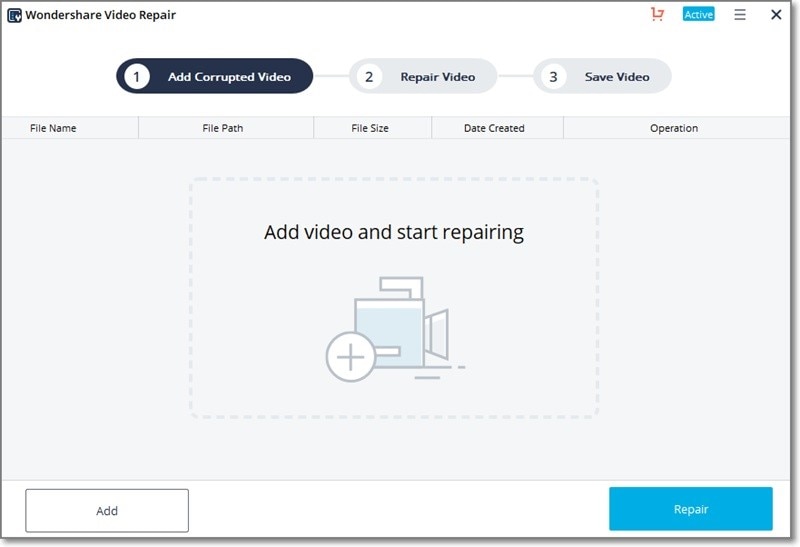 Step 2 Quick Repair
After uploading the corrupted videos, you can observe their details on the screen. Tap on the "Repair" button to initiate the automatic quick repair procedure.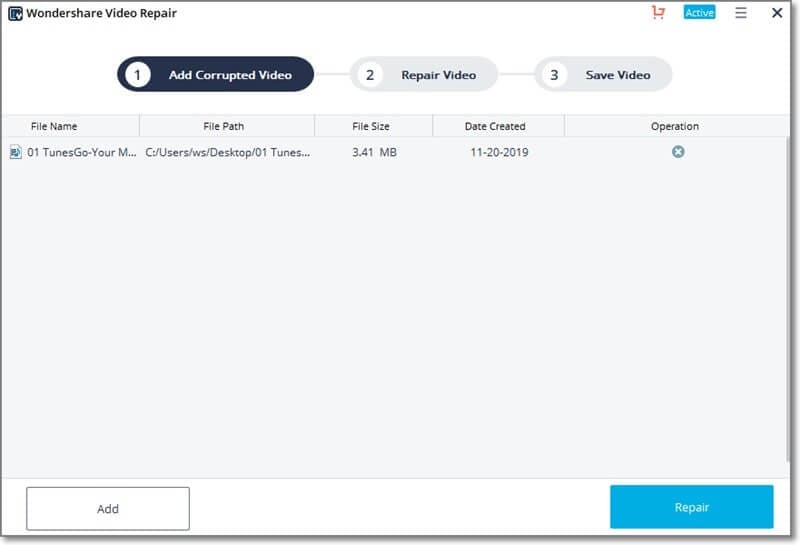 Step 3 Advanced Repair (Optional)
If the quick repair is unsuccessful or you are not satisfied with the results, you can always approach the "Advanced Repair" option. Following this, you need to upload a reference video to start the process.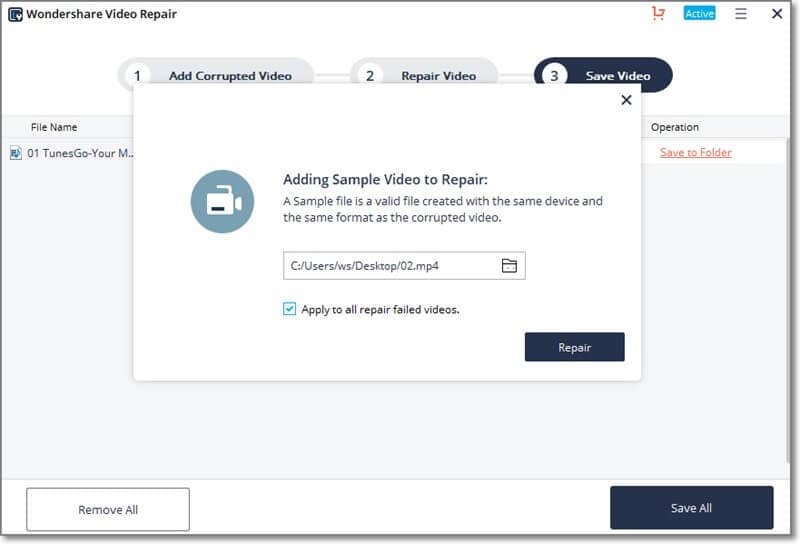 Step 4 Preview and Save
Preview the results and then save them accordingly into the local directory of your choice.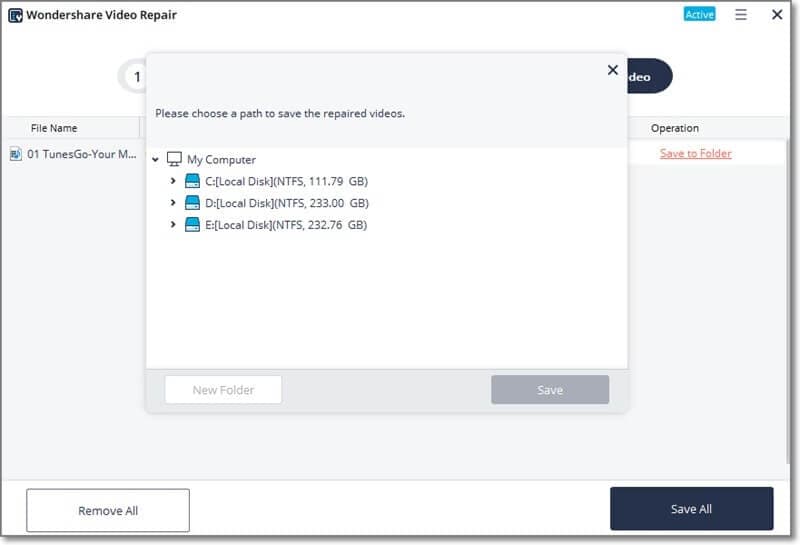 Part 2: Common Reasons' Results in Frozen Videos
While focusing on the remedy towards the question of how to fix frozen videos, it is important to impart the spotlight over the common reasons that become the groundbreaker for the videos to freeze or stop.
Using software tools might be the most optimized solution to this problem; however, you should always have the basic knowledge of the reasons behind it. The following points explain the major reasons that are responsible for frozen videos.
Bad Frames: Media players usually provide prompt warnings or errors over videos having bad frames for them to play.
Codecs: Your desktop might have incorrect and inappropriate codecs that would hinder the video in the running properly.
Conversion Issues: While converting videos, any discrepancy would have made the improper conversion leading to the video file getting corrupt.
Unannounced Shutdowns: If you shut down your computer without closing applications, this usually affects your files.
Part 3: Free Online Ways to Fix a Frozen Video
This part, I'm going to recommend 2 different free online video fixer to help fix frozen videos.
1. DivFix++
The first online video fixer that you can come across is DivFix++ that is known for its impeccable results in repairing videos.
Using DivFix++ for correcting videos is a very effortless procedure that can be understood from the step-by-step guide stated as follows.
You can repair files with simple drag and drop and single clicks. Add files from the local directory using the "Add Files" option.
The platform allows you to add multiple .AVI files under the option of "multiple .AVI files".
Select "Strip Index" for exempting the index section followed by the "Fix" button to initiate repair.
The bad parts of the videos can be removed with the option of "Check out Bad Parts."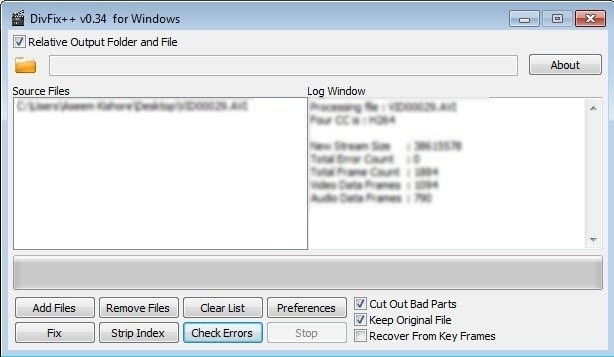 This software, though it provides a very exemplary environment for repairing videos, lack a few approaches. Firstly, DivFix++ covers .AVI files in entirety. Along with this, it is operable on OS as far as Windows 7, making it a very outdated software to use in the latest iOS.
2. Digital Video Repair
Digital Video Repair is another simple and straightforward software that is used to convert faulty .AVI files to repaired versions.
For settling up with an easy guide on managing a corrupt frozen video on this software, you can read the following steps.
Add a corrupt video file from "Input File" and check the faults with the "Check Errors" option.
The faults can be observed in the "File Status" section from where you can decide to repair the file.
Select "Repair" to start the repair. Save the video upon discretion.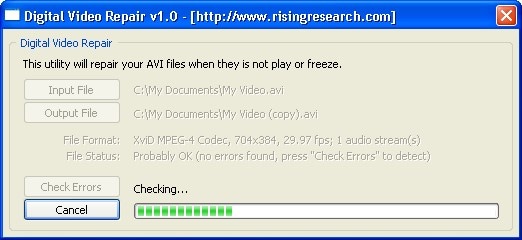 Similar to DivFix++, this platform only resolute .AVI files and is only compatible with OS's up to Windows 8.
Part 4: The More Complicated Way to Stop Videos from Freezing
While discussing straight mechanisms for solving the question of how to fix frozen videos, this article puts light on another method that is considered complicated as compared to the aforementioned solutions.
For this, you need to have VLC Media Player, an open-source video player serving the purpose of amending files.
Step 1 Open its "Preferences" from the "Tools" section.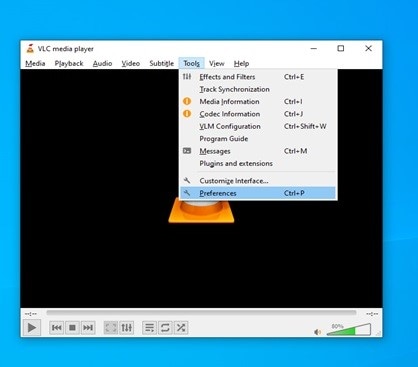 Step 2Initially, for showing all settings, check "All." Open the "Inputs/Codecs" section for opening cache values.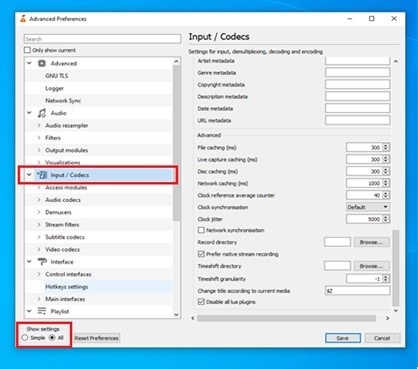 Step 3 Amend the cache values of File Caching, Disc Caching, and Network Caching to 1000 ms.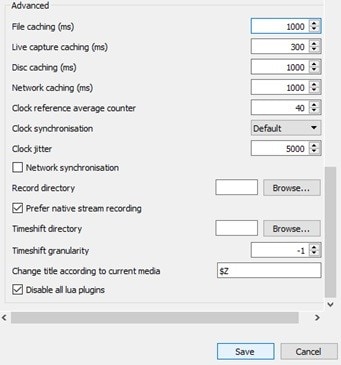 Step 4Change the option of "Skip the loop filter for decoding" from None to All. Ensure that "Hardware Decoding" is disabled.

Step 5Change the settings from "All" to "Simple" from the bottom left. Open the Video section and alter the "Output" settings from Automatic to DirectX.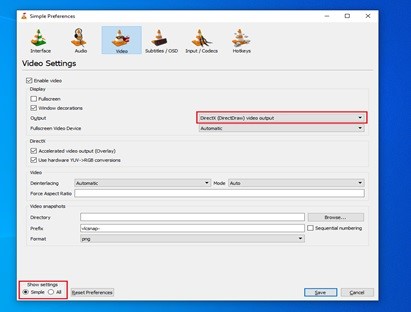 Conclusion
This article has presented users with many definitive solutions to the issue of frozen videos. Among the list of remedies, using third-party tools is considered as the easiest way for scaffolding out of the issue. Out of these tools, Recoverit has presented a potential with its features and variety. You should definitely consider trying our software, following all the solutions mentioned.