Gone are the days when we couldn't find the right data recovery tools to restore our lost, deleted, or inaccessible files. In the last few years, the data recovery industry has seen a tremendous growth. Now, users can readily pick a free data recovery software of their choice and run on their preferred platform like Windows or Mac.
While there are tons of free recovery software to pick from, not all of them might meet your requirements. For your convenience, we have handpicked the ten best free recovery software that you should certainly consider trying.
Part 1: Top 10 Free Data Recovery Software
There are all kinds of things like security, success rate, ease of use, etc. that one should consider while picking a free recovery software. Don't worry – we have considered all these parameters in mind and have picked the 10 best of the best recovery tools here. While some of them are entirely free, others only offer a free trial or basic version.
Top 5 Completely Free Data Recovery Software
To start with, let's have a look at some of the completely free data recovery tools that are known for their quality results and positive feedback. You won't have to spend a single dime using these 100% free file recovery software.
1. Recuva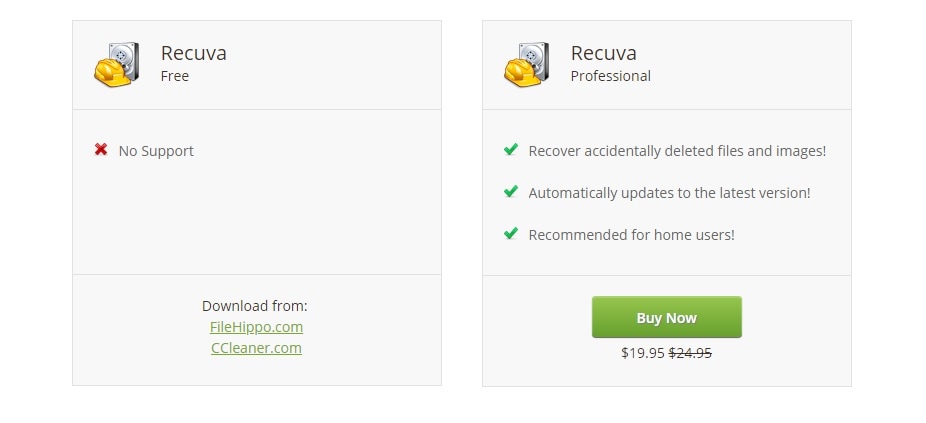 Recuva by CCleaner is one of the most popular free recovery tools for Windows out there. It provides an advanced file recovery algorithm that can get back our lost data from the system's drive or any other external source. The undelete freeware is particularly useful to recover media files like photos and videos.
This is a freely available data recovery tool for Windows, known for its high recovery rate.
It can recover your photos, videos, documents, and almost every other kind of data.
Can perform data recovery on system's internal partition or any other external device like USB drives.
The application can also recover data from a corrupted or damaged disk as well.
Pros:
Easy to use
Let users preview the data before restoring it
Displays the health of the recovered files
Cons:
Can't recover all the lost content from a source
No automatic updates
Supports: Windows XP, Vista, 7, 8, and 10
---
2. PhotoRec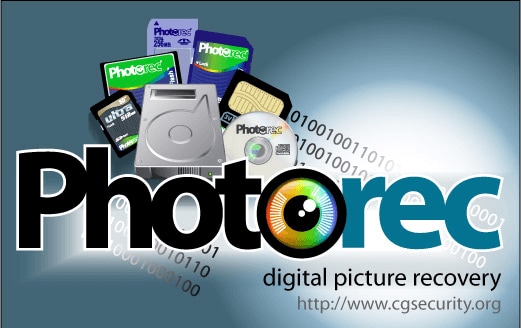 PhotoRec is another free file recovery software that is distributed under the General Public License. This means, you can use this free data recovery tool as per your requirements without paying anything. While the tool is not that user-friendly, it does have extensive compatibility with every leading file system and OS.
It features a command line user interface and can scan almost every major source for data loss.
The tool is mostly used to recover the lost and deleted photos and other media files of different formats.
It supports every popular file system like FAT32, exFAT, NTFS, HFS+, and so on.
Users first need to create a bootable media and use it to boot the crashed system and run media recovery on it.
Pros:
Extensive compatibility
Can create bootable media to perform data recovery on a crashed system
Cons:
Difficult to use
Does not support compressed files and email recovery
Supports: Windows, macOS, Linux, Sun Solaris, and DOS
---
3. Recover My Files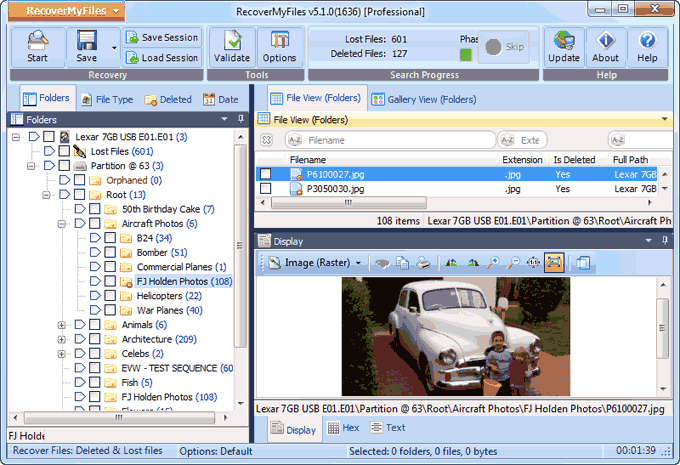 If you are looking for a lightweight and free file recovery software for your Windows PC, then this would be an ideal pick. You can just visit its official website to do the data recovery free download and get things started. The tool is quite easy to use and will certainly come handy to you.
The application can recover your deleted data under all kinds of scenarios.
It can even recover data deleted by Shift + Del as well as a formatted drive.
Apart from a system's internal drive, it can recover data on external devices as well.
Users can first preview the extracted content and select the data they wish to save.
Pros:
Freely available
Raw hard drive recovery support
Cons:
Low recovery rate
Haven't been updated in a while
Supports: Windows XP and later versions
---
4. Wise Data Cleaner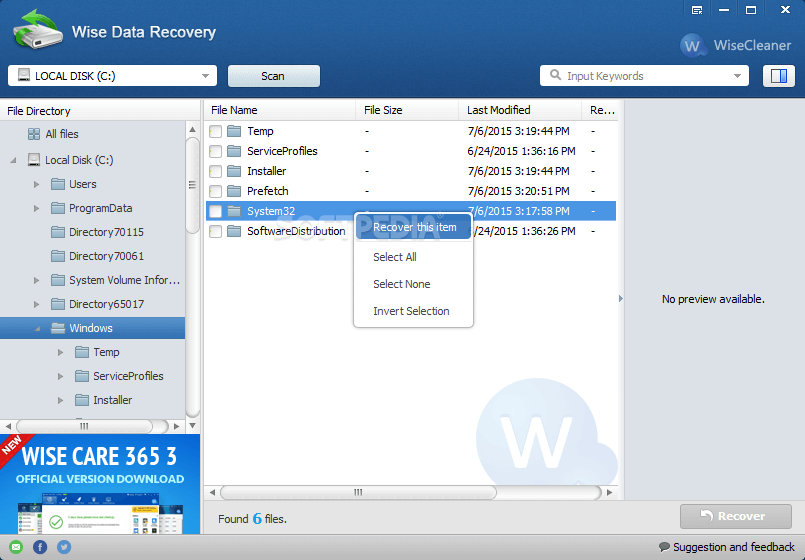 Wise Data Cleaner is a highly professional and free recovery software that runs on both 32 as well as 64 bit Windows systems. From an accidental deletion of data to a corrupt storage, it can recover your lost data under all scenarios.
The tool is easy to use and supports data recovery under every possible situation.
It can help you get back your photos, videos, audios, documents, etc.
The interface will let you know the health of the recovered content, letting you select the files that you can save successfully.
It even provides a portable version to perform free file recovery on the go even when the system is not responding.
Pros:
Easy to use with effective results
Available in multiple languages
Cons:
Does not work for Mac or any other OS apart from Windows
Supports: Windows XP, Vista, 7, 8, and 10
---
5. Undelete 360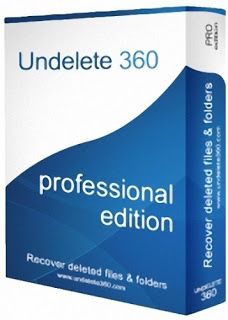 This is a free undelete recovery tool that can extract all the accidentally deleted files from your system. Although the tool is not as powerful as other free data recovery software in the list, it will yield fast and satisfactory results for sure.
The freeware is extremely lightweight and can perform fast data recovery on the selected source.
Apart from your system's hard drive, it can also recover data from USB drives and digital cameras.
The interface will provide a preview of the photos it was able to extract.
It can even recover files erased via command line or Shift + Delete
Pros:
Freely available
Easy to use
Cons:
Only available for Windows
Low success rate
Supports: Windows XP and newer versions
Editor's Pick: Recuva
From the above-listed free recovery software, Recuva by CCleaner would be an ideal choice. It is easy to use and has a high data recovery rate. Also, it supports every major file system and external device. Since the tool is only available for Windows, Mac users should consider an alternative instead.
---
Top 5 Data Recovery Software Free Download Full Version
Although the free file recovery software options are good, sometimes users wish to experience even better services. Here are some of these more advanced data recovery tools that provide a free basic version (with an option to upgrade to a premium one).
1. Recoverit Data Recovery
It doesn't matter if you are a Mac or a Windows user, Recoverit Data Recovery would be the best free data recovery software for you. It is known for its high data recovery rate and has recently released a new update for the tool.
It features an intuitive interface and will let you recover all kinds of data from every possible source. No matter what caused the loss of data on your system, you would be able to get it back using this recovery tool.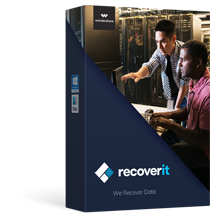 A Life Saver to Solve Your Data Loss Problems!
The latest update of Recoverit Data Recovery will let you get back your lost or inaccessible data with a single click.
It supports the recovery on external devices as well like USB drives, SD cards, MP3 players, digital cameras, camcorders, and so on.
It supports the recovery of more than a thousand different extensions and types of data, includes all kinds of raw and inaccessible files.
Preview the data on its interface first and later restore it to the location of their choice.
The basic version of the tool is available for free and will let you recover data with certain restrictions. To enjoy its unlimited features, you can upgrade to its Pro or Ultimate version.
With the Ultimate version, you can even create a bootable media to perform data recovery on a crashed system.

3,165,867 people have downloaded it
Pros:
Extremely easy to use with an intuitive interface
One of the highest data recovery rates in the industry
Compatible with NTFS, exFAT, HFS+, FAT32, and every other leading file system
Cons:
Only runs on Windows and Mac versions (not Linux)
Supports: Windows and Mac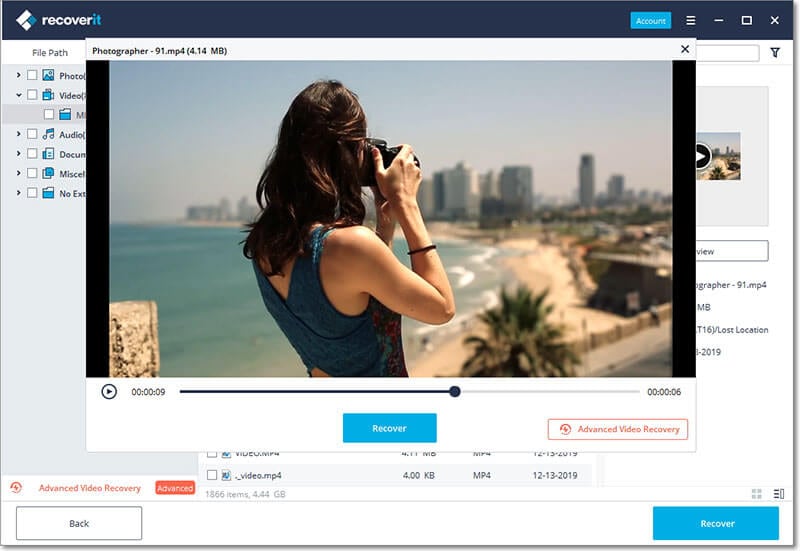 ---
2. Disk Drill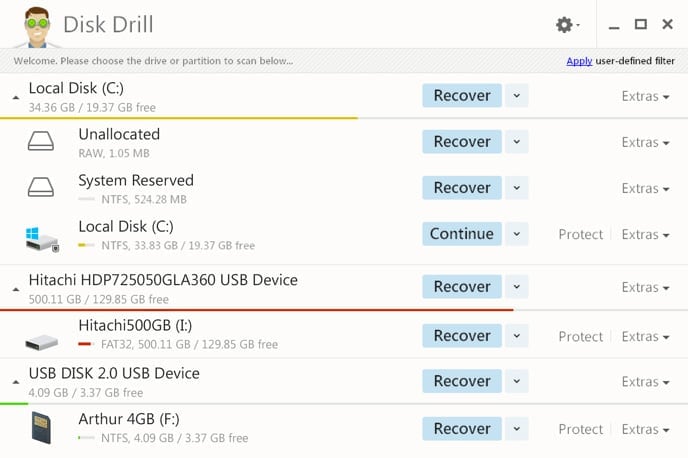 Disk Drill also provides a smart and effective solution to recover your lost data on a Mac or Windows system. With the free version of the tool, you can recover up to 500 MB of data. Though, if you have surpassed this limit, then consider buying its premium subscription instead.
Disk Drill can recover all kinds of accidentally deleted data and even lost or inaccessible content on a corrupt storage.
You can perform data recovery on an external hard disk, SD card, USB drive, and other sources too.
There is an additional "deep scan" mode that might take more time, but would also yield exceptional results.
Supports every popular data type like photos, videos, documents, etc. as well as file systems like HFS+, exFAT, or NTFS.
Pros:
Easy to use with no prior data recovery knowledge needed
High recovery rate
Cons:
Limited features offered by the free version
Supports: Windows and Mac
---
3. Easeus Data Recovery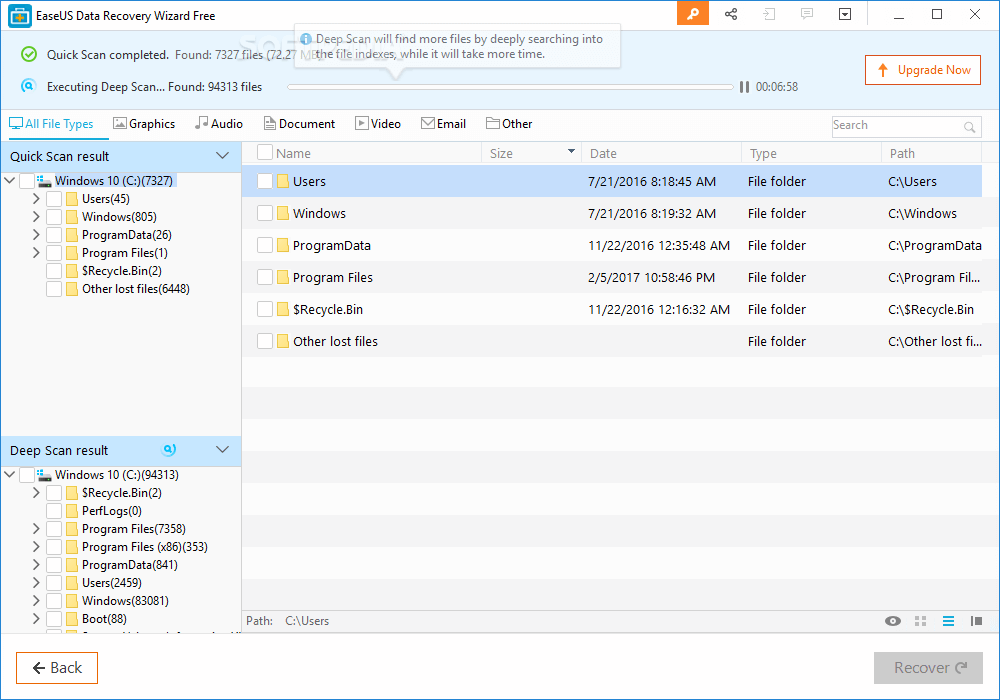 The free any data recovery tool by Easeus is another reliable solution that you can consider trying. It features an intuitive interface and let you select the location you wish to scan. You can scan the internal partition of the disk or a connected source for the loss/inaccessibility of data.
The data recovery free version lets us extract up to 500 MB of content. To enjoy its unlimited features, users need to buy a premium subscription.
It supports Recycle Bin deletion, formatted drive recovery, accidental data deletion, and numerous other scenarios.
Two scanning modes (quick and deep) and supported by the tool. Users can pick the recovery mode of their choice.
It lets us preview the recovered photos and videos before saving them.
Pros:
Easy to use
Satisfactory results
Cons:
Only 500 MB limit for the free version
Supports: Mac and Windows
---
4. MiniTool Power Data Recovery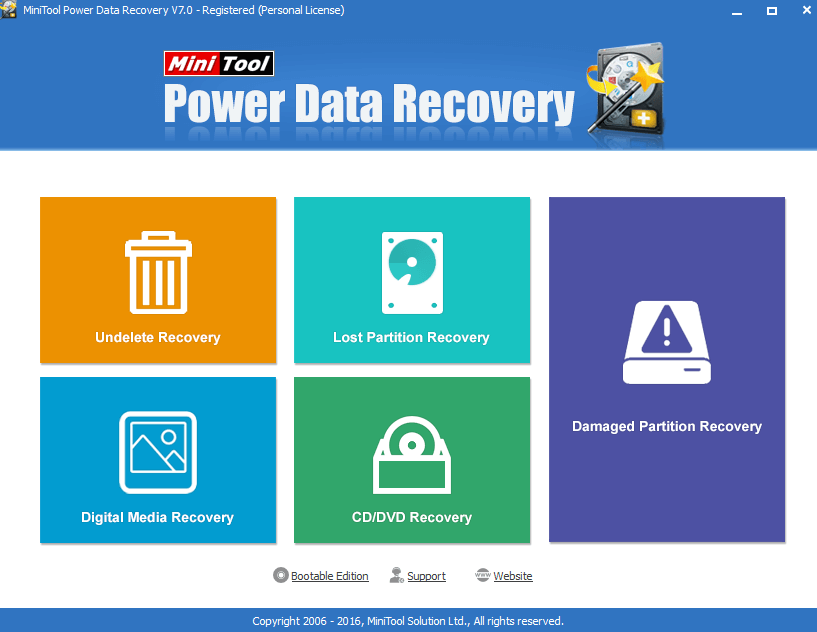 The Power Data Recovery application by MiniTool is recently out with an upgraded version, equipped with tons of features. After fulfilling certain conditions, you can recover up to 1 GB of data for free. Later on, users can upgrade their subscription after paying a certain amount.
The tool provides an easy 3-step click-through process to recover data of different types.
Anyone can use this free file recovery software on Mac or Windows without prior technical experience.
It supports every major kind of file format and lets us preview the extracted results as well.
With the premium version of the tool, you can even perform data recovery on a crashed system.
Pros:
1 GB of data limit for the free version
Also supports recovery on external storage units
Cons:
Low data recovery success rate
Supports: Mac and Windows
---
5. PC Inspector File Recovery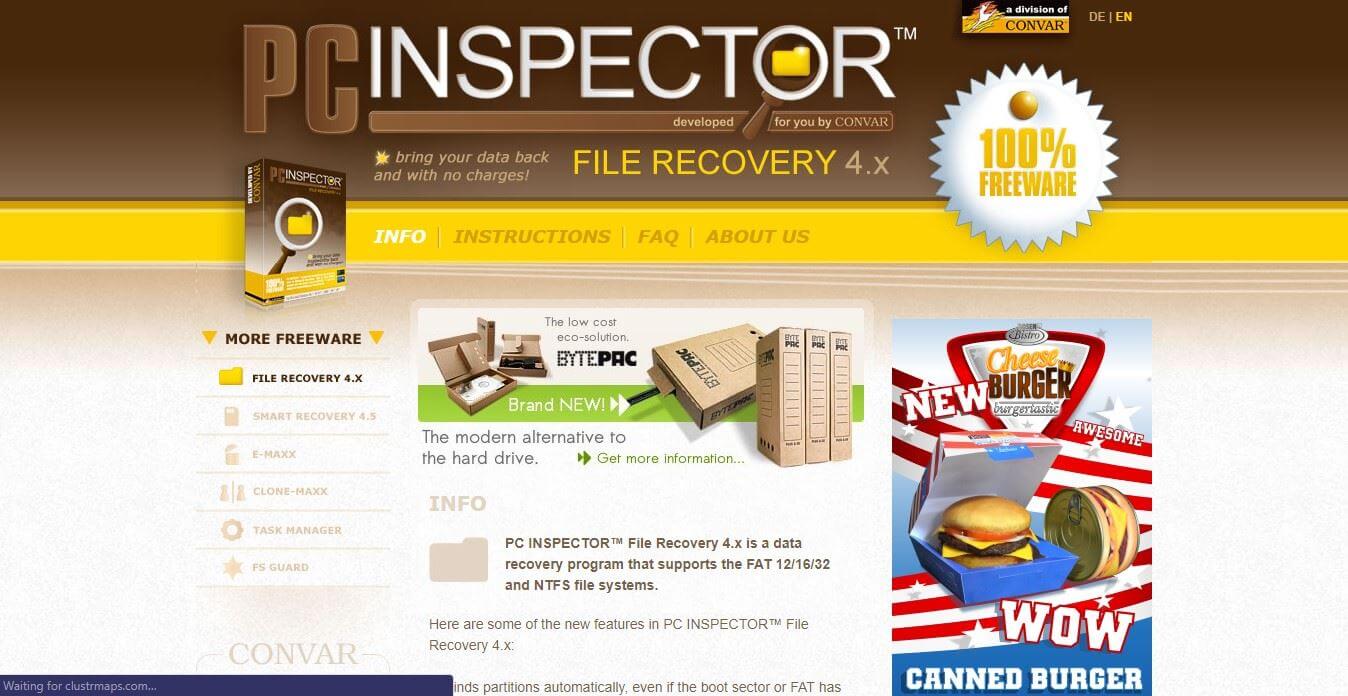 This free data recovery software might be the last spot on our list, but it is certainly worth giving a try. One of the best things about PC Inspector File Recovery is that it is a freeware, which will not cost you a single penny to perform data recovery.
It supports data recovery on leading Windows computers, including file systems like FAT16, FAT32, and NTFS.
It will automatically find the corrupted partition and let you recover the lost or unavailable content.
Supports all the leading types and extensions of media files and documents
It is available for free and features an easy to navigate user interface.
Pros:
Freely available
Easy to use
Cons:
Does not support macOS or Linux
Supports: Windows XP or later versions
Editor's Pick: Recoverit Data Recoverit
If you are serious about data recovery, then you should go with a reliable and trusted solution like Recoverit Data Recovery. Not only does this free recovery tool have one of the highest success rates in the industry, but it is extremely simple to use as well.
Furthermore, this data recovery free solution supports every leading Windows and macOS version. The latest release of the tool has an intuitive interface and will certainly yield the expected results in less time.
Part 2: Recover Lost Data with the Best Free Undelete Software
As you can see, Recoverit Data Recovery is the best free data recovery software from the list that is even used by experts. If you also wish to recover your data using this sophisticated tool, then follow these basic steps:
Step 1
Install the data recovery software
Firstly, visit the official website of Recoverit and download this free data recovery software on your Mac or Windows PC. Run the installer by following a simple click-through process.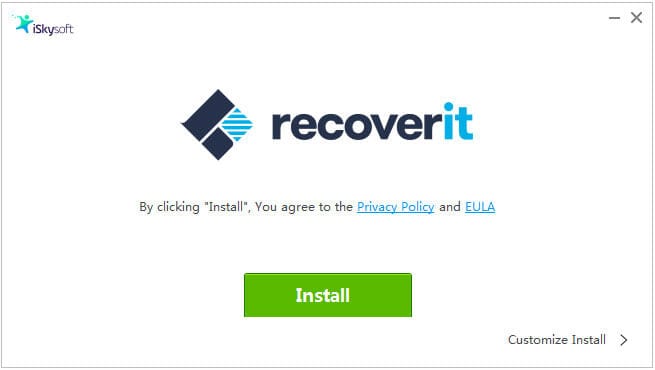 Step 2
Pick a source to scan
Whenever you suffer from any data loss on your system or an external source, launch the Recoverit application. From its home, you can select a disk, partition, connected external unit, or any other folder to scan. Click on the "Start" button once you have selected the location to scan.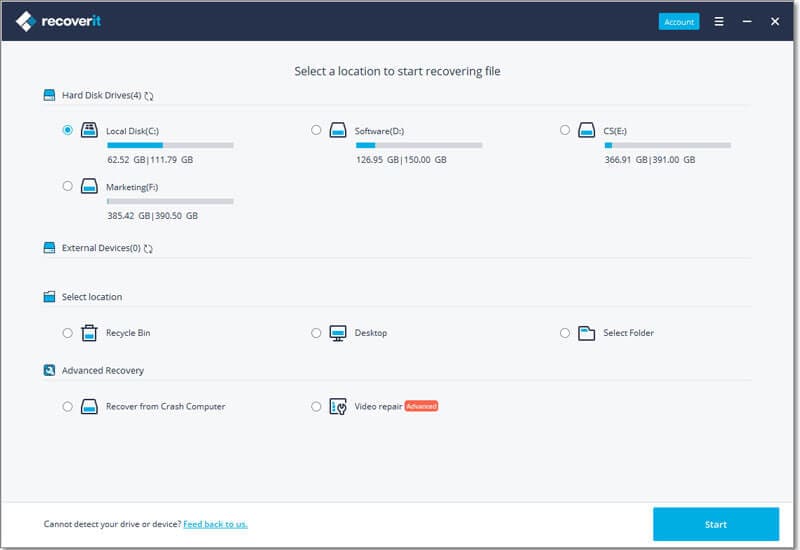 Step 3
Finish the scan
As the application would scan the location, you can simply wait for it to be finished successfully. If you want to get positive results in the end, then make sure you don't close the application in between.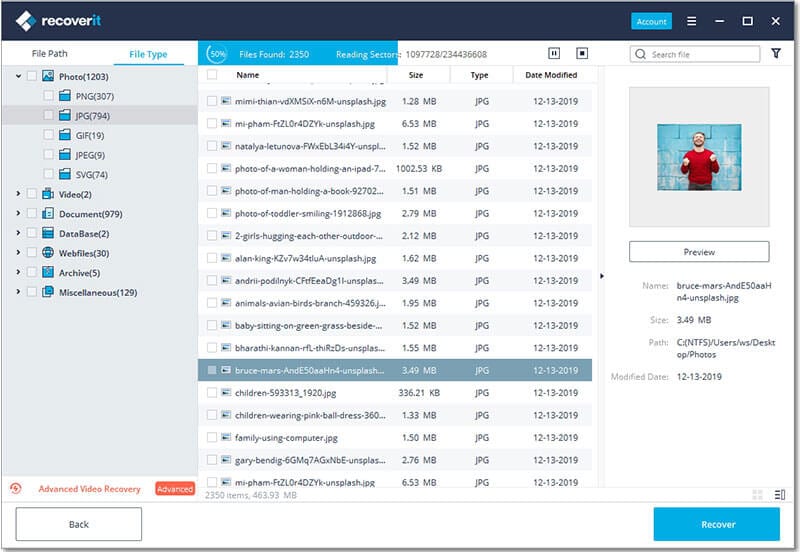 Step 4
Recover your data
That's it! After the scan is over, all the extracted data will be displayed under different sections. You can preview the extracted photos, videos, and documents on its native interface. Select the files of your choice and click on the "Recover" button. This will give you an option to save the selected data to a reliable location.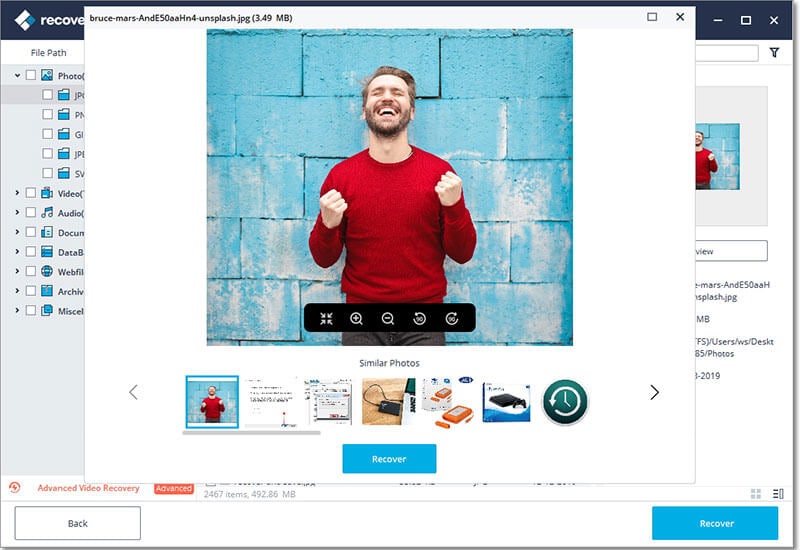 Conclusion
That brings us to the end of this extensive list of free data recovery software of 2020 that no one should miss. Now when you know the pros and cons of the leading free recovery software for Mac and Windows, you can certainly pick the preferred option.
Though, our pick would be Recoverit due to the high-end features that it offers. The basic version of the data recovery application is available for free and will let you get back all kinds of lost content without any unwanted hassle.