"Partition accidentally deleted, corrupted or lost? Don't worry. We have it all covered for you!"
- a question from Quora
Introduction
Is it safe to assume that you all know what a partition is? For those of you who don't, the storage devices get partitioned before storing data in them. These partitions are created while installing Windows on your PC under Disk management. If you ever encounter a problem wherein your partition is lost and all its data gone, you will need a free partition recovery mechanism to retrieve all the lost data. Corrupted or deleted partitions in hard drives leave space in your storage device by wiping out all the essential files. It isn't a pleasant situation to be stuck in. But what if I tell you that there is a fix? Yes, you can use a free partition recovery tool to get back all your data and recover your partitions quickly. Interesting, right? Keep reading to find out more.
Corruption and deletion of partitions are ironical because these are created to keep your data safe and prevent it from getting mixed up. However, sometimes, data loss is unavoidable. In this article, you will learn how to make lost partition recovery possible; and to do so, we will discuss the following:
Part 1. Why You Need Partition Recovery
In certain circumstances, partitions may get lost, deleted, or corrupted. All these situations invariably result in loss of data. You will not be able to see your partition or its contents on your drive anymore. The main reasons for a missing/deleted/corrupted/lost partition on a Windows PC are:
Corruption of Partition Table: These tables display the number and size of each partition. If they get corrupted due to an infected file, the entire device suffers.
Formatted Drive Accidentally: This is a result of a human error. If you accidentally format your Drive, all its data and partitions will be lost.
Power Loss: If you experience power failure while accessing a partition, again and again, your system might malfunction; corrupt your drive and its partitions.
Bad Sectors: If the sectors on the storage device get corrupted physically, meaning they cannot be read or written as standard, the entire storage device dies down.
Hard Drive Partitions Resized: This again is a result of human involvement. If you try to resize, delete, or create more partitions than your device can support, existing partitions can get deleted.
OS Crash due to Virus Attack: Malware can seriously harm your system and its storage devices. Certain viruses are created to destroy hard drives and their partitions permanently.
Have these reasons got you worried? Well, don't be because as promised, we will now talk about a free partition recovery tool which will enable lost partition recovery free.
Part 2. The Best Free Partition Recovery for Windows
It's now time to introduce Recoverit (IS), the best free partition recovery for Windows. It is a life saver when it comes to data loss problems. We recommend it as the most reliable free raw partition recovery solution to locate and retrieve all the lost partitions and the files stored in them. Recoverit (IS) is a partition recovery freeware that recovers everything you need from your PC and external storage drives. It's an all-in-one data recovery toolkit supported by Windows 10/8.1/8/7/Vista/XP and Mac Mojave and earlier versions. The highlights of this free partition recovery software are its advanced features: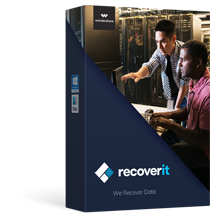 A Life Saver to Solve Your Data Loss Problems!
Deleted Files Recovery, recycle bin recovery, formatted disk recovery, external devices recovery, virus attack recovery, OS crash recovery, and exceptional All-around recovery.
It can recover over 1000 types of files, such as docs, graphics, videos, emails, audio, and others.
It can recover data from your Windows PC, Mac, SSD, Hard Drive, Camera, Laptop, Music Player, SD Card, Pen Drive, etc.
Recoverit (IS) software can recover a lost partition in just three simple and user-friendly steps.

3,165,867 people have downloaded it
Moving on, let's see how this partition recovery tool works!
Part 3. How to Recover the Deleted or Lost Partition for Free
Since its establishment, Recoverit (IS) has been the first choice for free partition recovery, for many users across the world. So, in this segment, let us learn to use it. As discussed earlier, this free partition recovery tool has a user-friendly interface and is self-explanatory. For your convenience, this partition recovery software is free to download.
The step-by-step user guide given below will be helpful while putting this free partition recovery software in action:
Step 1

Download, install and launch the software

In the first phase, download the free partition recovery software on your Windows PC. After successfully installing it, launch it to see its main interface.
Step 2

Choose your partition

Here, please select a "Lost Partition" to move on to the next step.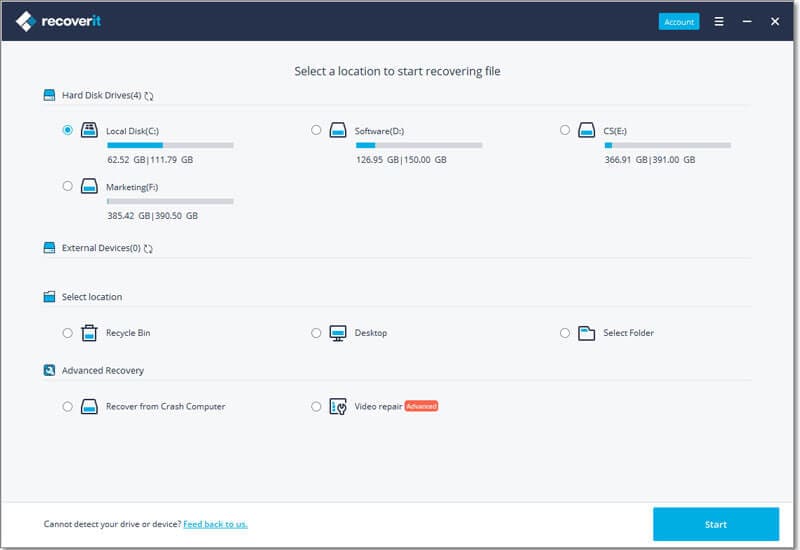 Step 3

Scan the location for lost files

Now the partition recovery freeware will start scanning the deleted/corrupted partition.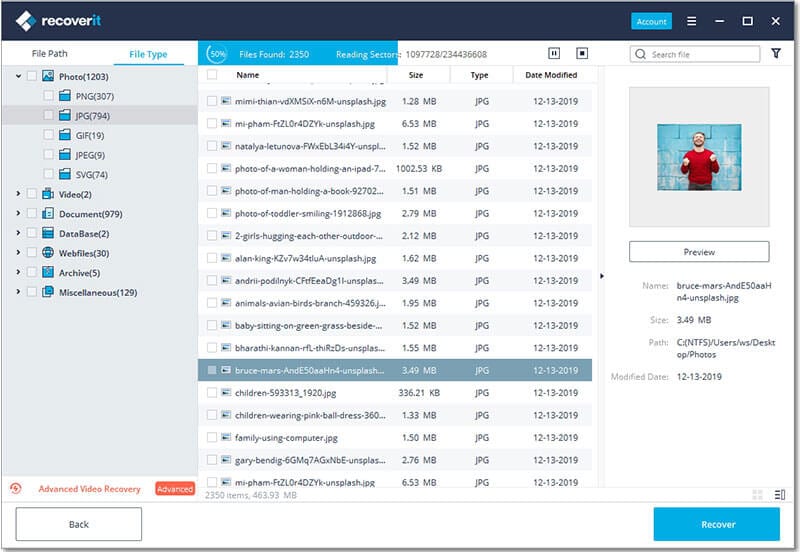 Step 3

Preview lost data and recover

As the scan is on, all your lost files will start appearing on the screen. You can preview their content, formats, and make sure everything is right. Then select the data you want and click "Recover."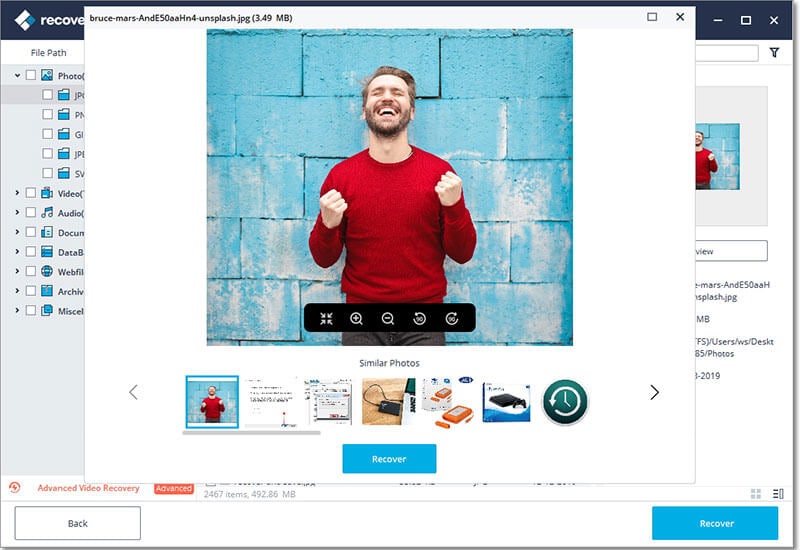 Voila! Simple and effective. If you are tempted to try, do it now!
Part 4. How to Protect the Partition from Being Corrupted and Data Getting Lost
This segment might be the most valuable part of this article to many readers. We will discuss some tips to avoid partition and data loss in the future:
Do not tamper with the Partition Table
Resizing, downsizing, and adjusting the partitions is wholly forbidden. Please do not try these activities. Let only an expert handle it for you.
Prevent Hard Drive formatting
Please be careful while using your storage device. Do not accidentally format it or delete all its data permanently.
Do not add items in a lost partition
If you see that files from one of your partitions are deleted/lost, do not try to add more data to that partition. Try the free partition recovery software discussed above.
Keep your Anti-Virus up-to-date
Always use a trustworthy Anti-Virus for your PC and keep checking it for updates. An outdated Anti-Virus can sometimes not prevent malware from entering your PC.
Do not use pirated Windows
Always download and install Windows and all its versions from its official source only!
Conclusion
If you are cautious, you will never face partition lost/corrupted issue. But if due to unforeseen reasons, such a problem arises, Recoverit (IS) has you and your data insured. The free partition recovery tool can work wonders, scan your lost data, and display it before you within seconds. You can trust this software to always keep it safe. It's used by many all over the world who vouch for its credibility, speed, and accuracy. You don't have to believe them; you can try it for yourself!