Images are like timestamps of a place, a time and a memory. We take pictures every day, and it can be about anything! With the popularity of Instagram, Twitter and Facebook, capturing the right click at the right moment is of critical importance.
But what if the image you click is lost from your device, either from accidental deletion or from device errors. Then an image recovery software is the best bet to get the file back. Yes, it is possible to recover deleted images with the right image recovery software. In this guide, we will go through the 5 most popular photo recovery softwares to see which one is worth your time!
Top 5 Free Image Recovery Software
We have shortlisted the following softwares after reviewing numerous image recovery softwares. Choosing the best one was definitely hard since every single one of them performed admirably. However, the list is made with many factors in mind ranging from the features that they have to the platforms they support. Let's review!
1. Recoverit (IS) Software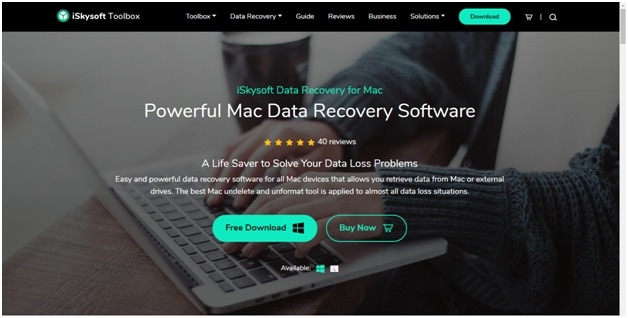 The iSkysoft Data recovery software can be used to recover any type of data, but we were interested in its image recovery features. The software certainly has one of the most intuitive and clean user interfaces when compared to the rest.
The software has a unique preview feature that will help you preview the files before recovering it. This is great when you want to recover only the pictures you want from a list of unnamed or renamed files.
The Recoverit (IS) Tool is feature-packed, to say the least. Let us go through some of the best features that secure it the number one spot on our list.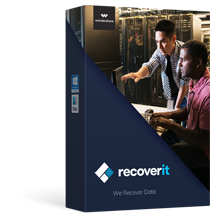 A Life Saver to Solve Your Data Loss Problems!
iOS and Windows Support: iSkysoft supports the two most famous OSes in the world.
Wide range of device support: You can recover images from phone, memory cards, external storage, etc.
Preview feature: As we discussed, the preview feature makes the recovery easier.
Deep Scan: A powerful secondary scan that recovers even the hardest files.
Reliable: The software is built to withstand the toughest of stress tests.

3,165,867 people have downloaded it
We had remarked how the iSkysoft is very easy to use. The same can be demonstrated by the user guide given below. You will understand how easy it is to use the software from the following illustration.
Step 1

Download and install Recoverit (IS)

You can find the latest version of the software on the official iSkysoft website. Download and install the latest version on to your computer.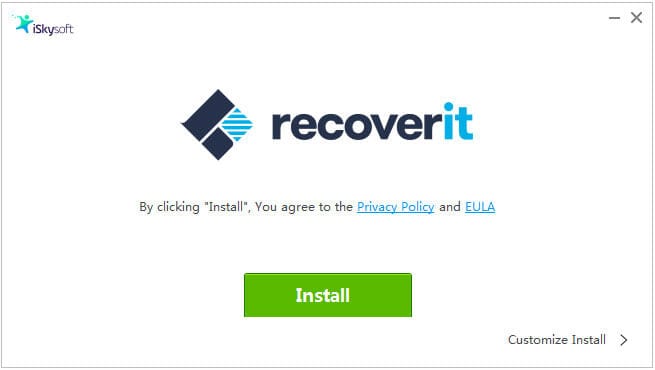 Step 2

Launch iSkysoft and select the drive to be scanned

When you open iSkysoft, you will be shown all the devices connected to the computer. Click on the storage drive you want to perform the scan.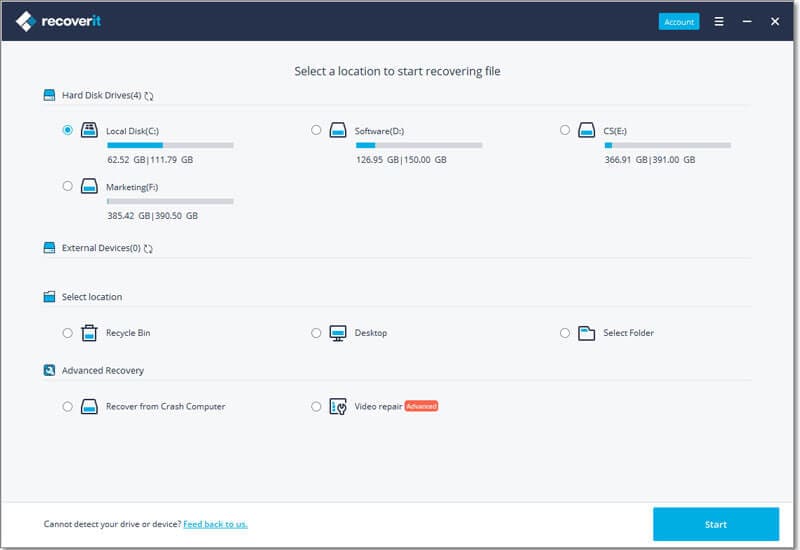 Step 3

Preview and Recover the images

Out of the files, select the ones you want to recover and click on Recover.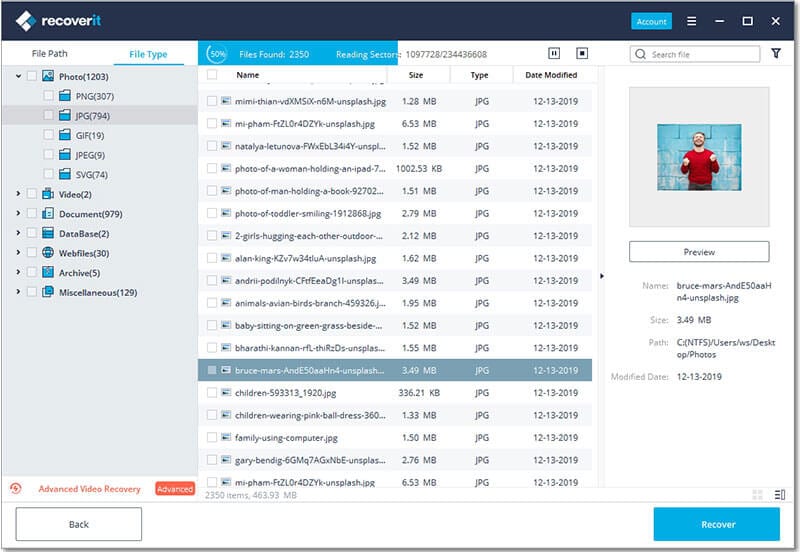 The process is that simple! if you didn't get the images that you were looking for in the first scan results, then you can choose to do a deep scan that is much more intensive but will take more time as a result. Now you might have an idea why iSkysoft got the first spot on the list.
Now let's look at the other entries on the list and how they stack up with one another.
2. Recuva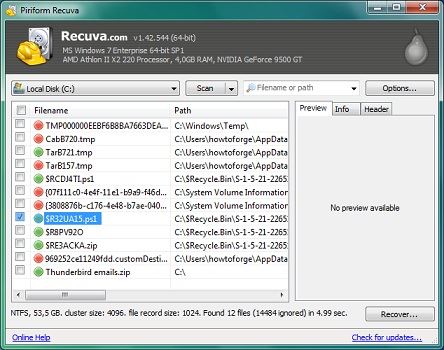 The second spot on our list goes to Recuva. This software is developed by Piriform, the same people behind CCleaner. Recuva is a very lightweight software that is aimed at recovering lost or deleted files from your windows machine. Sadly, Recuva is not available for Mac users.
Recuva is a very straight forward software and doesn't come with any additional features or utilities. The user interface of Recuva is also very basic.
Recuva also provides support for external storage devices. when we compare the recovering capability with iskysoft, it becomes clear that they have a clear difference in performance. The iSkysoft is much more intuitive when it comes to recovering files. But if your requirement is very basic, you can go with Recuva.
Pros:
Very easy to use
Low download size
Cons:
Doesn't come with any additional features
No support for Mac system
---
3. PhotoRec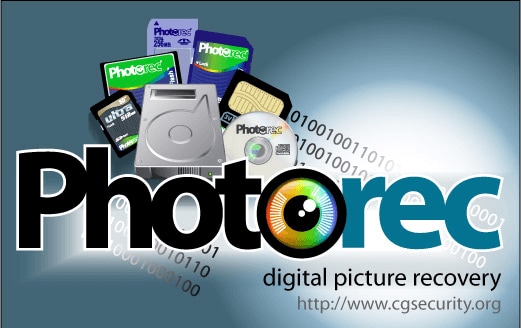 The first two entries on our list were multipurpose data recovery softwares that recover the photos among other file types. PhotoRec is designed to be used only for recovering image files. The latest versions of the software tout that it is able to recover documents and archives.
However, the main emphasis of this software is to recover images. PhotoRec is an open-source platform and provides support for Windows and Mac operating systems. The whole software is designed to check the sectors of the hard disk to find the lost images.
The new version of PhotoRec boasts 440 different file format support. However, drawbacks of PhotoRec comes in the form of the very primitive UI that might be off-putting to many.
Pros:
Lightweight software
Supports a wide variety of image file types
Cons:
Very primitive UI
Lacks support for all external devices
---
4. Free Any Photo Recovery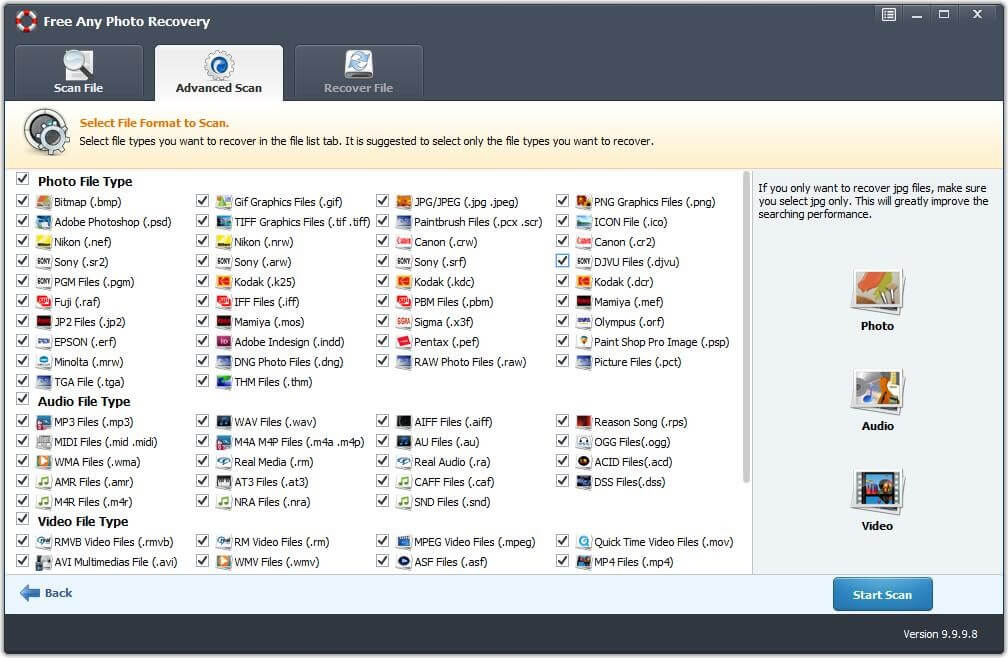 The Free Any Photo Recovery is a free image recovery software that has been updated quite regularly over the years. The latest version of the software brings in support for images, videos, and music.
Primarily being a photo recovery software, Free Any Photo Recovery brings in support for a wide variety of image file types. As with many freeware, Free Any Photo Recovery doesn't work with Mac systems. Other than images, the file format support for Free Any Photo Recovery is very limited. The plus side of using an image-oriented data recovery software is that it provides support for various camera hardware from popular manufacture like Canon, Nikon, Pentax, Sony, etc.
Pros:
Image oriented data recovery solution
Support for external drives, digital cameras, and camcorders
Cons:
Does not offer support for Mac OS
Not the best recovery times
---
5. Disk Drill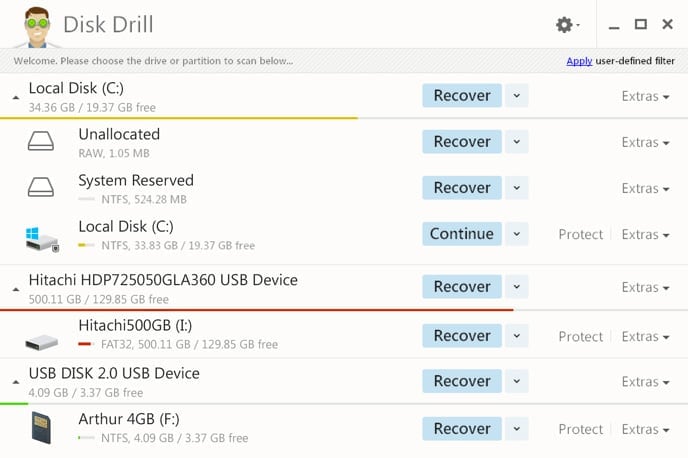 Disk Drill is a great option if you only want to recover files that don't go beyond 500MB. If you have to recover files that have more than 500MB of storage size, you will have to upgrade the software which is costly.
Hence, for minor recovery processes, you can trust Disk Drill to do a splendid job at recovering your lost image files. The basic software and the pro version doesn't support Mac systems. The software is equipped to recover multiple file types in addition to images.
Pros:
Powerful recovery software
Support multiple file types
Cons:
No support for Mac system
Pro version can be quite expensive for many
---
Top Image Loss Scenarios
Image loss is without a doubt a troubling matter. Losing the images or photos that you took will indeed be of value to you and they basically help you to connect with that moment in time. However, it is also inevitable.
Image loss can happen in numerous ways. We are going to list out some of the most common ones.
Accidental deletions: The first and foremost reason is our carelessness. Sometimes, we go about deleting files and folders from our computer or smartphone thinking that they are not needed anymore. But in the gist of things, we may accidentally delete photos that we actually need. This has happened to us at least once!
Accidental format: Formatting USB devices is an easy way to remove all the files from it. However, the results turn ugly when you realize that you formatted images that were important to you. Recovering data from formatted drives are quite hard if you don't have the right tools.
Device failure: The device that you use to store your files can malfunction. It can happen with both mechanical drives and solid-state storage devices. Often, you can notice the device malfunctioning
System crash: If you were working on a file and the system crashes, chances are that you are going to lose the file that you were working on. The same is seen when the computer or mobile device fails when you are copying or transferring data.
Prevention Is Better Than the Cure
As we discussed, data loss may strike at any time and it will do so unexpectedly. But that doesn't mean that you should be unprepared. Let us share some tips that will help you prevent image file losses to a large extent.
Backup your files: The best solution against file loss is to have more than one copy of the file in more than one storage space. Cloud storage is a great option when you want to keep your important files safe. Creating backups of your data gives you peace of mind.
Better device handling: Be it your phone, memory card, USB drive or external hard disk, make sure that you are handling these devices with care. Do not toss them into your backpack carelessly as impact and stress can cause the device to fail. Use a pouch or carrying case for your storage devices or mobile devices so that they don't break from a fall or sudden impact
Conclusion
With the advancements in technology, now you have an option if you lost your precious images from your device. Use any software mentioned in our list to get the best data recovery experience. If you want the absolute best, you can go forward with Recoverit (IS). As always, not letting your data get destroyed in the first place is the best option.