"I lost some of my important files stored on my computer. Do you know of any free software that I can use?"
- a question from Quora
Now and then, we tend to suffer data loss unexpectedly. It can be so frustrating if you accidentally delete your precious photos, vital documents, and your favourite playlist, both audio and video files. Sometimes it is because of reasons beyond our control capacity. For example, sudden system crash, virus and malware attacks and in the case of flash drives wearing out. Also if you like using short cuts on your keyboard, you could accidentally permanently delete data files. Nerve racking, huh?
Luckily, with every techy problem, there's a solution -free file data recovery software! Yes. There are software available free for download and use to help you get back lost data files. You don't need to worry about parting with any dollar bills to retrieve your pets' adorable and priceless pictures.
Below is a sneak peek into what we shall be addressing in detail about free data recovery software in the current times. It gets less nerve racking, keep reading!
Part 1: Features to Look for in Data Recovery Software
Well, how do you find the ideal data recovery software that best suits your data loss situation? Following is a couple of things you need to consider while choosing a data recovery tool.
There are data recovery software that works smoothly on Windows and Mac OS available on the web. Also, there are operating-system-specific recovery tools. Make sure you are getting one that is compatible with your particular OS and from the respective site.
Trial versions are fun, aren't they? You have free software to test all your speculation on and discover how it works. So, before downloading a recovery software, check to see if it has a free trial package, and how big the size of files you can get back using the free trial deal.
Study the user interface of various data recovery software and find one that is easy and simple to use. You just went through traumatic data loss wouldn't want a difficult time getting them back, correct?
For efficient and competent data recovery, you need to get the most up-to-date free file recovery software there is.
Imagine having a data recovery software that can get back your data no matter where you lose it from or how you lose it. Whether it's from external media storage devices, computers, SSD Cards, Android phone, iPhone, iPad, or iPod touch, the software ought to get the lost data back safely.
There are so many data recovery software online nowadays that support recovery of the vast types of data files. When you have a data recovery software that can recover them all, then you have the best insurance policy after your back-up.
Find a data recovery software that gets the data recovery process done effectively and efficiently, without causing any damage to your gadget or data files.
You don't want to spend ages waiting for the recovery process to finish. So, get a data recovery tool that retrieves your data files ASAP.
Despite the availability of free data recovery software, you need to spend some time getting the best for your data loss situation. Therefore, don't let anyone tell that nothing good comes for free; spend your time to pick out the best recovery tool.
Now, let us look at the top ten data recovery software there are.
Part 2: Top 9 Data Recovery Software
In spite of getting back lost or deleted data files, data recovery software varies in speed, cost, efficiency, and capability. They all have different ranges within which they work. Thus, some are better than others.
Below is a list of the best data recovery software this year:
Top 1: Recoverit Data Recovery
The data recovery software that tops our catalog is Recoverit, due to its unmatchable features.
We will study a step-by-step method on how to recover data using this remarkable software. However, first let us look at the features in detail: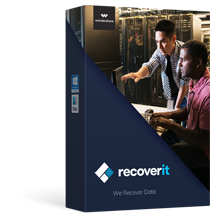 A Life Saver to Solve Your Data Loss Problems!
It is compatible with both Windows and Mac operating system.
It supports a large number of storage device type including hard drives, USB flash drives, SD cards, etc.
All major types of files can be recovered including music, images, video, documents, emails, and archives.
It has a deep scan features for in-depth scanning of the hard drive for searching files to recover.

3,165,867 people have downloaded it
Now, follow the steps below on how to use it. Recoverit solves your data loss issue in three simple steps.
Step 1

Launch Recoverit and select location to scan

First of all, double-click on the installed software to launch it. Then, select your recovery preference, depending on how and where you lost your file.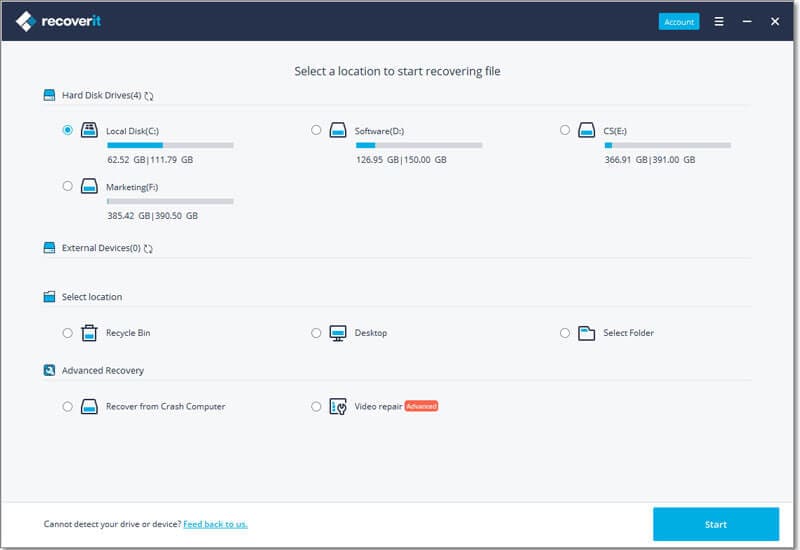 Step 2

Start scanning

Now, click on Start after selecting the disk where your files were lost, to commence with scanning for files. While scanning, you also have the option to pause or stop the scanning process.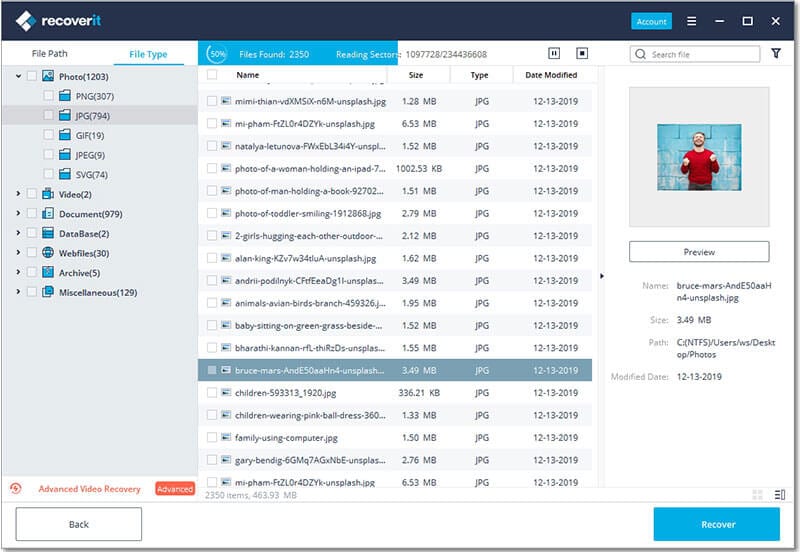 Step 3

Preview files to select your need

You can now preview the discovered files. On the left pane is the option to select files in a specific path or folder. Finally, click on the Recover button to get them back.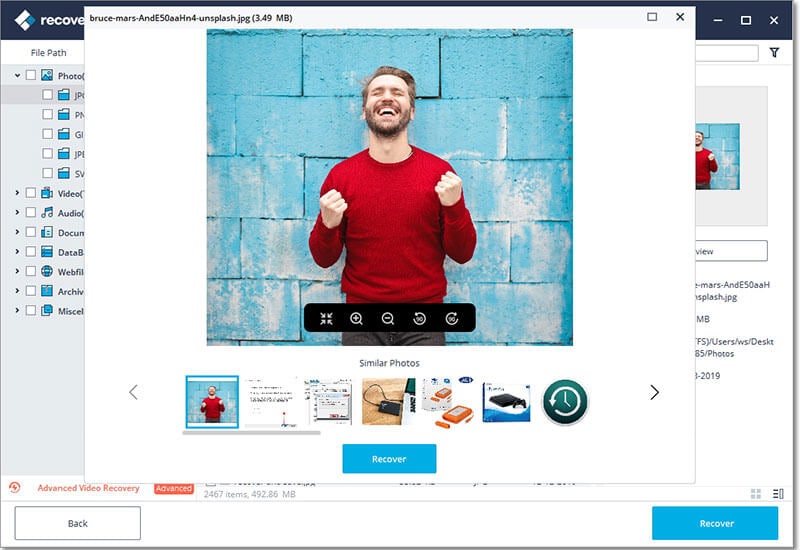 ---
Top 2: Recuva Data Recovery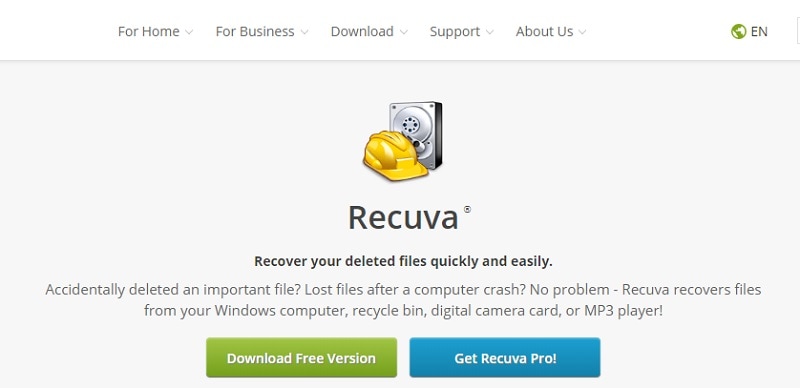 The Piriform Recuva Data Recovery software is another unstoppable software that can extract data from devices no matter the damage done on them.
Recuva file recovery also features a free version. The free version, however, lacks quite many features, having only advanced file recovery.
Pros:
It has multiplatform support.
Fast in scanning and recovery of data.
It has an easy to understand UI.
It has a wide range of file support.
Cons:
The free version has little support.
---
Top 3: EaseUS Data Recovery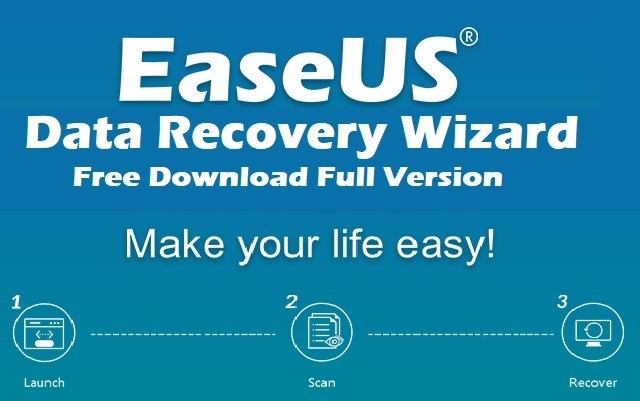 EaseUS Data Recovery software is outstanding in that both advanced and novice users can use it with ease. EaseUS is available for both Mac and Windows platforms and also has a free version available.
With the free version, you can, however, do just so little, including managing disk partitions, 4k alignment and supports up to 8TB hard disk capacity.
Some of the pros and cons you can experience while using EaseUS include:
Pros:
It has partition recovery.
Fast installation.
Cons:
Limited to only partition recovery option.
Scanning takes too long.
Unable to recover data from optical drives.
---
Top 4: Stellar Phoenix Data Recovery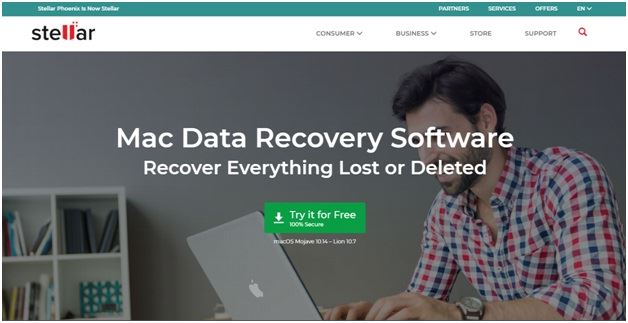 Stellar Phoenix promises to recover deleted, damaged and lost data from various storage devices. Its free version features an attractive and easy to use User Interface. Every step has a detailed explanation. Thus, no technical know-how in using it is required.
Stellar Phoenix is built for both Windows and Mac platforms making it very flexible to use. It also goes an extra mile to support file repairs making it a valid all-around software recovery option.
Some of its pros and cons are:
Pros:
An intuitive user interface.
Multiple file support.
The free version offers free recovery up to 1GB of data.
Can recover data from drives more than 5TB.
Cons:
It supports few file systems on both Windows and Mac.
Stellar data recovery has no optical drive support on the free version.
---
Top 5: OnTrack EasyRecovery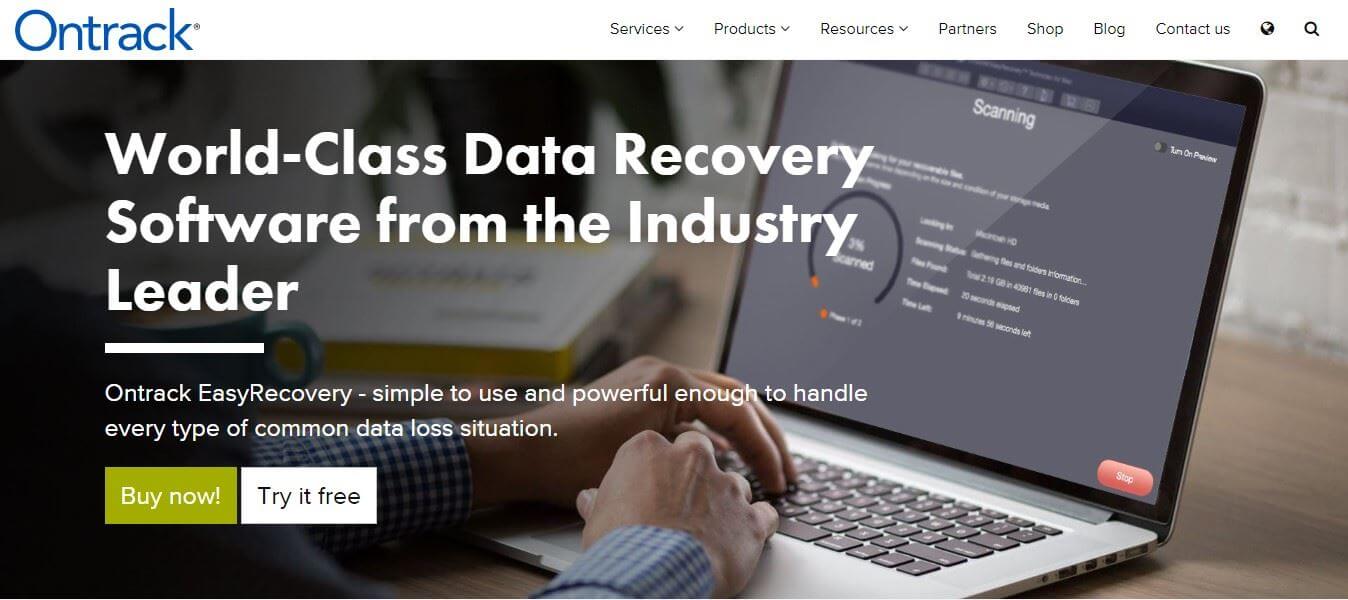 It is available for both Mac and Windows platforms with the capacity to recover data in spite of how it was lost. It also has a free version that allows you to recover up to 1GB worth of data.
Furthermore, all its Data Recovery options, including Home, Professional, Premium, Technician, and Toolkit, can be tried out for free. Some of the pros and cons include:
Pros:
A quick and deep scan capacity.
It is a comprehensive recovery of data.
It can restore volumes of data.
Repair of damaged photos and videos.
Cons:
It lacks a portable version.
Slow scanning speeds.
---
Top 6: iCare Data Recovery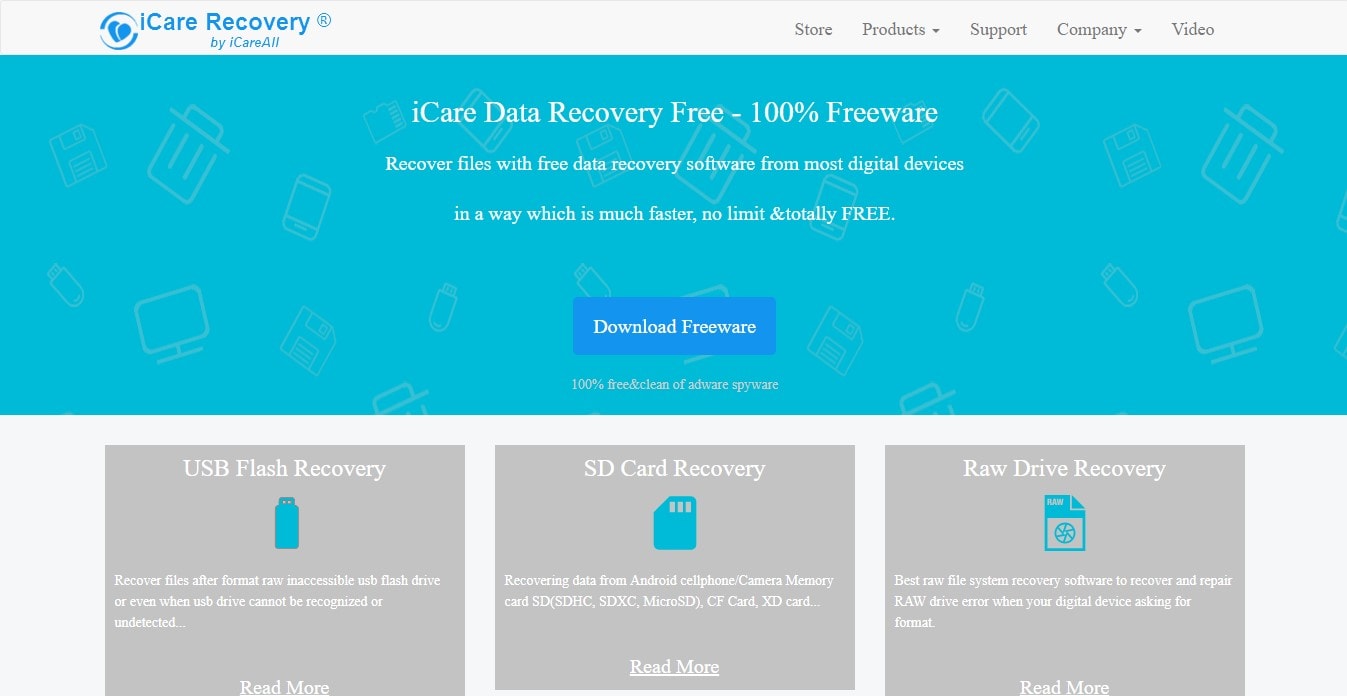 What makes iCare outstanding is that it doesn't allow overwriting of files. It also features a free version available for download.
The free version only has two scanning modes where it can recover data from the recycle bin and also has an advanced scan. It supports only Windows OS.
Pros:
Unlimited Data Recovery with the free version.
Advanced scanning.
Cons:
No deep scan with the free version.
It lacks partition recovery on the free version.
---
Top 7: PC Inspector file recovery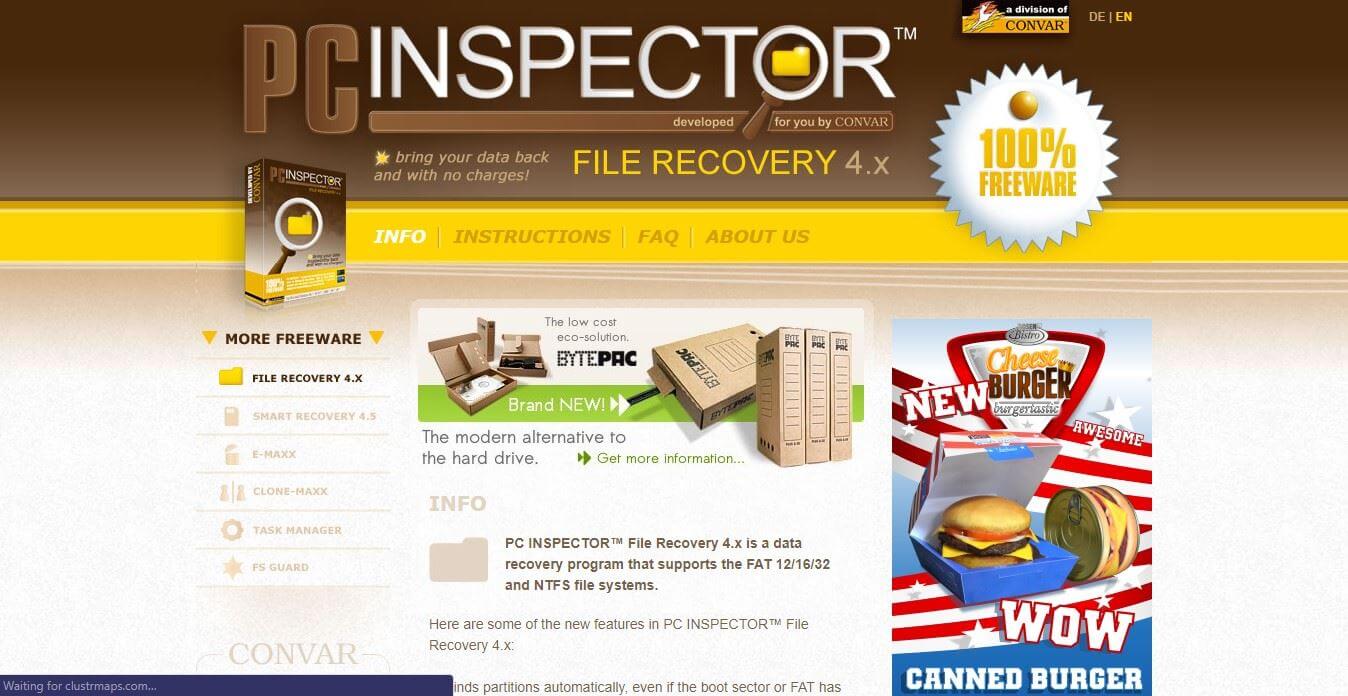 As the name suggests, PC Inspector file recovery supports Windows PC. It's also a free software with various tools including PC Inspector Smart Recovery, Clone-Maxx, Task Manager, FS Guard, among others.
Pros:
The license is free.
It can recover lost partitions.
It supports a variety of file types.
Cons:
PC Inspector file recovery has a challenging user interface.
It is only compatible with Windows.
Slow in the scanning of files.
---
Top 8: Wise Data Recovery
Wise Data Recovery is a free software able to recover lost files as a result of accidental deletion, formatting, or as a result of a system crash. In addition to that, it has a portable version that prevents overwriting of files during the recovery process.
Some of the advantages and disadvantages you can experience while using Wise Data Recovery include:
Pros:
It has a portable version.
It is easy to install.
Can perform an advanced search.
It supports all windows platforms from Windows XP.
Cons:
It does not support for Mac or Linux.
Recovered files don't maintain their initial folder structure.
---
Top 9: Fonepaw Data Recovery
Fonepaw is not left out in the list of Data Recovery software with an easy to use interface. It has can recover deleted data, supports hard drive recovery among other external storage devices. It works on both Mac and Windows system. Furthermore, it also has a free version available for download.
Pros:
A simple to understand UI.
It has a variety of recovery options.
Cons:
The software lacks a preview ability of files.
Part 3: Our Recommendation for the Best Data Recovery tool: Recoverit Data Recovery
In this article, we recommend Recoverit Data Recovery. But why?
Well, some of the primary reasons due to which we recommend this data recovery tool are:
The software has a long list of unique features that most of the data recovery software lack.
Recoverit assures you 100% safe and secure data recovery, which means you will have zero data loss.
The recovery process with Recoverit is quicker and faster. All you need is a good and stable Internet connection.
It allows you a full-fledged trial version, wherein you can try all the exquisite features to go through the process of data recovery in detail.
Conclusion:
The Internet holds a tone of Data Recovery software. Hopefully, you now have the necessary knowledge to identify which software will suit your need the most. For testing purposes, all the ten software listed above can be called free Data Recovery software since most of them offer a free trial. However, please note that no matter how efficient all these softwares can be, ensure you have a safe back up for your data files. It will help prevent frequent data loss and use of data file recovery tools.
Lastly, I recommend that you make use of Recoverit in the event you have no back-up and while at it, share what you have learned here with the world out there.