Recuva Data recovery for Windows is a very good utility for Windows users and any other person involved with data. You could lose your data through human errors or even software attack by viruses. In order to retrieve such data, you require an appropriate tool. This article will give you a guide on the powerful tool and the best Recuva Data recovery alternatives of recovering your lost data.
Part 1. Top 5 Recuva Data Recovery Alternatives for Windows
Recoverit (IS) for Windows is a powerful data recovery tool you can employ to recover your deleted files or lost data with great ease and safety. It has four modes of recovery that work irrespective of the cause of file loss. The Lost Data Recovery mode will help you retrieve those data you might have deleted through the Command + Delete or those emptied from your Trash bin.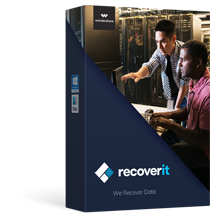 Why Choose This Alternative to Recuva Data Recovery for Windows:
This program is easy to use.
With this program, your data recovery is fast and safe.
Recoverit (IS) tool has four recovery modes, which play a great role in data recovery.
With this tool, you can preview your data before recovering them.

3,165,867 people have downloaded it
Step-By-Step Guide to Recover Lost File on Windows
Step 1 Turn your program to go into the standard mode. Choose the file types from the different options on the main window.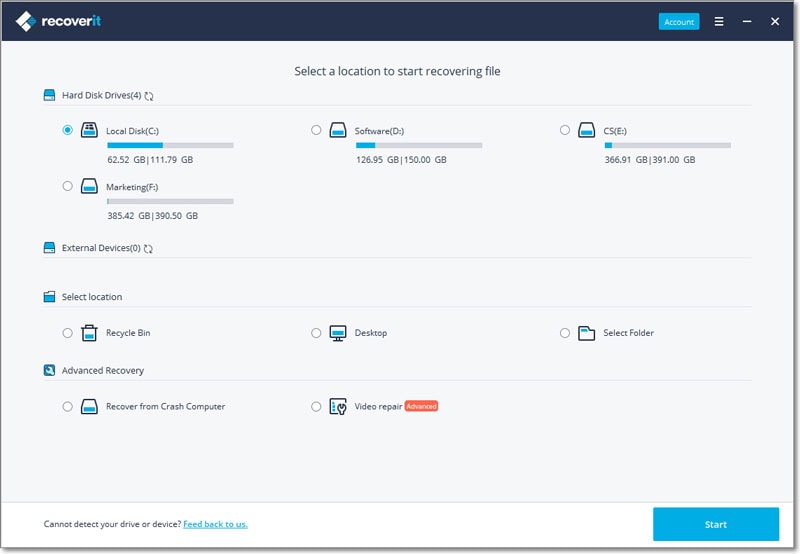 Step 2 Select the source drive and click on the "Start" button to begin the scan process.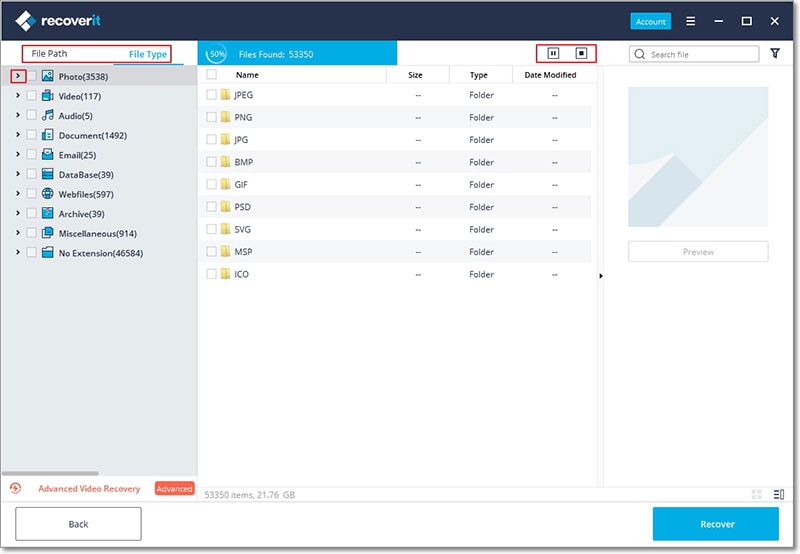 Step 3 Preview and select the files you would like to recover. Once you have selected, click on the "Recover" button. Your file is saved to the path selected.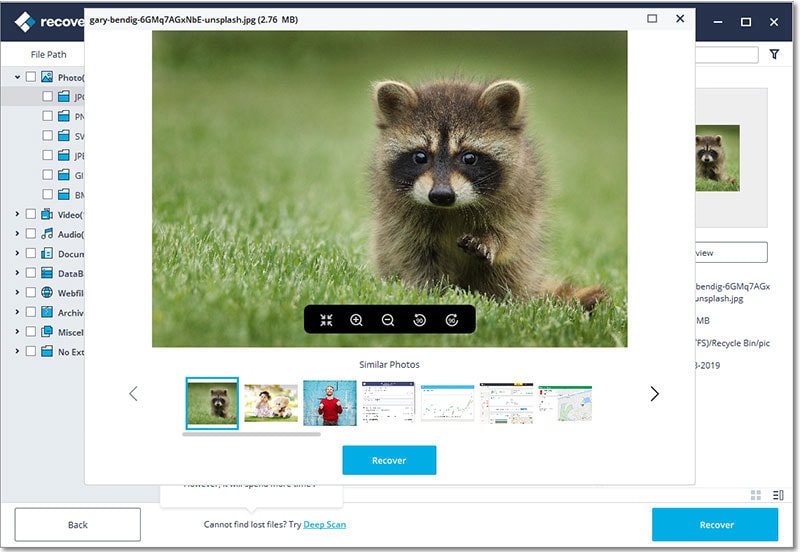 ---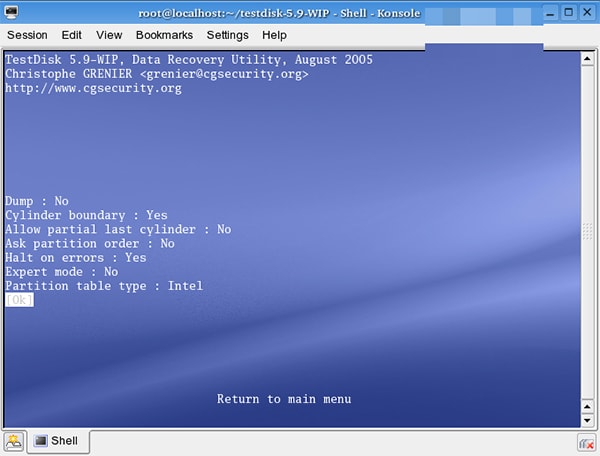 TestDisk is free Recuva Data Recovery software designed for windows. TestDisk is Powerful software that can recover a range of files including lost partitions and data files among others. If your disk is not booting, then this software is a tool that can make your disk bootable again. These problems could be because of software attack by viruses or human errors such as accidental deletion. It is quite easy to perform partition table recovery with TestDisk.
Pros:
This App is simple and easy to use.
TestDisk is capable of recovering lost files irrespective of the cause.
With this App, you can recover a large number of files.
This program can allow you to rebuild NTFS boot sector and from its backup too.
With this tool, you can fix your MFT using MFT mirror.
TestDisk allows you to fix partition table and recover partitions that were deleted.
This App is capable of running in different windows such as 2003, Vista, 2008, XP, 2000, and NT4.
Cons:
Its user interface is not friendly.
---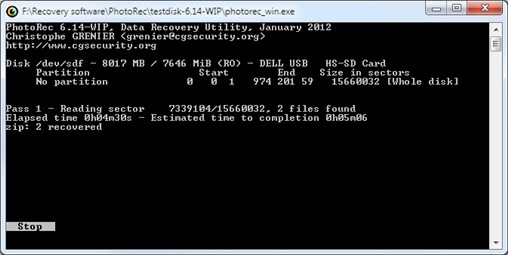 PhotoRec is a powerful free Recuva Data Recovery software alternative for windows. It is quite safe as it does not write to either a memory directory or Drive from where you want to recover your data. The recovered files will be saved in the directory that was stored in. You can perform a series of processes like selection of a drive and partition, starting a recovery process, search initiation, and selection options among others. The interface for PhotoRec software is not more of a GUI but rather a modified Command Prompt. It only accepts keyboard controls. This App will automatically search the lost files and highlights the best option from where the user is required to press the Enter button.
Pros:
PhotoRec is a very fast tool.
This tool has a user-friendly interface.
This program is safe.
PhotoRec is a free App.
Cons:
PhotoRec requires a little more of knowledge and skill as compared to other tools.
---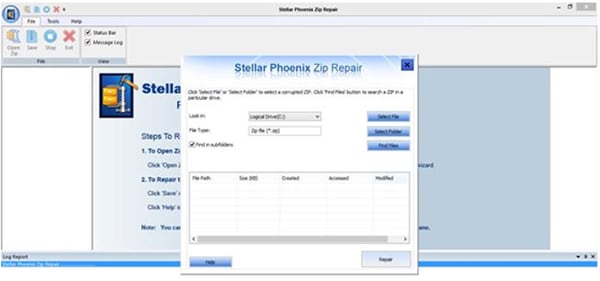 Stella Phoenix is a good Recuva Data Recovery Alternatives for Windows that allow you to recover deleted or even partitions that are inaccessible to your window. With this software, you can recover a range of files such as partitions, data, photos, and data among many others. To be precise, this software will allow you to recover over 300 file types. This tool can effectively handle all aspects of data loss. They include damage, accidental media formatting, your disk corruption, and accidental deletion among others. If you have accidentally deleted your emails in MS Outlook or Outlook Express, then this tool could be good to offer a fix. Stella Phoenix supports the recovery of data from windows 10, 7, 8, Vista and XP.
Pros:
You can recover many files of up to 300 different file types.
This tool has a user-friendly interface that makes it easy to use.
With this App, you can recover files irrespective of the cause of the disappearance.
Stella Phoenix App will allow you to preview your files before the actual recovery.
This tool is capable of letting you compress your files before recovery.
This App features monitoring capabilities for your hard drive hence allowing you to get the general information of the recovery process.
Cons:
---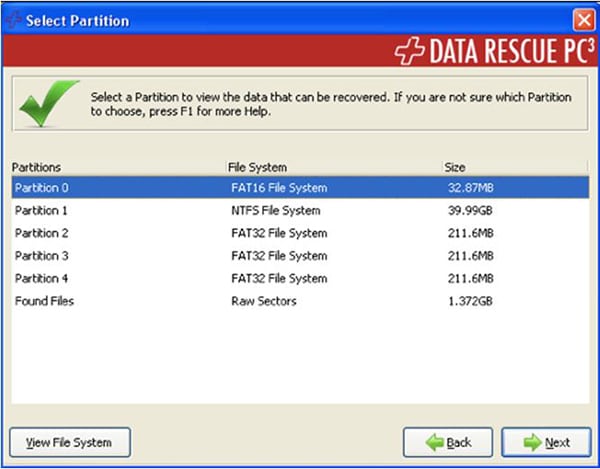 Data Rescue PC3 is good Data Recovery software for windows. The data loss could be due to the hard disk being corrupted, crashed or even due to human errors. This app comes with a self-booting CD that you need to plug in, perform a boot and then begin to recover your data. Do not make a mistake of using the repair utility if you have not recovered your crucial files and that you have stored in a safe location.
Pros:
The new emergency boot CD is capable of supporting nearly all PCs that are window based.
This App supports new file types.
Data Rescue PC3 has an improved scanning speed.
This tool can support larger drives of over 1.5TB.
With this program, additional data storage devices find support.
Data Rescue PC3 has a user-friendly interface.
Cons:
This app is a little bit expensive.
Part 2. Troubleshooting on Recuva Data Recovery Not Working
1. Not Finding a Specific File Deleted from the Recycle Bin
In case you placed your file before deleting in the Recycle bin, the windows may automatically perform a rename and thus confusing you.
Step 1 Just list all the files that are in the recycle bin.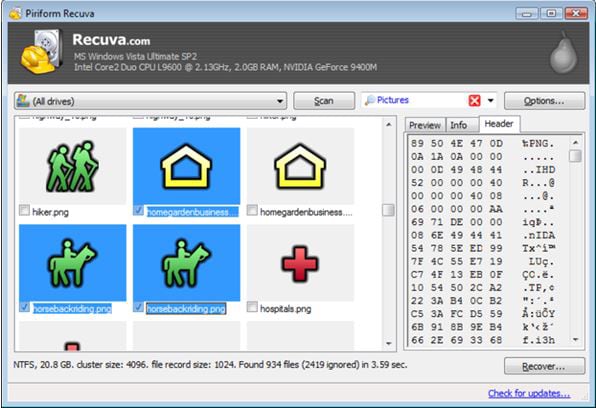 Step 2 Sort them by the last date of modification or on the size.
---
2. Still Being Unable to Trace a Specific File
Recuva uses Master File Table by default in scanning deleted, corrupted and even overwritten files. You need to perform a deep scan if you have run the Recuva Wizard and cannot find the files you are looking for. This mode navigates through the entire hard drive to locate the files. This process takes more time depending on the size of the drive.
Step 1 Select the "Enable Deep Scan" checkbox.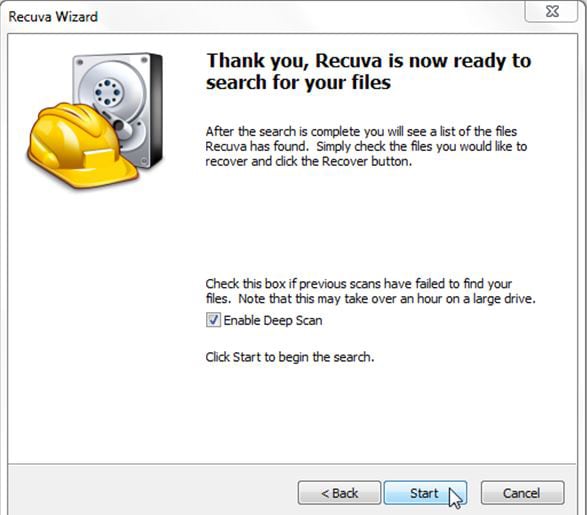 Step 2 Click on the "Start" tab to begin the process. A Result window will be displayed once the scan process is complete.