Although the arrival of Windows 10 means a thorough inspection of our enjoyment of using the Windows interface so far, many users still do not want to use the desktop as a regular place to store the files and documents we usually use. The Recycle Bin is the only item that is still available on the desktop after Windows 10 is installed. Aesthetically, more than one user may not like it and want to make it disappear. It is very simple to hide the recycle bin in windows 10. In this article, we will let you know how to hide the recycle bin in windows 10.
Part 1. How to Hide the Recycle Bin in Window 10?
In the Win10 system, the concise style has been brought into full play. Even if the user can optimize it, it is probably the only recycle bin icon on the desktop. To prevent the Recycle Bin is displayed on the Windows 10 PC's desktop, we just need to uncheck its icon indicating this, and garbage will no longer appear on our desktop.
The Win10 method of hiding the desktop recycle bin icon can be achieved through the following 4 steps:
Step 1.

Let's take a look first; right-click on the recycle bin, there is no delete button.
Step 2.

To delete, we right-click on the desktop and then click Personalize.
Step 3.

Enter the personalized interface, and select "Theme" in the left navigation, then click "Desktop Icon Settings".
Step 4.

Enter the desktop icon settings; here remove the tick in front of the recycle bin, then click the OK button.

Then look at the desktop. The recycle bin picture is hidden. If you need to display, the same steps, just check the tick.

These are very simple ways of hiding recycle bin windows 10. Furthermore, you can repeat the steps if you want to get back the icon on your desktop screen.
Part 2. Want to Find Recycle Bin in Windows 10? Here to Open It!
The "Recycle Bin" function in Windows 10 is designed to temporarily store files deleted by users, rather than immediately deleting them from the disk when users perform file deletion operations. Simply put, Windows 10 "Recycle Bin" is a regret medicine. If you delete a file by mistake, you can restore one or more files as needed.
But what you need to pay attention to is that the Windows 10 "Recycle Bin" does not keep all deleted files indefinitely. The deleted files stored in the "Recycle Bin" will still be stored in a specific location on the user's hard drive. And depending on the size of the partition, the "Recycle Bin" only occupies 5% to 15% of its space to store deleted files. If the space allocated to the "Recycle Bin" is filled up over time, Windows 10 will delete files from the disk from the earliest files included in the "Recycle Bin" to provide space for newly deleted files. If you want to restore deleted items and looking for where is the recycle bin in windows 10, especially want to find recycle bin back after hidding it, you must have to access the recycle bin. You can access the recycle bin by following ways.
1. Use the Recycle Bin shortcut
When we install windows, we generally see the recycle bin shortcut on the desktop by default. By using this shortcut, we can easily access to recycle bin and can recover the deleted files. You just have to find the icon on the desktop and then double click on the icon and choose files to restore. Furthermore, we can also open by right click on the icon and then click open. This is a very simple way to find and access the recycle bin.
2. Using Start Menu shortcut
When we install windows, by default it doesn't have a start menu shortcut. We can pin it on the start menu very easily. First of all, click on the icon and then choose "pin to start". You can also press and hold the icon and then paste it onto the start menu. Now it will appear on the start menu as well and you can easily access it.
3. Use File Explorer's address bar
We can also use file explorer's address bar to find and access the recycle bin in windows 10. First of all, open file explorer in windows 10 and click on an empty area in the address bar. Now type recycle bin and press enter to find the bin. This will open a quick access bar from where you can access the recycle bin very easily. In this way, you can find and locate the recycle bin and then restore deleted data accordingly.
4. Open Recycle Bin from File Explorer
This is another process to find and locate the file explorer in windows 10. It is a complicated process and as a professional, you should know that each partition of a hard drive has its own recycle bin. First of all, open file explorer to access this pc>windows(C). Here you will see the recycle bin as $ Recycle.Bin. You can open it and can restore data accordingly. Similarly, if you want to get data back from the D partition, you can use this pc>D. This is a very simple and easy process to access recycle bin in windows 10.
Part 3. How to Recover Deleted Files from Recycle Bin?
Many users think that if you use "Shift + Delete" to delete files, they will disappear forever because all deleted files cannot be retrieved from the recycle bin. Users don't need to worry, if you want to get deleted files back, Recoverit will help you! Recoverit is a reliable and safe file recovery program that can easily recover permanently deleted files from your computer.
At the same time, data and computer privacy can be protected, and no data will be lost. Recoverit can recover any data and file types, such as office documents, photos, videos, audios, emails, etc. If you are thinking about how to recover deleted files from recycle bin, Recoverit will be a good choice.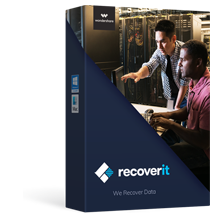 Works Everywhere: Recoverit can not only work with your cmputer including recycle bin but also all other external storage devices such as USB drives, SD cards, external hard drives etc.
Recovers Everything: It can recover all kind of files as well, including images, videos, audio, documents, emails and much more.
Offers Complete Recovery: It works not only with Recycle Bin but also with files deleted in cases such as lost partition or system crash.
Easy Operation: Getting your lost files again using Recoverit (IS) is as simple as clicking a few buttons and the tool does the rest for you.

3,165,867 people have downloaded it
By following the given steps, we can easily use Recoverit to recover deleted files from recycle bin.
Step 1.

Download and install this software on your pc, then choose the location of recycle bin where data lost.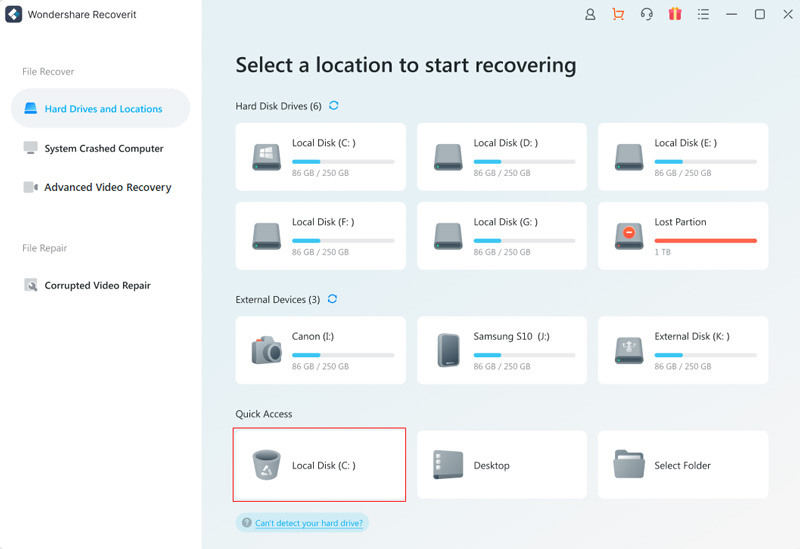 Step 2.

Start to scan lost data.

Here Recoverit will scan your data from recycle bin, you can see your lost data is coming back!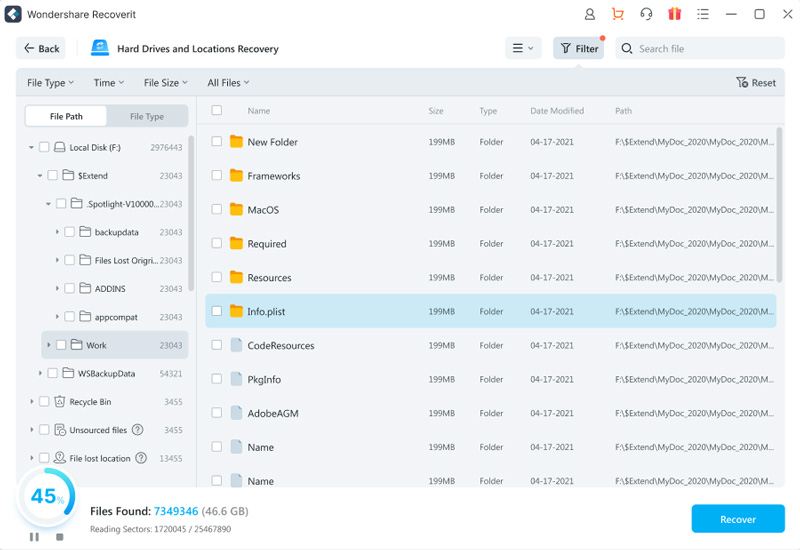 Step 3.

Preview and recover data.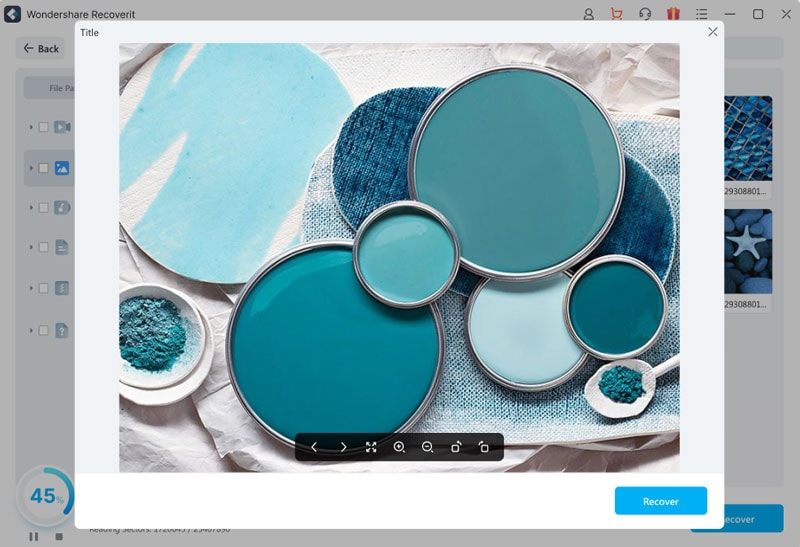 Conclusion
Using Recoverit can quickly and easily retrieve deleted files. If any user encounters related data deletion problems, don't hesitate to choose this program to recover deleted computer files effectively and safely. To prevent data loss, it is recommended that you back up important folders regularly. You can back up data on the cloud or a separate drive. In this way, we can avoid data deletion problems very easily.