"I accidentally deleted all saved files in my laptop's recycle bin. What can I do now to get them back?"
- a question from Quora
Imagine ending up having deleted all files in the Recycle Bin of your computer without realizing that you didn't have any backup. Then, something popped up and for an urgent meeting in office, you need the same files again. What would you do?
Well, do not worry as there are a number of ways through which data can be recovered.
Today's article will primarily focus on the best ways through which you can recover deleted files back to your PC. We would also talk about a recycle bin recovery software called the Recoverit (IS) which can help you recover files even from your emptied Recycle Bin.
Now, let's start with the 1st method to recover deleted files from your PC.
Part 1: Recover Files from Previous Versions
If you have deleted a file or an image from a folder on your computer and you want to restore them to the same folder again, here are the steps that you should follow.
Step 1 First of all, navigate to the folder from which the data has to be retrieved and right click on it.
Step 2 A pop menu will appear on the screen showing different contextual menus. Click on 'Restore Previous Version' option.
Step 3 Now you will see that a dialog box showing various file versions will open up on the screen. Simply select the desired file version you want to retrieve and click on 'Restore'.
That's all, your deleted file or data will be recovered back to the same folder again.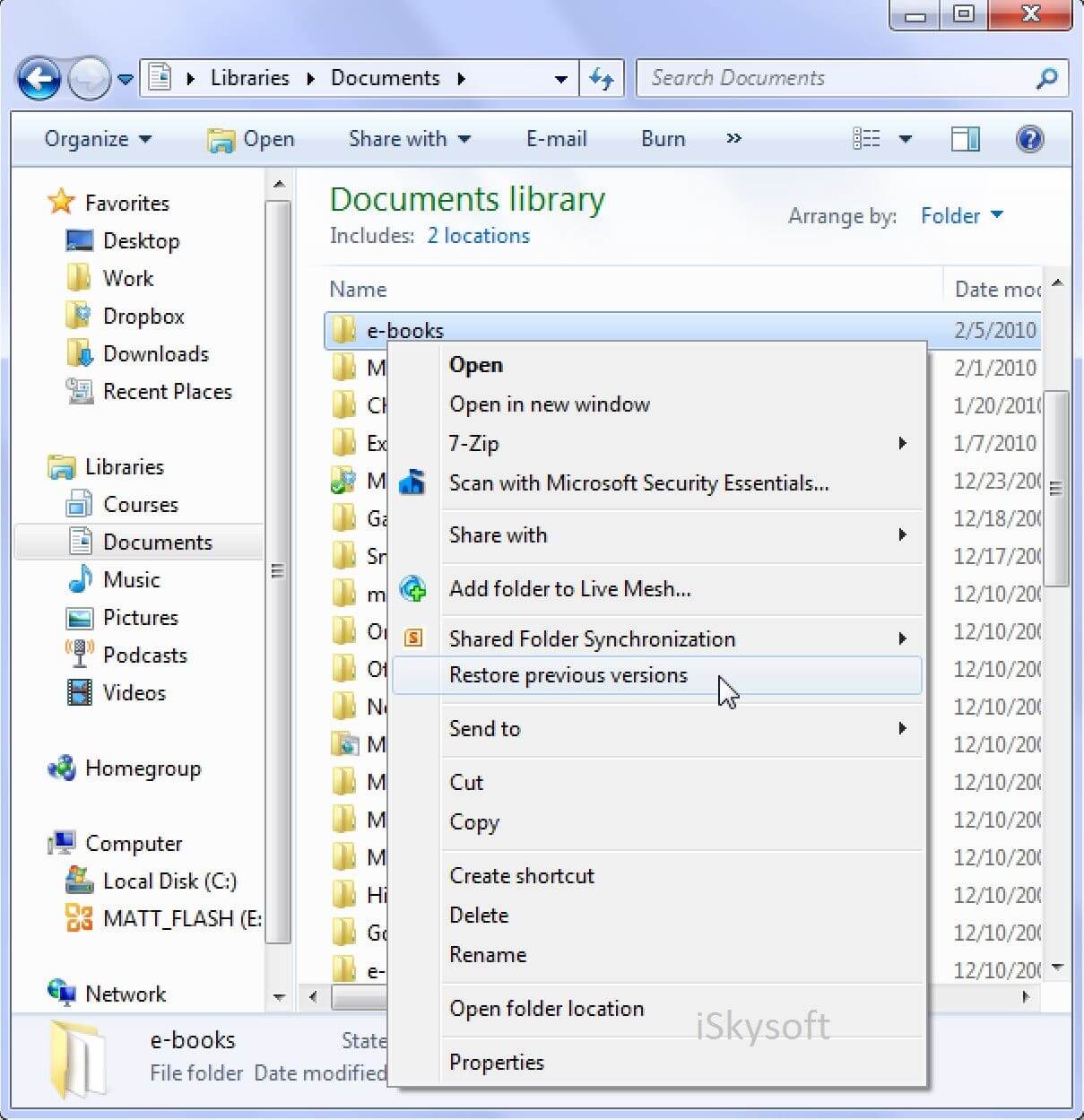 Part 2: Recover Files from Windows Backup
In this part we shall learn how you can recover deleted files from your Windows Backup files.

Note: It is a good practice to take regular backup of your PC.
Step 1 To begin, launch the Start Menu and in the search box, type 'Backup and Restore' and press Enter.
Step 2 A new window for 'Backup and Restore' will appear on the screen. Here, click on the 'Restore Files' button.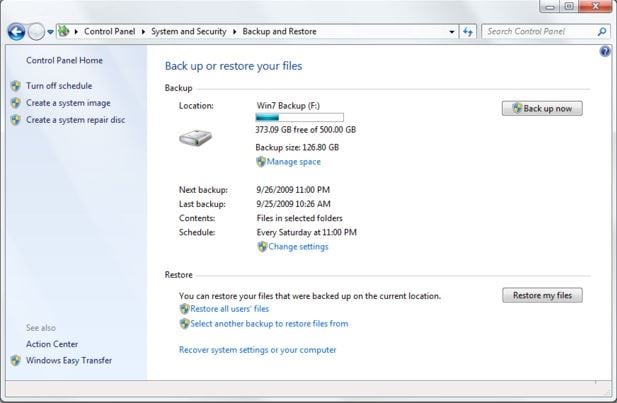 (Note: A dialog box will open where you can search or browse for the lost files and folders.)
Step 3 Once you have the list of all deleted or lost files on the screen, select the folder or file you want to restore.
Step 4 Finally choose a destination for restoring the deleted files.
(Note: The computer will show you the original location of the deleted data.)
Step 5 Ignore if the data is already available in the preferred location. Then, click OK and now you will be able to view the restored file or folder.
Part 3: Recover Files Using a Reliable Data Recovery Software
Option 1. Recoverit (IS) Software
[Recommended]
The iSkysoft online recycle bin recovery software supports almost every file and data format such as pictures, documents, e-mails, video and audio files etc. It not only recovers data from local storage on your computer, but also from other external devices such as USB, SD Card, Digital Camera, Camcorders and External Hard Drives. This recycle bin recovery software can scan your recycle bin instantly and scrutinize it deeply to retrieve every bit of the lost data.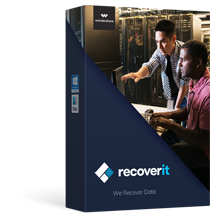 A Life Saver to Solve Your Data Loss Problems!
It is compatible with both Windows and Mac operating system.
It supports a large number of storage device type including hard drives, USB flash drives, SD cards, etc.
All major types of files can be recovered including music, images, video, documents, emails, and archives.
It has a deep scan features for in-depth scanning of the hard drive for searching files to recover.

3,165,867 people have downloaded it
Here are the steps on how to restore data lost from Recycle Bin using iSkysoft.
Step 1

Launch and Select

As the initial step, you need to first download and launch the Recoverit (IS) software for Windows. Once the program window has opened as shown in the image below, select the location from where the data has to be recovered, in this case, Recycle Bin.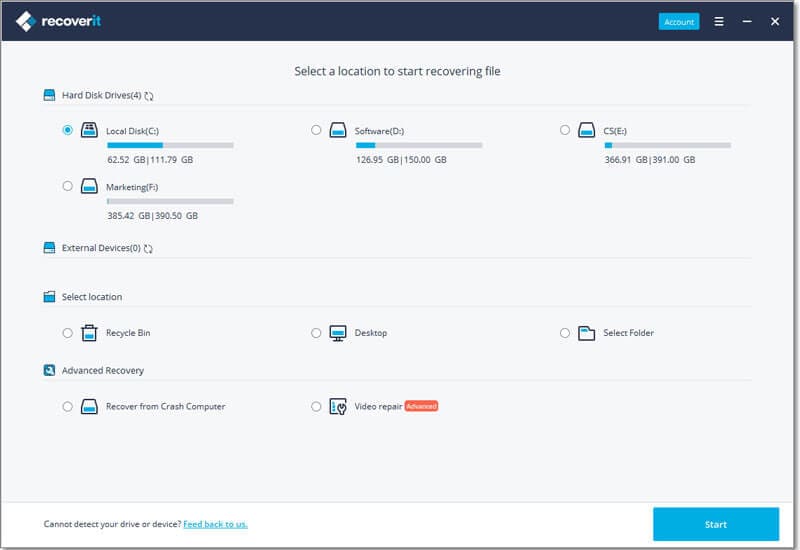 Step 2

Scan and then Select

In the second step, the iSkysoft toolbox will start scanning your computer to locate all lost files from the Recycle Bin. The scanning process maybe time consuming so please be patient.

Once the scan is over, you can select the files you want to restore from the list of deleted files shown on the screen.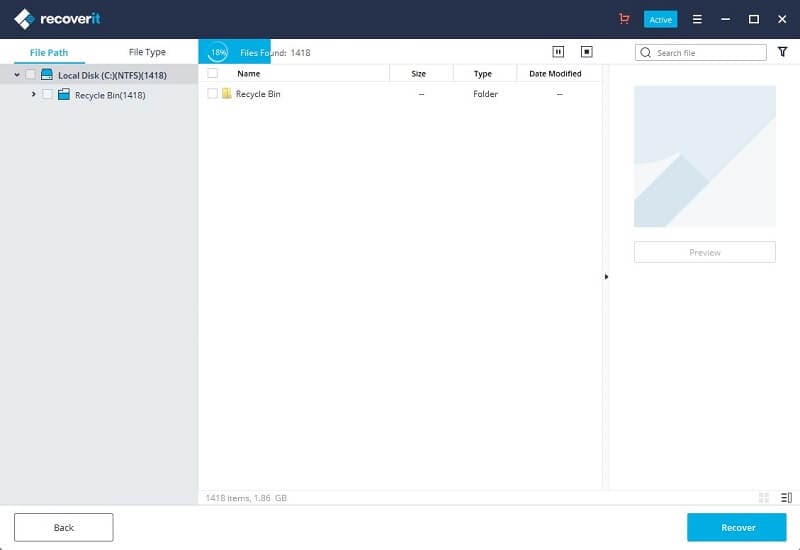 Step 3

Restore Files

Now, the final step is to simply click Recover at the bottom right of the program window and you will get back all your selected files that were lost from Recycle Bin back on your computer.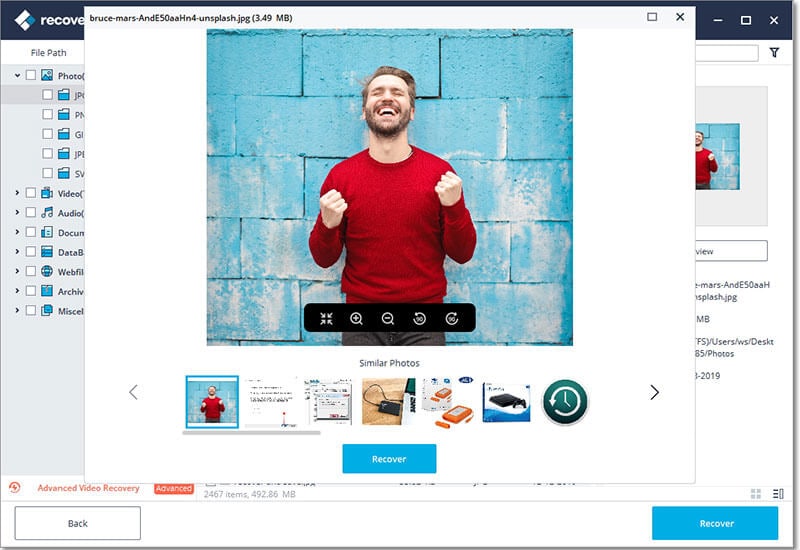 ---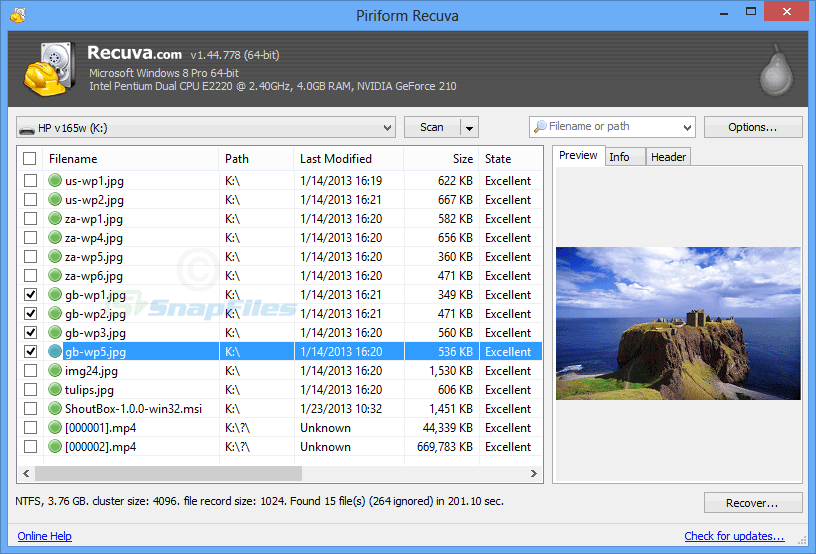 The Piriform Recuva is a free data recovery software that can support only specific file types. This Recycle Bin recovery software can retrieve data from external devices. One exciting feature is that it can scan smaller data at a fast pace and recover more gigabytes of data in few minutes.
Pros:
This free Recycle Bin recovery software recovers unlimited data really faster.
It scans each file types individually.
You can restore any number of data.
Cons:
The interface of this recovery software is not user friendly.
The support provided is not up to the quality expected.
You need to pay a subscription charge for availing certain features.
It does not support the recovery of lost files from damaged partitions.
---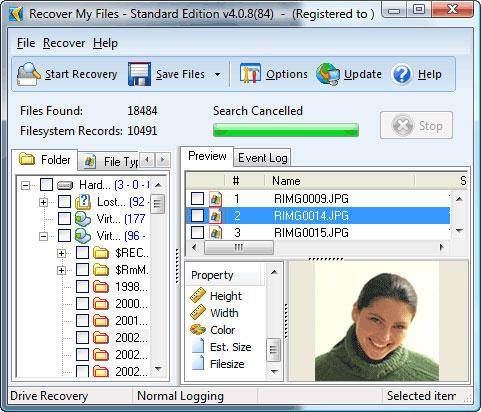 This Recycle Bin recovery software for free comes with various versions for recovering any type of data lost. It is easy to install and use the software and it comes with perfectly designed interface for easy understanding of the user. Most importantly, this software can recover all file types of Mac OS and it also works well with Windows OS 2003/XP/Vista and other versions such as Windows 8/9/10.
Pros:
This software can ultimately restore any file type or data type.
It can make things from the scratch.
This software recovers deleted data from external storage devices or removable disks.
The scanning process is quick.
Cons:
You cannot search for the files as a whole. It can be searched by each partitions only.
---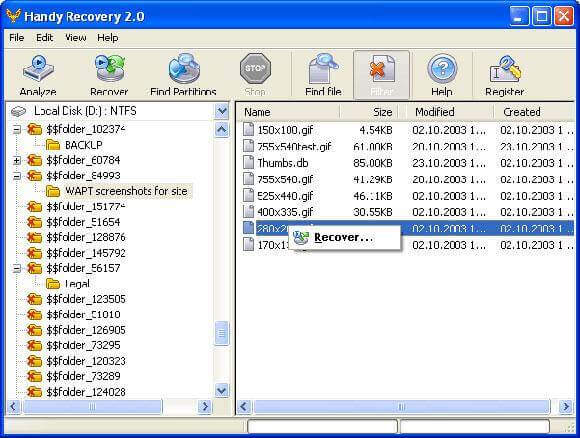 Handy Recovery Software can retrieve all forms of data especially those data which are corrupted by malware, virus or computer crash. Even the data lost as a consequence of power failures can be restored. And most importantly if you have failed to back up your data from the computer, this software can also work to restore them. In case you have accidently deleted your files from Recycle Bin, then also this Recycle Bin recovery software for free can help you regain the files.
Pros:
The user can preview the lost files before recovery.
It can recover permanently deleted files.
It performs the action of recycle bin recovery.
It scans the name, date modified, size and other history of the deleted file.
Cons:
It does not support Mac OS.
---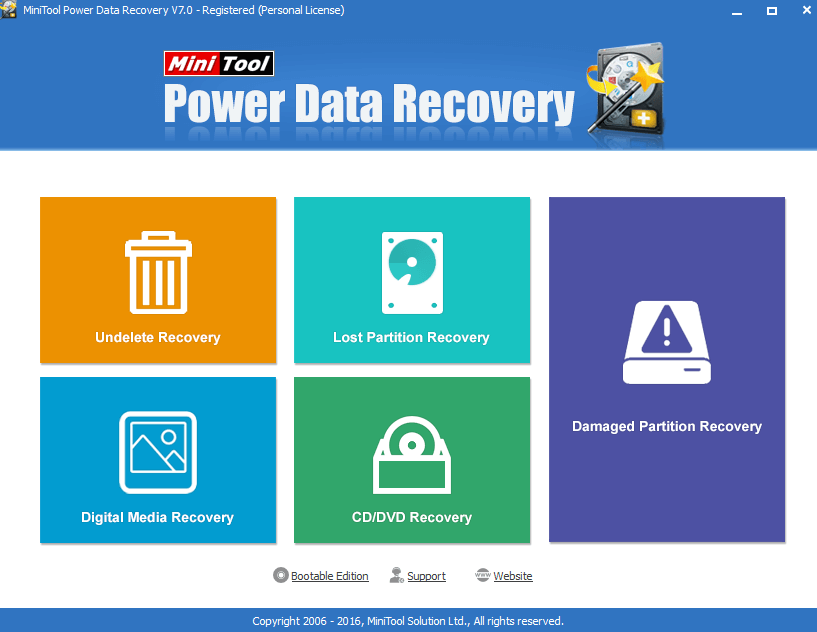 Power Data Recovery is presented by Mini Tools Inc. This software comes with five tools of recovery. They are:
Recycle Bin Recovery
Damaged Partition Data Recovery
Lost Data Recovery
Recovery of Digital Media Devices
DVD or CD Recovery.
This software can be used with your personal computer as well as office computers. It supports the following Windows operating systems: Windows 2000/2003/2008/XP/Vista and versions 7 and 8.
Pros:
This data recovery software can obtain those files lost as a result of power outages.
The interface is designed for enriching user friendly experience.
This software is easy to setup and use.
Cons:
This software is not compatible with Mac OS.
It does not support the latest Windows versions.
Conclusion
Losing data can become an absolute hassle for most of us. A decade ago we were not equipped with any software to recover data which was either accidently deleted or lost due to power failures, no back up of data etc. But now we are provided with excellent software to recover the lost data with just few clicks. A lot of companies have provided you with free online data recovery software. We have delivered a graphical representation of the best Recycle Bin recovery software and also the methods to recover previous versions of the files lost from Windows backup.