"I accidentally deleted some folders from my phone this morning. I've looked for the recycle bin but to no avail. Is there a trash folder on Android really; and how can I effectively recover my folders?"
- a question from Quora
Given their large magnitude of usability, Android phones are rapidly penetrating the technology market. Besides being affordable, they come in a wide variety, making it easy for people of all walks to own one or two pieces. In this context, they are a perfect alternative to cameras and camcorders, especially, when going for important occasions. In the mix of such parties, you wouldn't miss to take numerous photos for good memories. So, what happens when your important photos suddenly go missing from your Android device? Anyone would want to rush to the recycle bin and recover the photos before the system automatically eradicates them. But wait! Where is exactly the trash folder in Android? As compared to Mac and iPhoneOS, Android does not have a recycle bin and so, you definitely can't recover your photos without further research. This article will show you what to do!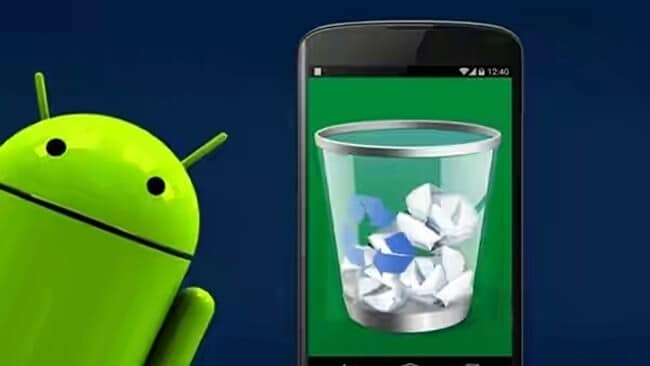 Part 1. Where Do Deleted Files Go on Android Phone?
For you to be here, you must have checked on your Android Phone and just realized that Android has no Trash folder. The number one reason is because of its limited storage space. A trash bin would probably make your Android crash more often than usual. The major question that is probably lingering your mind is how to check trash on Android phone. Want to know the best part? Deleted files on Android are not completely deleted but are stored in your phone's internal memory. This makes it easy to restore such files as long as you haven't used up the space that was earlier left by them the moment they got deleted.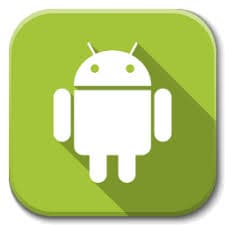 Part 2. Android Trash - How to Recover Deleted Files from Android Phones
There are proven solutions to help you recover deleted files from Android Trash. One such way is via using third-party tools. You, however, need to ensure that you have successfully installed the app for it to start functioning.
This App has the capacity to recover all valuable Android data in only 3 steps. Among the data it can recover include contacts, call history, videos, documents, WhatsApp chats and much more. Engage it to recover data from your Android internal memory, a broken Android phone as well as data from Android SD card. Furthermore, it supports over 6000 Android devices and is compatible with a variety of versions.
dr.fone - Data Recovery (Android): All Valuable Android Data Can Be Recoverable
The iSkysoft Android toolbox lets you recover your data from the phone if lost in any condition i.e. Dead Phone, Screen damage, water damage, accidental delete etc.
It lets you retrieve your deleted photos from Samsung device in a few simple steps.
It gives your Android device various features like Recovery, Backup, repair, erase, unlock etc.
Other than recovering photos or data from your Samsung device it can do the same for all.
Step-by-step user guide on how to recover Android trash with iSkysoft:
Step 1

Launch the program

Simply launch the program and connect your Android phone to the computer. You can use a USB cable for the connection purposes.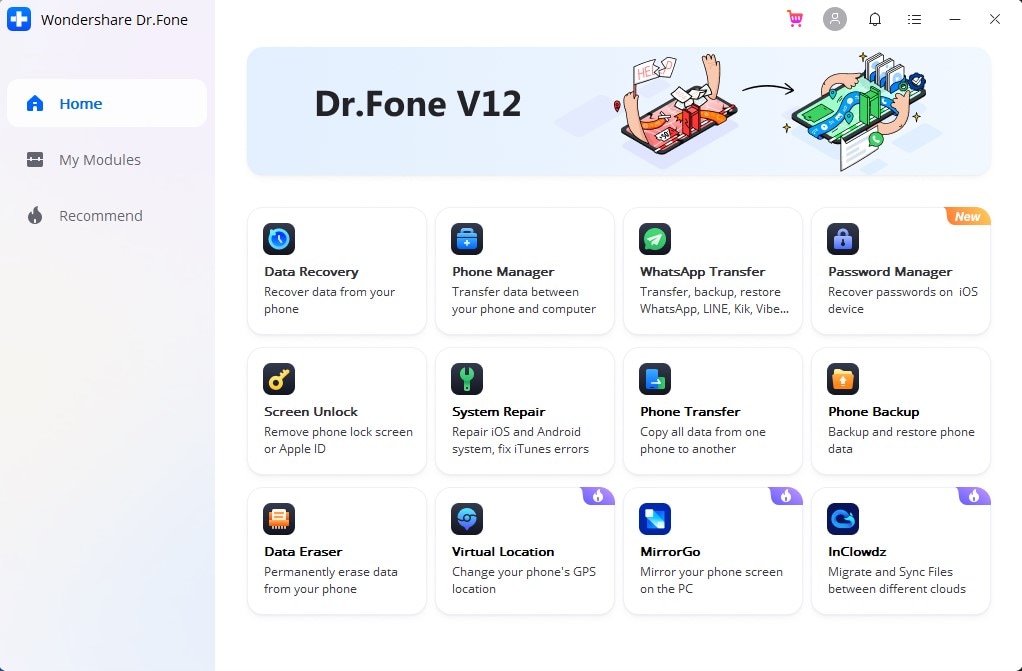 Step 2

Scan your Android phone

The next step is to select the file types that you need to recover and start the scanning process. Remember, you can select many as possible by checking the box against each file type.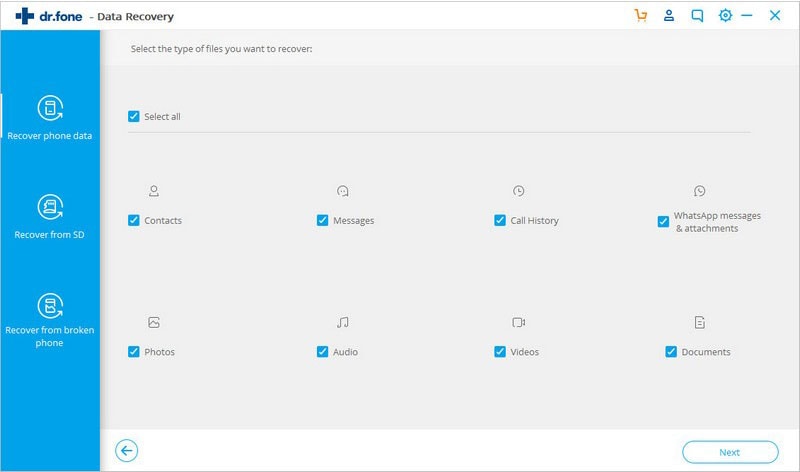 Step 3

Preview and Recover

The last step will be to preview recoverable data and recover all the ones you need. You may save them to the computer or directly to your Android phone.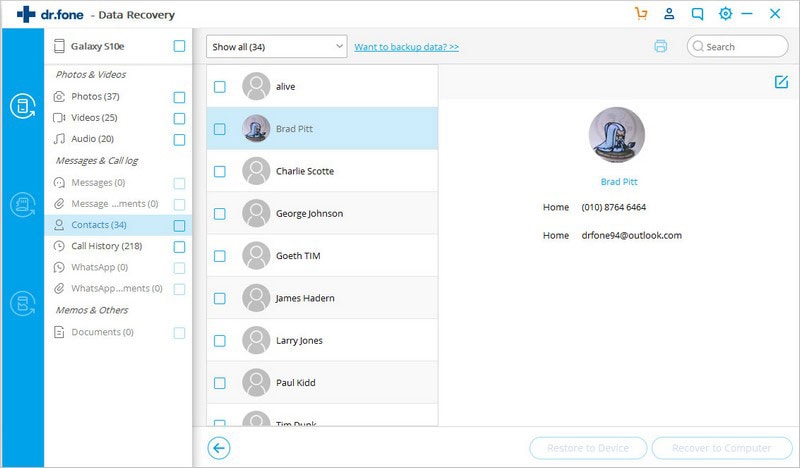 ---
Method 2. Recover via Dumpster App
You can also use Dumpster App to get trash folder on Android phone. It is basically the free app that is equivalent to the recycle bin for Mac or Windows OS. All you need to do is to set the app to work with audio files, videos, documents and any other kind of file. These files will be kept in the bin until you manually delete them.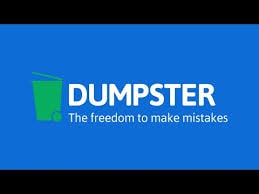 Step 1

Launch Dumpster App

Download and install Dumpster app to your Android phone. To start the recovery process, launch the app on your phone.
Step 2

Select items to protect

This app gives you the option to select the kinds of files you need to be protected. These include images, audios, videos and documents. Simply check the box that is against the type of item you need protected and then click on the 'OK' button.
Step 3

Preview and recover data

This app lets you preview all the files that have the potential to be recovered. Select all the files that you need to recover.
---
Method 3. Recycle Bin App
The recycle bin app is also another suitable form of recovering files from your Android phone. However, it is not able to recover files that were deleted before installation of the app. Follow these steps to get your deleted Android trash folder.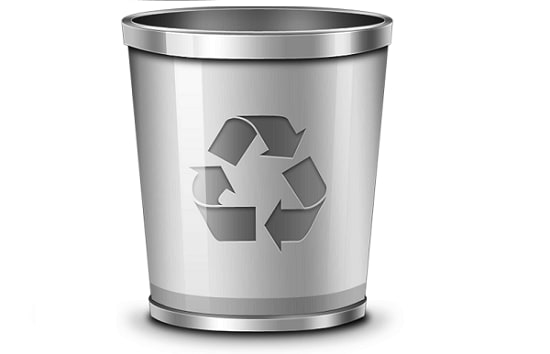 Step 1

Launch recycle bin app

You need to install and configure this app to enable it recover your lost files from your Android phone.
Step 2

Share your files

The next step is to select the 'Recycle Bin' option. You'll find it in the 'Open With' or 'Share it' menus. So, in the event that you send any file to the recycle bin via the 'Open With' or Share it' options, the file will automatically be moved to the recycle bin app folder.
Step 3

Restore your files

Whenever you need to restore files from Android trash, just enter the Recycle Bin and the click on the 'Restore' button.
Conclusion
Accidental deletion of important files can lead to enormous loss. Such a scenario can lead you in to panics. Apparently, these shared solutions are the best methods you can use to access Android trash folder and recover your lost files. Furthermore, you can up your game with the best tool, Recoverit (IS) Toolbox. It is easy to use and is able to recover any data type which you have lost in any circumstance.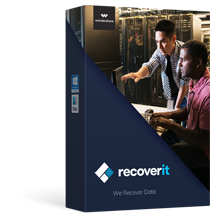 A Life Saver to Solve Your Android SD Card Data Loss Problems!
It supports a large number of storage device type including hard drives, USB flash drives, SD cards, etc.
All major types of files can be recovered including music, images, video, documents, emails, and archives.
It has a deep scan features for in-depth scanning of the hard drive for searching files to recover.

3,165,271 people have downloaded it