"My Mac is full of files that I need to get rid of but each time I try; I get an error indicating that the file is in use. How can I force empty trash Mac?"
- a question from Quora
Many a time you may think that you have deleted the unwanted files from your Mac but this is not always the case. Some folders have a tendency of resisting this noble call, refusing to be permanently deleted. What happens is that these files are just transferred to the trash and not deleted parse. The only way out is to get solution how to force empty trash in Mac. But first, let's see why files refuse to get deleted, making you to force empty them instead.
Part 1. Reasons Why You Can't Delete Trash on Mac Hence Force Emptying
If there are special characters on the names of some files, it will be difficult to delete them. This is because your Mac considers them as too important. The solution here is to rename the files so as to make deletion possible.


Some files may also be locked. Such files display a lock emblem and until they are unlocked, it is futile to delete them. Check at the lower-left corner of the file icons to know whether it is locked. If so, unlock it.


You may also be dragged to force empty trash Mac if the files are under system protection integrity and therefore cannot be easily deleted.


In a wider range, your files may be corrupted and need repairing first before deletion.


The file in question may be in use and so the background operation cannot enable you to delete it.
Part 2. Several Methods You Can Use to Force Empty Trash on Mac
Method 1: Force Empty Trash on Mac Using Terminal
Using this option will ensure that your locked files or folders are deleted as you wish.
Go to Applications and search for Terminal to launch it.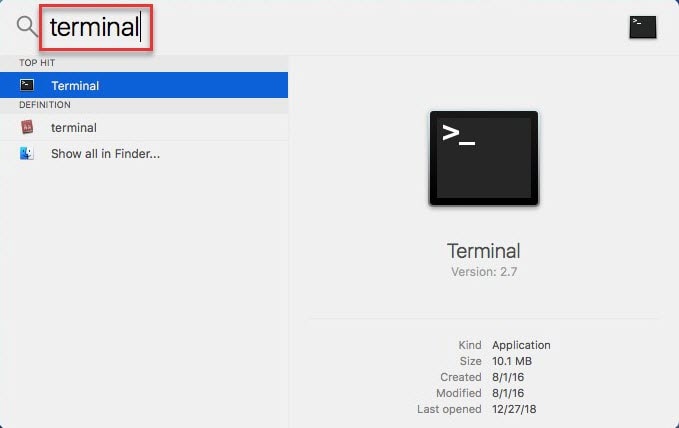 Insert sudo rm-R and add in a space. Remember not to hit the Enter button lest your command backfires.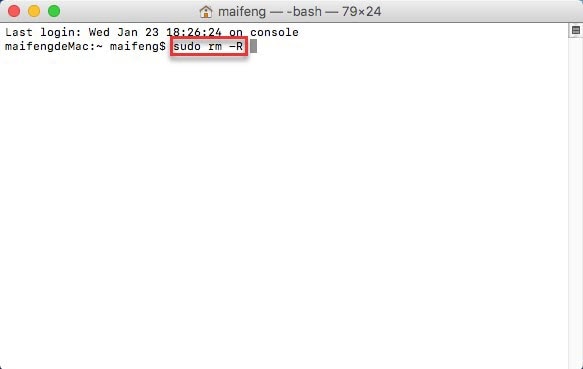 Check at the dock and click all the trash icons in it. Then select all the folders and files that you need to be force delete. Drag them to the 'Terminal window' that you had opened earlier.


Next, press the 'Enter' button.


You need to use your administer password at this point. Enter the password once your Mac prompts you. Click on the 'Enter' button once more to finish and force delete trash Mac.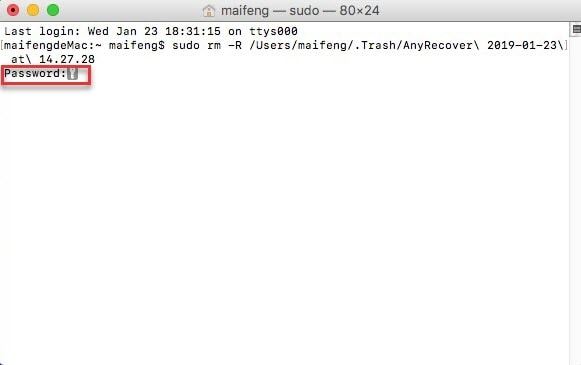 ---
Method 2: Force Empty Trash on Mac Using Third-Party Utilities
You can also use the several third-party utilities that are currently available in the market. However, you need to ensure that you download a version that will be compatible with your macOS. Try any of these two common third-party utilities.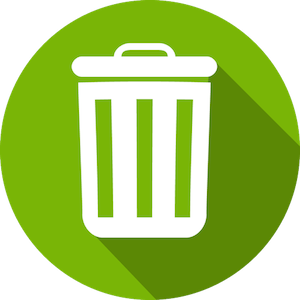 Trash It!
This is a Trash App utility that you can use to force delete trash in a very simple way.
You first need to download a Trash It version that is compatible with your operating system.


Next, install the App on your Mac and then you can proceed to force delete any of the files that need your attention.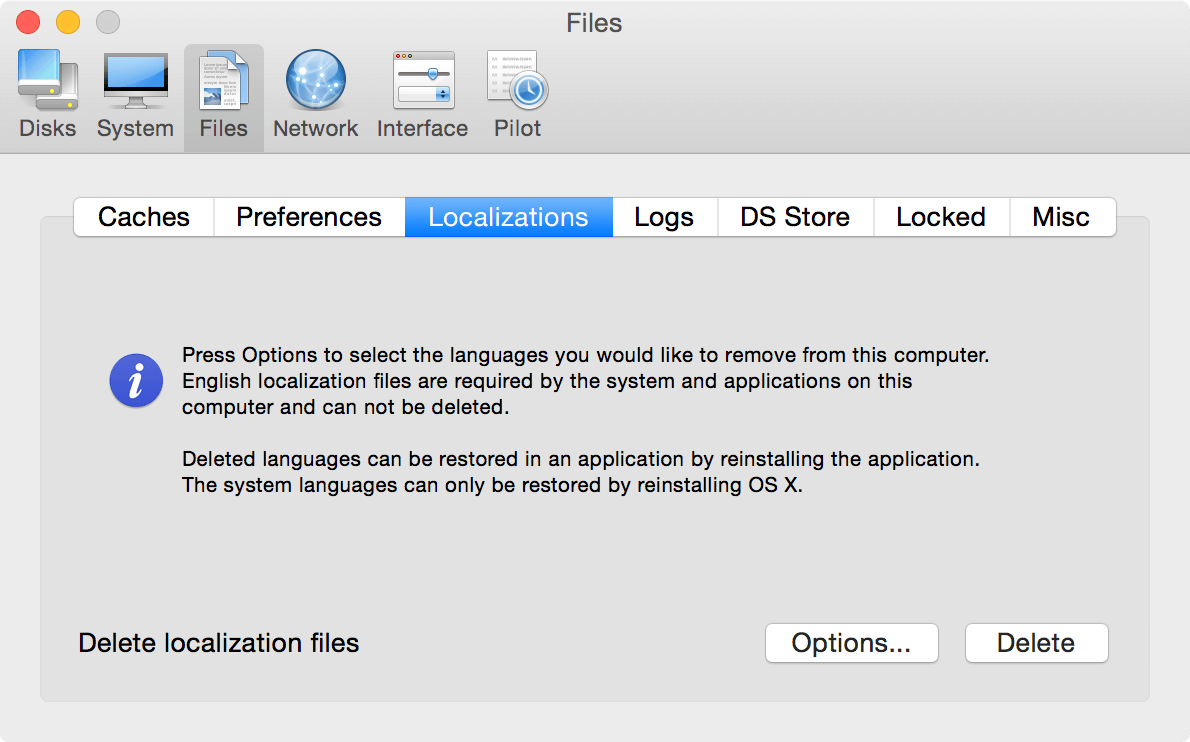 This is another third-party utility that brings you a whole lot of functionalities. Use it to clean your Mac, repair or optimize it for the better. Its user interface is pretty easy to use, especially having been arranged in five categories to suit your need at any appropriate time.
To force empty trash Mac, download Cocktail app to your Mac computer.


Once the software has been successfully installed, launch it and then look among its five features for a dire action. Choose empty trash so as to help delete trash from your Mac computer.
---
Method 3: Force Empty Trash on Mac by Restarting and Try Again
There are a couple of times when you might have tried to delete a file and yet it is held back by a system background process. This scenario will force you to restart your computer before proceeding on with the deletion.
First and foremost, close all the applications that are using that same file that you need to delete.


Then go to the trash bin and right click on it. Choose the option 'empty trash'.


In the event that this process doesn't work, then know that some background processes have not yet been closed.


Go ahead and restart your computer.


Once it is turned on, go ahead and empty the trash.
---
Method 4: Force Empty Trash on Mac in Safe Mode
Whenever data is still in use, there is no way out to easily delete it. Ensure you have closed all the applications that may be using the same file that you are trying to delete. However, you may also opt to use the safe mode so as to empty trash easily.
Ensure you have closed all the applications that are associated with the file you are trying to delete.


The next move is for you to try and empty the trash.


If this doesn't work, start up in Safe Mode. Do this by holding the shift key as the Mac continues to load.


Then empty the trash as desired. It would be a good move to restart your PC whenever you are faced with similar challenges.
---
Method 5: Force Empty Trash on Mac with Option Key
As long as an item is locked, there is limited functionality that can be done on such an item. One easy way out is to use the 'Option Key' to enable you to empty trash Mac.
Press and hold the mouse button on the Trash icon. This will enable the context menu for the trash to be populated.


Hold down the option key for about 30 seconds.


Finally, select 'force empty trash' from the context menu.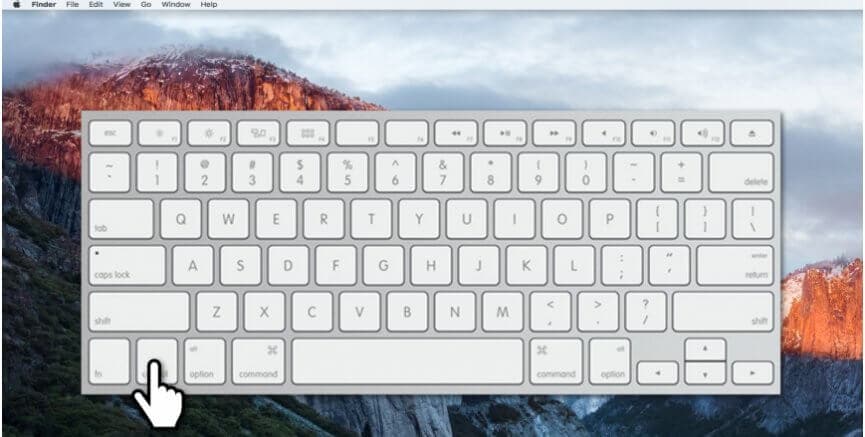 Part 3. How to Recover Data That You Accidentally Force Emptied
You may at times force delete trash and then suddenly realize that you've done a terrible mistake. It could be that it was accidentally force emptied from your Mac computer without having a second thought. When you get into such a scenario, you should be quick to look out for an App that can help salvage your needed files. One such tool, Recoverit (IS) for Mac, has the potential to bring back your lost data.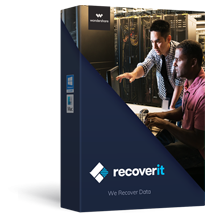 Features that make Recoverit (IS) for Mac an after sought tool
It lets you recover unlimited deleted files on Mac such as document files, photos, graphics and videos, among others.
It is pretty easy to use and will solve any data lost issue that your Mac OS device is faced with including trash recovery, recovery from lost partition and time machine backup recovery.
You can also use it to recover data lost from any storage device on your Mac such as removable drives, memory cards, cameras and other large storage devices.
This App is easy to use, with only 3 steps to recover.

3,015,629 people have downloaded it
A step-by-step guide on how to recover accidentally force emptied data - using Recoverit (IS) for Mac
Step 1

Run the program on you Mac

Download and install the App on your Mac OS device. Next, launch the program and choose a recovery mode from the available list. Select the 'Trash Recovery' option.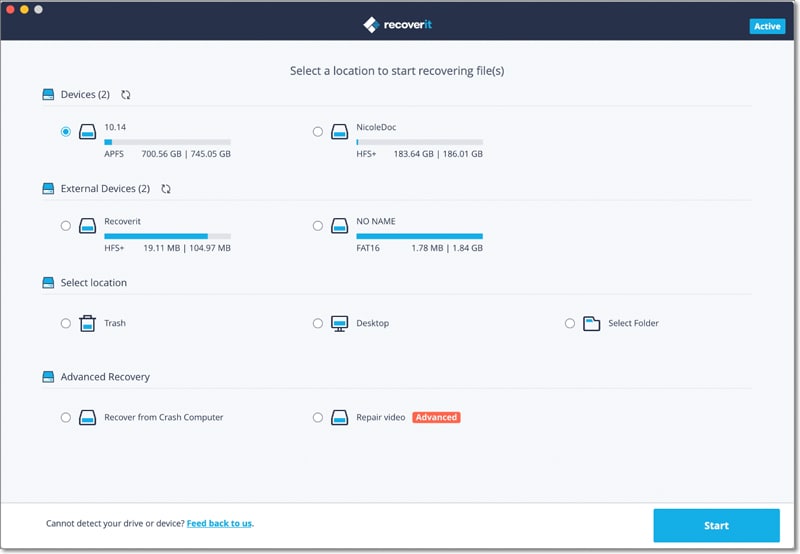 Step 2

Scan recycle bin

The next step is to do a quick scan on the recycle trash. If by any chance you fail to get your needed files, you can proceed to an all-around scanning. The end of this process should make available your files.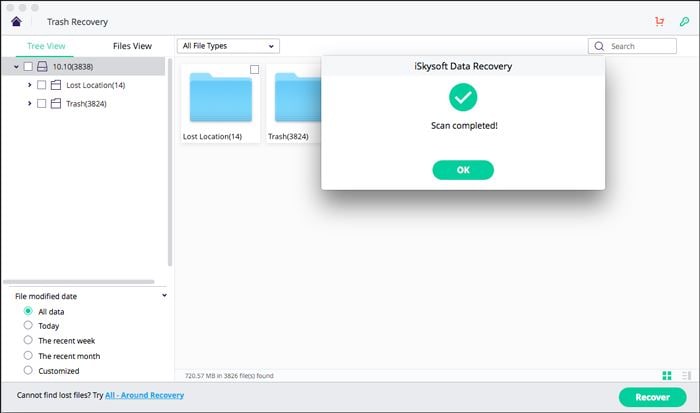 Step 3

Preview and Recover files

This app gives you the opportunity to preview all the recoverable files, regardless of the data type. This should lead you to picking only the files that you need to recover. Do this by ticking the small box against the needed files. The last step is to click on the 'Recover' button and save them to your Mac computer.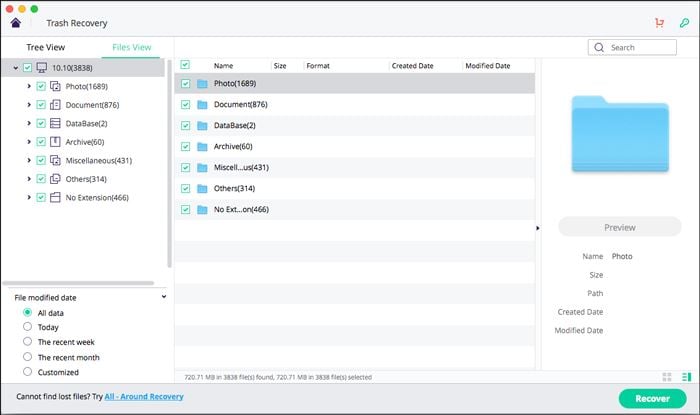 Conclusion
There is nobody who has never experienced those bad day moments. This can appear worse if it concerns some important elements of life. Such scenarios may include accidental deletion of data when trying to force empty trash Mac. Does this ring a bell? Well, here's the kicker: it is still possible to recover your lost data even if it's already deleted from the recycle trash. With just a few steps, Recoverit (IS) for Mac is available to make all ends meet in regard to recovery of data from any Mac operating system device.