Have you been trying to locate the Recycle Bin on your desktop? Well, we will help you with that.
Of all the inventions of mankind, the computer is the supreme of all. The existence of the computer has only grown manifold over the years since its inception. With the technological advancements, the size of the computer has shrunk however the processor speed has only increased almost as much a blink of an eye.
With computers, a life saver invention was the Recycle Bin.
Recycle Bin is a wonderful application inbuilt on every computer, whether Windows or Mac (called Trash) with the only function per se to save you from losing or deleting files accidentally. You can call it a last resort backup as well which saves you from reworking for hours yet again since some files that you end up deleting at some point intentionally or accidentally can be required at a later time. The Recycle Bin is the first solution to retrieve back the deleted data. Hence it is extremely important for you to know the exact location of your Recycle Bin, no matter which laptop/PC you are working on. You should also be aware of how you can hide or bring back the Recycle Bin icon on your desktop.
Also, in this article, we will learn how you can retrieve your lost files from Recycle Bin by using the best data recovery software called Recoverit.
In short, we will assist you with how to find:
Part 1: How to Find Recycle Bin Location in Windows:
As you would already know, the Recycle Bin location on Windows differs for each of its versions. We shall henceforth study in detail on how to find the Recycle Bin location on Windows 7, 8 and 10 versions.
For Windows 7:
Step 1 Firstly, click on the Start menu available on your taskbar and then click the 'Control Panel'.
Step 2 Here, select 'Appearance and Personalization' option from the Control Panel and click 'Personalization' from the Appearance and Personalization Windows screen.
Step 3 Now, click on the 'Change desktop icons' option available on the top left corner of the screen.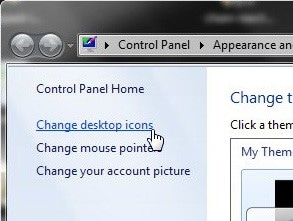 Step 4 Finally, on the Desktop icons setting screen, click on the Recycle Bin checkbox (see image below). You will have Windows 7 Recycle Bin location with you. That was easy, isn't it?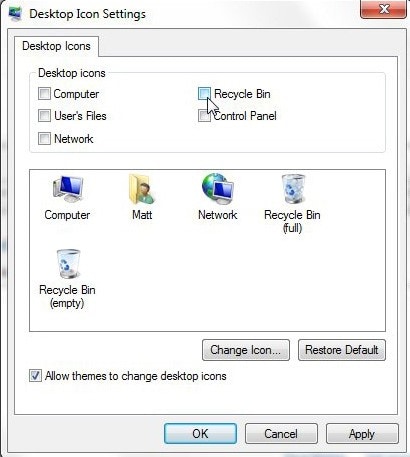 ---
For Windows 8:
Step 1 For finding Recycle Bin on Windows 8 also, first, from the main window of your desktop, click on the Start button and then the Personalize option from the pop-up menu.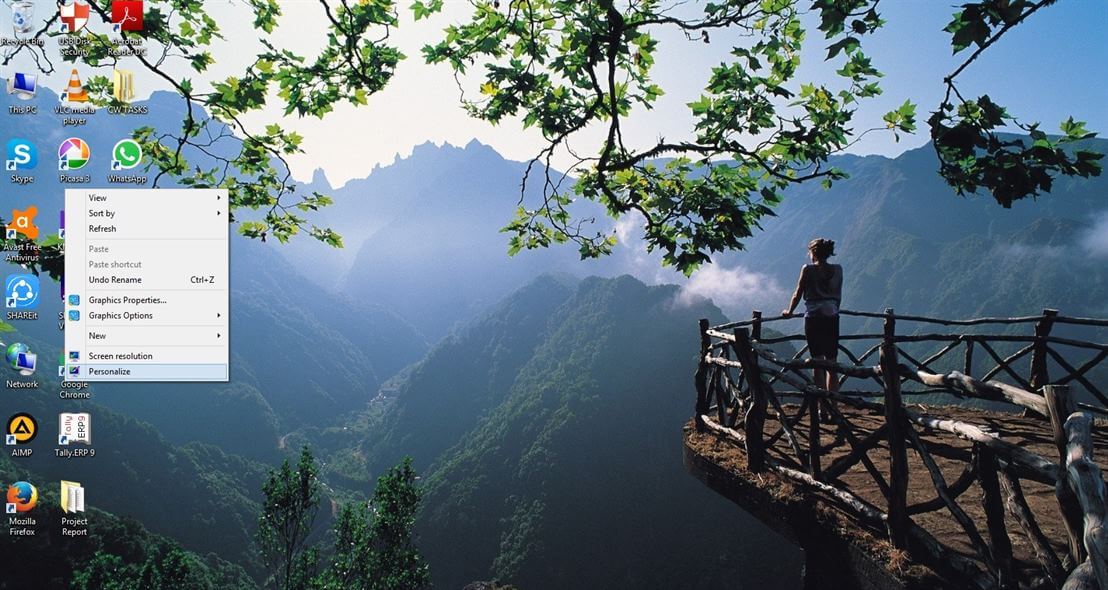 Step 2 Now, go to Change desktop icons at the top left corner of the screen of the Personalization window and click on it.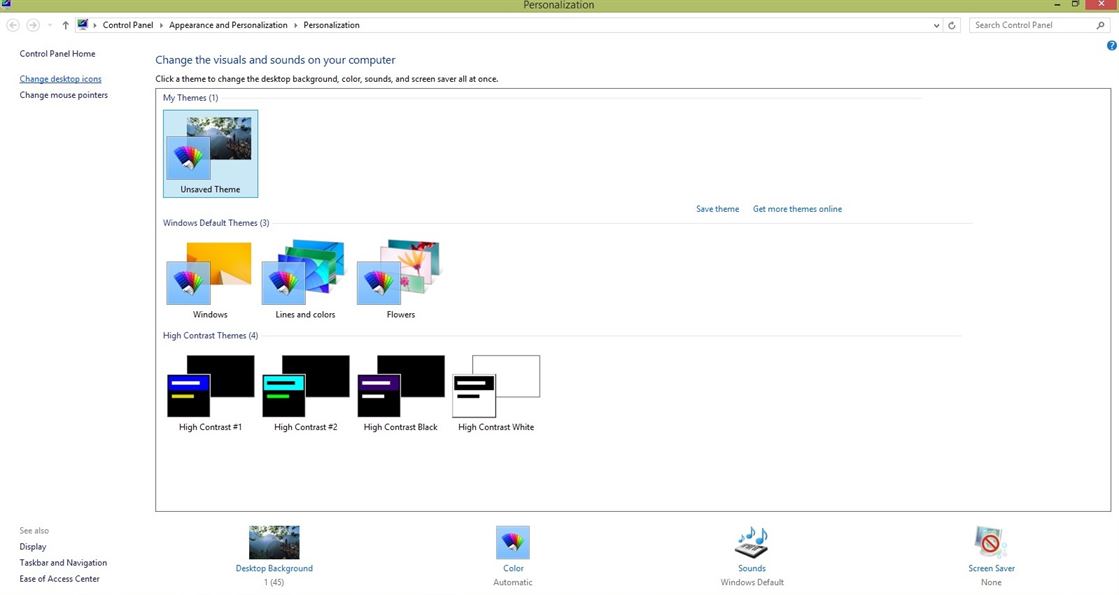 Step 3 Here on the 'Desktop Icons Settings' window a list of desktop icons will appear. You simply need to click on the Recycle Bin checkbox, OK and then Apply.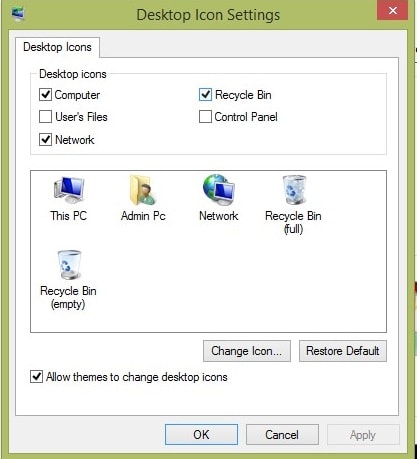 You will now see that your Windows 8 computer will have the Recycle Bin icon.
---
For Windows 10:
It is super easy to pin the Recycle Bin to your Windows 10 desktop window as well. Just follow these steps below:
Step 1 To begin, click Start or Press the Windows icon from the main desktop window and in the search box, type Recycle Bin.
Step 2 Once the Recycle Bin appears on the screen (see image below), right click on the Recycle Bin icon and then click on 'Pin to Start'.
With just these 2 steps, your laptop with Windows 10 will now have Recycle Bin located on the desktop.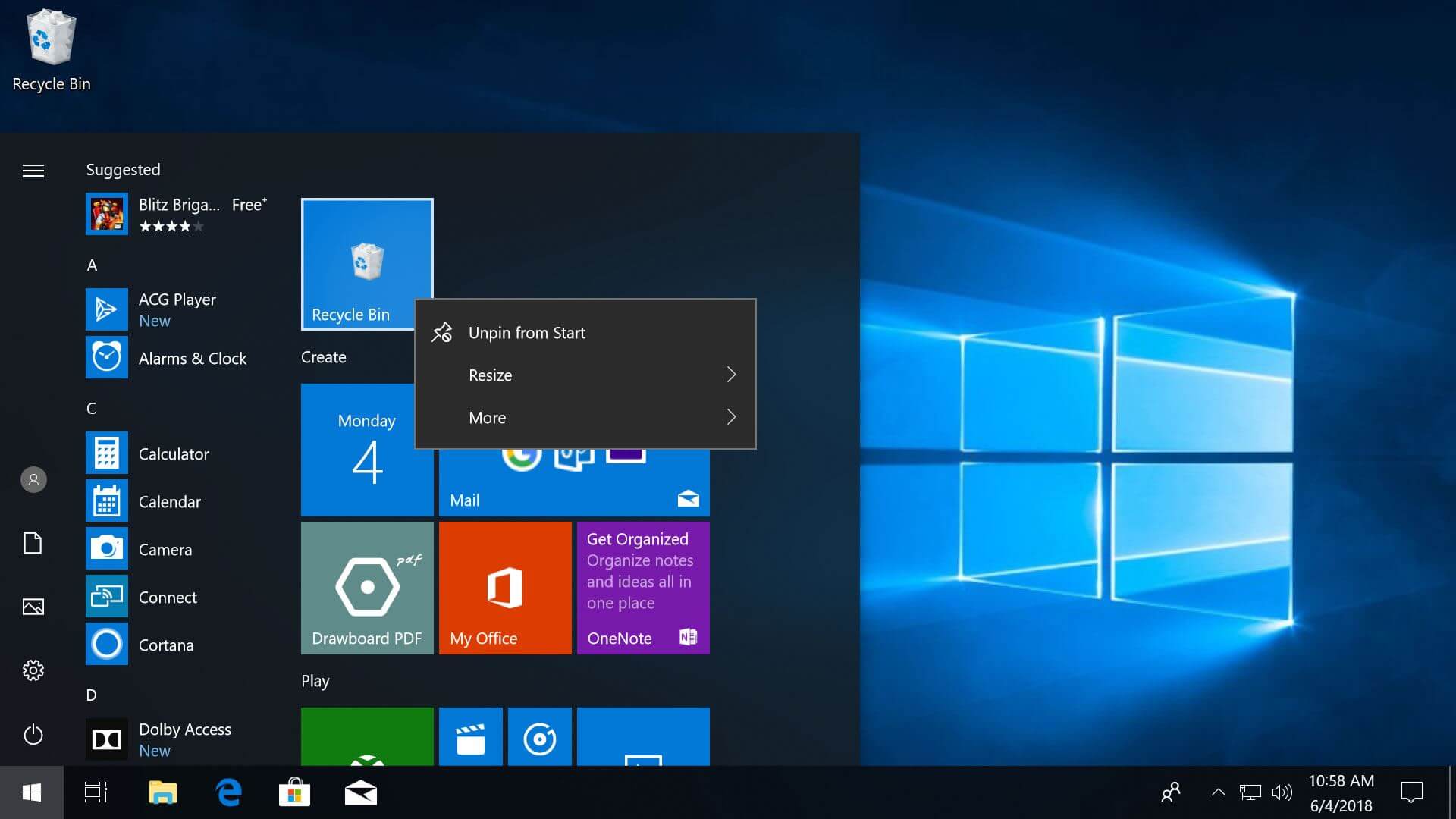 Part 2: How can you Appear and Hide Recycle Bin from Desktop
A similar method can be followed to make Recycle Bin appear and disappear from the desktop.
i. Unhide or make the Recycle Bin icon appear from the Desktop:
Step 1 Simply, right-click from the main window of your desktop and go to Personalize option from it.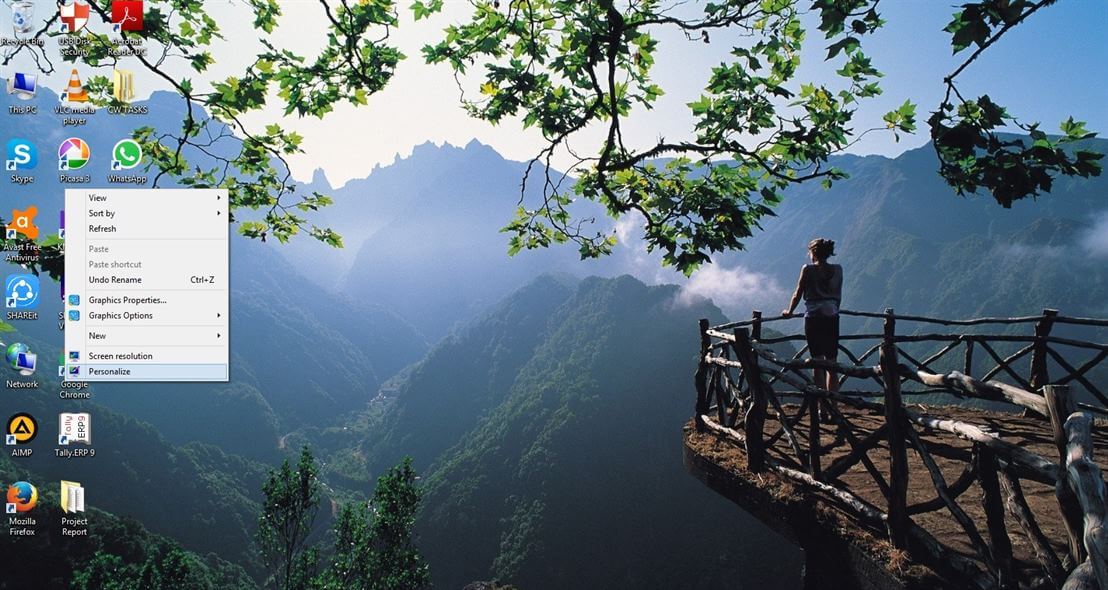 Step 2 Now click on 'Change Desktop Icons' option found at the top left corner of the window. You will see that the 'Desktop Icons Settings' window on the screen.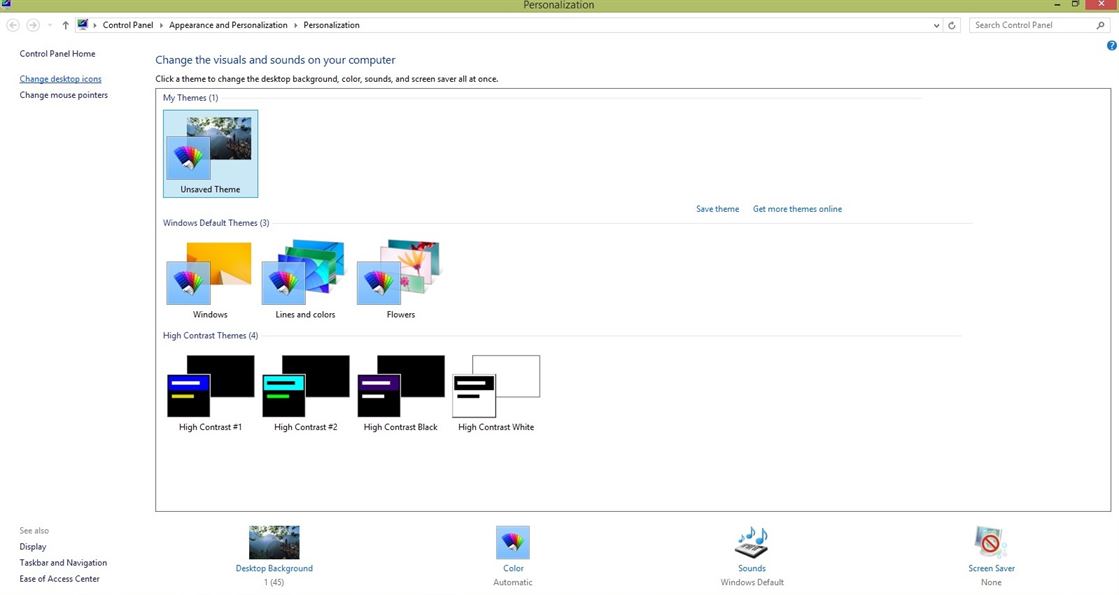 Step 3 Now, click on the Recycle Bin Check box and you will have the Recycle Bin location on your desktop.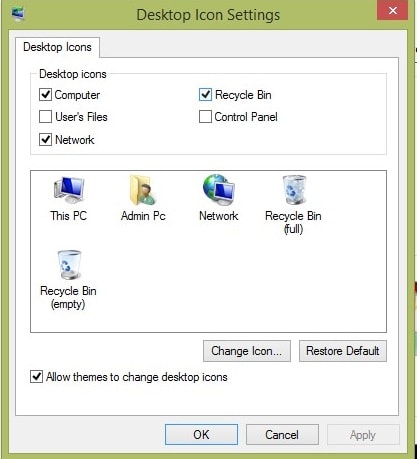 ii. Now let us learn how to Hide or make the Recycle Bin icon disappear from the Desktop:
Step 1 As in other methods, first of all, right click from the main window of your desktop and then on the Personalize option.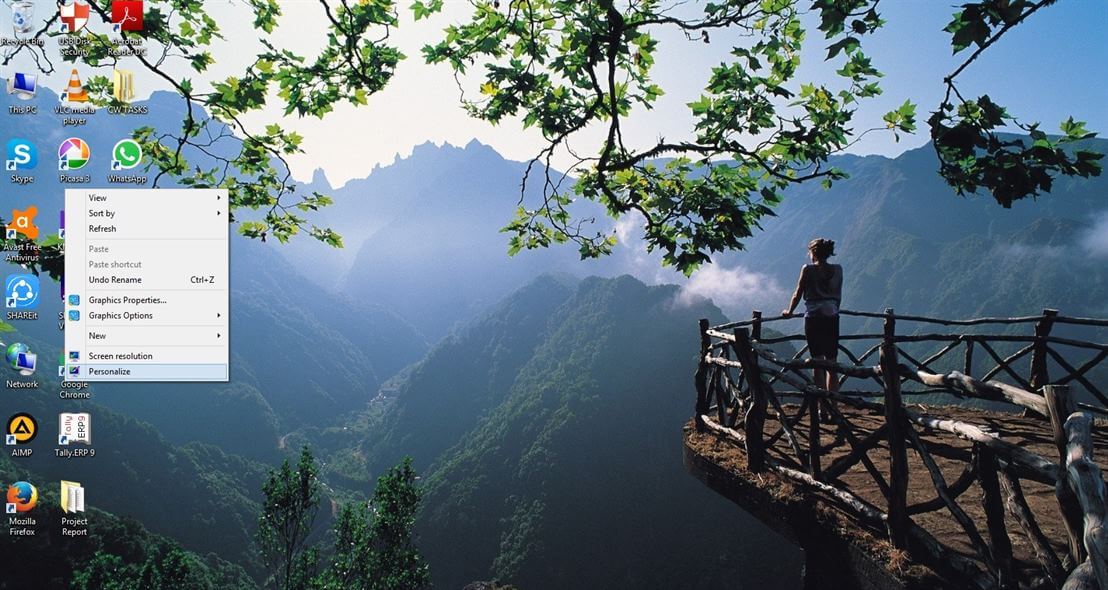 Step 2 Now go to the 'Change Desktop Icons' option from the Personalize window.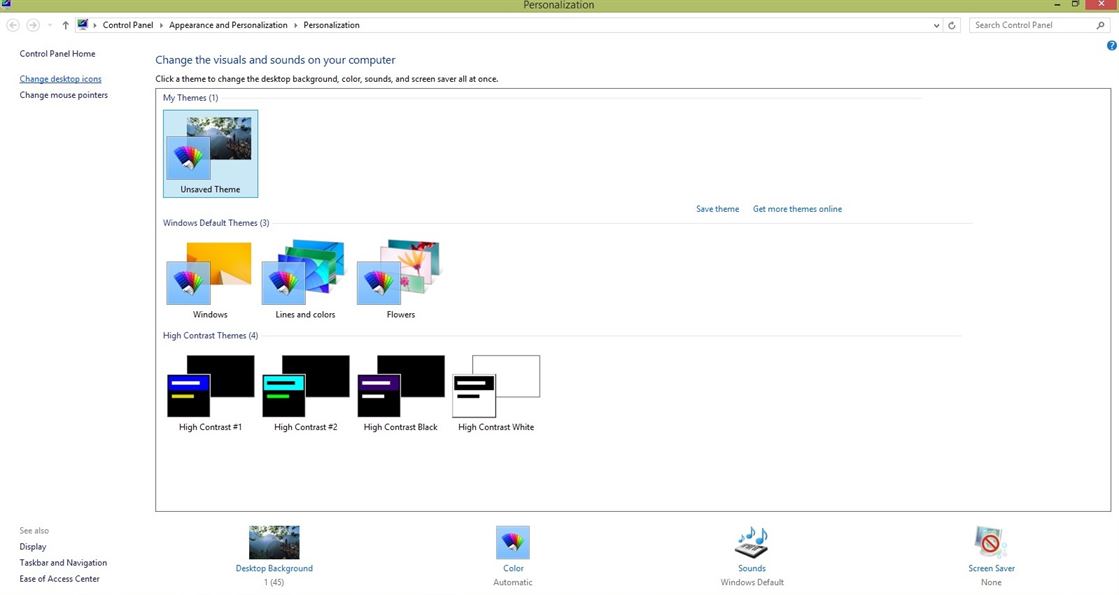 Step 3 Lastly, uncheck the Recycle Bin box, click OK and then Apply.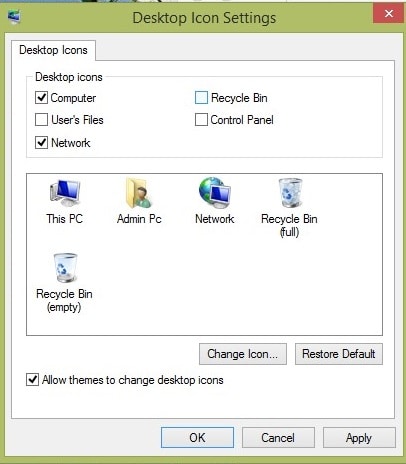 With the new settings now the Recycle Bin option will be hidden on your computer.
Part 3: Best Recycle Bin Recovery Software for Mac and Windows
The Recoverit as it is famously called supports all kinds of file and data formats which include images, documents, e-mails, video files, and audio files. The Recoverit software has fast scanning capability which can quickly through huge data files in a few minutes to recover all your lost data from a Recycle Bin you emptied recently or years back.
The most amazing part of the software is that even on a second-hand laptop, you can retrieve all the data of its first user.
Let us go through some of the best features of this extremely helpful data recovery software- iSkysoft: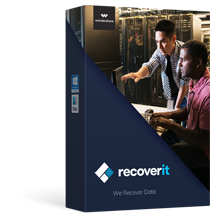 A Life Saver to Solve Your Data Loss Problems!
Restores all types of data: As said above this data recovery software can restore almost all forms of data and files no matter how or from where you lost them. The iSkysoft toolbox is known to recover data lost due to virus attack, accidental deletion, lost partition, formatted disk, system crash, and a lot more other reasons.
Compatible with all operating systems: Recoverit (IS)y tool supports Windows Vista/XP/7/8/10 and versions of Mac OS X 10.5 to 10.14. In short, you can restore your deleted files on any computer/laptop.
Recovery from all storage devices: The software can restore your files, documents, audios, videos, images, etc from all kinds of storage device including Digital Camera, External Hard Drive, Recycle Bin, USB drive, Removable storage device, SD Card, Camcorders, etc.

3,165,867 people have downloaded it
Now let us see how the Recoverit Software can help you do Recycle Bin Recovery:
Step 1 Start by launching the Recoverit software. You will find the number of data recovery types as shown in the image given below. Select the 'Recycle Bin Recovery' option straight away.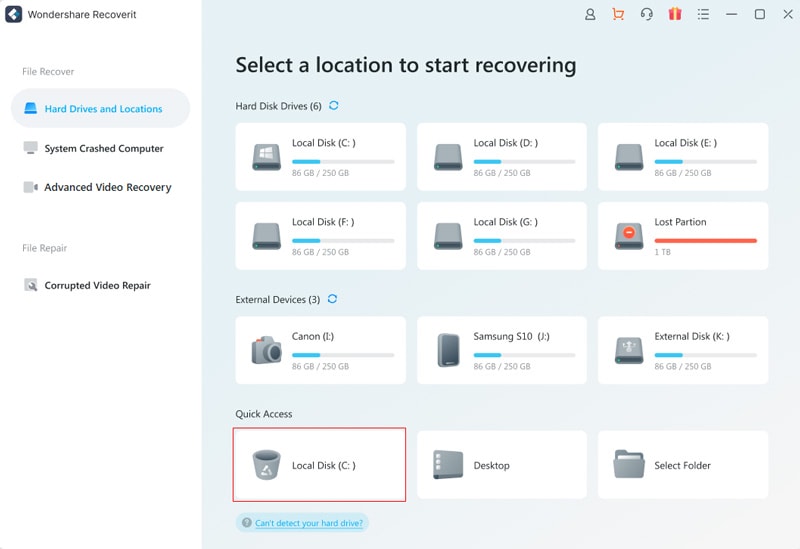 Step 2 Now the Recycle Bin folder will appear on the screen. You can either select the date from which the file was lost specifically or click on 'All Data' found at the bottom left corner to recover the entire data from your Recycle Bin.
Post your selection Recoverit will start its scanning process.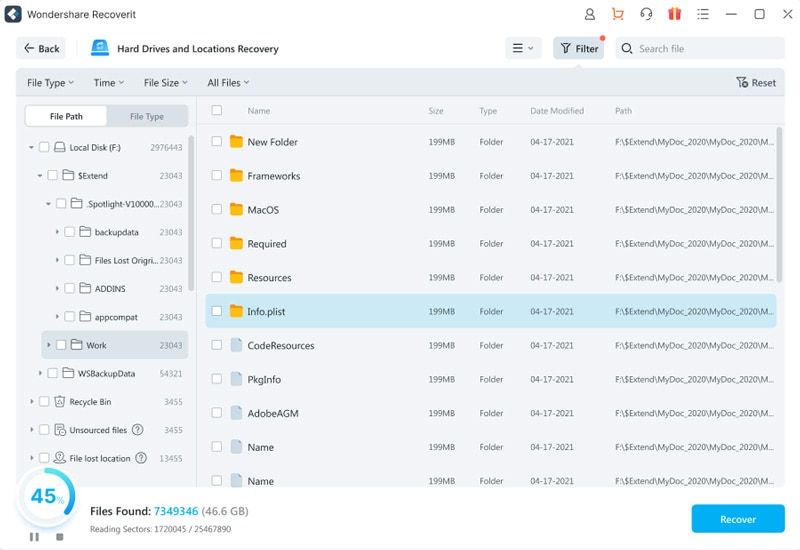 Note: Make sure your laptop is connected to a power cord or has enough battery during this process.
Step 3 Once the scanning process is finished, the data recovery software will provide list down the deleted data from your Recycle Bin. You can choose to select the required files or select all at once to restore them back to the Recycle Bin.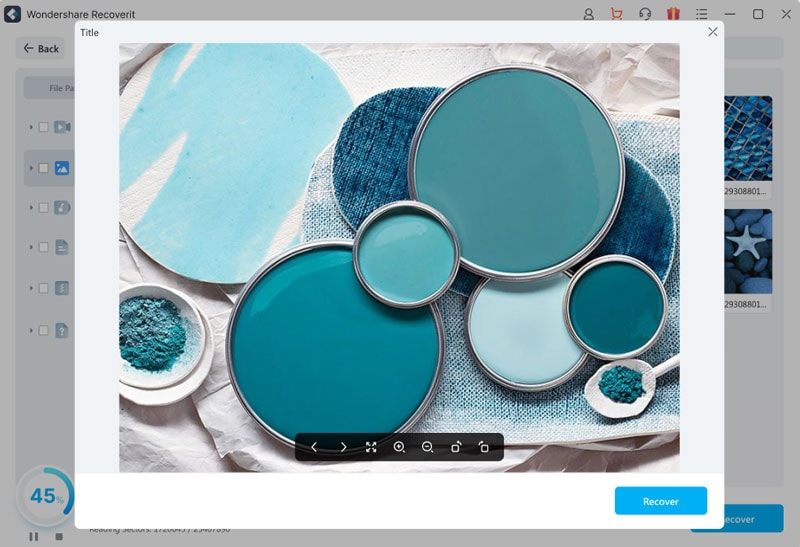 Conclusion:
Have you emptied your Recycle Bin accidentally or not knowing the importance of the files in it?
To be honest, it is a good practice for you to hide the Recycle Bin as this can halt you from accidentally deleting your own files without any backup. Also, in case you still end up deleting data and that too from Recycle Bin, take help of the best data recovery tool called Recoverit software. With just three easy to follow steps, you will get back your deleted and lost data in no time.
Lastly, we would request you to share this article in finding Recycle Bin location with your friends and help them out too.