Imagine you are running on an extremely tight schedule. You are a wedding photographer and today is the day you have promised to deliver the final product to your client. You are working on-the-line to complete your work on time.
However, your hard-drive being ultimately electronic equipment decides to bail on you and crashes suddenly resulting in a complete data loss. Further, you don't know how to restore trash on your mac. Your client is approaching but your hands are tied. What a situation!
Data loss, if not greatest, is at least one of the worst nightmares of present-day work. Whether the data being lost contains a single file or entire servers, it is always a huge setback for the parties involved. Hence, restoring files from trash gains importance in such times.
Further, if you have permanently deleted some files from your Mac whether by accident or purposefully and you are in need of such files, there is almost no sure way to restore that data from your Mac. Hence, a mistake made once can cost you your worst nightmare in the future.
However, if you fear such circumstances, stop right there and worry no more. You are at the right place. In fact, a great thing is about to happen. You can recover your lost data from your Mac! Yes, you can actually do that with the methods we will talk about here.
Method 1. Recover Deleted Files from Trash Bins on Mac (Good luck with this method)
How to restore trash on Mac? How to restore trash to original location? If these are some of the burning questions forming up just after you have hit that delete key accidentally, take a deep breath and perform the following steps.
Step 1 Mac stores the deleted files of your computer in the trash bin. However, this is not as simple as it looks. Mac stores only those files in the trash bin that you haven't deleted permanently. If that is the case, open Trash Bin.
Step 2 If you are lucky, your files may be present in the Trash Bin. Just drag the files out of the Trash. The files will automatically be restored.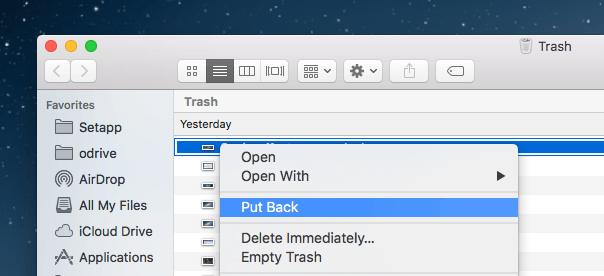 But, such situations arise only to few lucky folks. For others, data is permanently deleted from Mac and thus to recover it, we have to look elsewhere. That elsewhere may be Time Machine backup. If you have Time Machine enabled, you know what I am saying.
Method 2. Recover Deleted Files from Time Machine backup
Just a quick preview of Time Machine to better understand the recovery process:
Time Machine is an in-built application in Mac OS built to back-up and restore files. After enabling the Time Machine, the Mac will save the files automatically on the prescribed location. All the personal data, partitions as well as the entire disc will be stored on your prescribed external hard disc, NAS device, external flash drives, time capsule or any other device that support Time Machine.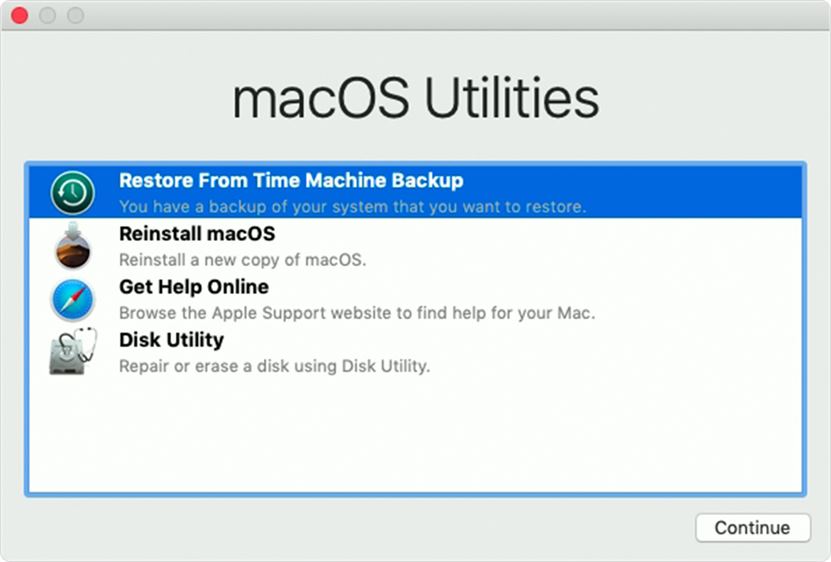 Hence, let us go through the recovery process:
Step 1 Ensure that the disc you selected for back-up is turned on and connected.
Step 2 Open that location or window that you stored the lost files once. For example, for photographs, look in the pictures folder or for documents, in the documents folder.
If there is any app that saves multiple versions of a single document by default, open any version of that particular document.
Step 3 From Time Machine menu, choose 'Enter Time Machine'.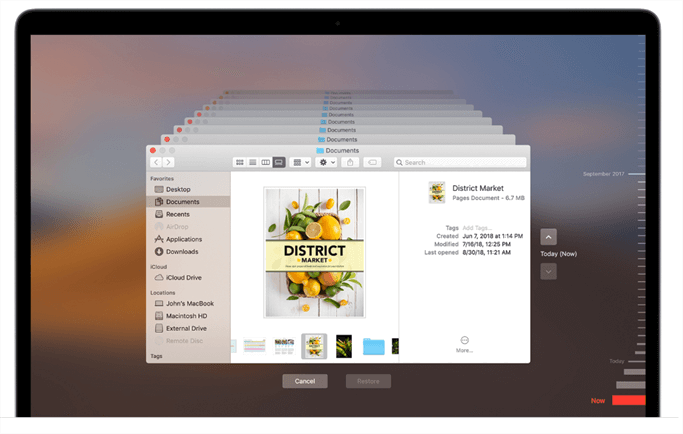 Step 4 If you are having a difficult time finding the items at their proper locations, here are some things to consider:
The Time Machine window has a timeline which could be used to see the specific date and time of the back-ups of your files. Use it to locate the exact version of the file.
Use the arrows available in the window to scroll up and down through the timeline. Further, to find particular items, use the search tab.


Use the Space Bar to preview the selected item to ensure it's the exact same file you want to restore.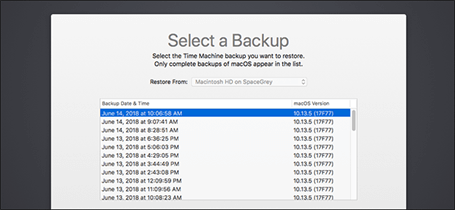 Step 5 After you select the item, click on restore or click with the Control tab to open other options.
As you notice, this is an effective way to restore the lost data. Time Machine can certainly back-up all the files and store them effectively for you to restore in the future.
However, all the files are backed up in an external disc drive or any other external medium. Thus, the merits of secure backup arise straightaway. Data loss is more common to external disc drives than data loss accidents.
Hence, you are right at square one if the data on external disc drives gets deleted. Yes, external disc drives fail and with that, Time Machine is useless. Thus, how do you restore trash on Mac if that is the case?
Well, you were waiting all along for that one solution, aren't you? Without further ado, let us go through the Recoverit (IS) Tool for Mac.
Method 3. Recover Deleted Files with Reliable Data-rescue Program
[Recommended]
The all-in-one solution for any kind of data recovery; be it a photo, video, documents, audio or any software, you cannot go wrong with the Recoverit (IS) tool.
There are many players in the market, but not a single one comes as close as this solution. Well if you doubt it; let us look at all the features of the Recoverit (IS) for Mac tool.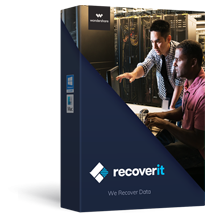 A Life Saver to Solve Your Data Loss Problems!
Recover any type of file formats including but not limited to audio, video, zip files, extensions, etc.
Easy-to-use, professional and flexible software.
Preview the file before restoring it thus enabling accuracy as well as efficiency.
Works under any scenario. Thus, data recovery is guaranteed under any circumstance.
Takes just a few clicks and that's it. No more headaches and frustrations.

2,965,271 people have downloaded it
Step by step user guide on how to restore mac trash with iSkysoft:
Step 1

Download the software:

Download the Recoverit (IS) for Mac software from the official website and launch it.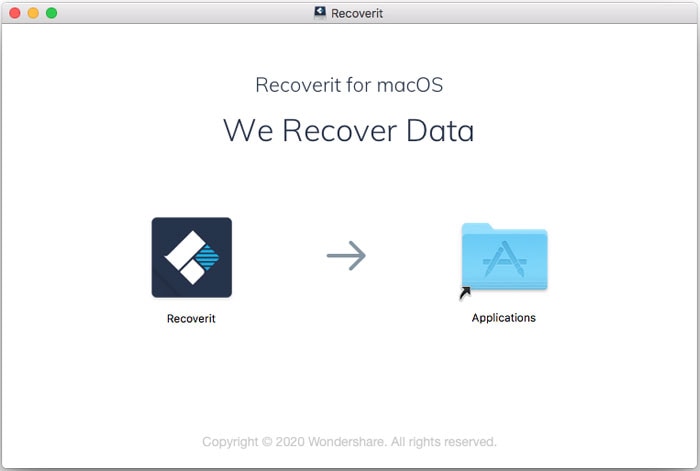 Step 2

Choose your drive:

Just as the software is launched, you can view the recovery mode selection page. In that page, there are several recovery modes as depicted below. Select a suitable mode of recovery for your lost data. The page will then redirect you to choose the drive among the listed ones.

Choose the drive where you believe your lost data was last stored.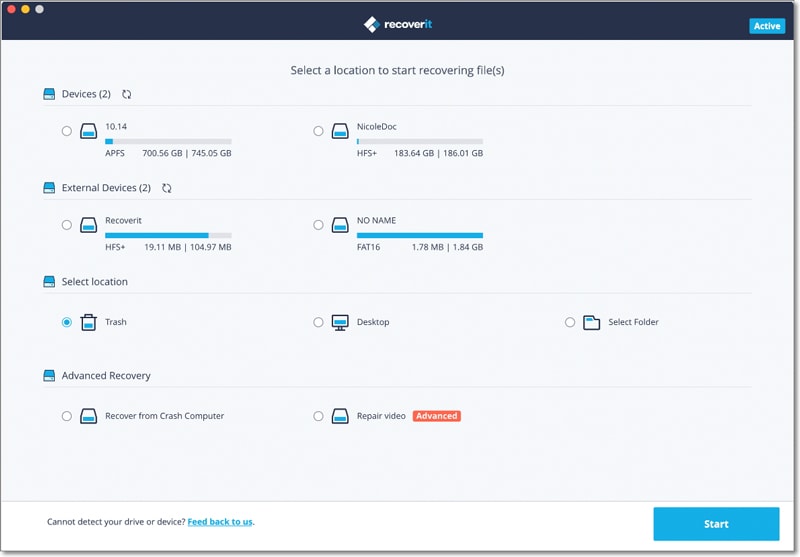 Step 3

Scanning process:

The iSkysoft solution will find and scan that entire drive for your lost files. Sit back and relax as the scanning process goes underway.
Step 4

Preview and Recovery:

The Recoverit (IS) Mac tool lets you preview the files to recover before you recover any lost files on your Mac. Select the files and hit 'recover.' Your deleted files will be recovered.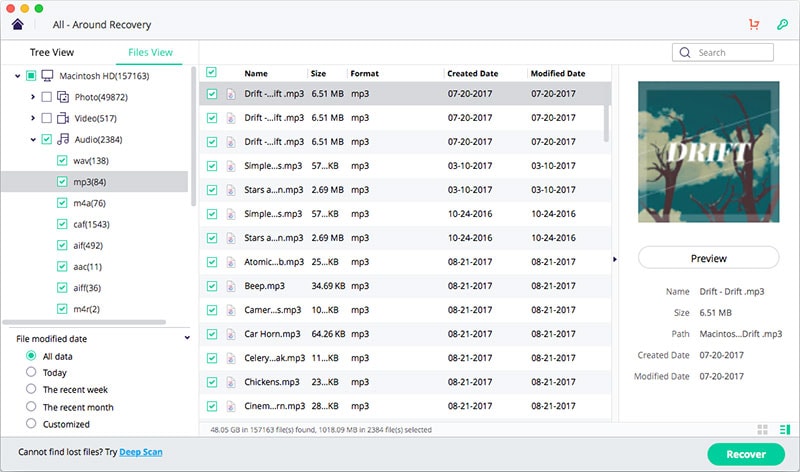 Conclusion
Well, restoring trash from trash bin has its own caveats. You can only do that if the files aren't permanently deleted. If in any unfortunate case they are deleted permanently, this method goes out the window straight away.
Time Machine is a better solution than Trash Bin for restoring lost trash on Mac. Once enabled, Time Machine will provide you with the luxury of recovering any version of any file you have lost. But the lost file must be backed up by Time Machine.
Further, backing up on external drives is as risky as deleting data itself. If the external drive is lost, broken, attacked by virus or tampered in any other fashion, all hope of data recovery goes with it. Thus, the only luxury that you would like to have is by possessing the Recoverit (IS) Tool to restore emptied trash, restore deleted trash or to restore any files from trash or any other location on Mac for that matter.