Why do you need to delete trash on Mac? More importantly, why do you need to delete trash permanently and securely on your Mac?
Well, we have answers for both of your questions. We all know that when you delete some file or data from your Mac, normally it doesn't get deleted, it's just moved to recycle bin. The operating system does so in order to secure the possibility for you to get your data back in case you accidentally delete it. But, due to the same feature, your trash bin keeps stacking up, and at one point, it is so over packed that it starts eating into your storage space, thus, it becomes necessary to delete trash from your Mac.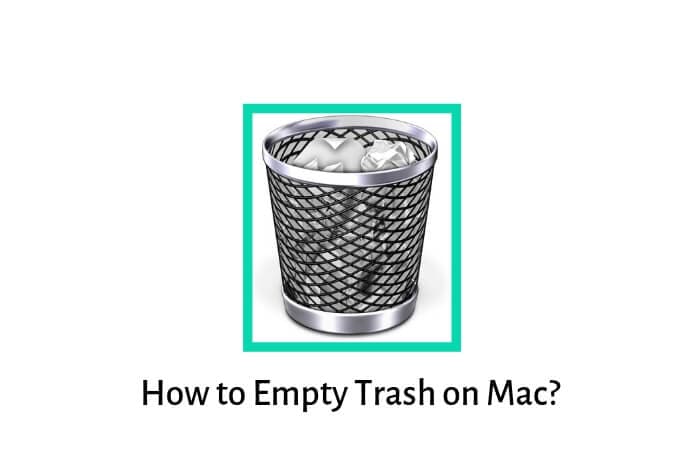 Part 1. Learn the Best Way to Delete Trash on Mac
It's really easy to delete trash on Mac, you can do it just with a few clicks. But there are 2 different ways, and they target two different things. You need to know what kind of action you want to take.
i. How to Delete Trash on Mac?
The first one is the simple Process to Delete Trash on your Mac, but here is the thing you need to know. Whenever you delete a file from your Mac or delete trash on Mac, it only erases the presence of the file from the front of you, it surely empties enough space the data was covering, but the data still remains in the system. So, if you want to delete trash on Mac simply, you can follow the steps below.
Step 1 Start with your Mac switched on and the home screen in front of you. On the home screen, select the "Trash Icon" in the "Dock".
Step 2 Once you spot the trash icon, just simply click and hold on it, this way you will see a popup menu.
Step 3 You will see an "Empty Trash" option in the popup menu. Just click on the option. This will delete trash from the Trash bin of your Mac.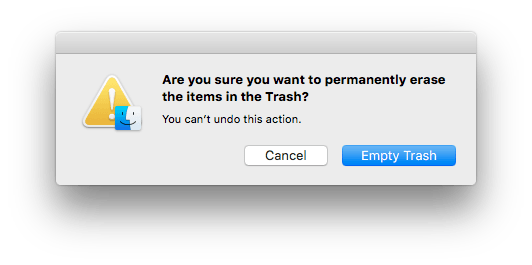 ii. How to Delete Trash on Mac Securely and Permanently?
Here comes the second way, deleting the trash on Mac permanently and Securely. As you know that once you delete a file or trash on Mac, the data still exists in the background, that means it can be easily recovered using a Data recovery software or by other methods. Leaving your important files recoverable is dangerous, and keeping the same in mind, the Mac OS has a way to delete your data permanently. Follow the below steps to know how to permanently delete trash on Mac?
Step 1 Once you have the trash icon in front of you, hold the Command Key first, then Click and Hold on the Trash icon. Once you do so, you will find the "Empty Trash" option replaced with "Empty Trash Securely" in the pop-up menu.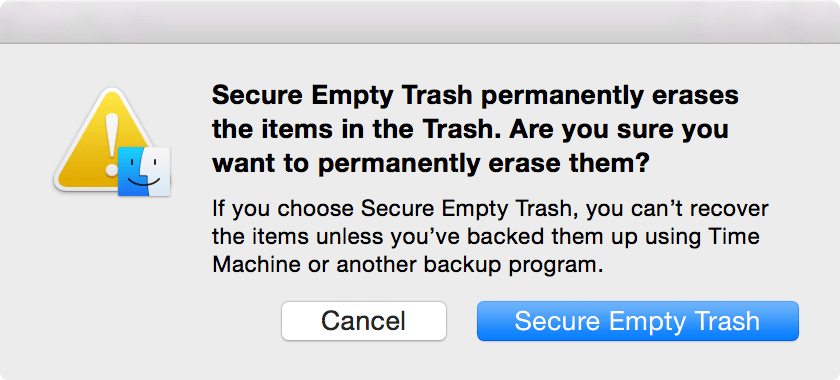 Step 2 Now, you just need to click on the "Empty Trash Securely" option. This will permanently delete trash on mac.
Congratulations! Now, you have deleted your trash permanently.
See also: How to Securely Empty Trash On Mac?
Part 2. Always Use iSkysoft to Recover Accidentally Deleted Trash on Mac
Well, it's not necessary that you always intentionally delete trash from your Mac, just like you did it above. Sometimes, you delete trash on Mac by mistake as well, it can be an accidental click, but it could result in loss of your very important data. Thus, you need to know how to undelete trash on Mac, or, how to recover deleted trash on Mac.
The best way to undo deleted trash on Mac is to recover it by using Recoverit (IS) Tool for Mac. It's simple, so it makes the recovery of trash very easy, it is very powerful, so it can easily recover all of your deleted trash on Mac. There are a lot of other features about iSkysoft that makes it the best software to recover your trash on Mac.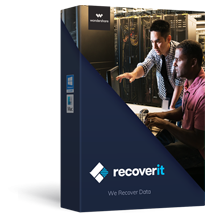 A Life Saver to Solve Your Data Loss Problems!
There are a lot of recovery modes for you to choose from, just like the Recycle Bin Recovery mode, you can choose any other listed recovery mode as per your data recovery need.
It has a deep scanning feature, that is powerful enough to find out all the recoverable trash on your system or all the other data that you want to recover.
Other than trash, you can recover each and every type of data you lose i.e. Photos, Videos, Documents, Music, Zips etc.
The iSkysoft supports data recovery over the multi-operating system, thus being flexible enough to serve your every device's need i.e. Windows, Mac, Android.
iSkysoft allows you to recover data from the external devices and drives as well, thus, you can recover data from your hard drives, cameras, iPhones, etc.

3,165,867 people have downloaded it
How to Recover Deleted Trash on Mac?
Step 1 Before everything, you first need to go to the iSkysoft official website, choose the Mac version on Recoverit (IS), and download it. Once you have downloaded the Mac version, you can install the program on your Mac, and launch it.
Step 2 After launching the Recoverit (IS) for Mac, you will be welcomed by a number of recovery modes on the welcome window. Choose "Trash Recovery" for your trash recovery needs.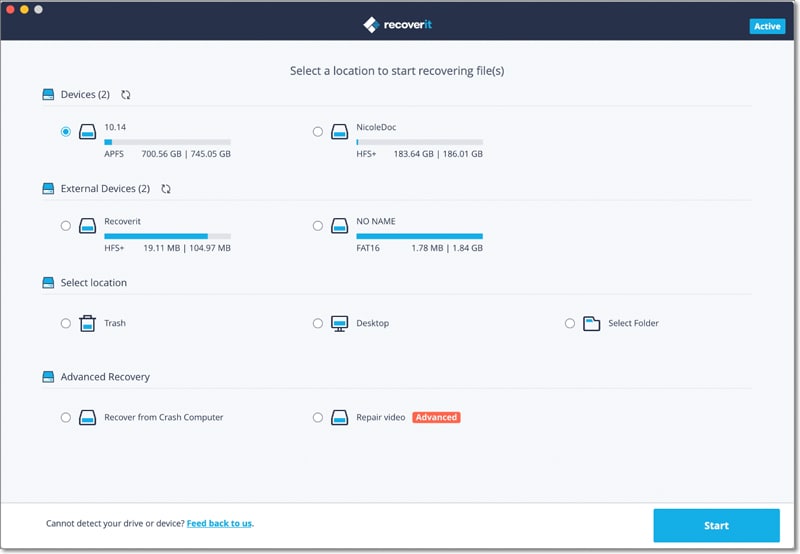 Step 3 In this step, the program will scan your trash to find for recoverable trash files. Once the scanning is done, you will see a preview of all the recoverable files from the trash of your Mac. Select the file you want to recover from the sorted types, or simply search the name of the file from the search bar. Once you have selected the files, simply click on recover to recover the trash file on your Mac.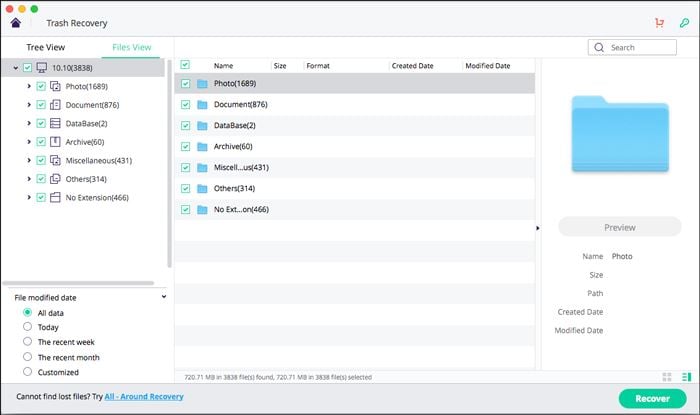 Note: In case you feel unsatisfied with the result of "Trash Recovery" mode, or you don't see the file you want to recover, you can try the "All Around Recovery" mode. It will initiate a further deep scanning to bring you all your recoverable trash files.
Now, you know how to delete trash on Mac, and most importantly, you know how to permanently delete trash on Mac. It's very easy, but it's very important as well, you should always know which file to delete permanently and which file you might need. Because, once you delete trash on Mac permanently, it makes it very difficult to be recovered, which is equally a good and bad thing depending on you need at that time.