Losing files, or finding them corrupt, is the biggest cause of stress and anger for computer users, something that has been working for months, sometimes even years, suddenly disappears, or is apparently broken or corrupted, it can be hugely inconvenient whatever the file concerned is, if you were just hoping to listen to some music and find your Pandora files are somehow now unavailable it is not the end of the world, it is however, very annoying. Fortunately, you worries can be eliminated now. In this article, I will show you the easy steps for Pandora file recovery and Pandora password recovery.
Part 1. Reasons that May Result in Losing Pandora Files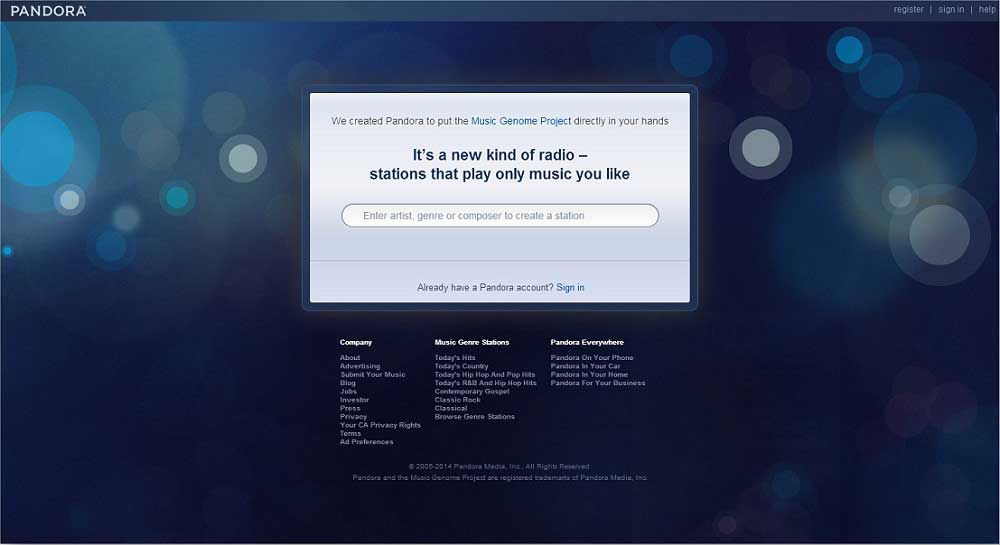 There are several ways files can become corrupted on your computer, and here we will take a look at the most common issues.
The first is a software crash. Occasionally, if your music player crashes for some reason, it can cause the music files it was using to become corrupt, and you then find that you are unable to either find or open the music files afterwards. There is little you can do to avoid this but for software that frequently crashes, check for updated versions or completely uninstall the program and start again with a clean install.


The second way your music files can become unusable is through user error. Yes, it does happen and no, none of us like to admit it, but deleting the wrong file or folder by accident happen, and you can lose your Pandora music collection as a result. Being careful when deleting files or making any changes is the best way to avoid this one.


Another way for your files to suffer is a power outage. This is not such a risk for laptops with their own power supplies obviously, but for desktops, a power outage while the computer is being used can cause issues and cause the loss of some of your Pandora music files. For desktop PC's, an uninterruptable power supply can lessen the impact of such circumstances, most won't run the computer for long, a few minutes at most, but that is long enough to shut down the PC properly and avoid the effects of the instant power loss.
Part 2. The Best Solution to Pandora Data Recovery
Of course, if any of those things have already happened to your Pandora installation, knowing the best way to avoid it now is not really much help, what you need here is a way to recover your lost Pandora files once it has happened. Luckily there are some excellent pieces of software available designed to do just this, my favorite is Recoverit (IS) for Mac, it offers every tool I want in a nice, easy to understand interface.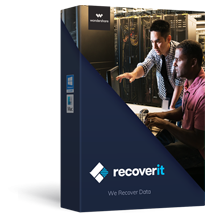 A Life Saver to Solve Your Data Loss Problems!
It is compatible with both Windows and Mac operating system.
It supports a large number of storage device type including hard drives, USB flash drives, SD cards, etc.
All major types of files can be recovered including music, images, video, documents, emails, and archives.
It has a deep scan features for in-depth scanning of the hard drive for searching files to recover.

3,015,629 people have downloaded it
Because the software only scans your drives, it is non-destructible and does no damage to any other aspect of your computer environment, it merely finds the things you thought lost. It can scan for any type of file you can think of, and can even scan external drives, cameras, memory cards, USB memory sticks and media players whilst connected to the host PC.
Part 3. Step-by-Step Guide on How to Recover Pandora Files
The software is built around wizards to accomplish any data recovery task, making the process easy to accomplish for anyone, no matter their experience. Here is a step by step guide to finding a lost folder, for instance your Pandora installation, using Recoverit (IS) for Mac.
Step 1 The first action when using Data Recovery is to decide which file types you wish to recover. On the main screen there are photo, video, audio, email, documents, and more for you to choose from. Note that to shorten scanning time, the software will only scan and recover the chosen file types. Then click on the "Next" button to continue. If you are trying to find a lost Pandora folder on a mobile device, make sure it is connected to your computer before you start.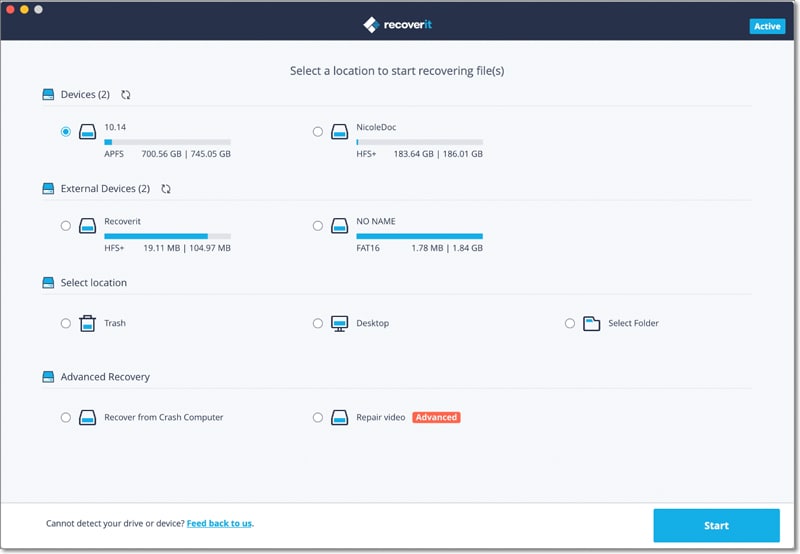 Step 2 The next step is to choose where the software will look. You are presented with a list of available drives to search, including any external devices that are connected, pick the drive your folder was on and click the "Start" button.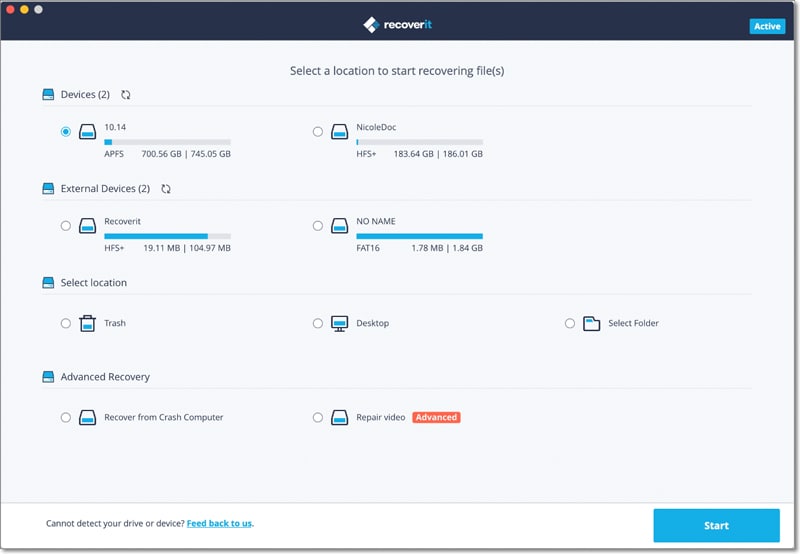 Step 3 After a while, Data Recovery for Mac will present you with a list of all lost files and folders on that drive, simply select the one you want on the left hand menu and make sure the box next to it is ticked, then click the green recover button at the top of the screen. All that remains is to choose a destination where the files will be retrieved to, and then wait for the folder to be reassembled.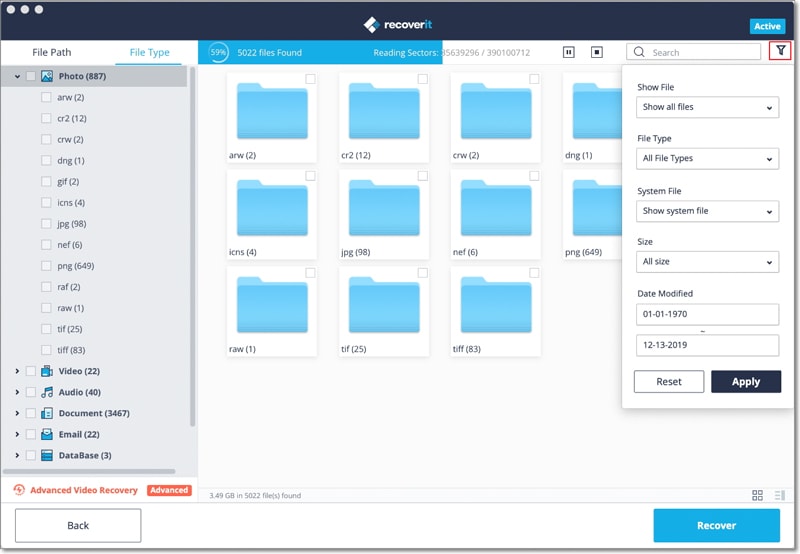 If you don't find your wanted data from the scanned results, there is a "Deep Scan" option for you to let the program scan deep into your mac and find more recoverable files. In this mode, you can selectively recover thousands of files like the the screenshot below.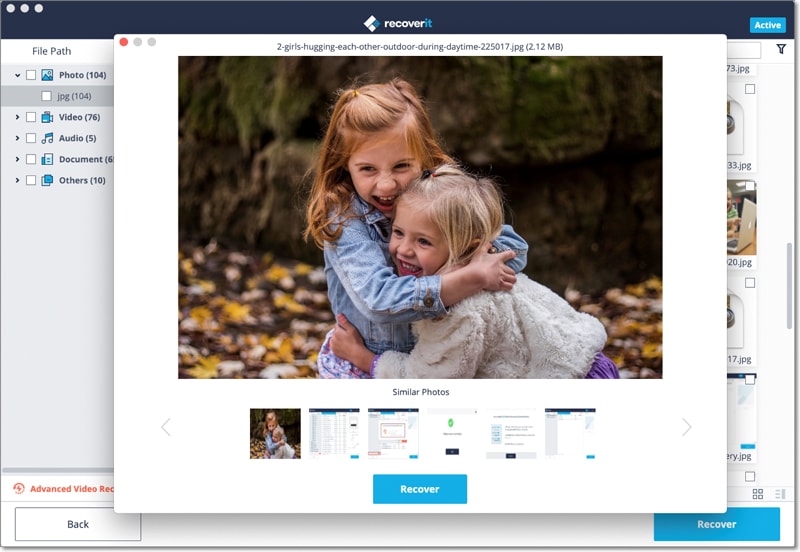 Part 4. Solution to Pandora Password Recovery
The last issue that can crop up with Pandora is missing passwords, this can be annoying and there are a few reasons it may happen.
First off is a new version of the software. When upgrades happen, either on the desktop or mobile apps, you can find that for some reason your password and other account information doesn't mange the transition to the new version. This can catch you unawares, and I personally find it especially annoying on the mobile apps. In addition, there can be account issues, especially password one, brought about from a corrupted installation, by drive failure, accidental deleting of files and so on. This is more likely to happen on a computer rather than a mobile device, but does present a threat to all.
However your password got lost, there is no need to panic, as the solution is straightforward. Visiting the Pandora website, you will find an 'I forgot my password' link underneath where you sign in, this will open up a dialogue for you to input the registered email address for your account, and Pandora will then email a link to reset your password and input a new one. To make sure this option runs smoothly it is important to keep your contact email address up to date in your Pandora account at all times.