Facebook is accounted as the top-rated social media application that has catered billions of users who are interconnected across a singular platform. With people of different tastes and requirements, Facebook is filled up with a variety of updates and features. Many users have developed Facebook as their primary source of communication, with prompt statuses and updates to keep their following updated of everything that is occurring within their lives.
However, under such cases where you accidentally delete or lose a certain post or message that is quite important for your record, there is always a way of recovering such lost data. This article presents you with a guide on how to recover deleted Facebook posts and messages.
Part 1. How to Recover Deleted Facebook Posts
The first part of the article would cover various techniques that can be adopted for recovering your Facebook posts that have been lost or deleted by accident. When looking over methods that would help you in getting your Facebook posts back on your profile, you can settle over a set of effective techniques that are quite easy to execute.
The article looks over three efficient methods that have been observed as adequate in recovering your deleted Facebook post.
1. Check Your Email
Log in to your Facebook account on your computer and proceed on clicking the notification icon present on the top-right corner of the screen.
Tap on the notification that consists of the text of the original post that has been lost.
Open your email on a browser that was utilized for creating the Facebook account. It would contain all the updates that are occurring across your account.
Type "Facebook" on the search bar to filter out its emails. Find your wall post notifications within the email and open the email to lead to the original post.
2. Check your Friend's Email
Conversely, you can check your friend's email for checking out the updates they have received over your status update.
Ask them to navigate to their email address to check whether they have received a mail from Facebook when they have been tagged across the post, or they'd have commented on it.
3. Find Original Post
If the post that has been deleted from your timeline has been shared from another account or page, you can simply search the original post from Facebook's search bar. Type in a keyword and find the post in the results.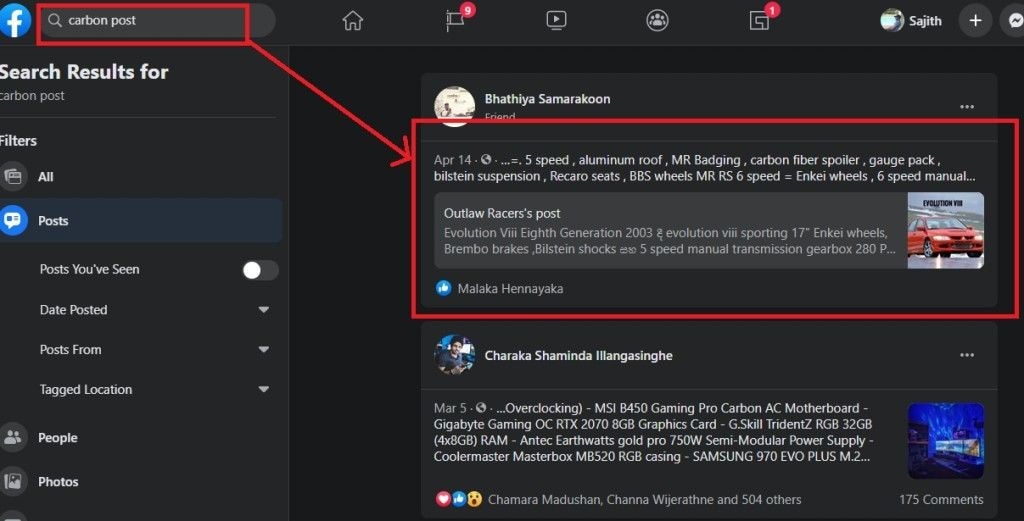 Part 2. How to Recover Deleted Facebook Messages
The second portion of the article would take the deleted Facebook messages in focus. While figuring out an optimal method on how to recover deleted Facebook messages with ease, you need to come across the article to discover the multiple techniques that can be easily adapted for retrieving the Facebook messages that are lost or deleted from your Facebook account.
The following techniques are explained in detail that would guide you in recovering deleted Facebook messages with ease.
1. Check your Archived Conversations
This technique requires you to have a Facebook Messenger application installed on your device.
Open the Messenger app on your device and lead to the chats section of the application.
Type the name of the person with whom you have had the conversation that you wish to retrieve.
Tap on their name in the search results and view the chat on your front. Usually, the chats are only archived when you have considered deleting them from your device.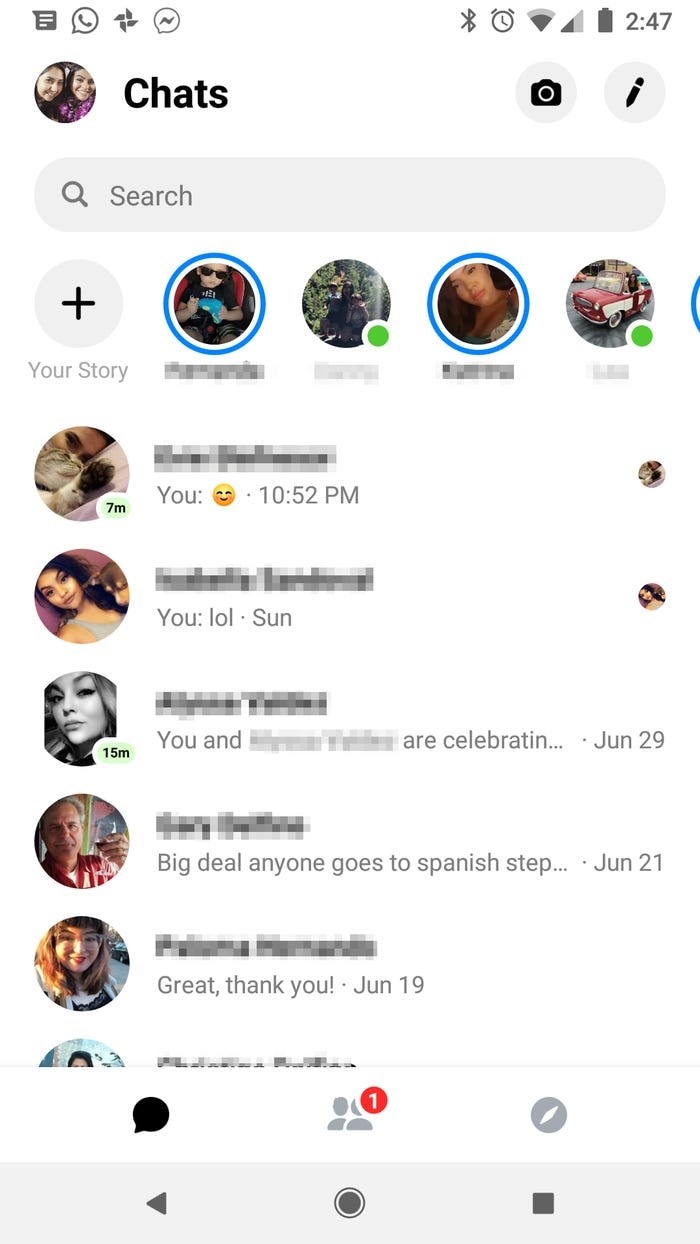 2. Ask the recipient for a copy, or screenshot, of the message or conversation.
The other simple technique that can be considered for recovering a certain message or a conversation is to contact the person on the other side of the conversation. Whenever a chat or a message is deleted from your device, it only happens at your end. Thus, you can simply ask the user that you had a chat with to send you a screenshot of the message or conversation or copy your respective messages to allow you to retrieve them with ease.
3. Check if your Facebook messages were sent to your email.
The feature strictly works if the option of email notifications are enabled across your device. With it enabled, the conversation can be easily searched across your email.
Part 3.
[Tips]

Don't Wait Until It's Gone

While you focus in detail on the methods that can be adopted to recover your Facebook posts and messages, such issues arise in various other places where you accidentally lose significant data of your devices and drives. As presented for Facebook posts and messages, there are techniques available to retrieve data under such circumstances.

One effective technique that has been presented comes under the name of Wondershare Recoverit, a tool that helps you to recover deleted data within a few steps. There are many reasons why this platform is considered for working on, which are presented as follows.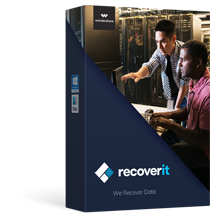 A Life Saver to Solve Your Data Loss Problems!
Recover the lost and deleted data from any storage device with ease and safety.
You can recover data from internal and external drives.
Data can be recovered for cases where there has been sudden deletion, corrupted drives, and system crashes.
Easily preview data before recovering it on your device.

3,165,867 people have downloaded it
To efficiently recover data from any associated device using Recoverit, you need to follow these simple steps.
Step 1Open Recoverit
Launch the platform and select the hard drive where you wish to scan for file recovery. Tap "Start" to initiate the scan.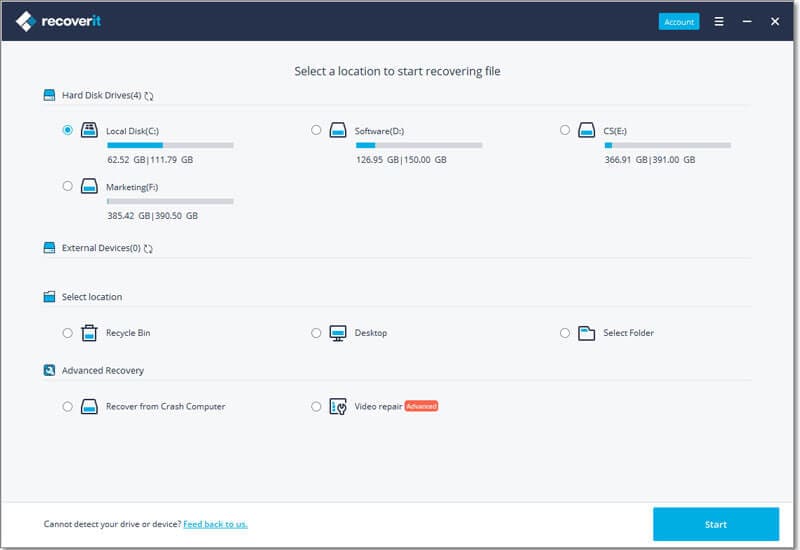 Step 2 Deep Scan
If the quick scan fails to provide the respective file that you wish to recover, you can opt for a deep scan.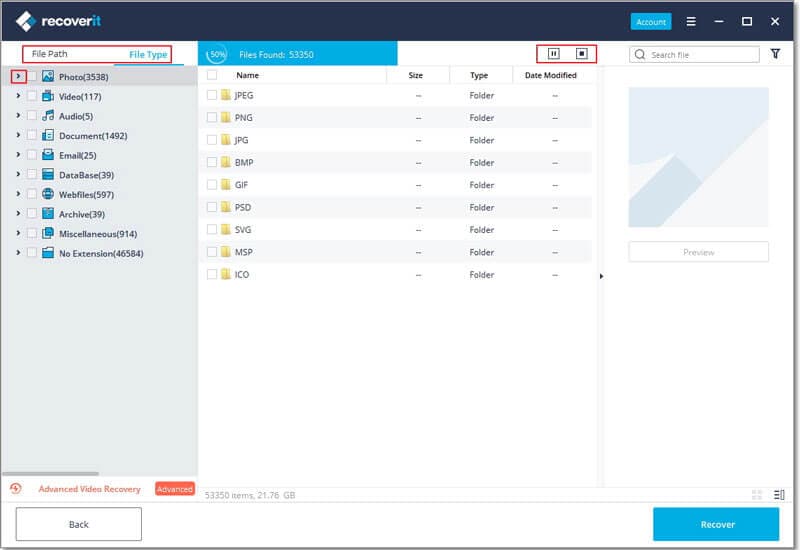 Step 3Recover File
However, if you find your file that is to be recovered, tap on it, and select "Recover" to save it on your device.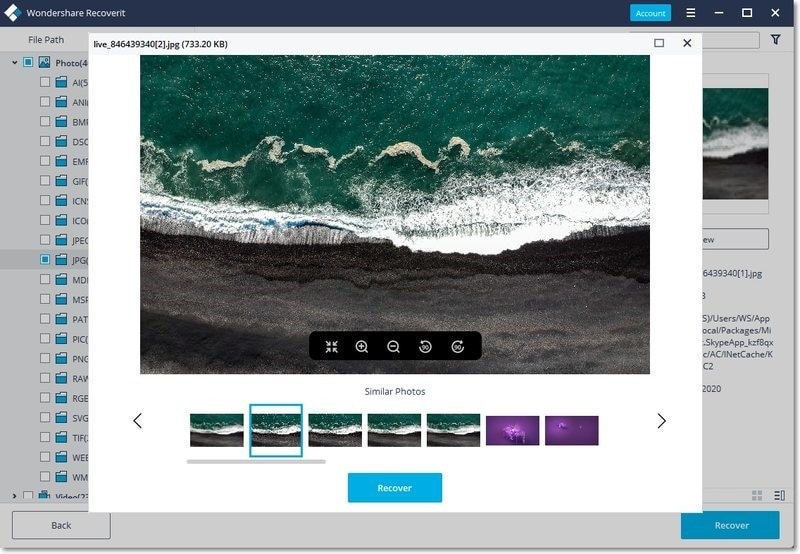 Conclusion
This article provided a comprehensive guide on how to recover deleted Facebook posts and messages by following a variety of techniques. These techniques would help you clear out any misunderstandings that might have been building over any discussion you'd be having with your friends or families. The adoption of these techniques ensures that no detail misses out from the user's sight in any case.