"Which is the best software to recover deleted files from Android phone? I have accidentally deleted some photos from my Android and can't seem to get them back."
- a question from Quora
This is one of the most commonly asked questions of Android users who suffer from an unexpected loss of data. With the advancement in technology, data recovery techniques have also been improved a lot. Now, there are all kinds of recovery apps that can be used to get back lost or inaccessible data from an Android. Though, there are also a lot of gimmicks out there claiming to be the best app to recover deleted files from Android. To help you, we have come up with this handpicked recover deleted files Android app list, so that you can pick the best solution.
Part 1: Top 5 Software to Recover Deleted Files from Android Phone
As you know, there are several options to recover deleted files Android app not root and desktop applications. Though, not all of them can yield the expected results. Following are some of the best options to recover deleted app data on Android.
1. iSkysoft Toolbox – Recover (Android)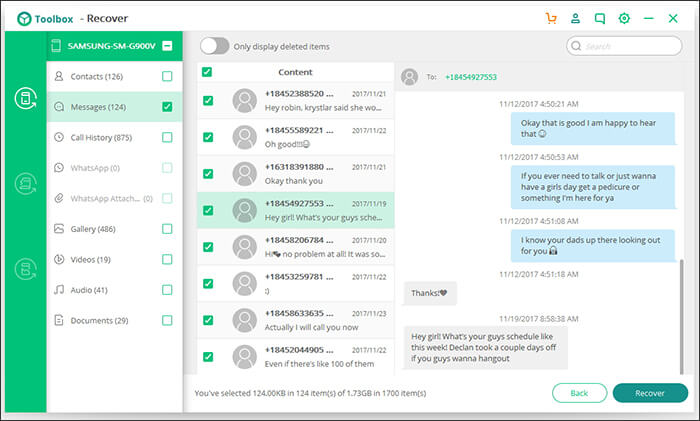 This professional data recovery application from iSkysoft Toolbox would be your go-to solution. It doesn't matter if your device is not responding or if it has been corrupted, the restore deleted files Android app would yield exceptional results. The application also offers a free trial version for users to get a hands-on experience of the tool.
It is compatible with 6000+ different kinds of devices, including every big manufacturer like LG, Samsung, Motorola, Lenovo, Huawei, and more.
The recover deleted files Android app needs no root access. Also, it will not harm your device in the process in any way.
This deleted data recovery software for Android can extract your photos, videos, contacts, call logs, messages, notes, and every other type of data.
It will let you preview the extracted data and select what you wish to save on the Android or the local storage.
It is pretty easy to perform data recovery on any Android using iSkysoft Toolbox – Recover (Android). The tool is also known for its high recovery rate in the industry.
---
2. DiskDigger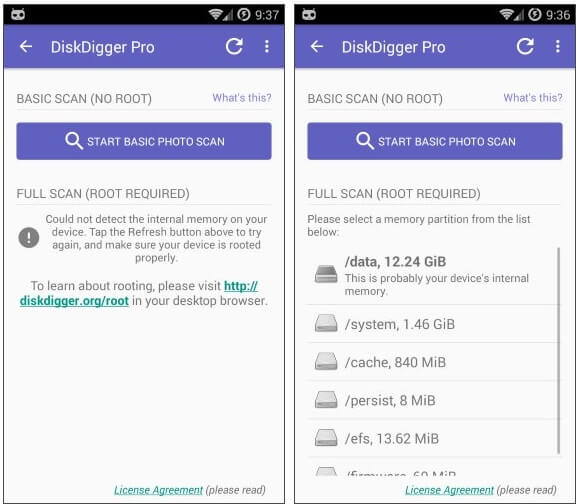 This is another popular data recovery tool that supports a wide range of devices, including Android phones. For instance, DiskDigger Pro is a dedicated recover deleted files Android app that supports numerous devices. Just install it on your Android device to retrieve your data or try its desktop application.
While the application is known to recover photos, it struggles to extract other formats of data.
Some of the features of the DiskDigger Pro undelete app Android would need the root access.
The app supports the recovery of almost every data type and is pretty easy to use.
It lets us save the extracted data to the cloud or any other local storage.
---
3. Remo Recovery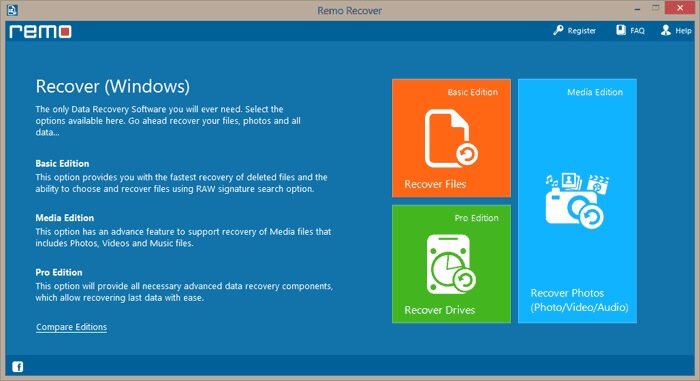 If you are looking for a freely available solution to recover deleted files Android app no root, then consider Remo Recovery. Sadly, the free version comes with certain restrictions and you would have to get its paid subscription to access its premium features.
It supports every leading Android device (new and old) and will not yield any compatibility issue.
It can recover your photos, videos, documents, and every other kind of data.
The tool supports the recovery of data lost under all kinds of scenarios including accidental deletion or corrupt storage.
The app is extremely secure and will not harm your device or hijack your data.
---
4. 7-Data Android Recovery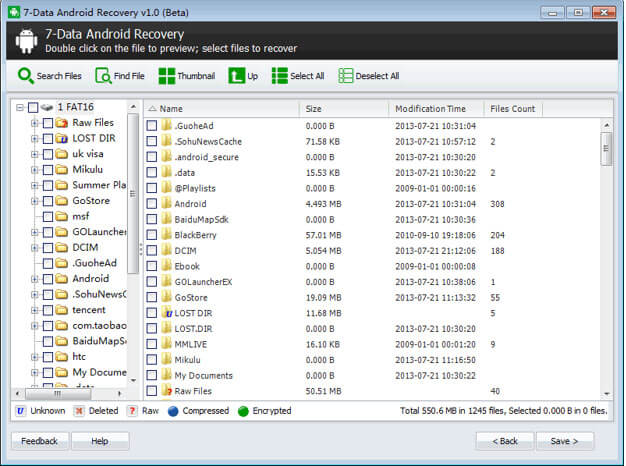 Recently acquired by Disk Drill, this desktop deleted data recovery software for Android has a free as well as a paid version. If the data limit of the free version is exhausted, then you can simply buy its pro version.
The application is easy to use and is compatible with every leading Android device.
While it supports every leading data type, the recovery success rate is not as high as its competitors.
The interface would let you select the particular location to scan and even provides a preview of retrieved photos.
It can get back your call logs, contacts, messages, photos, videos, and other kinds of data.
---
5. dr.fone – Recover (Android)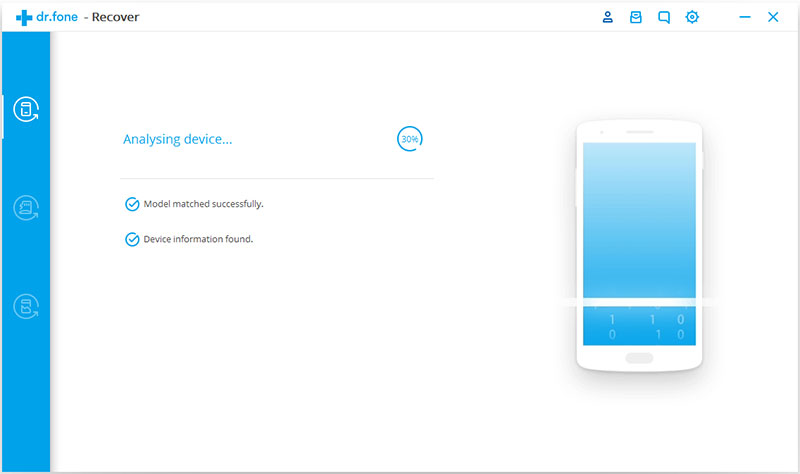 The recovery solution of dr.fone toolkit is one of the oldest and the most reliable data recovery tools. It fully supports all the leading Android devices and can get back almost every kind of data lost under different scenarios.
The tool is known to yield one of the highest success rates and is extremely easy to use.
It can perform data recovery under scenarios like corrupted storage, malware attack, accidental data deletion, and so on.
The interface will let you preview the content that is extracted by the application.
The recover deleted files Android app does not require rooting and will not harm your device in the process.
Part 2: How to Recover Deleted Files from Android's SD Card?
By using the above-listed solutions, you can easily pick the best undelete app for Android. Though, if you have lost your important data from your phone's SD card instead, then consider using iSkysoft Data Recovery. The desktop application has one of the highest data recovery success rates in the industry. It is available for every major Windows and Mac version and has a user-friendly interface. Therefore, you won't face any trouble while using iSkysoft Data Recovery to get back deleted content from your SD card.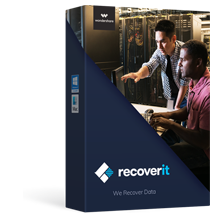 A Life Saver to Solve Your Data Loss Problems!
The application fully supports all kinds of SD cards like mini, micro, standard, SDHC, SDXC, and so on.
It can recover 1000+ different data types, including photos, videos, documents, emails, etc.
A preview of the extracted data is provided on the native interface to do a selective recovery.
The application also supports numerous other external devices as well like MP3 players, camcorders, USB drives, and more.
The tool is lightweight, easy to use, and will keep your data 100% secure.

3,165,867 people have downloaded it
You can easily retrieve the lost content from your SD card using iSkysoft with this 3-step process.
Step 1

Select the SD card from its home

Firstly, unmount the SD card safely from your Android device and connect it to your Mac/Windows PC instead. Once it is detected, launch the iSkysoft Data Recovery application on it. From the available options to scan, go to the external devices section, and select your SD card.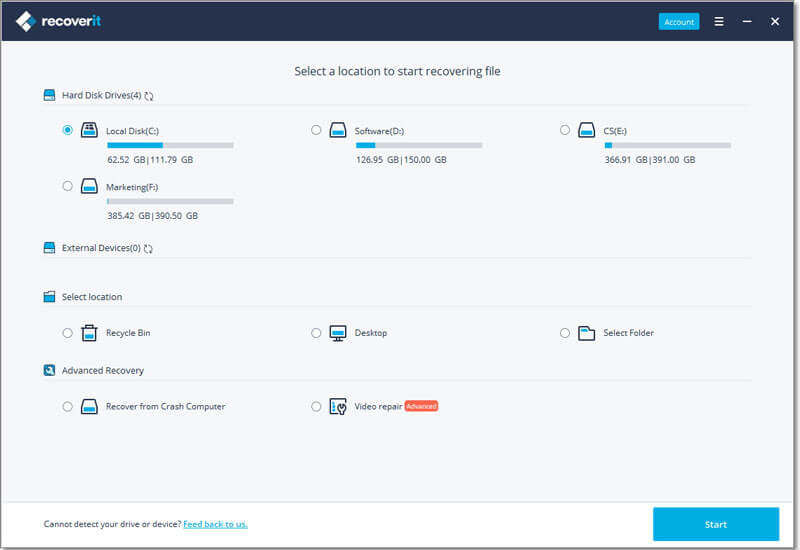 Step 2

Scan the connected SD card

Sit back and wait for a while as the application would scan the SD card for all kinds of lost photos, videos, documents, etc. If you want to halt the process in between, then you can just click on the pause/stop button.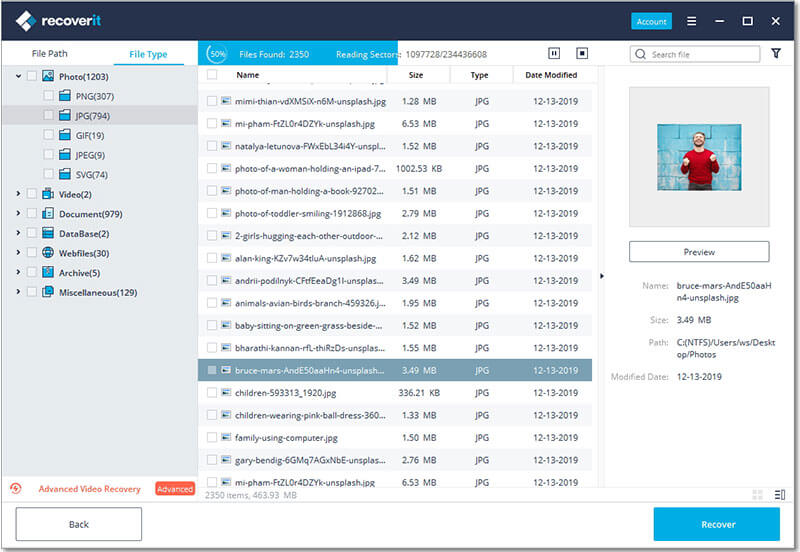 Step 3

Recover your data

After finishing the scan, all the recovered data would be listed under numerous sections. You can visit any category from the sidebar and preview your data like photos, videos, PDFs, Word files, and more. In the end, select the file/folders of your choice and click on the "Recover" button to save them. It is recommended to save your data to a secure location on the system instead of the damaged SD card.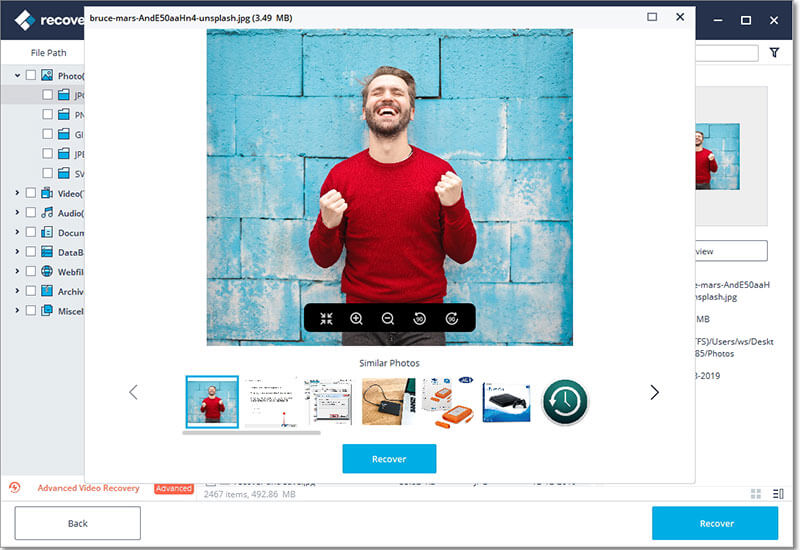 Conclusion:
After reading this post, you would certainly be able to pick the best app to recover deleted files on Android. I would recommend going with iSkysoft Toolbox – Recover (Android) to scan the device's internal storage and iSkysoft Data Recovery to extract an SD card's content. In this way, you can make sure that you won't suffer from any kind of data loss from your device's storage or its SD card in every scenario. Since these tools offer a free version, you don't have to spend a single penny to give them a try.