No doubt, most of us prefer to save important files on smartphone over the computer so to access data anytime and anywhere. Unfortunately, there are several reasons that make you experience data loss situation on your Android phone. The real trouble begins when you don't have any backup tool for your important files. But, the good news is that you can still recover your deleted files from an Android phone. In this guide, we help you learn how to recover deleted files from Android phone with and without backup.
Part 1: Common Reasons that Lead to Data Deletion on Android
Before proceeding to learn how to get back files, it's good to know about the all possible culprits that cause data deletion on Android device. So, let's explore them.
Accidental deletion: While deleting unnecessary contacts, photos, and messages, many people end up deleting important documents, photos, or videos by mistake.


Virus attack: If your Android device gets infected by virus or malware, it could lead to data deletion on your phone. It happens when you download an app or file from a non-trusted source.


Factory reset: A factory reset is another common data loss situation to encounter for Android users. Sometimes, accidentally clicking Factory Reset option make you lose everything from your device.


Formatted SD card: Let's assume that there is no space in your SD card and you want to make some room. But, you end up formatted the SD card by mistake instead of transferring the data to your computer. This accidental formatting SD card leads to data deletion on an Android phone. In such situations, it's become important to retrieve deleted files Android as fast as possible.


Android update: Even though it's not a common one, Android update can lead to deletion of data. Generally, software update refreshes your device's operating system by resolving its bugs, but it may also cause deletion of photos, videos, or music during the process.


Screen of phone broken: There are certain situations when you end up hitting your device on the floor by mistake. Even though the display of your device stays intact, but the underlying circuit or system get messed up completely and fails to respond while touching. Else, the touch sensor works, but the screen gets broken. In either of situations, it's become quite difficult to get back data from the device.
As you can now see that there are a lot of reasons that can make you face a data loss situation on your Android phone. But, in most of the cases, it's possible to recover deleted items from Android.
Part 2: Where is the File Stored on Android Devices?
It's also important to have a complete understanding of where the files are stored on Android devices before learning how you can retrieve deleted files. Well, there are two ways in which Android devices store files - internal memory and external memory (for instance, SD card).
Your Phone's internal memory

The internal memory is the hard drive of your Android device. You can't remove it and it stores all types of files including apps, videos, music, and pictures. One thing you need to know that every Android device comes with different storage capacity that can you easily check by navigating to "Settings">" Storage" on your phone.

Your Phone's external memory

Well, the external memory of an Android phone can be in the form of a memory card or SD card. It helps you to have additional storage capacity on your device to store more data like pictures, documents, music, and certain apps. You can easily access the external storage by going to "Settings">" Storage" and just scroll down the screen to locate the SD card.
Part 3: How to Recover Deleted Files from Android Phone
You will be glad to know that the files can be recovered as when you delete a file, it isn't completely deleted from your device. Instead, it still exists on your device enabling you to recover deleted files Android. So, let's begin to know how you can get back your deleted files from Android phone.
Method 1: Recover deleted data from Android external memory
You need a dedicated data recovery software to recover deleted files from Android device's external memory. We recommend you to use Recoverit (IS) as it offers the safest, fastest and easiest way to get back deleted files from external memory like SD card directly. This tool is primarily designed to help users retrieve all types of file with ease. Its powerful scanning algorithms enable you to scan your device's external memory without destroying existing data.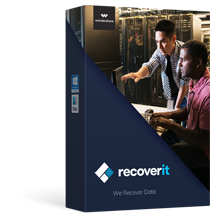 Best Software to Recover Deleted Files from Android External Memory
Scans your Android external memory on Windows/Mac with high speed.
Supports to recover data from all external storage devices - memory cards, players, USB devices and much more.
You can preview your recoverable data before the recovery.
Supports to recover a wide range of data including photos, videos, music, documents, etc.
Powerful enough to work under various data loss scenarios like accidental SD card formatting, virus attack, etc.

3,165,867 people have downloaded it
Are you ready to recover deleted files from Android phone external memory? Download Recoverit (IS) from its official site on your computer and follow the below steps.
Step 1

Run the program

After installing the Recoverit (IS), run it on your computer. Next, take out the external memory (SD card) from your Android phone and connect to your computer for the program to recognize it.
Step 2

Select a target location

Next, you need to select a target location (External devices) from where you lost your files and hit on the "Start" button to continue.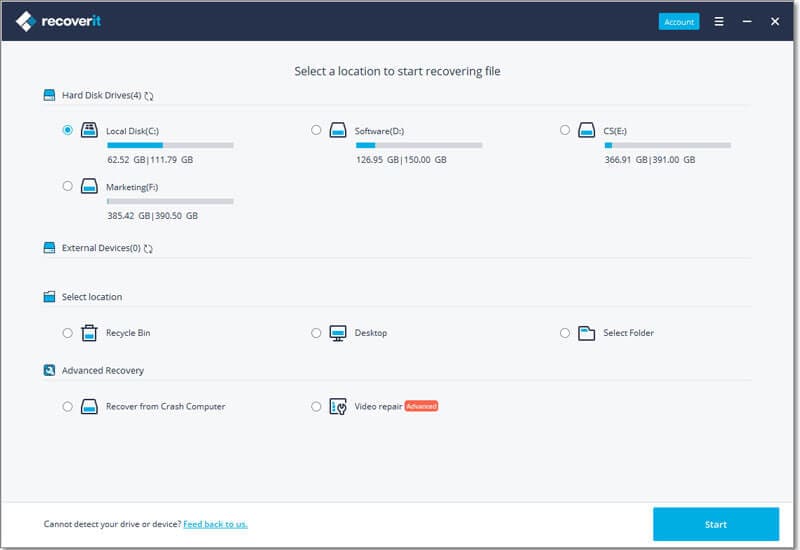 Step 3

Scan the location

Now, the program will begin with scanning your device's external memory card to look for the lost files. Here, you have to wait for several minutes. At this stage, you can customize your scan, for instance, by scanning a particular file path or type.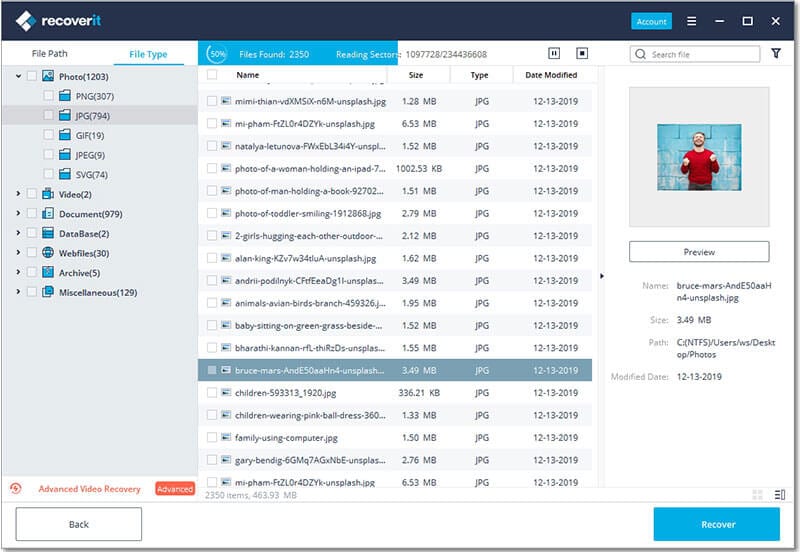 Step 4

Preview and recover files

Once the scan completes, the program will show the scanned data. You can preview the recoverable data and select target data you would like to recover. Finally, hit on "Recover" button to get back your deleted files.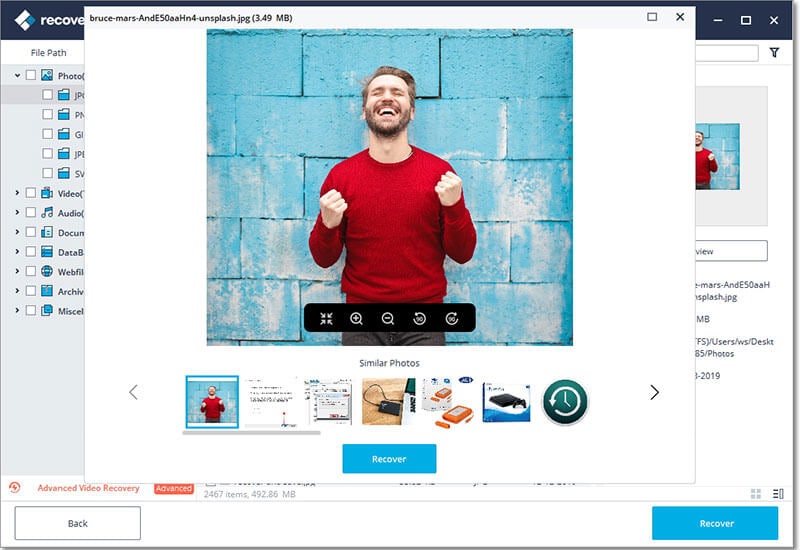 That's how to retrieve deleted files on Android external memory using the Recoverit (IS). It's recommended that you don't save the recoverable data on the same location where you lost in the first place. You can opt for another location on your computer.
Note: If you want to recover files from iPhone or phone without external memory card, then Recoverit (IS) isn't a data recovery solution for you.
Method 2: Recover deleted data from Android internal memory
When it's come to recovering deleted files from Android internal memory, the best solution you can have is dr.fone - Data Recovery (Android). The tool has made so easy and simple for users to recover deleted files on Android devices or tablets of any brand. It uses advanced recovery algorithm that can provide you a guarantee for reliable and quick restore deleted Android data results.
With its click-through and straightforward recovery process, you can get back your deleted files from Android phone within a few minutes.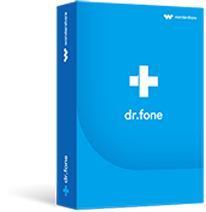 Best Software to Recover Deleted Files from Android Internal Memory
Supports to recover various file types including music, videos, photos, documents, call history, messages, etc.
Powerful enough to handle different data loss situations including accidental deletion, system crash, or much more.
Supports to restore lost data from more than 6000 Android devices including Samsung, Motorola, LG, Google, HTC, etc.
Recover files even when your Android device doesn't turn on or has damaged or broken screen.
Provides full support for latest Android version and earlier too.

3,305,812 people have downloaded it
Method 3: Recover deleted files from Android with Google Backup
If you've synced your Android device's data to the Google Drive before, you can easily recover your deleted data from the Google Backup directly. You will be glad to know that this Android data recovery procedure can be done on your phone simply.
Here's how to how to restore deleted files on an Android device without a computer if you have a Google backup before data loss.
Step 1 To commence the process, run the "Google Drive" app on your phone. Next, you need to log-in to your account that you've used to back up your Android data.
Step 2 After the successful sign-in process, you get to see all the synced data displayed on the screen. Here, select the target device and continue with the process.
Step 3 Now, you can click on "Restore" to get back the data.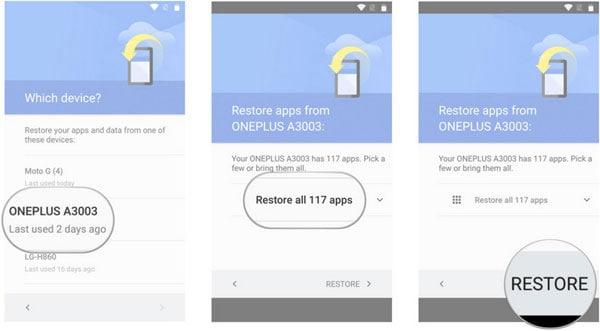 Step 4 If you want to see the restored data, click "Google Drive" icon and choose "My Drive">" Click "Menu" icon>" Settings">" Manage Backup".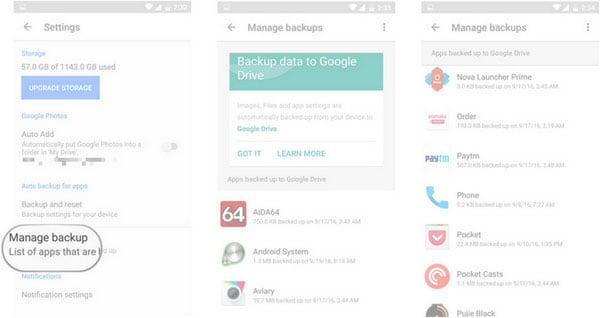 Conclusion:
That's all on how to recover deleted data from Android phone. Thanks to data recovery software like iSkysoft, it's now easy to retrieve deleted files from Android device, especially when you don't have any backup. Take advantage of powerful Recoverit (IS) software, and start rescuing your important Android data.