Case: "I saved some important documents for my college project which took me a month to finish. But the files got deleted mistakenly. I have been looking for a solution to recover deleted files on the external drive for a couple of hours. Can somebody help me?"
The portable storage devices have made it easier for everyone to store their data files. From music to documents, they provide lots of benefits for the users. But it also creates a problem when the users accidentally delete some file from those devices. It is due to the fact that the files deleted from external drives don't store in the Recycle bin. This makes it difficult for users to get the files back.
So, in this guide, we are going to discuss what we can do to recover the deleted files from the external hard drive or any other external storage device for free.
Part 1: How You Deleted Files from External Hard Drive
Before we get down to the solution, let's discuss the various situations where files might get deleted from the storage. Sometimes the users are forced to delete the files and sometimes they get lost unintentionally. The main causes of deletion of files are mentioned below:
The hard drive is damaged and the files are lost.


Hard drive formatting either intentionally or unintentionally.


Software corruption leads to file inaccessibility


Virus or malware attack has affected the files.


Human error caused the deletion of files.
Whatever the reason is, it is important that you know the appropriate method to get the files back. So, let's get to the recovery part so that you can retrieve your important files as soon as possible.
Part 2: How to Recover Deleted Files from External Hard Drive
While you think that it is impossible to recover lost/deleted data from the external drive for free, Recoverit (IS) software contradicts it. This software is specially designed so that the users never have to worry about losing their files to accidents. The truth is that the files are not deleted from any storage device unless they get overwritten by some other files. And this is something you can take advantage of.
The best data recovery solution available in the market is iSkysoft. Whether it is images, videos, audio files, documents, archives, or anything else, iSkysoft will take care of the recovery. the features that make this tool remarkable are: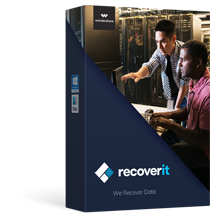 A Life Saver to Solve Your Data Loss Problems!
All-in-one data recovery solution for various scenarios.
Recover data from empty recycle bin, formatted drives, corrupted devices, etc.
Support for more than 1000 different types of files including images, videos, documents, etc.
Recover data from any external or internal storage device include a digital camera, and external hard drives.
Retrieve data even after a system crash.

3,165,867 people have downloaded it
Here is the simple step by step guide to using the iSkysoft Data recovery software.
Step 1

Run iSkysoft

Download and install the software on your computer and launch it. Connect your external drive to the computer and specify the location where the files were located before deletion.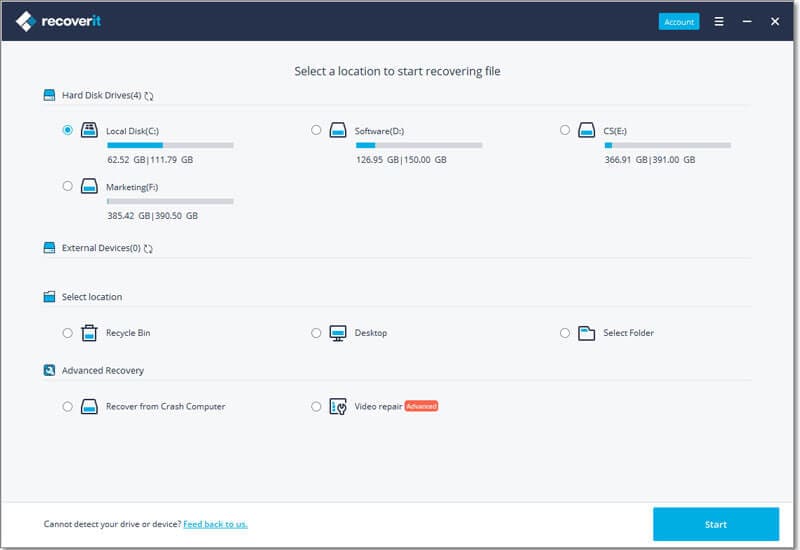 Press the "Start" button to initiate the scanning process of the drive.
Step 2

Scan the Drive

Wait as the software scan your external drive and load the deleted and lost files. You can see the files according to the file path or file type.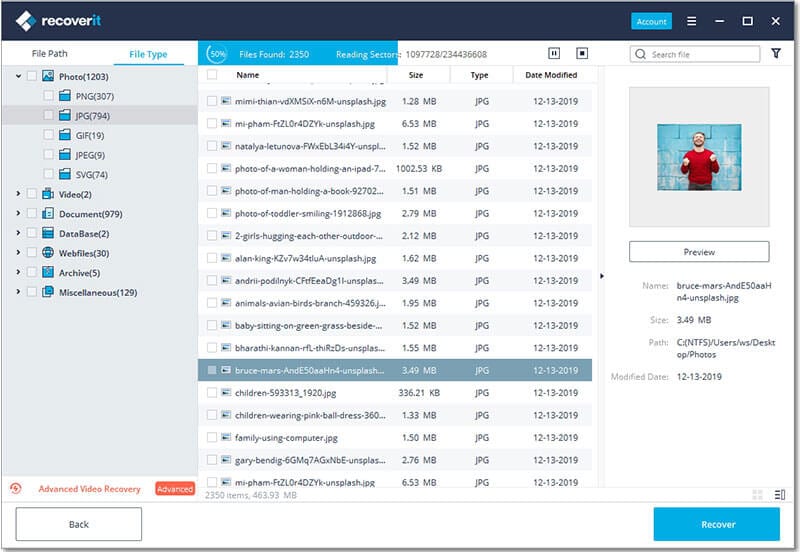 You can also filter the results according to their formats.
Step 3

Select & Recover

Start selecting the files that you want to recover and have a preview. Press the Recover button at the bottom once you have selected all the files.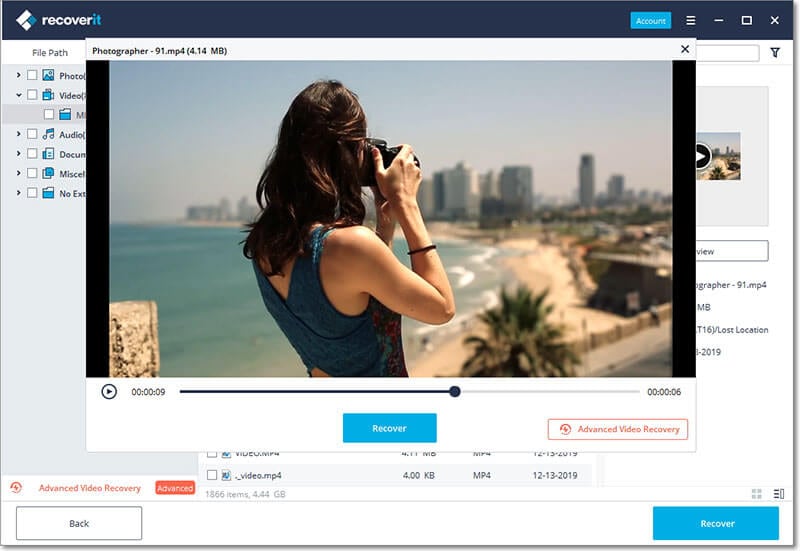 It will only take a while to download all the files on your computer. Make sure that you save those files in a different location than before to avoid overwrite.
Part 3: How to Protect External Hard Drive from Data Loss
Along with the help to recover deleted files from external hard disk, we are also mentioning some useful tips to protect your drive data. Keep these points in mind and you will be able to prevent a disastrous situation in the future.
Make sure that you use a reliable hard drive which is produced by a legitimate manufacturer.


Always keep your hard drive in a safe place to avoid physical damage.


Plug in and plug out the external storage devices carefully as it can cause malfunctioning of software.


Regularly backup your device data to prevent permanent loss. Consider using cloud storage as an alternate backup option.


Treat your storage devices gently to prevent physical damage.


Use anti-virus software so that you can prevent bugs, viruses, and malware from infecting your storage device.
We all can agree that prevention is better than cure. If you stay careful from the start then it will better to avoid data loss in the first place. But if some unfortunate incident happens, then iSkysoft is always here to help.
Conclusion:
In this guide, we briefly learned about the perfect solution to recover deleted files from an external drive. You can use Recoverit (IS) software in other scenarios as well. So, don't forget to recommend the tools to your friends and family and help them to save their data.