In this era of digitalization, smartphones are all the rage among teenagers and young adults alike. Smartphones like Nokia's N9 and N8 are seeing their sales numbers increase as the days go by. This means more the number of people purchasing these phones, more the number of people to face the technical glitches these phones undergo. One such glitch is that of data loss. Losing important information and then realizing it's out of reach is the worst kind of glitch your phone could face. This makes it important to know how to recover deleted files from nokia n8/n9.
Part 1. How to Recover Deleted Photos and Videos from Nokia N8 and N9
You need not worry. Among the various data recovery tools that are available, the Recoverit (IS) for Mac (or Recoverit (IS)) provides the easiest and most trustworthy data recovery service. Being a professional data recovery software, it can recover almost everything from your device such as photos, files, videos, music, contacts, messages and the like and also possesses excellent features that make Recoverit (IS) quite user-friendly.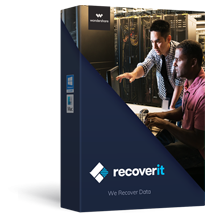 Why Choose This Nokia N8 and N9 Data Recovery Software:
It can recover the deleted data irrespective of the reason for the loss of data.
Supports a huge variety of operating systems and is, therefore, a very versatile software.
It can recover history from WhatsApp application too without any hassle.
It has a high level of security that prevents the disclosure of personal data that has been mistakenly deleted.

3,015,629 people have downloaded it
How to Easily Recover Deleted Photo / Video from Nokia N8 or N9
Here are few simple steps to follow with Recoverit (IS) in order to recover deleted photos and videos from Nokia N8 or N9 device:
Now, as per the procedure a user, to recover data from SD card, must take out the SD card and connect it to computer firstly so as to initiate the process of recovery or should connect the phone as an external device to any PC. You can download the Recoverit (IS) from the official website.
Step 1

Launch the Software

Launch the software. You will get to see 6 types of file options on the window screen. Using the mouse, select the file variant you want to recover. Tap on the "Next" button. This button is on the bottom side of the page.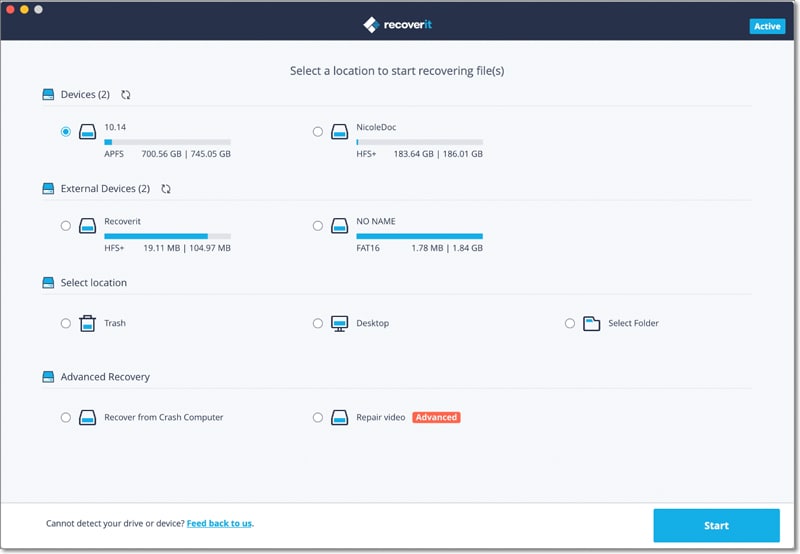 Step 2

Choose the Card Contains the Deleted Data

In the new window that has opened now, you can see all of the drives on your computer. Select the SD card option. Now, click on the "Start" button to begin the search process.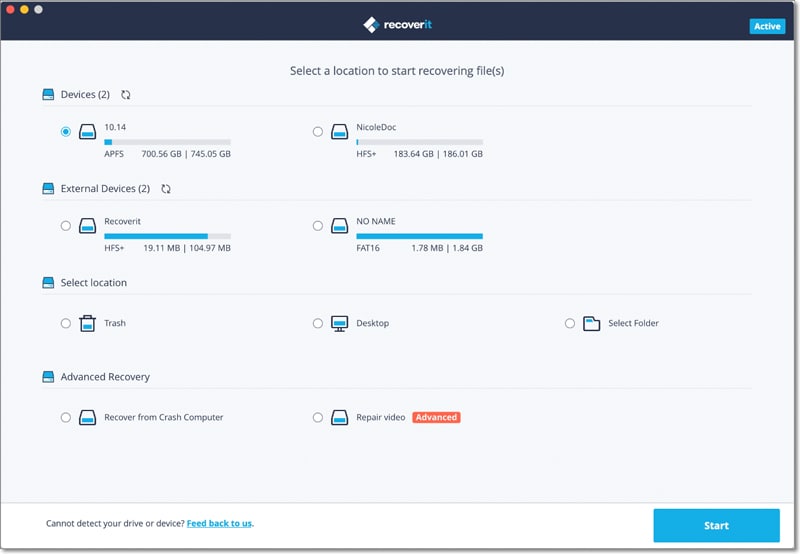 Step 3

Nokia N8 and N9 Data Recovery

Once the searching is complete, you can view the result list on the screen. Click on the file you want to recover and subsequently click on the "Recover" button to recover the deleted files from Nokia n8/n9.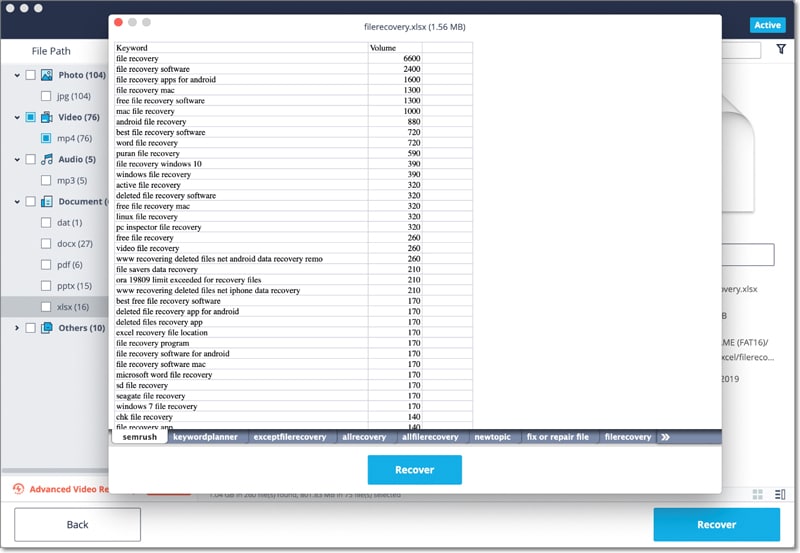 ---
Part 2. The Main Reasons of NOKIA N8/N9 Data Loss
Step 1

Upgrading your Operating System

Though it's exciting to have the latest edition of your OS on your phone, it is important to understand that the aftereffects of such upgradations can lead to data loss. Often, these upgradations happen automatically without our knowledge and might cause permanent damage. Hence it is important to keep an eye on the auto-update option on your phone and backup your data whenever possible.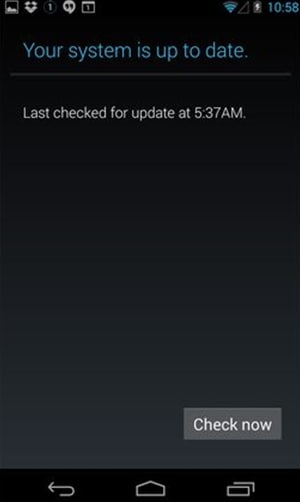 Step 2

Human Error

One of the most common causes of data loss is a Human error. Let's face it, we're all prone to making mistakes. This can be something as small as accidentally erasing one message instead of another or as big as deleting an entire folder of confidential data. Deleting an application that contains information that cannot be retrieved is the worst case of data loss as there is no hope for the recovery of the lost data.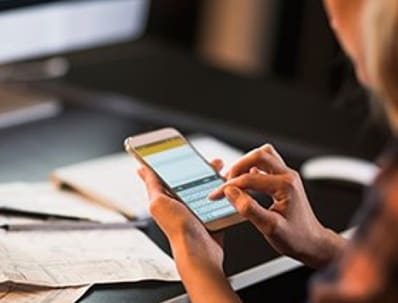 Step 3

"Jailbreaking" or Rooting your Phone

The process of trying to forcefully expel the security commandments of your phone is called jailbreaking or rooting. This is yet another major cause of data loss which is also well-known. A lot of users use this method to download and use cool applications on their devices without considering the huge amounts of data damage and loss it can cause.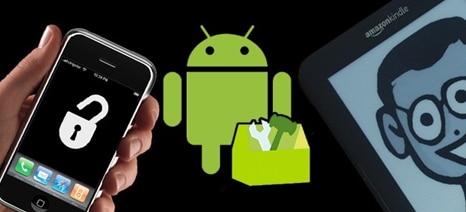 Step 4
Yes, this simple action can cause data loss. This happens because the removal and replacement of your battery can trigger your phone to restore its factory settings. This means an automatic deletion of all the data you possessed on the device and sometimes, even your memory card.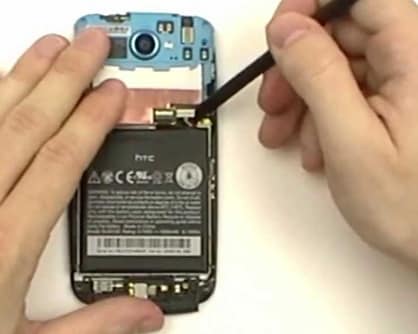 Step 5
The first way in which physical damage can affect your data is through hardware i.e. your memory card. If your phone is damaged heavily due to hitting a hard surface or such a cause, it could lead to your memory card being chipped, thus making it inaccessible or permanently damaged. The second way is due to degeneration of documents. This happens to documents in improper locations in the memory card or your phone memory. A mechanical mistake like this could cause your file to become damaged or missing. This means the file will still be in your device yet be inaccessible due to the damage caused. For this type, recovery is still possible using professional data recovery tools like the ones offered by iSkysoft.