"My pen drive is empty! Files are all gone! What should I do? Please help me out."
- a question from Quora
Introduction
For you, like most people, losing files can be very detrimental. Most of the time, files get accidentally deleted, but you still have your mind at ease. Why? Because you know you can quickly restore them from the recycle bin.
In such moments, considering a pen drive recovery tool is far-fetched. But what if you permanently deleted the files? What then?
Well, in spite of any of the challenges you might have faced with the loss of files, I would still recommend that you remain at ease. Of course, it sounds crazy, but that's just for now. As you get deeper into this article, your eyes will open to the endless possibilities of pen drive data recovery.
Below are the top 10 pen drive recovery software listed from the best.
1. Recoverit (IS) Software
You probably must have heard of Recoverit (IS) software. Anyhow, if you haven't heard about it, here is the chance to.
With iSkysoft, loss of data is a thing of the past. It is not only a pen drive recovery tool but also goes beyond into handling a host of storage media and digital devices. You have never met a recovery tool as useful as this, and it only gets better.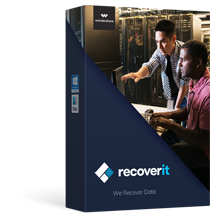 iSkysoft boasts of features such as:
Solutions to all data loss scenarios: You can lose data through various ways including pressing 'Shift + Delete' if you are fond of shortcuts. Also, you can accidentally format your pen drive or expose it to virus attacks. Partitioning problems also contribute to data loss, especially when you delete a partition.
All-around file support: iSkysoft offers support for all file types of images, videos, documents, audio files, emails, and more, which includes architectural program files, animations, and other unique files.
Powerful user interface: The UI is powerful because, from it, you can accomplish file recovery in straightforward steps. Also, it gives you access to stop or pause scans, search for files by name and sort by data type before scanning begins.
Preview ability: When you have performed a scan, iSkysoft usually displays files in their original names. Furthermore, you can view images and videos in enlarged windows for better preview.
Extensive scanning: You can perform a deep scan to retrieve hidden and perhaps overwritten files. Also, with it, raw data can be recovered.

3,165,867 people have downloaded it
So, with all these features, how can you make use of Recoverit (IS)y software?
Step 1

Download, install and open iSkysoft

The very first step that you need to take is to download iSkysoft on your computer. Ensure that your pen drive is connected. Now launch the software to access the wizard.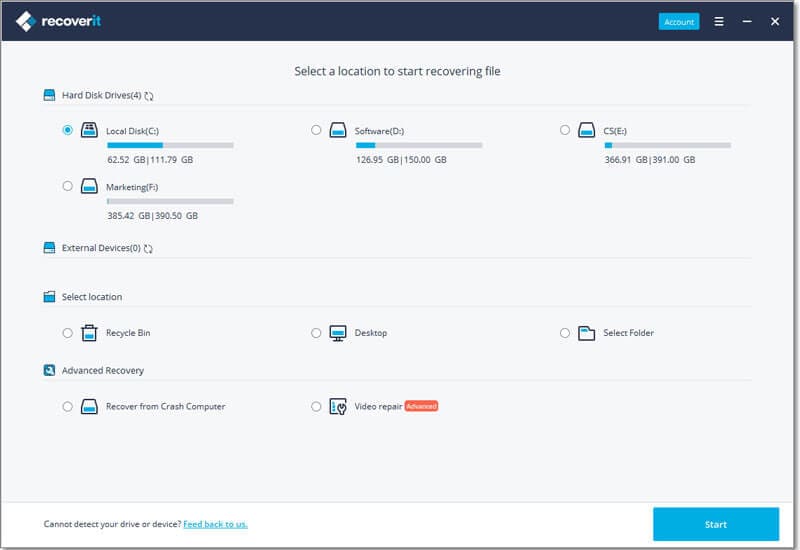 Step 2

Select one recovery option

On the main page, you will notice various toolsets, including Recycle Bin Recovery, Formatted Disk Recovery, External Devices Recovery, and others. Click on the External Devices Recovery tab (see image above).
Step 3

iSkysoft lists available disks

If your pen drive is well connected, you will see it listed as one of the disk here under the External Devices tab. Press 'Start' to commence with scanning.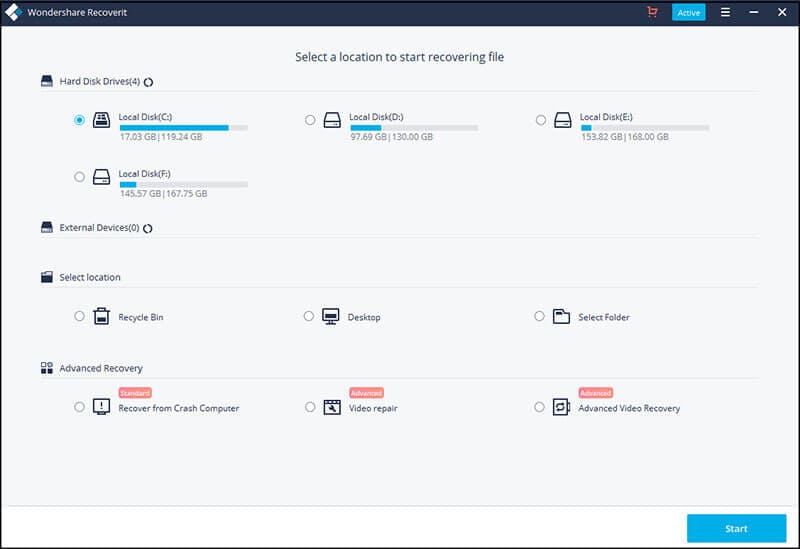 Step 4

Preview the files found

After the scan is complete, you will have data listed in clustered tabs on the left. Click on any one of the tabs, to see its details on the larger window. Here, there is a checkbox. Do not forget to mark the files you need to recover.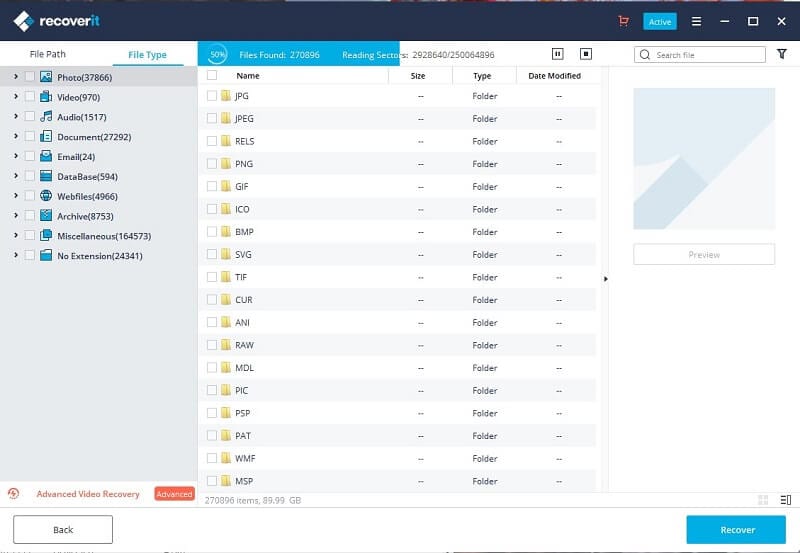 Step 5

Recover your files.

The 'Recover' button on the bottom right allows you to recover selected files back to your pen drive. Before recovering data such as images, you can click on them to see how well they look. It allows for quality inspection of your files.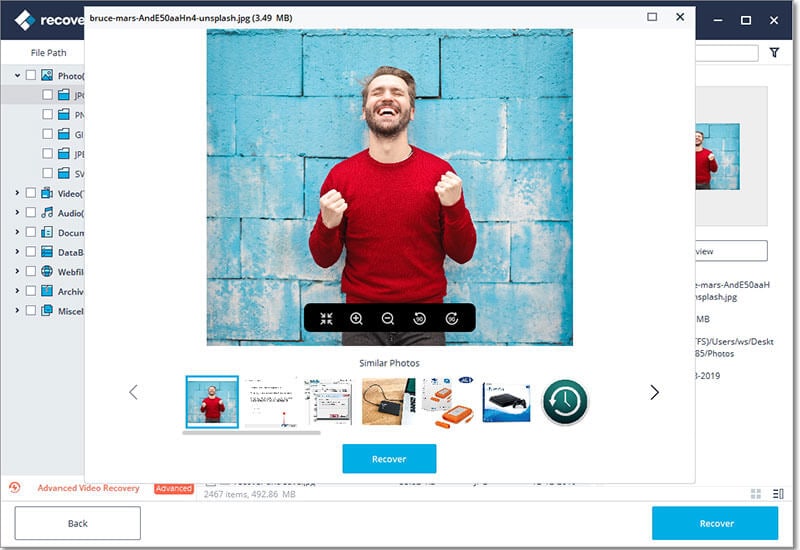 Pros:
Safely recover most file types.
Support for a variety of devices, including external storage media such as pen drives.
Features compatibility with significant platforms such as Windows and Mac OS.
It supports file systems such as FAT16, FAT32, NTFS, and exFAT.
Cons:
With iSkysoft, you can't copy material that's protected.
---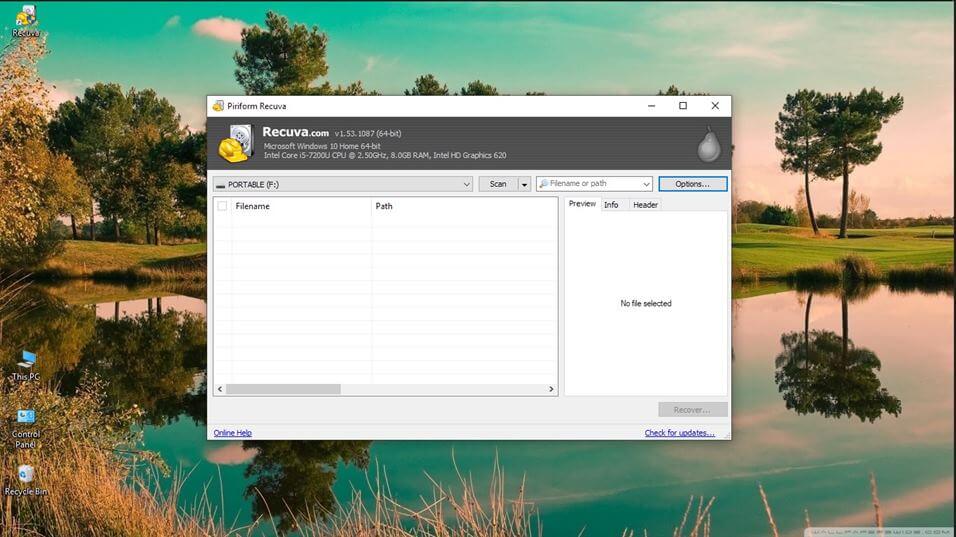 The Piriform Recuva Data Recovery software also features as one of the most robust tools in the process of recovering data. You can never go wrong with this data recovery software no matter how you lost your files.
Therefore, what makes Recuva Data Recovery software so unique? Well, it features various capabilities such as quick and easy installation that makes use of a wizard, which makes it easy to follow to install. You can relate with the commands available on the wizard. It makes the interface easy to understand for anybody. Some of the file systems supported include; exFAT, FAT16, FAT 32, NTFS, and NTFS5. It allows it to work with a variety of computers and external storage media and devices.
Because of the diversity of content that can be stored in a device's such as pen drives, Recuva is able to support a wide variety of the file types, including; JPG, GIF, TIFF, RAW amongst others for images, MP3, MP4, WAV, and more for music and videos, amongst other numerous file types for documents and even zip files. With Recuva data recovery software, data can be recovered using two methods, i.e., the Wizard mode and advanced recovery mode.
Pros:
It's the most affordable amongst the high-end data recovery software as it is free.
It is universal as you can use the software on both Mac and Windows systems.
Recuva is fast and efficient as it also offers a deep scan if you aren't satisfied with results.
The download and installation process is easy to follow through.
The interface doesn't require the user to be tech-savvy as the navigation menu is easy to understand.
Cons:
It is not as advanced in file recovery as a paid-for program can be.
Some files are trying for it to recover, especially for older copies and overwritten ones, even though partially.
---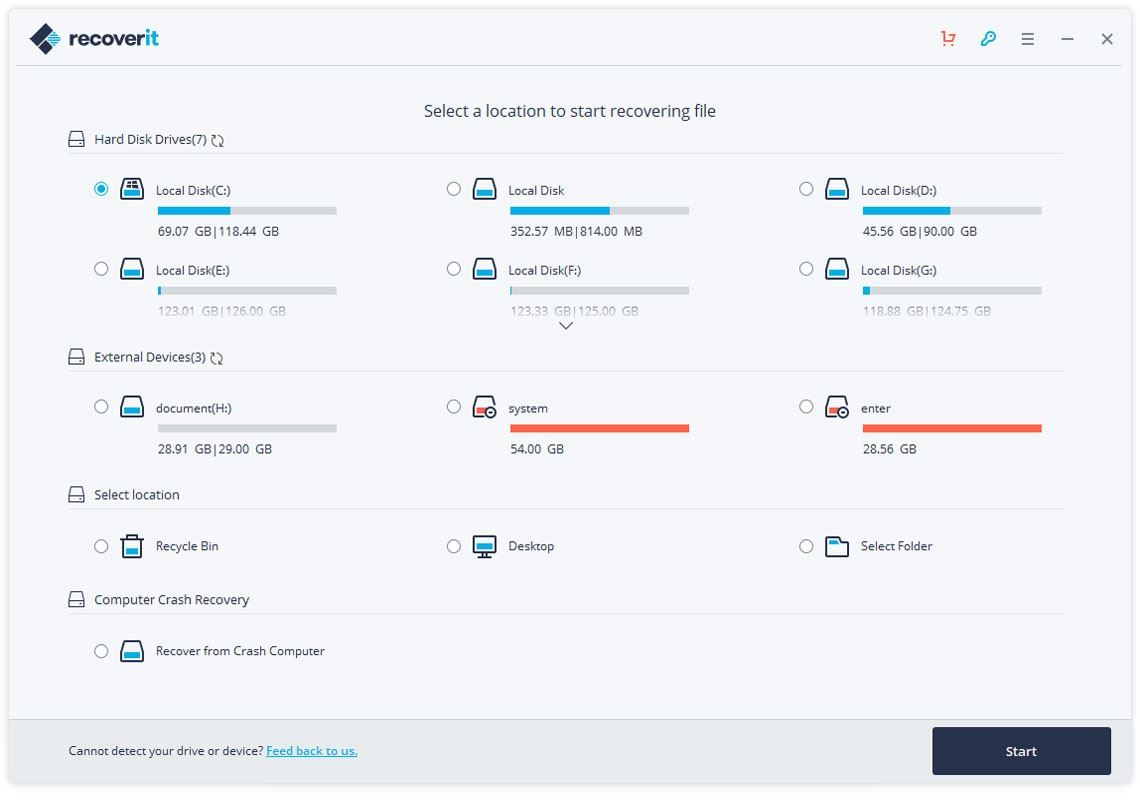 Wondershare features the Recoverit Data Recovery software. It's in the top 3 because it goes beyond just recovering the average deleted files. Offering a wide variety of recovery modes, Recoverit makes it easy to get your data back with no hustle.
So, what are the recovery features you ask? It offers recovery of deleted files. It doesn't matter how data was lost; either way, it can recover them. Besides them one can go with Partition recovery, this caters for deleted partitions especially after reinstalling windows. With recycle bin data recovery, you can get files that you had emptied of your recycle bin.
Recovery of formatted disks, as accidental formatting is standard, especially of external devices such as pen drives. It happens when you try to yank out the pen drive instead of following the ejecting process. It supports a variety of external devices, thus making it reliable in the recovery of your pen drive. Virus attacks commonly lead to loss of data or rendering it unusable. Therefore, with Recoverit, you can restore lost data quickly. When your computer crashes, information is usually lost. However, with Recoverit, you can recover your original data fast and efficiently.
Pros:
The free version allows you to test the software by recovering 100MB data.
Has an easy to use UI.
It works fast in recovering data.
Cons:
The paid plan for Recoverit data recovery software might be expensive for some users.
---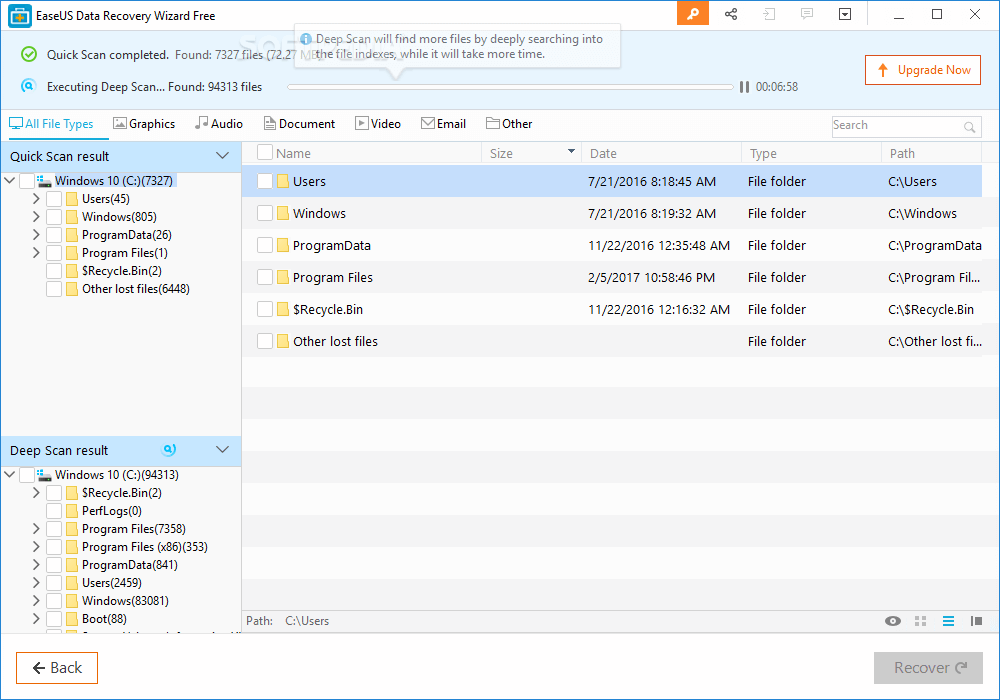 Why should you try Easeus data recovery software? Available for both Mac and Windows PC, Easeus has data recovery utilities that impress both IT experts and the novice user, giving it an overall outstanding option as recovery software.
Some of its features include a simple user interface, with a variety of scanning options. These include the quick scan and deep scan option. Easeus supports a variety of files for images, documents, audio, video, and archives. On the Windows platform, Easeus can help the FAT 16, FAT 32, and NTFS file systems. On the MacOS it supports HFS and HFS+.
Pros:
Installation is fast, and the use of wizards makes it user-friendly.
Enhanced scanning capacities.
Support for various files systems.
---
Cons:
Can't perform a full hard drive scan, instead only scans partitions.
It also is unable to recover data from optical storage media.
Scanning for files takes longer than usual as compared to other recovery software.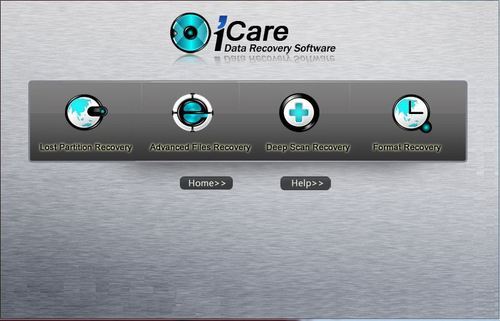 The iCare Data Recovery software features both free and pro versions. What sets iCare apart is that they operate in only a read mode. What does that mean? It means there is no overwriting of data with iCare, making it a very safe option as a data recovery software.
From the manufacturer's perspective, iCare can recover up to 90% of your lost data. In this case, if it is from your pen drive that is not so large, you can get back all your files. However, in large storage media where data is overwritten many times, this can cause a problem to iCare.
Nonetheless, iCare still boasts as it supports a wide range of Windows OS as well as several file formats.
Pros:
The paid for version gets regular updates.
It supports various file types.
A user-friendly interface with Deep scanning facility
Cons:
The free version has little to no support.
You can't see the scanning process.
---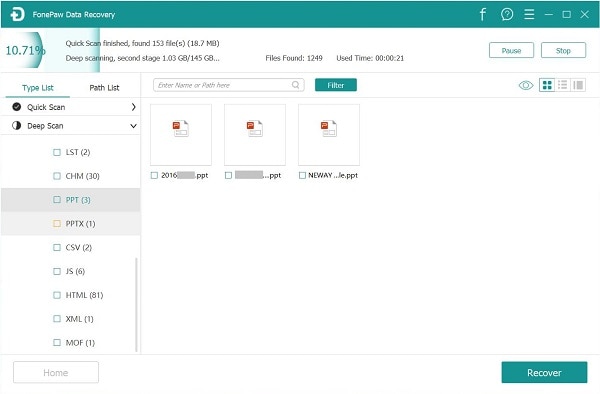 FonePaw boasts of an easy to use interface that has recovery options for pen drives, SD cards, and other external media. You should try investing in FonePaw because it can work with both Mac and Windows platforms.
Pros:
It is flexible for both main Operating Systems.
A simple User Interface.
It supports a wide variety of files.
Cons:
It doesn't have a detailed preview of files to recover.
---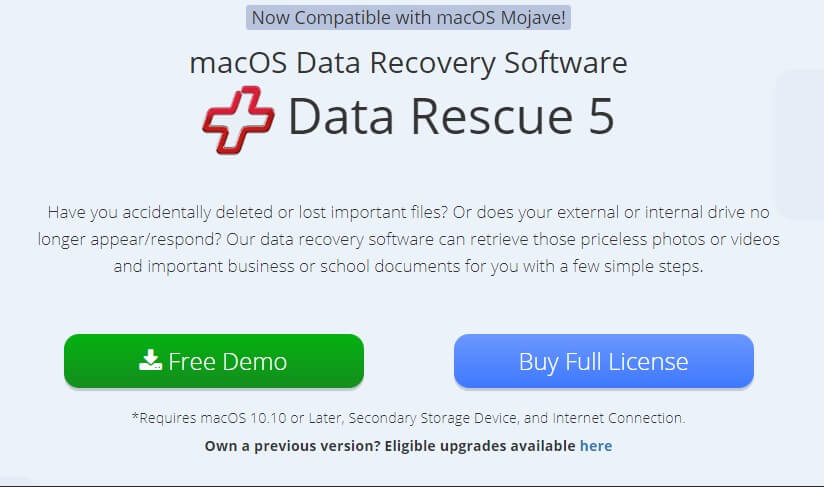 Data Rescue deserves to be on the top 10 best data recovery tools in the market today. Why? Well, because apart from getting back lost files, you can also use it to recover complex raid configuration, lost partitions, and boot records. Besides, if used in the right way, it can also assist you in finding mechanical defaults on your device which will help you prevent further loss of data and get data recovery help as soon as possible.
Pros:
Its unique feature enables you to copy original copies of your data files the moment there is a mechanical failure.
Cons:
The only major drawback on Data Rescue is that it can only retrieve files that have been formatted.
---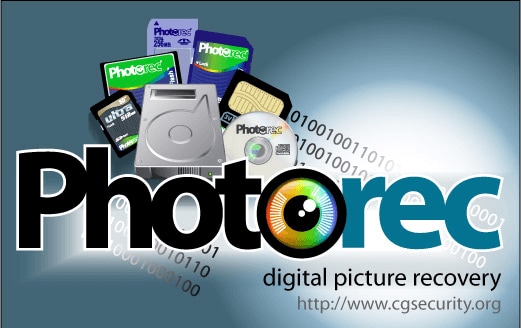 PhotoRec Data Recovery software is a light-weight freeware that can recover more than just your photos, unlike what the name suggests. It might not be as robust as the high-end data recovery software but, if all you need is a free pen drive data recovery software to get back a few images, then PhotoRec will sort you out.
Pros:
The new version, unlike the old one, is easy to use as it now has a graphical user interface.
It downloads and installs in a short time.
It can run various platforms and support for a variety of file formats.
Cons:
It is not as robust as paid versions of data recovery.
---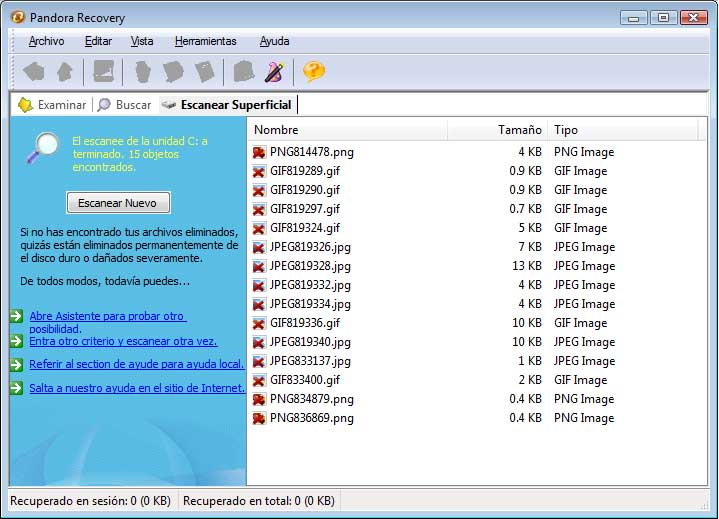 Pandora is another light-weight, and straightforward undelete program that can recover files in a fast and efficient way. The recovery interface may seem complicated and cluttered, but the mode of recovery is just as similar to the rest.
Pandora Data Recovery also has the surface scan feature which allows it to work with formatted drives. You can thus make use of it as pen drive data recovery tool where it was formatted. It makes it unique amongst the less robust types of recovery software. It also supports Windows platforms.
Pros:
It has support for various file systems such as FAT and NTFS.
A search option for recovery along with filtering options.
A file status check.
Cons:
It is limited to only recovering files not overwritten.
It recovers only the immediately deleted files.
---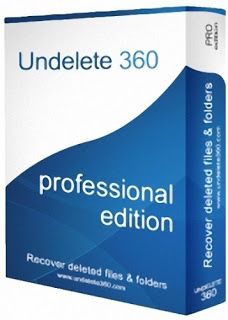 It is a free file recovery software that can also work as a free pen drive recovery software. For the recovery to be successful, the drive should not have been in use from the time files were lost.
Why so? Well, overwriting of data makes it impossible for Undelete 360 to find them.
An extra feature that makes Undelete 360 unique is its ability to wipe off files and folders from a drive which makes them unrecoverable.
Pros:
The free trial version allows you to do testing of the software.
Filtering of scanned data
Capacity to preview
Cons:
It offers no names for drives and makes finding your drive difficult.
---
Conclusion
Losing files is risky, by now you should have your mind at ease. From the software mentioned above, it is evident that pen drive data recovery has been made much more straightforward and affordable.
Furthermore, with premium versions of data recovery such as iSkysoft, you are assured of getting back your original files intact. What makes it better is the availability of a trial version. Yes, iSkysoft offers you a testing option with which you can use their software to recover 100MB of data from your pen drive or any other drive.
Therefore, with the knowledge gained, spread the word about this article and its benefits with everyone you know, and change their technological lives.