"I need to recover my lost data due to a formatted pen drive, can anyone of you help me?"
- a question from Quora
Introduction
In today's day and age, it is a complete misnomer if someone tells you that a pen drive loses its data forever once it is formatted. To break it down for you, you can recover formatted pen drive and get back your valuable data which seems to have disappeared at the surface. Many of you might think of it like some joke or scam, but here are two unique and straightforward ways that will teach you how to recover files from formatted pen drive. Since this is the 21st century and "data once formatted is lost forever" no longer holds. Also, no one should suffer data loss due to a formatted pen drive. Do you agree? If yes then stay tuned and discover how to recover data from pen drive after format to get back all your important files, precious photos and videos, and every piece of data that is significant for you.
Before you get on with more technical details about how to recover files from formatted pen drive, here is a preview of what this article holds in store for you:
Why My Pen Drive Keeps Asking to Format It?
Sometimes when you plug in your pen drive, your system tells you to format the disc before you can go ahead and access your data. Have you faced such a problem?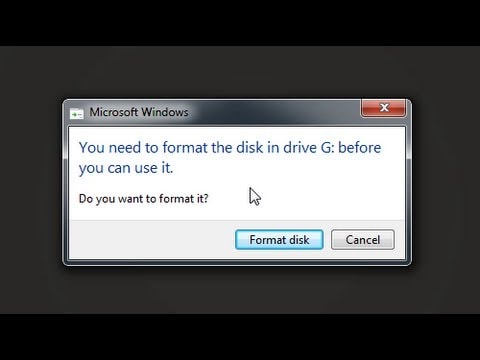 Well, it is a very common, and the reasons behind it are also based on our day-to-day usage and mishandling of the pen drive, such as:
Unmount drive without safely ejecting it
If you are in the habit of unplugging your pen drive from your PC without choosing the "Safely Eject/Remove" option, it can lead to problems that will leave you wondering how to recover data from formatted pen drive.
Virus Attack on the pen drive
In case of a virus attack, the partitions on the drive get infected as a result of which the pen drive will have to be formatted. It is then that you will have to recover formatted pen drive.
Wear and tear or physical damage
Rough use and improper care lead to physical damage to your pen drive. In return, it will ask to be formatted, and then you will have to learn how to recover files from formatted pen drive.
Now that you have an insight on what might be causing the problem, here's the real deal: the two best ways to recover data from formatted pen drive.
How to recover data from formatted pen drive?
You must have looked everywhere and searched all over the web to find out how to recover data from formatted pen drive. Well, your search ends right here. Listed below are two methods that will answer all your queries about how to recover data from pen drive after format and how to recover formatted data from pen drive using CMD.
Method 1. Best way to recover data from formatted flash drive - Recoverit (IS) Software
Recoverit (IS) Software for PC and Mac works as a lifesaver when it comes to problems related to Data loss and recovery. Its most exciting feature is that it can easily retrieve data from external drives. Apart from this, it can get back videos, graphics, relevant documents, music, e-mails, and a lot more. It can recover formatted files from Pen drives, cameras, music player, video player, Floppy Disc, iPod, SD Card and Hard Drives to list a few.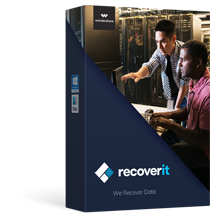 A Life Saver to Solve Your Data Loss Problems!
It is compatible with both Windows and Mac operating system.
It supports a large number of storage device type including hard drives, USB flash drives, SD cards, etc.
All major types of files can be recovered including music, images, video, documents, emails, and archives.
It has a deep scan features for in-depth scanning of the hard drive for searching files to recover.

3,165,867 people have downloaded it
You can download the Recoverit (IS) toolkit for free using easy and self-explanatory steps. Once you have installed the software correctly on your PC, follow the steps given below to recover data from formatted pen drive:
Step 1

Launch and select recovery mode

Launch the software and select the option "External Devices Recovery" from the various available modes of recovery. Please see the image below.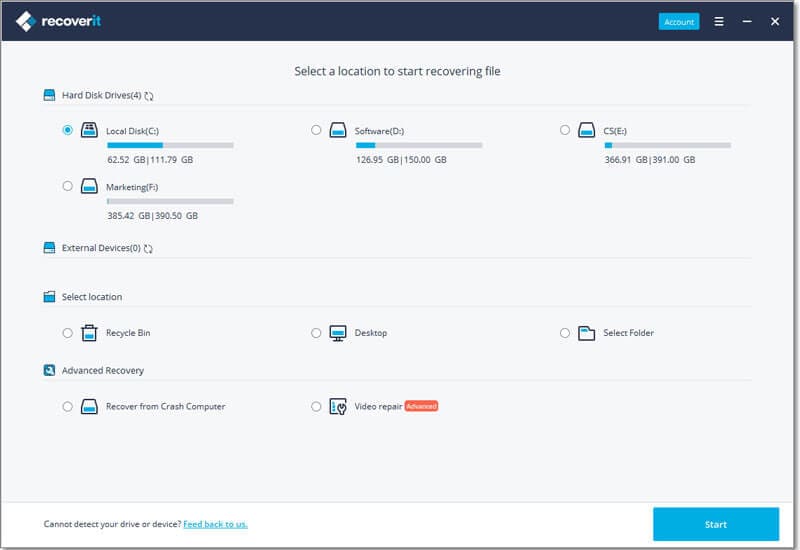 Step 2

Connect the device (pen drive)

Now, in this step, you have to connect your formatted pen drive to your Windows PC or Mac and then hit "Next."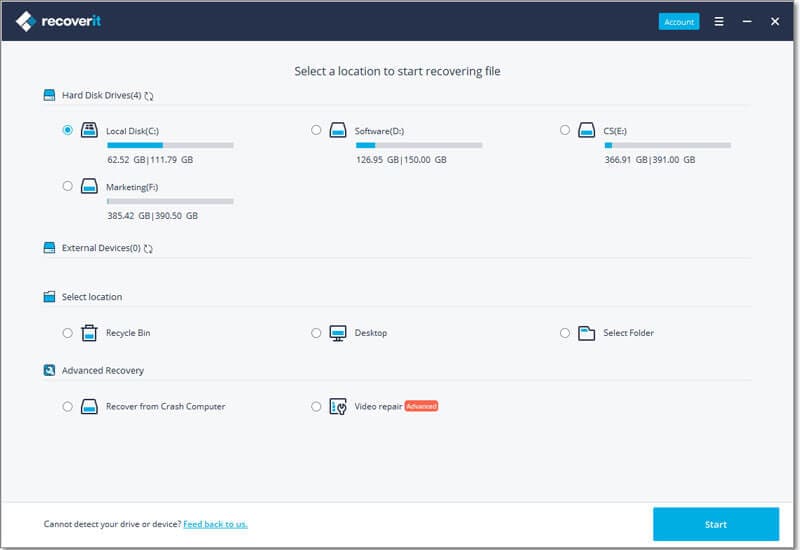 Step 3

Begin scan for the pen drive

Now, wait for a few seconds, you will see that the Recoverit (IS)y tool will automatically recognize the plugged in formatted pen drive. You now have to select its name on the screen and click on "Start" to begin the scanning process.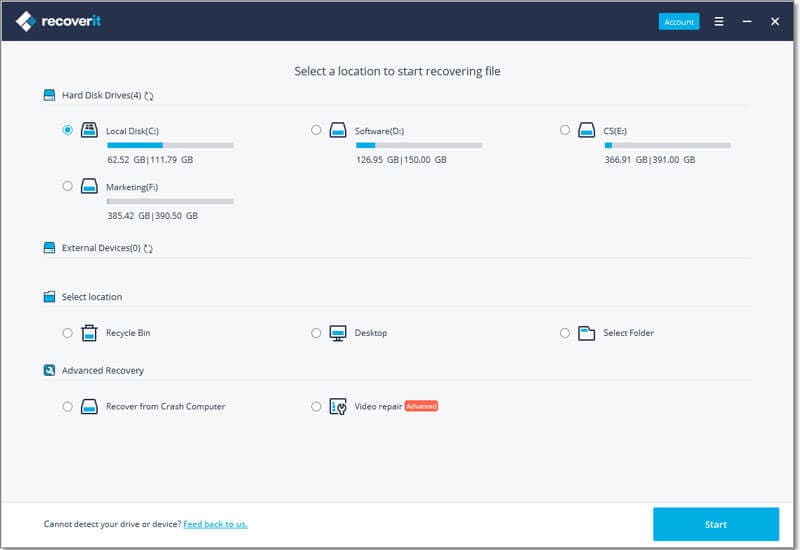 Step 4

. Select data you need

Once the scanning of the entire pen drive is over, you will see a list of data in front of you. Select all the files and data you want to retrieve and click on "Recover."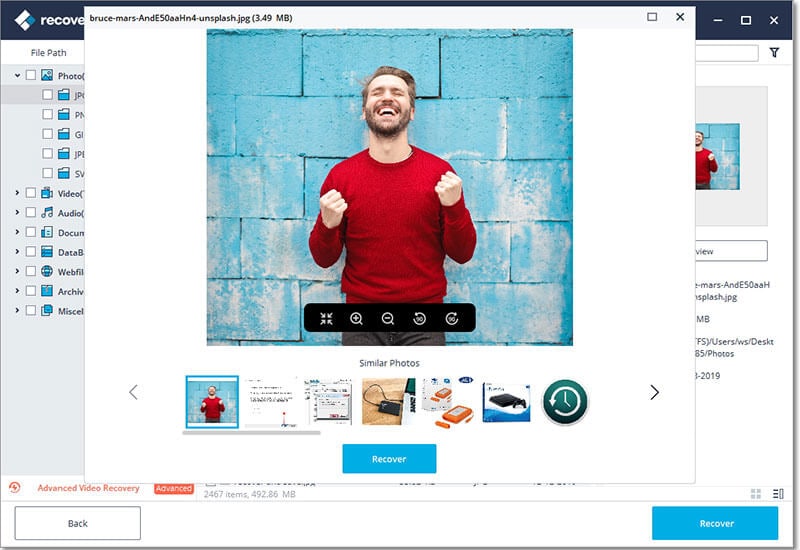 Note: You may also want to try the "All-Around Recovery" method, a unique feature offered by Recoverit (IS) Toolkit to retrieve data from anywhere and anything. It works in the same manner as above and successfully recovers data from formatted pen drive.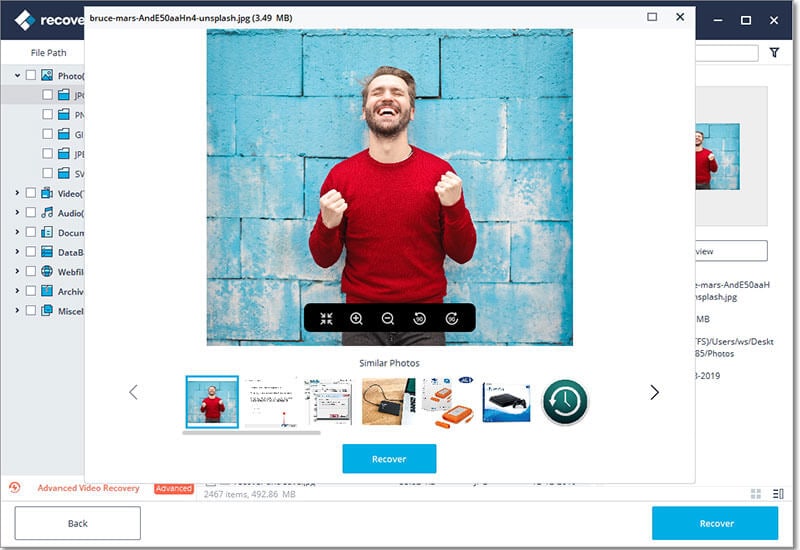 Simple, isn't it? It is by far the best fix when it comes to how to recover data from formatted pen drive.
Method 2. Restore formatted Files Using CMD.
CMD or Command Prompt is an inbuilt feature in Windows PC that helps you when you want to know how to recover formatted data from pen drive using CMD. You must use it with utmost caution because any negligence will land you in a bigger mess. To use CMD to recover formatted pen drive, go through the steps listed below:
Step 1 Plug in your formatted pen drive, then, right-click on the Windows icon and choose "Search" option.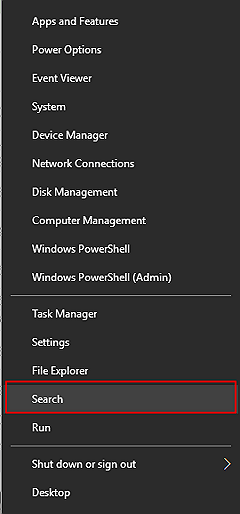 Step 2 Here, write "Command Prompt" and then right-click to select "Run as administrator."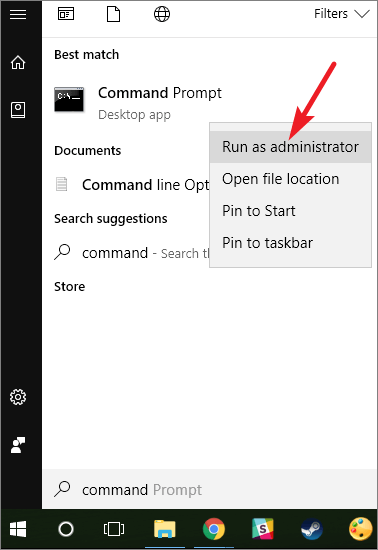 Step 3 Now type "chkdsk F:/f" and hit "Enter."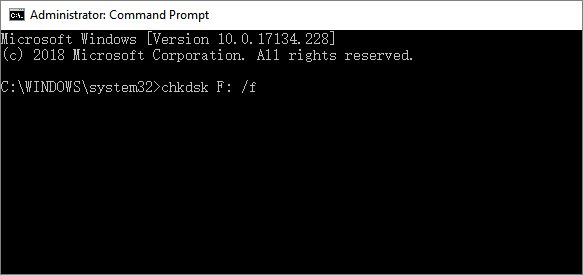 Step 4. Type "Y," after that hit "Enter" as in the screenshot below.

Step 5. Now you need to write "F", press "Enter" and then type "F:\>attrib -h -r -s/s/d*.*" > and press "Enter".
The above will retrieve all your formatted files, and that will get save in new folder automatically on your pen drive.

Did you find the above section useful? Well, it is a bit tricky, but if you follow all the steps accurately, you will be able to recover files from formatted pen drive in no time.
Bonus Tips:
Before wrapping it up, here is a quick tip for all of you. Always remember to back up your data before formatting the pen drive to avoid data loss. Cautious data owners regularly take back up of their essential data. So, if you ever lose data due to accidental or intentional deletion, hardware issues, or virus attack, it can be easily traced back from the backup. Henceforth, you all must do the same and keep a safe back up of your data stored in a pen drive.
Conclusion
Bottom line, from now on if you ever find yourself wondering how to recover data from formatted pen drive, refer to the two methods explained in this article. Firstly, iSkysoft is free software and will cause you and your PC no hassle. It works swiftly to recover formatted pen drive and offers a plethora of other features as well to keep all your data deletion issues contained. Finally, if you can understand and implement the nitty gritty of the CMD method and use it deliberately, go ahead and give it a try. If you want to go by people's choice and recommendation, you must choose Recoverit (IS) Software over the CMD method as it has zero chances of error and recovers data from a formatted pen drive safely. Do not wait any longer. Go and give these methods a try and learn their nuances yourself!