Apple's iMac is certainly one among the most reliable computers out there, yet they are not perfect. The reason why we own an iMac is to process data. This data can be in the form of documents, videos, pictures, music etc.
But sometimes, the storage section of Mac can be compromised due to internal or external factors, which we will discuss in the coming section. And the last resort in fixing hard drive errors on mac may only be doing a hard drive format.
Part 1. Causes for Formatting the Drive on Mac
Like we discussed just now, sometimes, formatting the drive on Mac might be the only option for you, and the reasons that can lead to that event are many. We have listed out the top causes for formatting the drive on Mac below.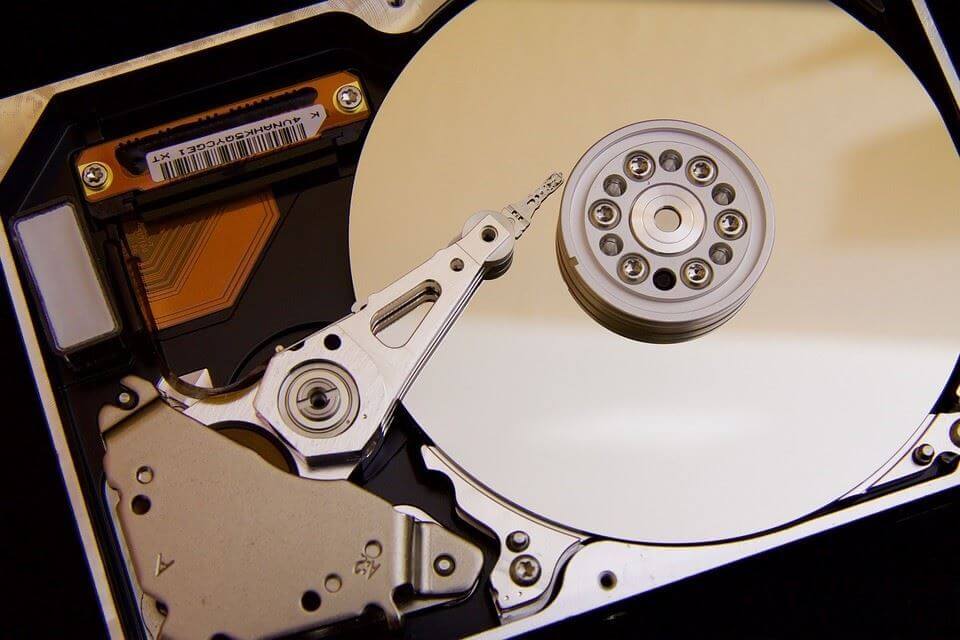 Slow Mac: One of the main reasons why people choose to format their Mac is because of a slow system. with time, your hard disk in Mac will be flooded with data that you store and delete. And the number of redundant files will increase, and this causes the computer to slow down. Formatting the Mac will help you in getting rid of these files, helping you iMac to become faster.
Low space: Another disadvantage of a system that handles a lot of data is that the user will often forget where all the files are, leading the storage space to dwindle over time. And going through each and every folder to delete all the unnecessary files is arduous and time intensive. Formatting a hard drive is however relatively easy and gets the job done perfectly.
Virus or Malware: If your iMac has been affected by viruses or malware, and they have spread throughout the system, simple antivirus scan are not going to cut it. Only a complete hard drive format can fix the issue. Since formatting the hard drive removes all the files in it, this is the best solution for a virus-infected system.
Partition error: The hard drive on its own doesn't divide its storage into partitions. The actual partitioning is done through software. However, sometimes the partitioning data can get corrupted. This leads to errors relating to partitions. By formatting your hard drive, you can create partitions on a fresh drive.
OS errors: MacOS is very reliable and fluid. However, with time or due to any other internal or external reasons, they can act differently from the way they are supposed to work. You may be getting errors left and right, making it very hard to do even the most basic of tasks. In such cases, a fresh install of the OS after a complete format might be the only way out.
Part 2: How to Recover Data from Formatted Mac Hard Drive
In many cases, you will have to format your Mac without having sufficient time or possibility. In such scenarios, you will have let your data go. And this can be a very hard thing to do because you might be having very important files on your iMac.
And this is where data recovery comes in! Once you lose your files either due to formatting, or any disk error, only a mac format recovery software can help you get back the files.
Recoverit (IS) Tool is an amazing data recovery software that can help you get files back from your hard drive. Some of the noteworthy features of the iSkysoft toolbox are: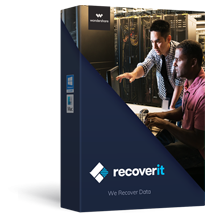 A Life Saver to Solve Your Data Loss Problems!
External drive support: The Recoverit (IS) supports external storage hard drives and flash drives.
Archive recovery: You can use the data recovery tool to get zip, rar, arj and sit files
Trash Can restoration: Files deleted from the trash can be restored back into the device.
System crash recovery: Recoverit (IS) can also restore files that were lost during a system crash.
Malware file loss recovery: You can get files back that were lost to a malware attack.

3,015,629 people have downloaded it
Impressed? Wait till you see how easy it is to install Recoverit (IS) on your iMac. The following steps walk you through the process of recovering files that were lost due to mac format.
Step 1 Download dr.fone and install it in your iMac. Make sure you only download dr.fone from the official website.

Step 2 Launch the software on the iMac. Out of the options listed, click on Formatted Disk Recovery.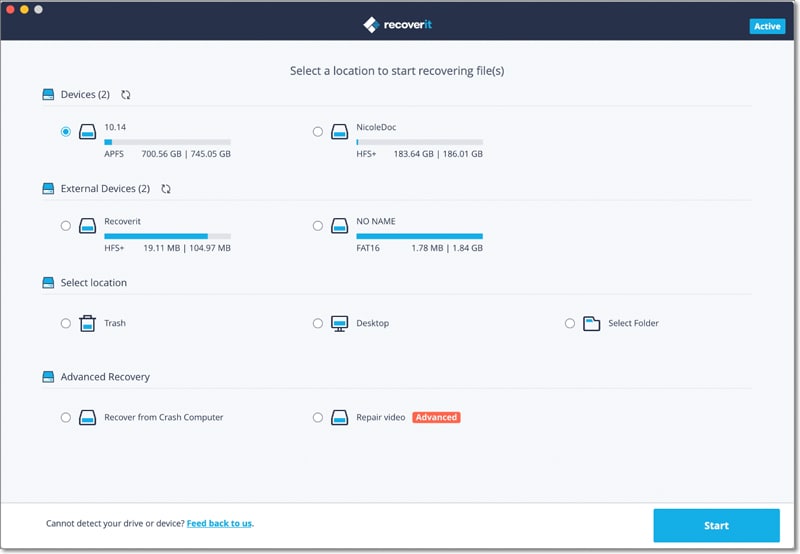 Step 3 Select the drive where you want the software to recover the files.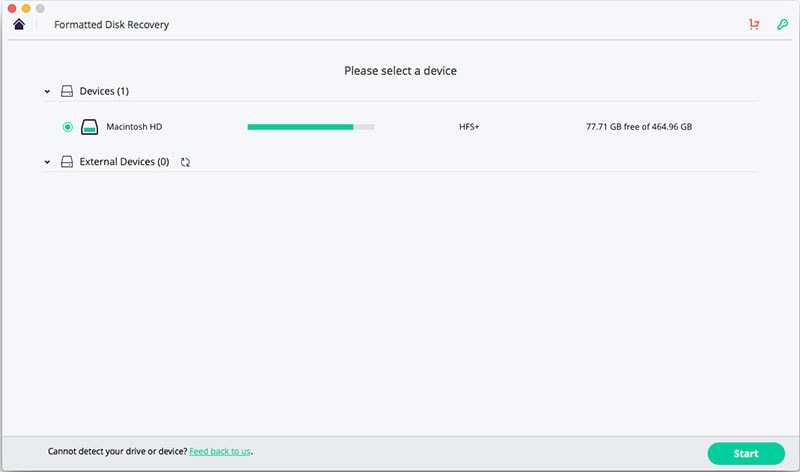 Step 4 iSkysoft will show you the list of files that it has found. You can preview the files and recover them by clicking "Recover".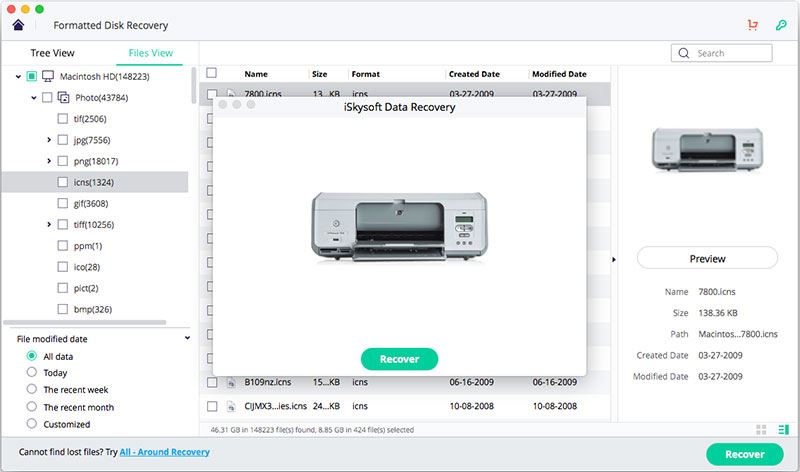 And that is all there to it! The process is very simple and it only takes you a few minutes to do so! The ability of iSkysoft to preview the files before it is recovered makes the task of recovering the right files very easy!
Part 3. Tips on Safely Formatting Mac Hard Drive
Formatting involves removing every file on your hard drive and it will remove the MacOS from your system. So proper care must be given to the whole process. We will discuss some of the best practices that you should adopt while formatting your Mac hard drive.
Ensure all connections are in proper order:
Formatting is a very complex procedure and it should not be interrupted midway as this can cause damage to the hard drive. If the connections to the electronics are not in proper order, then it can cause the process to fail midway. Always ensure good connections before formatting.
Do a backup if you can:
Like we discussed, formatting mac will delete all your files. So make sure you have moved all your data to a backup device or an external device before formatting. If you couldn't do it, then you can use iSkysoft to get all the files back.
Avoid abrupt shutdowns:
There are many reasons for an abrupt shutdown to occur, power failure and device errors being the primary causes. Make sure your device is plugged into an uninterrupted power source, and ensure that the format procedure that you do is correct.
Conclusion
Formatting Mac does bring a lot of tension into the minds of the users, however, sometimes it is your only choice to fix you Mac. Your biggest fear might be losing all your files, but as we discussed, it is not something a powerful mac format recovery software like Recoverit (IS) tool can't fix.
Keep your Mac's hard drive safe by not overstressing it too much or introducing virus or malware to the system.