WhatsApp statuses allow you to share photos, text, GIF, and video updates that disappear after twenty-four hours. I order to receive or send status updates from and to your contacts, you and your contacts need to have each other's phone numbers saved in your phones.
The status feature was initially referred to as a clone of snap chat stories by worldwide experts. Nonetheless, this feature is becoming popular among its users. The statuses in WhatsApp are perishable, and WhatsApp does not give an official way of saving them.
So what could be the best way to save the statuses?
Latest Update About WhatsApp Status Video [Updated 2020]
WhatsApp Status video length reduced to 15 seconds
WhatsApp status used to be 30 seconds long, but now it only can be 15 secs. This is due to an effort in cutting the strain on internet networks due to the coronavirus lockdown in many countries worldwide as millions of users have started sharing videos in Status.
Users have been requested to crop their videos to fit the 15 second time limit. At the time of these changes, WhatsApp allowed the status of 90-second limit and even a status of a 3-minute time limit before eventually trimming it down to 15 seconds.
Part 1: How to Share A Video in WhatsApp Status
WhatsApp status is an incredible feature of communicating with the people in your contacts in an uncomplicated manner. It is possible to communicate any type of media via it.
1. Record A Video
You can record a video through the application itself. Here are the steps:
Step 1: Open the application and go to the central tab, 'Status'. Click on 'My status" or the camera icon at the bottom of the screen.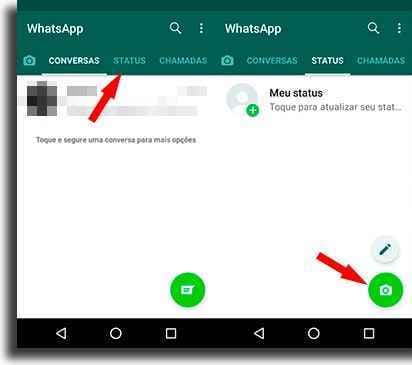 Step 2: You will see the WhatsApp camera through which you can record videos or take photos. Hold your finger on the button to record.
Step 3: Then you can edit the footage. Some of the editing capabilities are like emoticons on the screen.
Step 4: When done click the green arrow.
2. How to Add Multiple Videos in WhatsApp Status
Step 1: Go to WhatsApp status screen.
Step 2: Tap on the three dots present next to the 'my staus' option.
Step 3: Tap and hold an update to put in your status.
Step 4: Tap on the forward arrow at the top right corner.
Part 2. 2 Ways to Download WhatsApp Status Video for Free
To save WhatsApp status videos on iPhone/Android, we introduce two softwares to help you donwload WhatsApp status video, so that you can save on your device and use for your own.
1. VidStatus — Share Your Video Status

VidStatus is an Indian status saver application to watch, edit, share, and download all trending videos for WhatsApp status. You can also watch free status videos for WhatsApp.
How to use it:
Step 1: Download and install the VidStatus app on your android phone.
Step 2: Open the application and permit it to operate properly.
Step 3: You are now ready to download any WhatsApp status video on your phone.
2. Status Saver - Downloader for WhatsApp Video

This is one of the best apps for downloading WhatsApp status videos. It supports all types of trending videos in WhatsApp status. Status Saver enables you to download photos, GIFs, and Videos. You can also share the memes with your friends via the application.
Step 1: Download and install the app on your android phone.
Step 2: You also need to watch status from the original WhatsApp application.
Step 3: When you open the status saver app it will show the videos and photos originally viewed in WhatsApp.
Step 4: You can then save the statuses to your gallery and upload them to your WhatsApp status or social media.
[Tips]: A Good Way to Keep Your Downloaded Videos Is to Back Them Up
Dr.fone - WhatsApp Transfer is an app that recovers deleted files on your phone. It also assists in managing the data on the phone, transfers the data from one phone to another, and also repair errors that occur in the process.
WhatsApp transfers data from iOS/Android to iOS/Android devices.
Transfer WhatsApp attachments and messages, including images, videos, and files between iOS and Android operating systems effectively.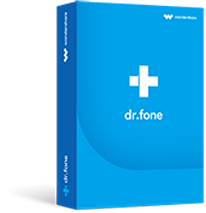 Backup, Print and Restore WhatsApp Messages Selectively and Conveniently
Restore chat history and files to your iOS and Android devices.
Backup WhatsApp messages on Android and iOS devices.
Back up files easily in one click. Export your data in WhatsApp including attachments and conversations to your device. You can preview all the files at any time.
3,495,656 people have downloaded it
Want to know more? Check the steps below:
Step 1: Launch dr.fone on your PC then connect your device to the PC using a USB cable. Your device will be recognized immediately then select the 'WhatsApp Transfer' feature.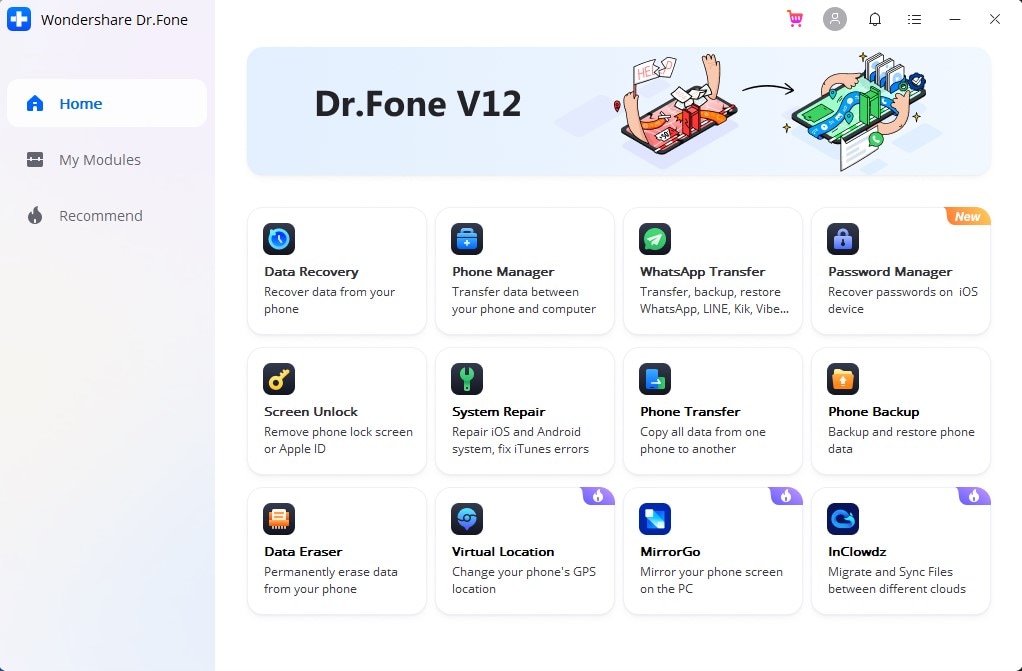 Step 2: Select back up WhatsApp messages to back up your phone's WhatsApp messages. It will show that your phone has connected as below: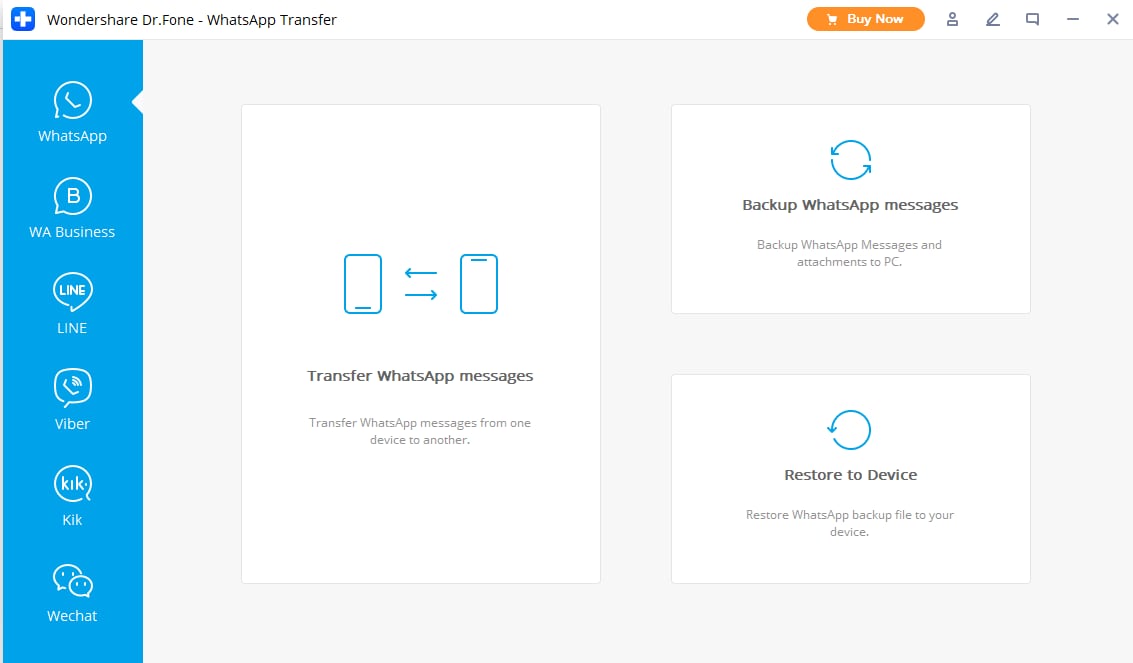 Step 3: Click the backup button and Drfone software will start to backup your WhatsApp data. This transfer will automatically complete.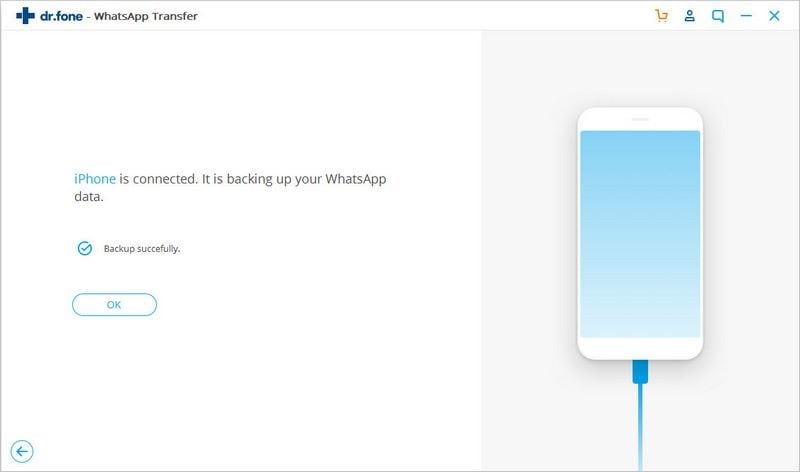 Step 4: Upon completion of the backup select view to choose the WhatsApp backup file you want.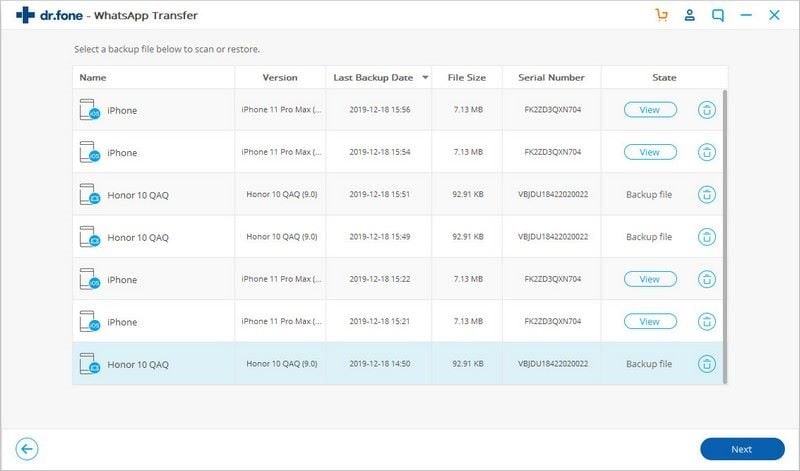 Step 5: Select a WhatsApp backup file to see the details. Export the one that you want in your computer or you can restore it back to your device.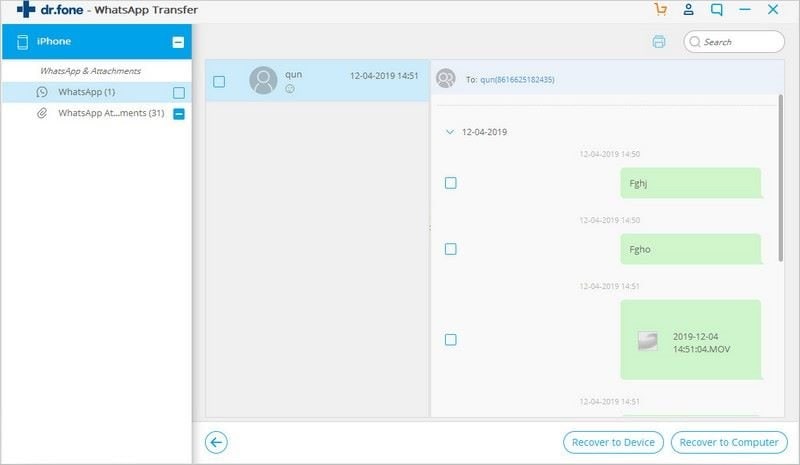 Part 3. Add WhatsApp Status from Other Platform
Sometimes we watch some funny videos on other social platform and willing to share that on WhatsApp status, can we do that?
1. Make WhatsApp Video from YouTube
To achieve this, download the YouTube video. Open the YouTube app and search for the desired video you would like to add to your status. Click the 'to share' button then copy to get the link.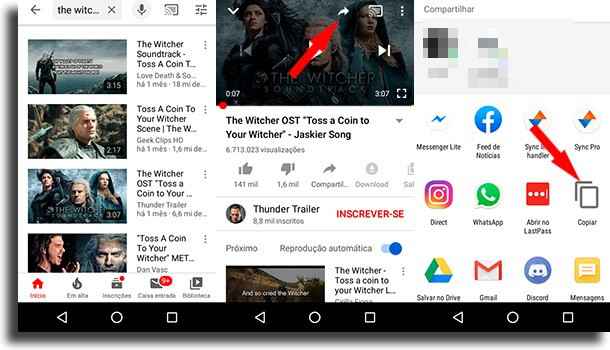 2. Share Tik Tok Video Whatsapp Status
Step 1: Create a Tiktok account and download the application, you will find many videos in Tik Tok posted by your friends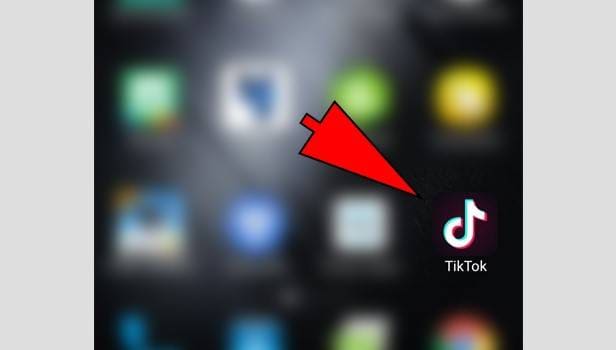 Step 2: If you like a particular video, click on the share icon on the right side of your screen.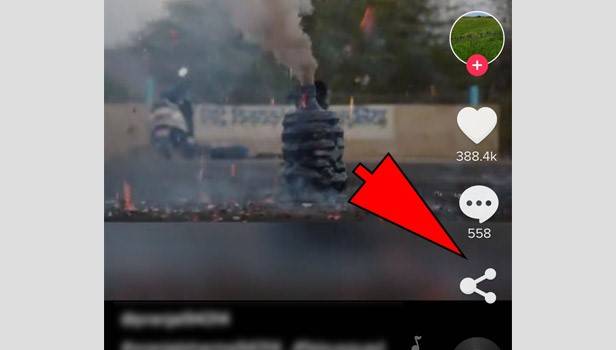 Step 3: Upon clicking the share button, it will turn into "Share to". Many applications will appear under sharing.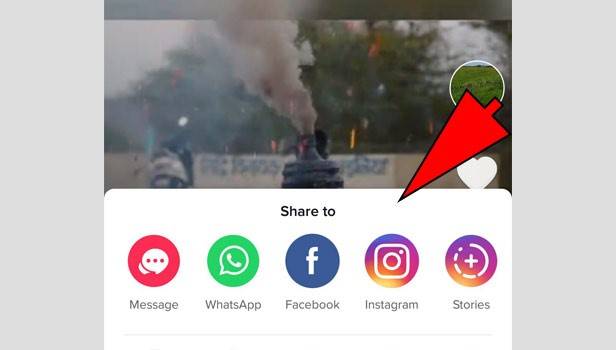 Step 4: Tap the WhatsApp icon on your phone. You can then share Tik Tok videos on your phone.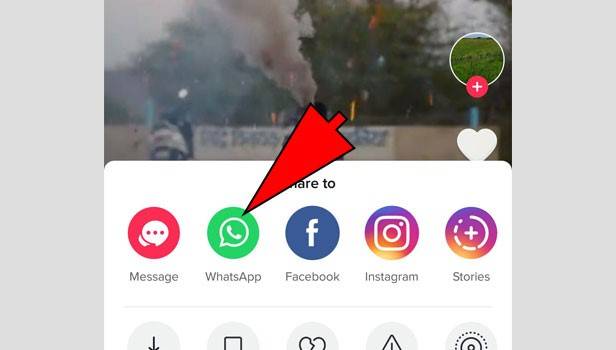 Wrapped Up
WhatsApp Status can capture your best video and memory for 24 hours. We have talked about several ways to save WhatsApp status videos. However, if you want to save those videos and keep forever for your own, the best way to do that is to backup your favorite video to PC, so that you can view and restore it again in the future.
For my personal recommendation, dr.fone - WhatsApp Transfer can transfer, backup, and restore WhatsApp chat history selectively and conveniently; it's an excellent tool for us to manage WhatsApp data.