As the use of the Internet got common among users, they started preferring communication through applications such as WhatsApp Messenger. The only requirement that this type of communication had was the presence of an Internet connection. However, to get to know more about this platform, you need to develop an understanding of how to find someone on WhatsApp with ease, as explained in the article as follows.
Part 1: How to Find Someone on WhatsApp Using Your iPhone
The basic requirement to message any individual across WhatsApp Messenger might be the presence of an internet connection; however, it is important for the person to be present on the platform themselves. You can only chat with anyone that is present on WhatsApp with an activated phone number.
To discover that any individual is activated across WhatsApp, you can simply check their status by following the steps as explained below.
Step 1 You need to access "WhatsApp" on your iPhone and access the "Chats" icon on the bottom of the screen in a menu bar.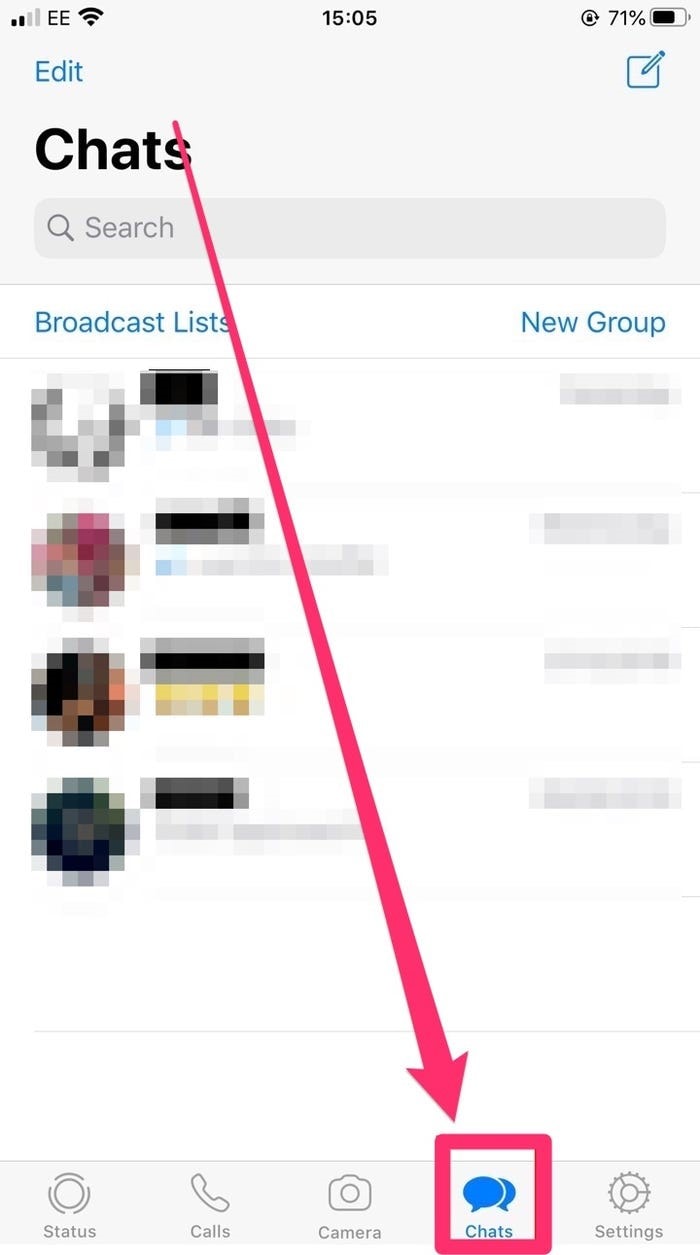 Step 2 Access the "Compose" button on the top-right of the screen to open a new chat. Before opening a chat box, the application directly leads you to your contacts list.
Step 3 You need type in the name of the individual that you want to find on WhatsApp in the "Search" bar on the top. If the contact is present on WhatsApp, you will easily find them in the list. Tap on the contact to open a new chat box with them. This active chat would remain in your WhatsApp until it is deleted from your device.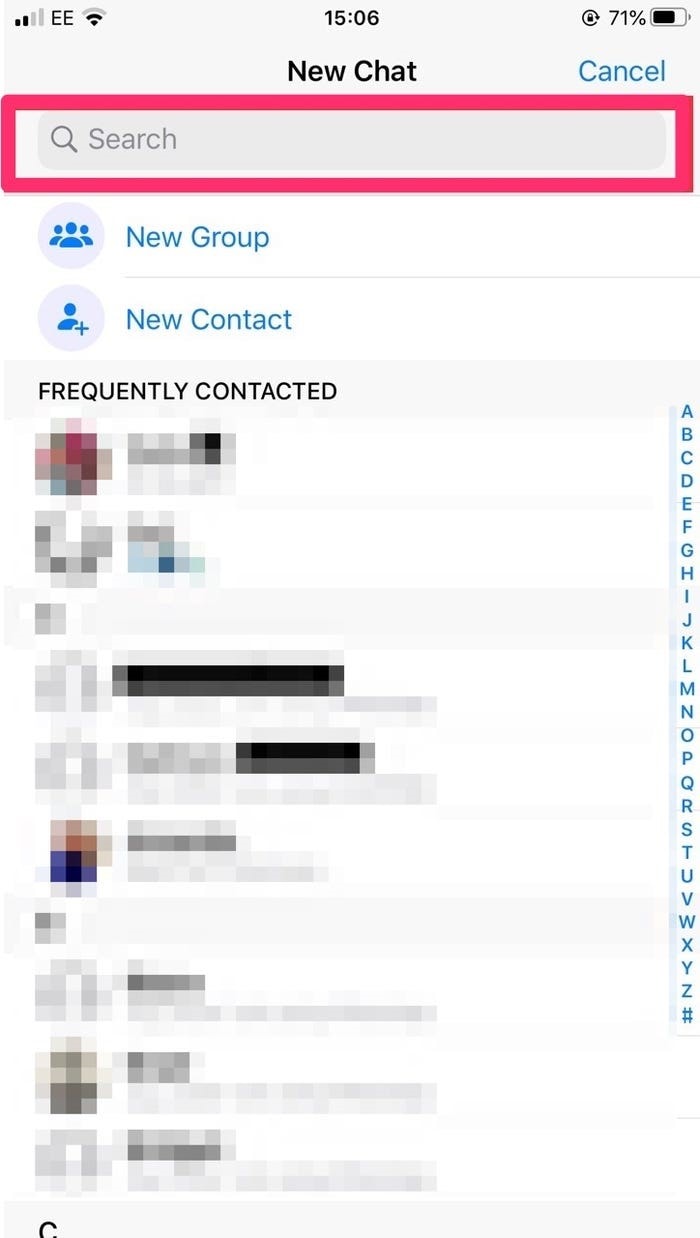 Part 2: How to Find Someone on WhatsApp Using Your Android
Conversely, if you are an Android user, you can still find any individual on WhatsApp Messenger by following a similar guide. However, with a few differences that are present because of the differences in the devices, locating someone across WhatsApp is quite efficient and easy.
To get to know about the simple method of finding whether someone uses WhatsApp or not, you need to follow the guide explained as follows.
Step 1 Open "WhatsApp" on your Android device and access "Chats" from the top menu of the application. To open up a new chat, you will observe a "Speech Bubble" icon present on the bottom-right of the screen.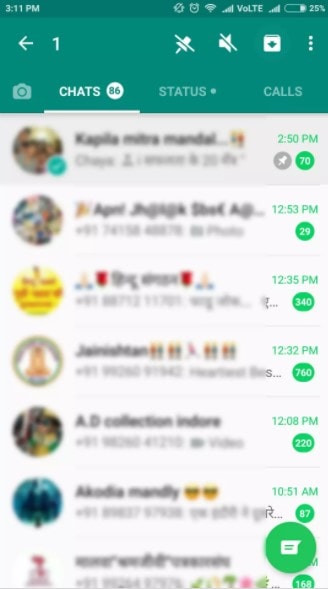 Step 2 This would simply initiate a new conversation by leading you into the contacts list containing numbers that have activated their WhatsApp across the number.
Step 3 After locating someone through the Search Bar on the top of the screen, you can simply tap on the contact to open a new chat with them.
Part 3: How to Search Friends on WhatsApp Without Phone Number
Increasing your circle is always preferred all around the globe, where psychologists have preferred all formal versions of accessing any individual to develop a connection with them. However, with WhatsApp Messenger installed on your device, you can always search for people present around the globe with a simple phone number.
To check if someone is present across WhatsApp, you need to go through the guide provided as follows the confirm the presence of some individual on WhatsApp.
Step 1 Access "WhatsApp" on your smartphone and access the "Chats" tab from the menu that opens on the front.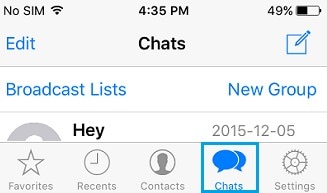 Step 2 Lead into opening a new chat on the platform by tapping on the "New Chat" button on the screen.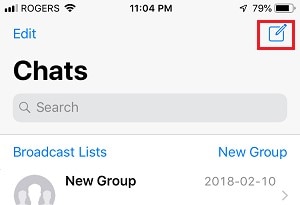 Step 3 his opens up the contacts list, with all contacts having WhatsApp Messenger appear on the screen. In the contact list, you need to tap on "New Contact" on the top of the screen. Write the phone number of the individual that you need to search for and save their number with an appropriate country code.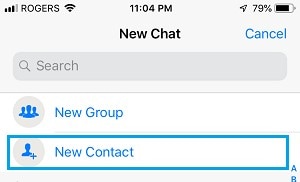 Step 4 To confirm whether that specific individual is on WhatsApp, you would simply observe a green mark with an indication of "WhatsApp Account" below the number. This would simply confirm that the person or friend that you are trying to locate is present on WhatsApp, or vice versa.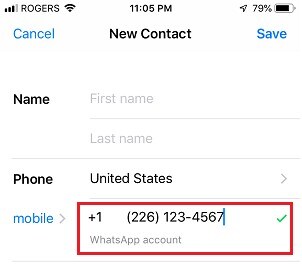 Part 4: Third-party Apps Help You Find Friends on WhatsApp
Although WhatsApp presents you with a very simple process to confirm whether an individual uses WhatsApp or not, there are a variety of dedicated third-party applications that are present for helping you out in confirming the presence of a certain friend on WhatsApp.
1. Unlimited Friends Search for WhatsApp
for WhatsApp. This platform is a simple system with the ability to search for a number within the huge collection that exists in the market after presenting a few filters. As there is no requirement or authentication of using the platform's service, you can just search for a contact and have them added to your chatting list on WhatsApp. With a country-wise and gender-wise division, this app allows you to develop a good circle by easily searching through numbers on WhatsApp.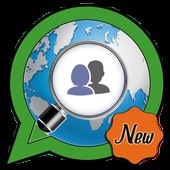 ---
2. Friend Search for WhatsApp APK
Another application that comes into the discussion for improving your social circle is Friend Search for WhatsApp APK. This social application has been particularly designed for allowing you to get into touch with WhatsApp users with ease. By easily searching through the name of a person, you can add them to your friend's list to connect with them.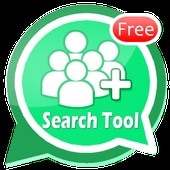 ---
3. FindWA – Friends Search for WhatsApp
This WhatsApp contact finder is quite proficient in locating phone numbers across a radius of people that utilize WhatsApp Messenger on their smartphone. By allowing you to get in touch with them, FindWA presents you with a worldwide application for connecting with people and developing a friendship with them over time. FindWA is a very proficient application in terms of communicating with individuals, where you can even get into a group chat or a video chat with an individual through their service.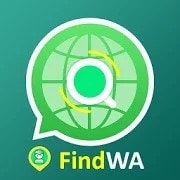 Conclusion
WhatsApp Messenger has come into collateral use, with a market that has developed and extended among millions of users throughout the globe. If you are up for finding any individual across the service, you can take up several methods to locate and get into contact with them easily.