"My phone has just been formatted and I have lost my WhatsApp chats. I don't want to have the same experience again and would like to take WhatsApp backup to Gmail. Can someone tell me how to save WhatsApp chat on Gmail? I can't seem to make it work!"
- a question from Quora
A reader of our blog posted this query a while back about the Gmail WhatsApp backup feature. Surprisingly, a lot of people still don't know how to backup WhatsApp to Gmail or any other source. Your WhatsApp can be linked to your Google account (for Android) or iCloud (for iPhone). Apart from that, you can take WhatsApp backup in Gmail of selective chats as well. There are also dedicated third-party tools that can make the entire experience hassle-free for you. In this post, I will teach you how to backup WhatsApp messages to Gmail in seconds.
Part 1: How to backup WhatsApp to Gmail?
If you wish to save selective conversations on WhatsApp, then you can follow this technique. By following this method, you can easily export chats from WhatsApp to different sources. In this way, you can download the conversations and the exchanged media on your computer or any other device. There is a native feature to do WhatsApp backup to Gmail for any conversation that you want. Therefore, you can email the chats to yourself and even download it on your system.
You can backup WhatsApp messages to Gmail by including or excluding the attached media files.
Users have to save one chat or conversation at a time.
Please note that the chats can only be exported to Gmail. There is no provision to import selective chats from Gmail to WhatsApp as of now.
The technique is absolutely free. Though, it is not widely used since it is very time consuming with no option to restore chats.
If you want to learn how to backup WhatsApp chat to Gmail, then the following steps can be taken.
Step 1:

Select the chat you wish to backup

Firstly, launch WhatsApp on your Android device. All your chats would be loaded on the screen. Just tap on the conversation that you wish to save. Now, tap on the hamburger icon (three horizontal dots)at the top right corner of the screen. From here, visit the "More" settings.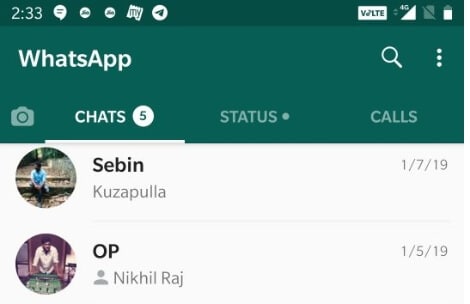 Step 2:

Choose to export the chat

This will further display various features related to the chat option. Tap on the "Export chat" button to take WhatsApp backup in Gmail.

You will be asked whether you wish to include or exclude media (the shared attachments and stickers) in the backup or not. Simply select the option of your choice to proceed.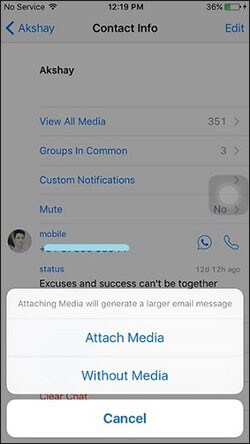 Step 3:

Gmail WhatsApp backup to yourself

After making the appropriate selections, wait for a while as WhatsApp will process your chat. Once it is done, you will be presented with different options to export the chat (via Bluetooth, Google Drive, Mails, and more). Tap on the Gmail icon from the lot.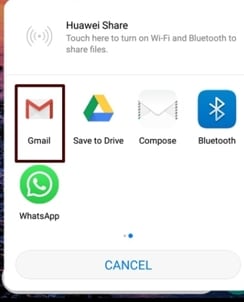 Your Gmail inbox will be loaded with a processed document having the WhatsApp chats. You can just mail it to yourself or any other contact. If you want, you can just save it to your drafts as well and later download it on your computer.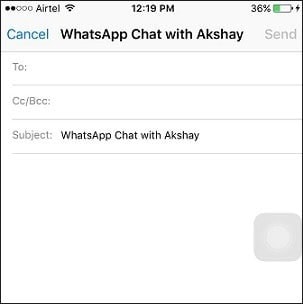 By following these simple steps, you can easily learn how to backup WhatsApp to Gmail. You can save multiple chats (one by one) as well. The text file can be saved on your computer so that you can always have your conversations secured.
Part 2: The recommended software to backup WhatsApp messages
As you can see, when we take WhatsApp backup to Gmail directly, it doesn't meet our requirements. Users need to save one conversation at a time and can't even restore it back to their device. To overcome these limitations, consider giving dr.fone – Restore Social App a try. It is a dedicated social media backup and restore application. You can take a backup of your WhatsApp chats and later restore it to any other iOS or Android device. Yes – you can even perform a cross-platform transfer of WhatsApp chats with this remarkable tool.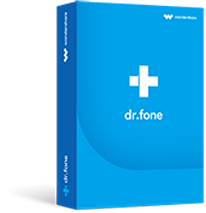 Top recommended software to backup WhatsApp messages
Take a backup of your WhatsApp chats, attachments, and contacts in one-click on your computer.
Later, you can restore the backup to any other iOS or Android device.
The tool also provides a solution to directly transfer WhatsApp data from an iPhone to another iPhone or Android.
The existing data on your phone won't be erased during the restoring of WhatsApp chats.
Also, you can just preview the data on your WhatsApp backup and selectively restore it to the target phone.
Apart from saving and restoring your WhatsApp chats, you can also do the same with Kik, Viber, Line, and WeChat as well.
4,290,481
people have downloaded it
The dr.fone – Restore Social App is a user-friendly and intuitive application. Also, your data won't be stored in the process. Therefore, you can consider it as a perfect alternative to the backup WhatsApp Gmail option. Here's how you can backup and restore WhatsApp with dr.fone.
Backup WhatsApp to your computer
Step 1. Firstly, connect your iPhone to the computer using a lightning cable. Also, launch the dr.fone and open the "Restore Social App" feature.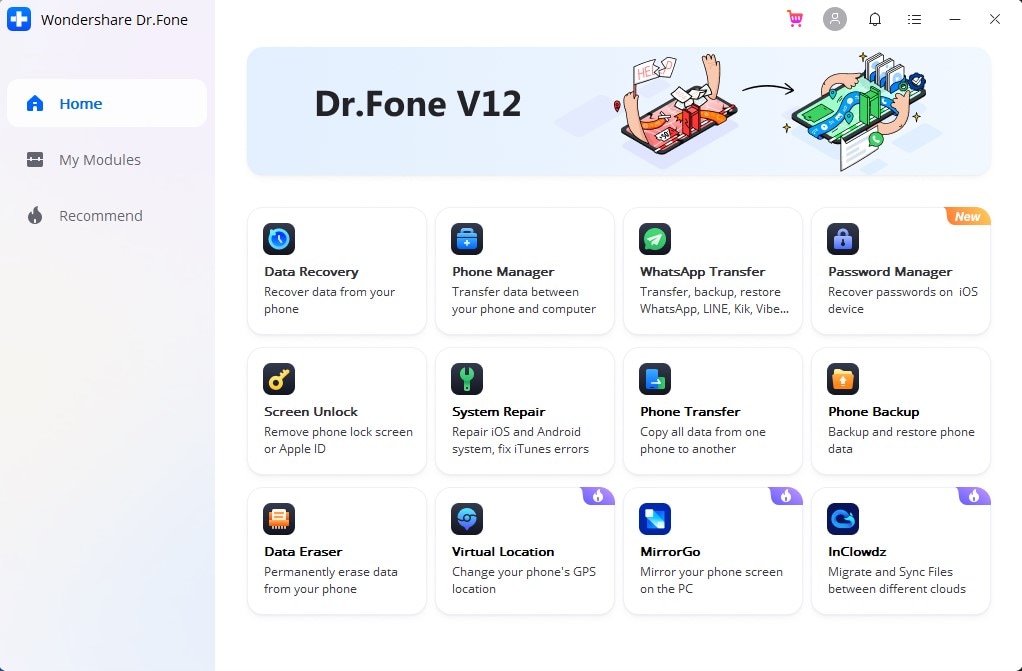 Step 2. Go to the "WhatsApp" tab from the main panel. Here, you will be provided with different options to backup, restore, and transfer your WhatsApp data. Tap on the Backup option to proceed.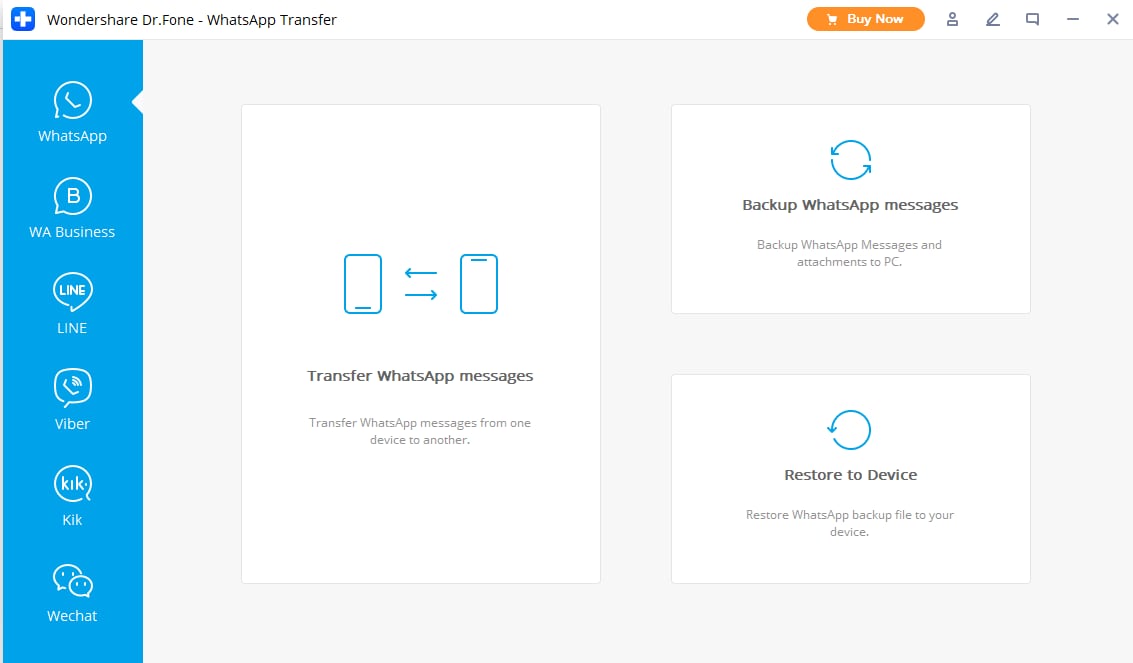 Step 3. That's it! The application will start saving your WhatsApp messages and attachments on your computer. As the backup process will take place, make sure that the phone won't disconnect from your computer.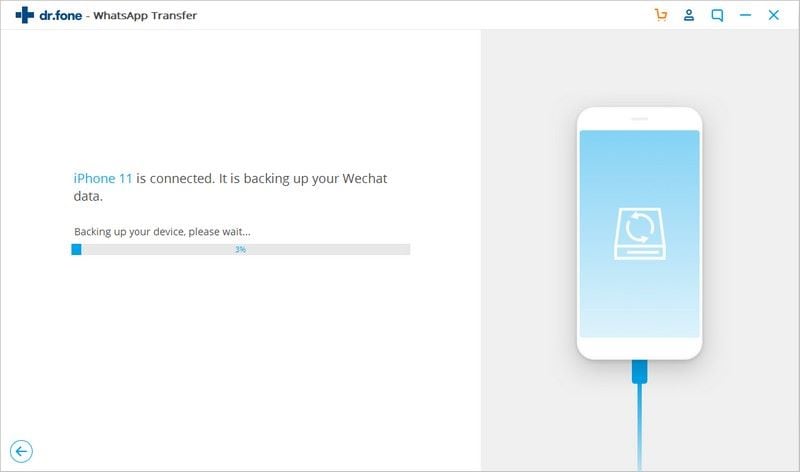 Step 4. In the end, dr.fone will notify you that the backup process is completed. You can view the backup content from here or even disconnect your phone.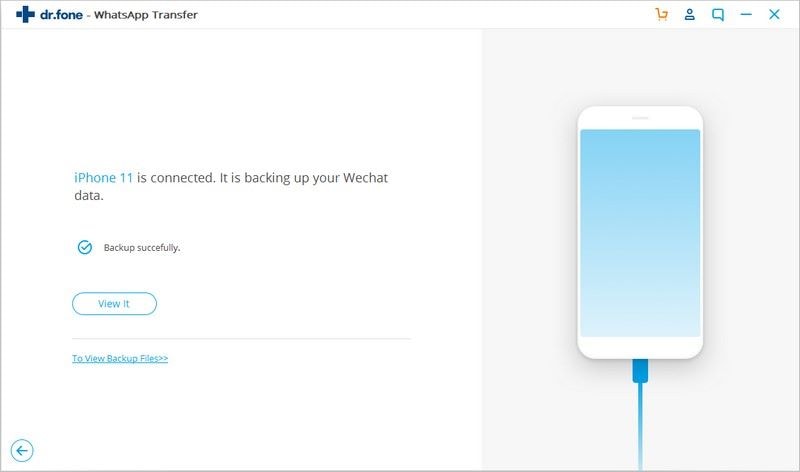 Restore WhatsApp backup to iPhone/Android
Step 1. In order to restore a previously taken backup, connect your iOS or Android device to the system. Launch the toolkit and go to its Restore Social App option.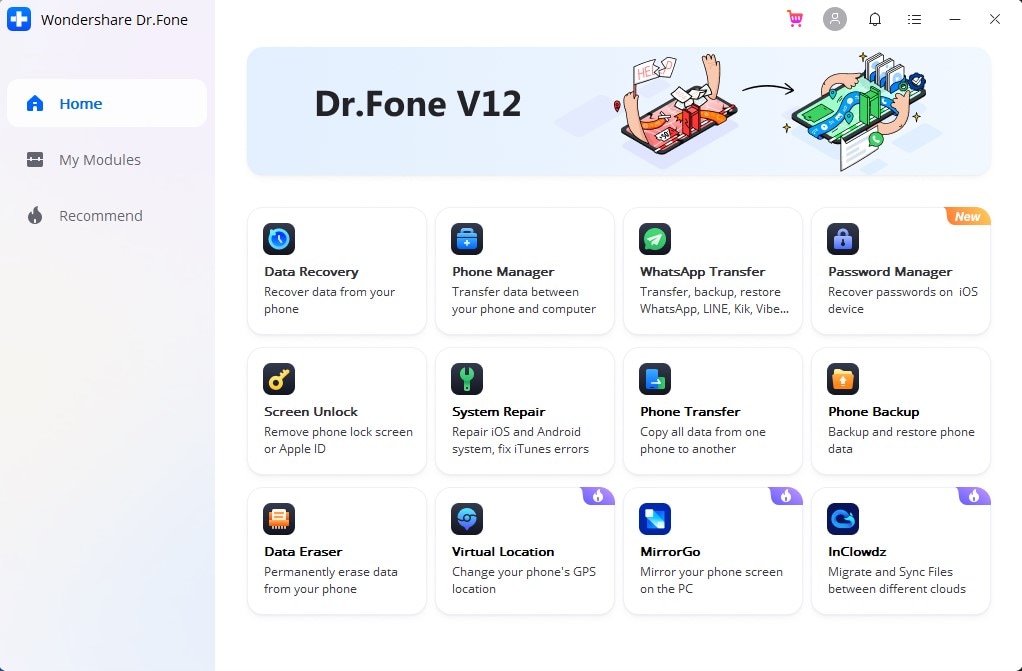 Step 2. Now, you can select whether you wish to restore WhatsApp backup to an iOS or an Android device.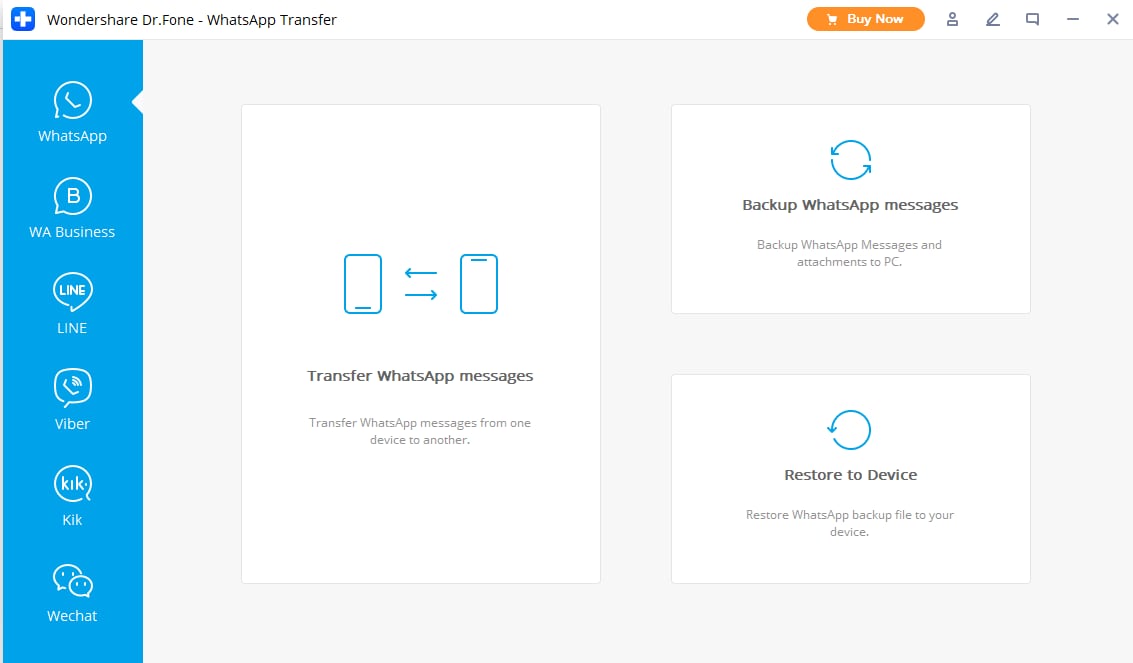 Step 3. A list of the previously stored WhatsApp backups would be displayed on the interface with their details. You can just select a backup file of your choice and continue.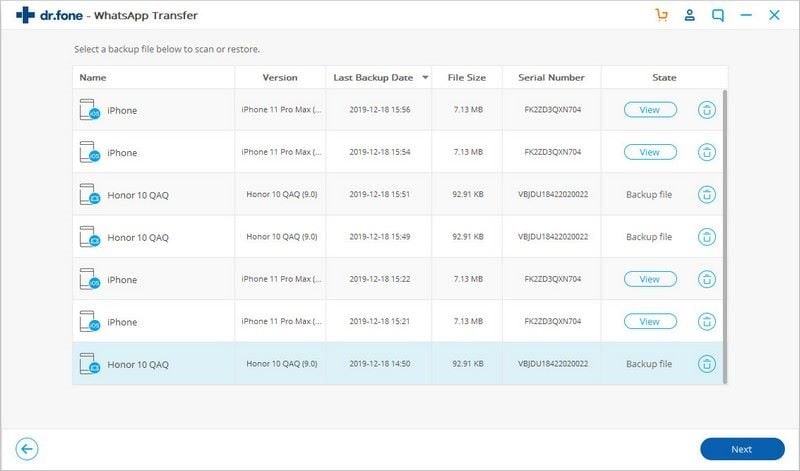 Step 4. The application will extract the WhatsApp backup and present its content on the interface. You can view the save WhatsApp messages and attachments here. In the end, just select the data of your choice and restore it to your phone or the computer.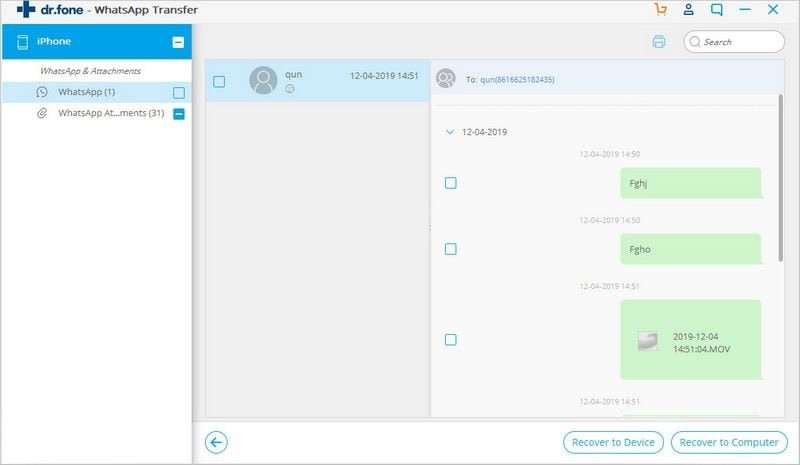 Important Note:
In case if you are restoring WhatsApp messages to your phone, then grant the needed permissions to the application. Also, iOS users need to turn off the Find my iPhone feature on it beforehand.
I'm sure that after following this guide, you would be able to teach anyone how to save WhatsApp chat on Gmail. Though, if you really want to make the most of your WhatsApp, then try dr.fone – Restore Social App. It is a remarkable application that will take an extensive backup of your WhatsApp and will let you restore it selectively to any iPhone or Android. You can also use it to backup and restore other social apps as well.