"I want to restore my iPad, but it has jailbroken, who can help?"
A jailbroken iPad provides certain challenges when it comes to restoring it. The reason is that once restored, most of the jailbroken features will be returned to their non-jailbroken state. Now this may be ok, if you are using the iPad in a region where it can work in its default state, but if you want it to retain its jailbroken status, then you may have to do a few tricks to restore jailbroken iPad, as outlined in this article.
Part 1. Best Tool to Restore Jailbroken iPad Pro/mini/air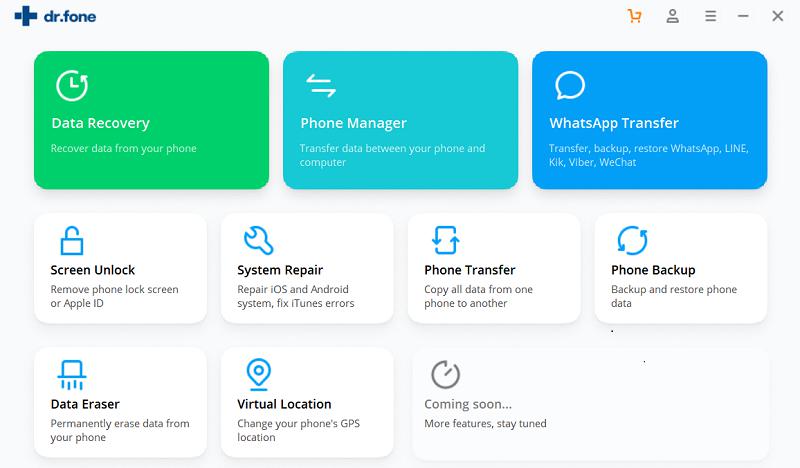 Using dr.fone - iOS System Recovery, you can restore a jailbroken iPad without losing the jailbreak. The "Fix iOS to Normal" feature enables you to do this without worrying about making any mistakes.
Why Choose This Software to Restore Jailbroken iPad:
Perfect restoration of data – If you ever lose any data, or cannot access your iPad, you can be sure that this tool will do it for you with ease.
Works with 20+ different file types – Different iOS devices store data in different file types, but this tool works with all of them.
Comprehensive iOS compatibility – The fact that the tool can work with all iOS file types means that the tool can be used in all iOS (iOS 10.3 supported) devices.
Step-by-step Guide on How to Restore Jailbroken iPad Pro/Mini/Air
You probably went through a lot of trouble and expense to jailbreak your iPad and you would love to maintain this status, even after you have restored the device. With dr.fone - iOS System Recovery, this is quite easy to accomplish.
Step 1. Connect the iPad
Start dr.fone - iOS System Recovery and then go to the "System Recovery" menu from the main window. After selecting this option, connect your iPad to your computer using a USB cable, and wait for the iPad to be recognized. Finally, click on the "Start" button.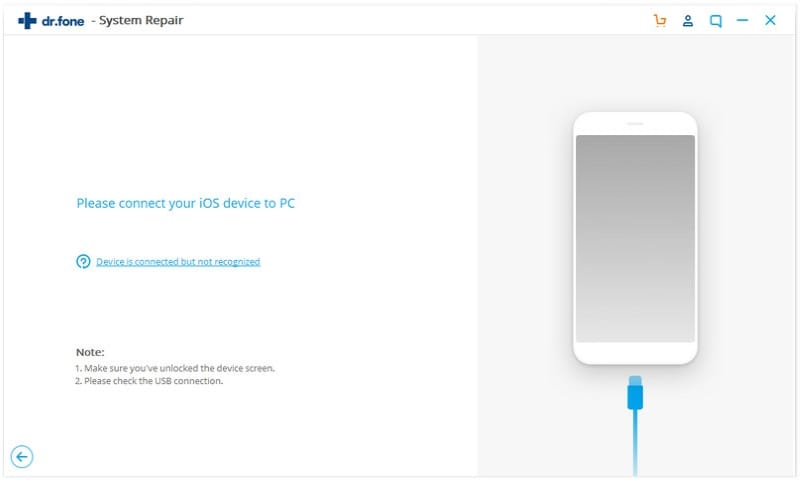 Step 2. Download the Restoration Firmware
The tool will take you to the server where you will find the latest restoration files in the firmware. Click on the "Download" button to download the files.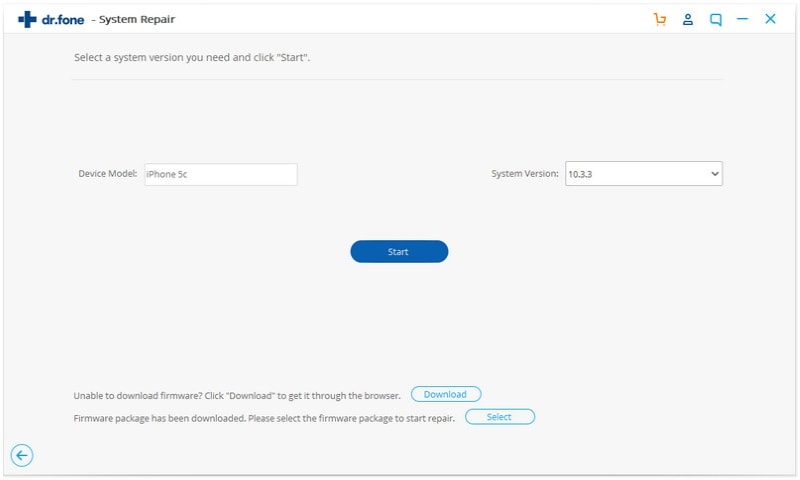 Step 3. Restore the iPad
Once downloaded, the firmware will safely carry out the restoring of jailbroken iPad Pro/Mini/Air and update all the files required. You must be patient since the process could take some time. The iPad will then restart. Your iPad will still retain its jailbroken status.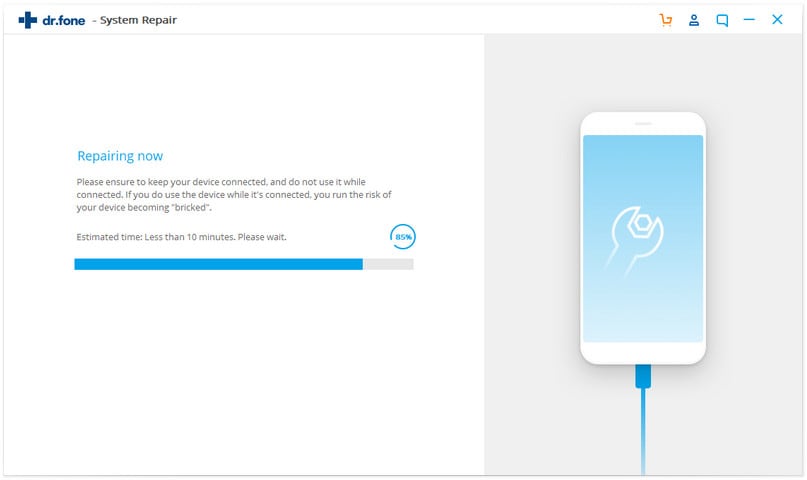 Because iOS devices cannot operate in all parts of the world, they do need to be jailbroken so that they can work with certain networks. Jailbreaking is a time-consuming process for those who are not tech-savvy. They sometimes have to pay a lot of money for the iPads to be jailbroken. If you have paid to have it jailbroken, then you definitely want to maintain this status after you restore your iPad. Using the above steps, you can restore iPad Pro/mini/air devices without restoring their original locked status. This way, you can update your iPad and use it in regions not supported by Apple.
Part 2. Another Way to Restore a Jailbroken iPad mini/Pro/air
The most common method of restoring a jailbroken iPad is to use iTunes. iTunes has the latest security features of the latest iOS and is therefore the best way to restore an iPad. You should therefore have the latest iTunes version installed; if not, you should update it before proceeding.
Step 1) Plug in your iPad. Using a USB cable, connect your iPad to your PC/MAC. Once recognized, iTunes will list your device Go to the "Summary" tab and then select the "restore" option. This will give you a list of recovery options available on iTunes.
Step 2) Restoring the iPad. Now, you have to note one thing as you proceed with this step. Since you are using a jailbroken iPad, DO NOT create a backup. On the pop-up, you should select the "Don't Back Up" button. iTunes will then ask you if you want to restore the iPad. Press the "Restore" button and wait until the process is done.
Step 3) Complete the process properly. When the restoration is complete, the iPad will restart in normal mode. After that, you will be asked if you want to restore from a previous backup; make sure that you select the "Use as new" option since you will be using a jailbroken device.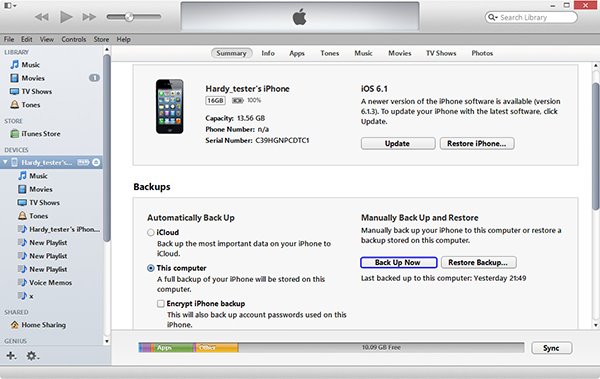 Part 3. How to Restore iPad Without Losing Jailbreak
Step 1) Download and configure Cydia. When you have the Cydia package on your computer, you will need to download iLex RAT, which will allow Cydia to do the restoration of your jailbroken iPad. For iLex RAT to work properly, you will have to add a REPO in Cydia. Go to the "Manage" tab at the bottom of the screen, and select "Sources" before going to the "Edit" feature. Here you click on the "Add" button, and then type in the following URL; http://cydia.myrepospace.com/ilexinfo/ inside the box.
Step 2) Restore your iPad. Once you have successfully configured Cydia and iLex RAT, you can quickly start the restoration of your iPad without losing the jailbreak.
Note: You must exercise a lot of caution when you are restoring jailbroken iPad devices. One wrong move and you could lose the jailbreak or disable the device. So read through the instructions and think through the steps before you act, and you will successfully restore the iPad without losing the jailbreak.