Messaging applications and platforms will continue to play an important role in the online world these days, and there are a variety of messaging platforms to choose from. A popular option for meeting new people online is a chat application called Kik. Since its inception, Kik has been a stable choice for users. You can discuss about different topics by joining different groups available on Kik. In this article, we will let you know how to block someone on Kik, how to find different groups on Kik and other important information about this messaging application.
Part 1. Common Types of Kik Chatrooms You Want to Know
Kik has become a very popular messaging app these days. There are many groups and chatrooms available in this application. The following are some most common KiK chatrooms.
1-Wirkin Jobs

This is the best KiK group if you are looking for online jobs. Employers can post different jobs and employee can find related jobs very easily by joining this group. This group is best for the professionals.
2- Sephora

If you are a YouTube videos lover, then you must join this KiK chatroom. Here you can find different videos about cooking, makeup, tools, and about other topics. You can get full review about anything in this group. You can learn a lot from this KiK group.
3-Weather Channel

You can get full updates about weather by joining this chatroom. Here you can get hourly, weekly, and monthly weather updates very easily. This is the best chatroom if you want to contact new people.
4- Sports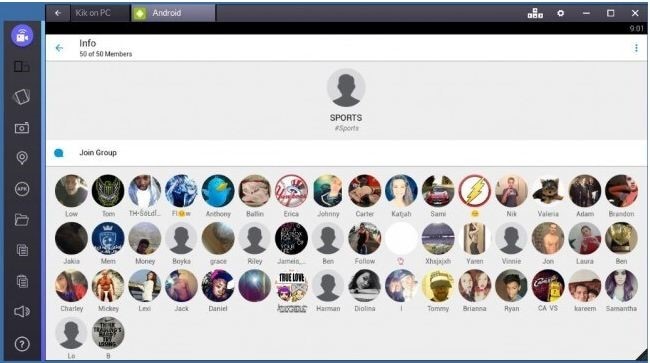 You can join this group to get latest updates about your favorite sports and games. You can discuss about your favorite player or team with your friends in this group. You can have complete knowledge about upcoming matches or games.
5- Cities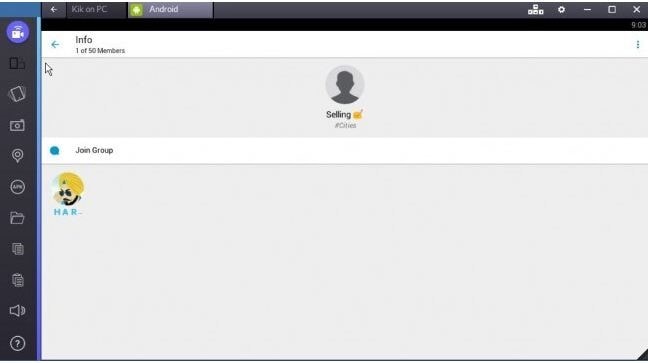 It is a place to exchange information about a place or city. Here you can discuss about different cities. You can tell about your favorite city to your friends. Furthermore, if you want to move, this room will be helpful for you in many ways.
6- Storytelling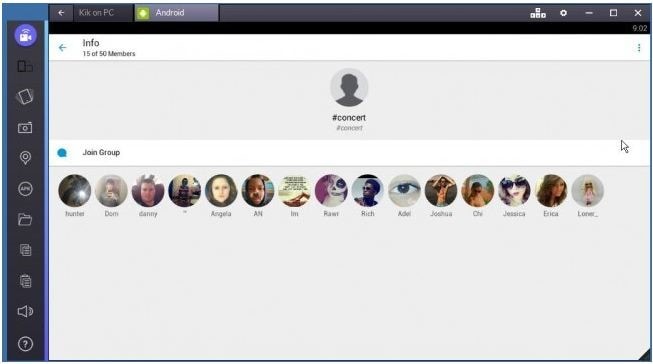 This group is best for the creative people. If you have creative mind, you can share your stories here. You can discuss new ideas about different things in this group. You can enjoy in this group, if you have writing skills.
Part 2. How to Block or Unblock Someone on Kik?
Kik has come a long way in trying to provide users with reasonable security when browsing online, and this is a positive step to see that the new public chat is more secure than ever. You should be able to find a chat group that can bring you a lot of discussions. Sometimes we have to block someone on Kik due to different reasons.
Blocking someone on Kik is a great way to avoid being harassed by spam. To block someone on iPhone, do the following:
Step 1.

Go to "Settings" and click "Privacy".
Step 2.

Click "Block List", and then select "Plus".
Step 3.

Find the username and click "Block".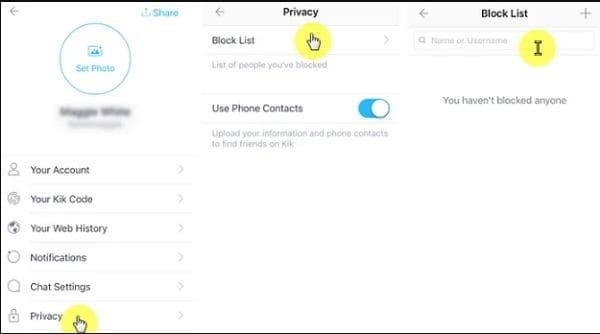 To block someone on Android, follow these steps:
Step 1.

Find the person you want to block and open the chat history.
Step 2.

On the chat interface, click "Username".
Step 3.

Click "More", and then select "Block name" to add the person to the blocked list.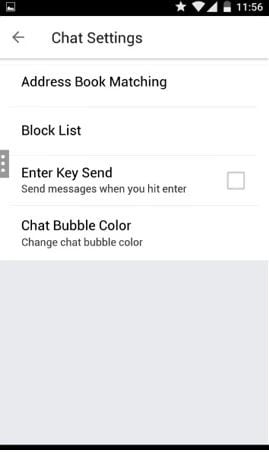 In this way, we can easily block some on Kik within seconds.
Part 3. What Happens When You Block Someone on Kik?
Everyone knows what the main idea of​​blocking is, but compared to most other messaging apps, Kik implements blocking in a different way. When you block someone on Kik, you will not receive messages from them as you would on other messaging apps. The difference is that when you are the blocked person, you can still send a message to the person who blocked you. They will send messages, but the person who blocks you will never receive them. The reason they do this is not to warn the blocked person that they were indeed blocked. When you can still send messages to that person, it's hard to say that you have been blocked.
It's worth mentioning that all your previous contacts with the blocked person will still exist. Blocking them will not delete any messages you have previously sent or received by that person. Therefore, if you try to prevent them from deleting the information you have shared with them, you will not succeed. This is all about what happens when you block someone on kik.
Part 4. How can I know If I'm Blocked by Someone on Kik?
Kik chat rooms work slightly differently from chat rooms on other platforms such as Discord. The chat rooms on Kik are group chat rooms, which mean that if the creator of the group disbands any specific chat rooms, these chat rooms may disappear. This means you should be aware that any particular group chat may not stay. Similarly, you suddenly know that a friend on Kik is not responding and you can't check directly that he/she has blocked you or not. There are different tricks to check if you are blocked or not on this application.
Method-1
When the Kik app is loaded for the first time, it will take you to the home screen where a list of all Kik contacts will be displayed. Just send a message to friend who has blocked you on Kik and wait for some time. Your message will be marked as "D" which means your message has been delivered. If "D" doesn't change into "R" it means your friend has blocked you and he/she will never read your message. This is very simple way to check who has blocked you.
Method-2
There are many groups on Kik. Not surprisingly, many groups are based on popular media and the biggest problem with Kik groups is that groups based on common keywords (such as "movies") will of course fill up immediately. Instead, you have to find one of many other movie-themed groups, and they are not always keyword-friendly. Many people on this application join different groups to share knowledge. Similarly, if you want to check who has blocked you on KiK, you should try to start a group with those friends. If they have blocked you, you will see an error message otherwise; you will easily setup the group and continue the chat. In this way, you can confirm who has blocked you on KiK.