Snapchat is one of the most popular social media platforms having over half a billion monthly active users in 2021. It has recently rolled out a new "Snap" feature that allows the users to delete any Snapchat message as long as the recipient has not read it.
This feature is useful if you have sent the message to the wrong recipient or if you want to take something back and fix it. However, both you and the recipient will see a notification in the chatbox that a message has been deleted.Let us walk you through everything you need to know about how to delete Snapchat messages.
Part 1. How to Delete Android Snapchat Messages All At Once?
Aside from individual messages, users can delete the entire messages in a Snapchat conversation in one go. If are a jolly person and have loads of messages within a conversation, then you're better off clearing the whole conversation instead of deleting each message one by one.
Note that removing the conversation doesn't delete the saved messages. It only clears the conversation from your feed. The saved or send messages will appear when you start chatting with the recipient again. Here's how to delete all Snapchat messages simultaneously:
Step 1.

Launch the Snapchat app on your Android mobile and log in, then navigate to the Profile page by tapping on your avatar at the top-left corner of the screen.
Step 2.

Tap the Settings icon at the top-right corner.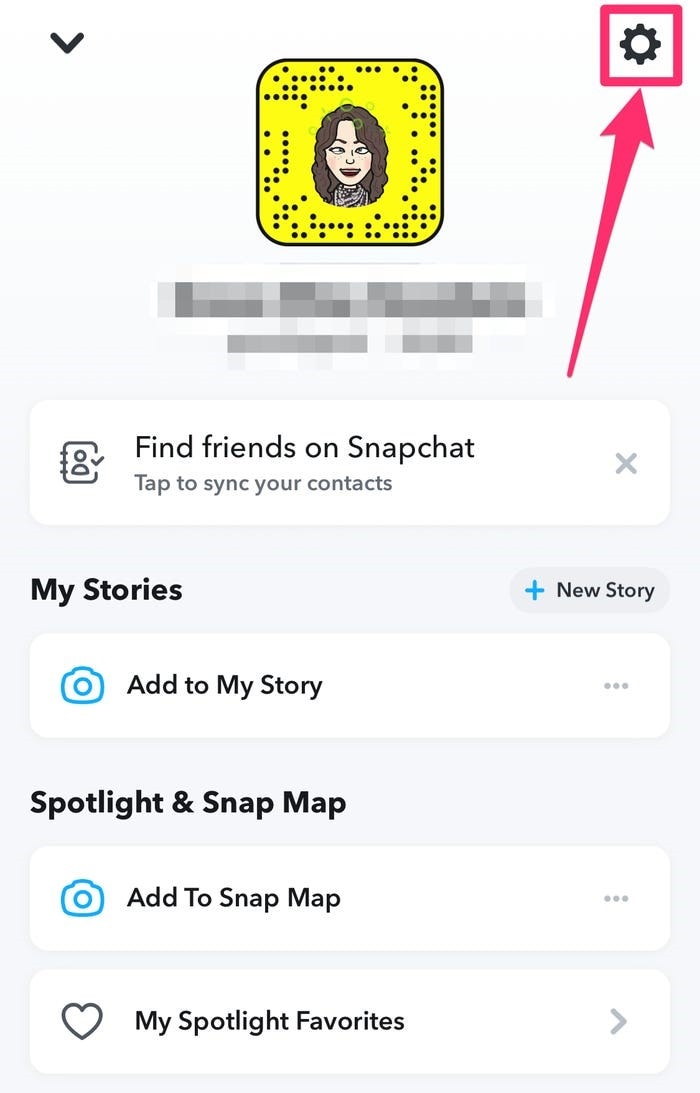 Step 3.

Scroll all the way down to the "Account Actions" and tap on "Clear Conversations."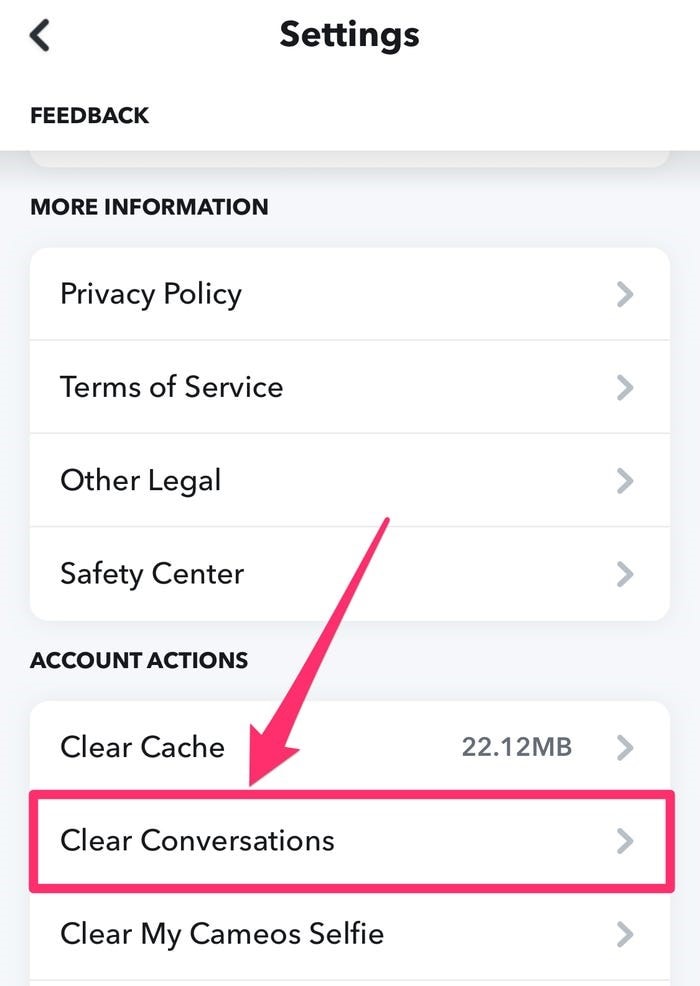 Step 4.

Now, Snapchat will show the list of conversations that you can delete. Simply tap the "X" in front of the conversation to clear all the messages between you and that person.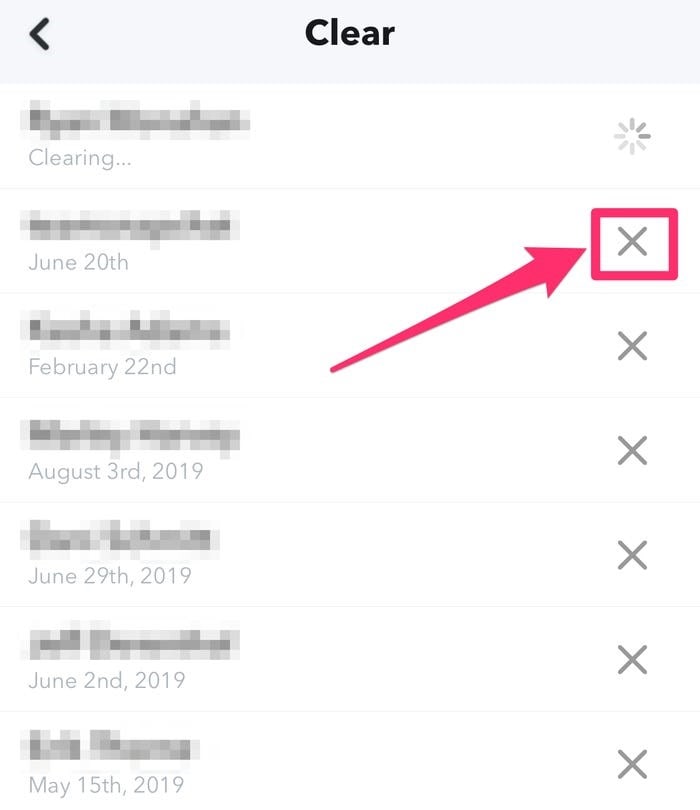 Step 5.

On the pop window, tap Clear to confirm your action, and bang, you have just deleted all the messages. Tap the Clear All option on the upper right to delete all the conversations.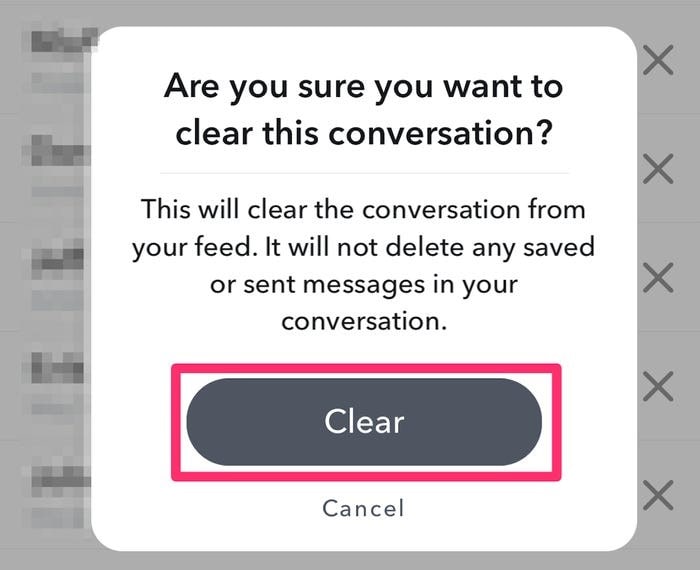 Part 2. Delete Sent Snapchat Messages with Snapchat History Eraser.
If you are a regular Snapchat user, you would already know that there's no direct way to delete the sent or saved messages in one go. That's where a Snapchat History Eraser tool comes into play that allows you to delete Snapchat messages via click-through process.
The internet is awash with efficient Snapchat History Eraser apps and you can choose any one of your likings. Here, we will go with History Eraser – Privacy Cleaner. This simple yet feature-rich software makes it exceptionally easy to completely remove the fragments of third-party apps including Snapchat.
Follow the below steps to remove Snapchat messages using Snapchat History Eraser:
Step 1.

Install History Eraser – Privacy Cleaner from the Google Play Store.
Step 2.

On its interface, you can clear the cache of third-party apps including Snapchat with just one tap.
Step 3.

On its interface, you can clear the cache of third-party apps including Snapchat with just one tap.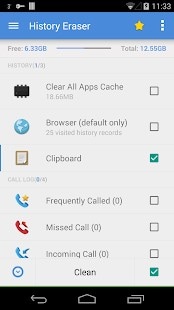 Part 3. How to Permanently Delete Snapchat Messages?
Snapchat is popular for sharing photos and videos that disappear automatically but a question pops up in the mind of every user "what if my private data gets leaked?" You need professional software like Dr.Fone – Dara Eraser (Android) to remove every trace of Snapchat and other apps installed on your smartphone.
It employs powerful algorithms to perform a thorough scan of your Android device and destroy its data permanently to make it impossible for anyone to retrieve it irrespective of the tools they use. Dr.Fone effectively wipes out junk and temporary files, browsing history, app data, accounts, and passwords with just a few clicks to protect your personal information from getting recovered or leaked.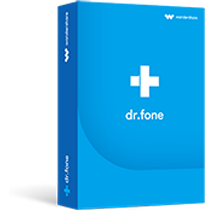 Key Features of dr.fone - Data Eraser (Android):
Support to delete all types of data from Android devices permanently and easily, like photos, files, Snapchat messages, music, etc.
The data becomes irrecoverable when wiped with this software to protect data being recovered by a third-party software.
The tool promises full and 100% security for keeping your data safe from any leakage.
Along with a sound Android compatibility, it fully supports a large number of file types like your contacts, photos, voice memos, app documents, videos, call history, and many more.
It supports almost all Android phones and tablets.
4,290,481
people have downloaded it
Don't forget to back up your smartphone before starting the erasing process as Dr.Fone will remove your data permanently, follow the steps given below.
Step 1.

Download Dr.Fone - Dara Eraser (Android) on your computer. Once installed, launch it and click on Data Eraser to get started, then connect your device.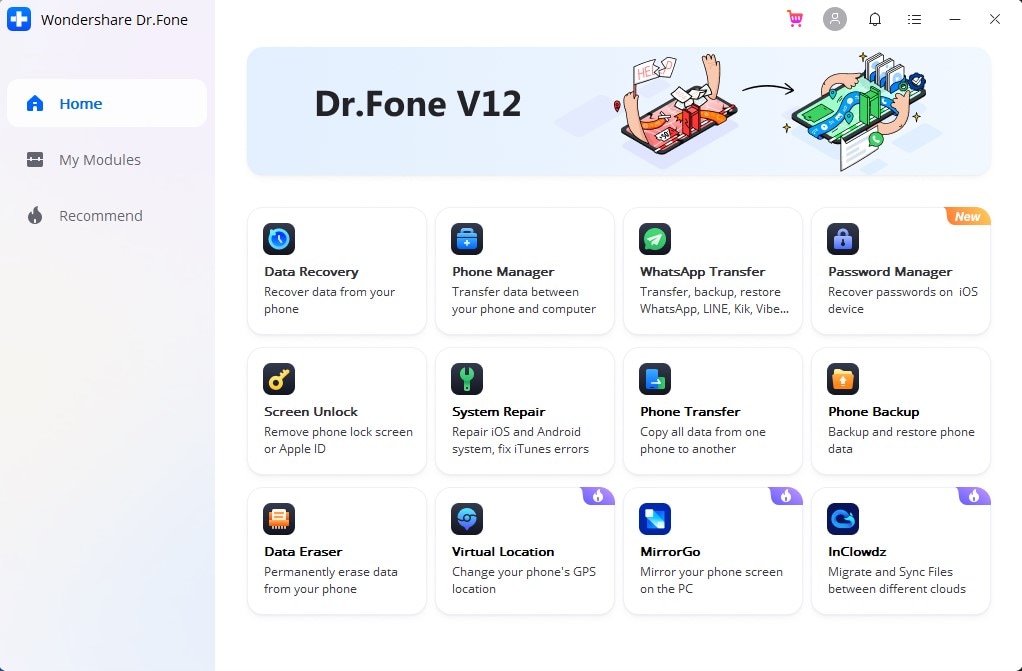 Step 2.

Choose Data eraser mode from the below screen, here taking "Erase All Data" as an example.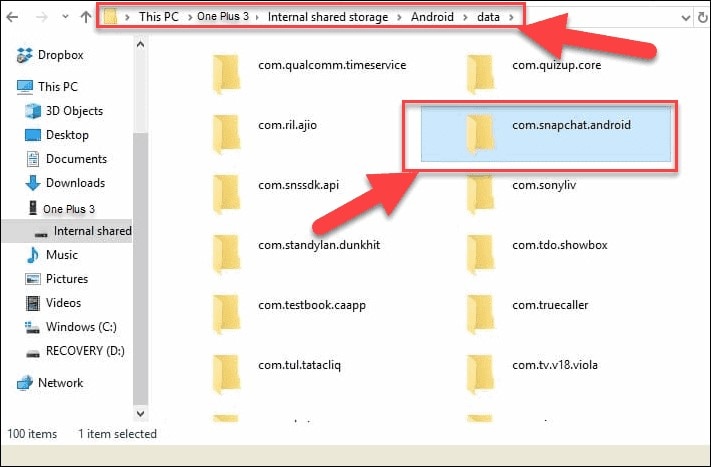 Step 3.

Choose Data eraser mode from the below screen, here taking "Erase All Data" as an example.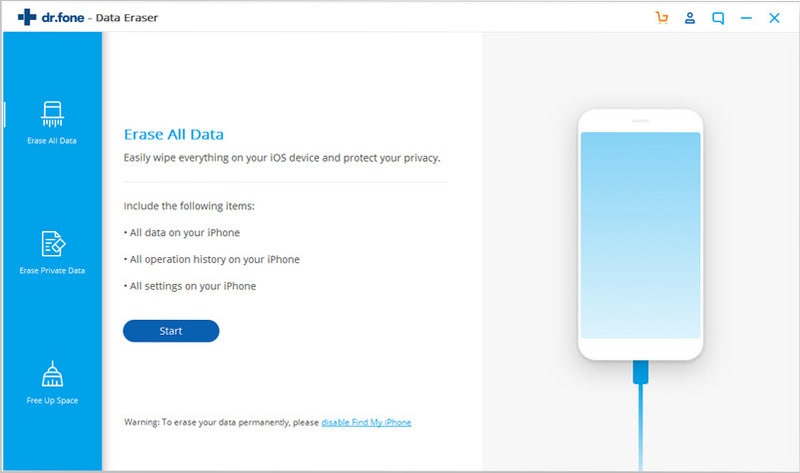 Step 4.

Type 000000" to confirm your action and proceed with the process.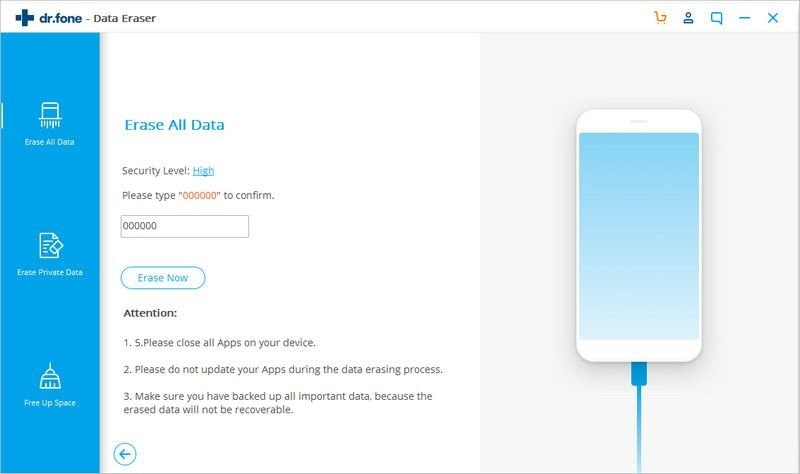 Step 5.

Dr.Fone will start to erase data from your device, just wait for a while.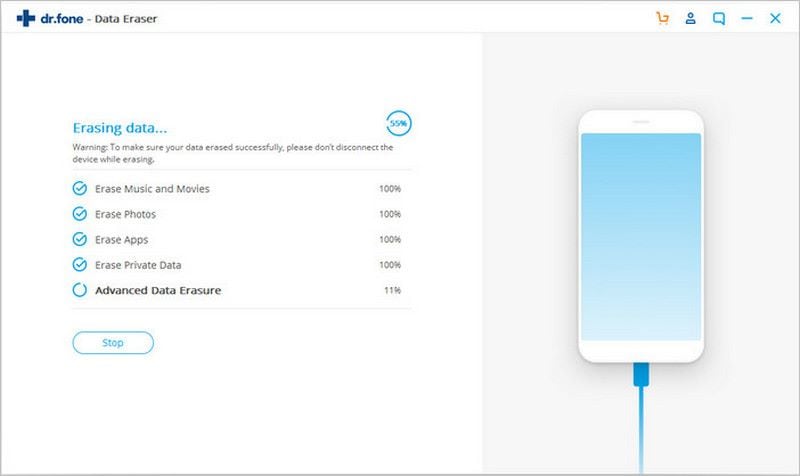 After your data is wiped cleanly, your data stored on the device will not come back even though recover with a professional data recovery tool.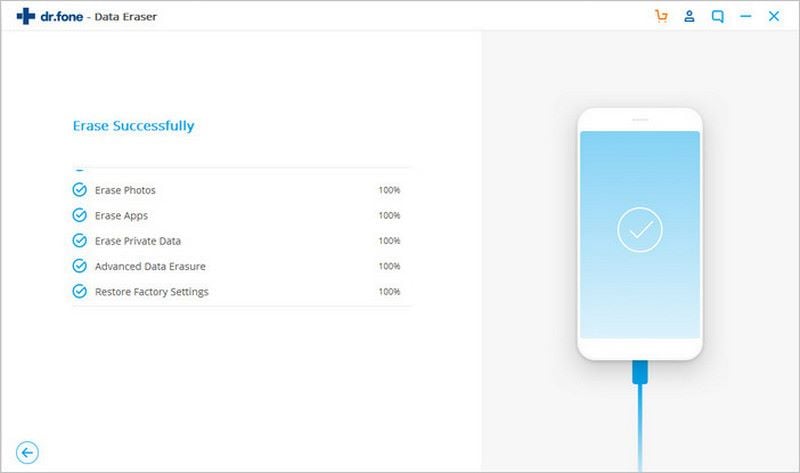 Part 4. How to Retrieve Accidentally Deleted Snapchat Messages on Android?
Have you accidentally lost important Snapchat messages and want to retrieve them? Worry not as you can easily recover the deleted or lost messages without going through any tech-savvy procedures.
There're several ways you can fall back on to get back the deleted messages. Let us discuss the two practical ways to help you achieve that.
1. Use a PC
For Android users, it is probably the easiest and quickest method to get the Snapchat messages back. Even when you delete a message, it remains stored in the cache files from where you can retrieve it.
But remember this method is viable only if have already had a backup of your Snapchat data. Check out how to retrieve deleted Snapchat messages using a PC:
Step 1.

Connect your Android mobile to a PC and locate the Android folder and go to Data > com. Snapchat. android, and open the cache folder.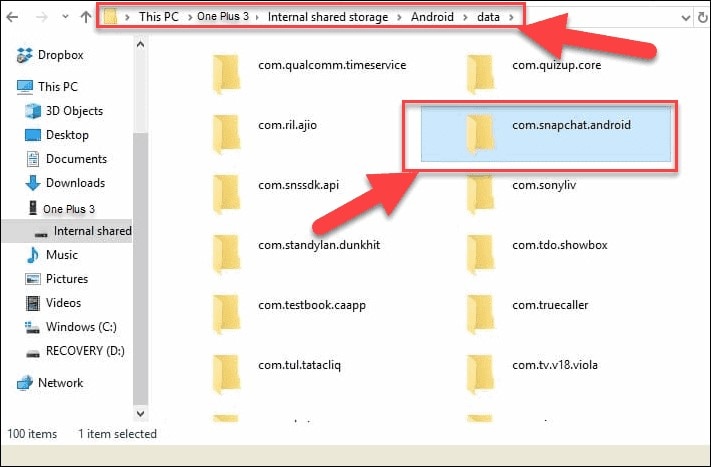 Step 2.

Here you'll see the deleted Snapchat messages. Simply select the messages you want and hit Recover. Aside from text messages, you can also recover deleted photos and videos from the cache folder.

Note that this method isn't effective and users are unable to recover the deleted messages if you don't have a backup.

If you want the best method to recover all the deleted Snapchat messages, photos, and videos, then look no further. With Dr.Fone - Data Recovery (Android) installed on your computer, retrieving the Snapchat messages is just a few clicks away – even if you haven't made any backup

This powerful software helps you get back every trace of the lost data from Snapchat as well as other data including contacts, photos, videos, documents, call history, and app data. No wonder, it sets apart from other players in the market when it comes to speed, efficiency, and privacy of users' data. What's best is its compatibility with all popular Android devices.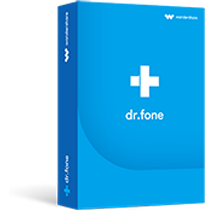 Not only retrieve deleted YouTube videos on Android but also able to get your messages, audios, contacts, documents, photos, etc. back without losing.
Allow users to restore data from Android's internal and external SD card well...
Compatible with more than 6,000 Android devices, including all popular brands like Samsung, HTC, Motorola, Sony, LG, etc.
The process is not time-consuming and is absolutely free of danger.
Handle all data loss scenarios, like screen broken, dark screen, rooting error, system crash, SD card issue, device lost, etc.
4,010,780
people have downloaded it
Here's how to recover deleted Snapchat messages using this tool:
Step 1.

Once installed, launch Wondershare Dr.Fone on your computer. Open it and hit Data Recovery on its main interface.
Step 2.

Select the data loss location and data type you want to recover.

After connecting your device, you shall choose the location where your data is lost and stored and the data type you want to recover, then click "Next".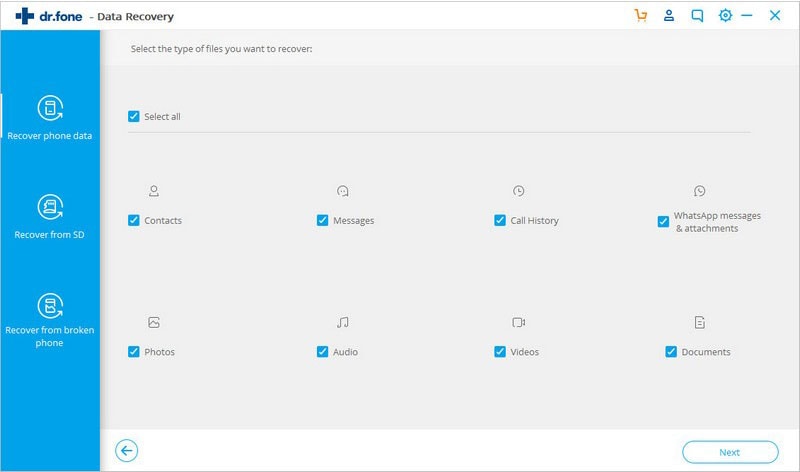 Step 3.

Start to scan data.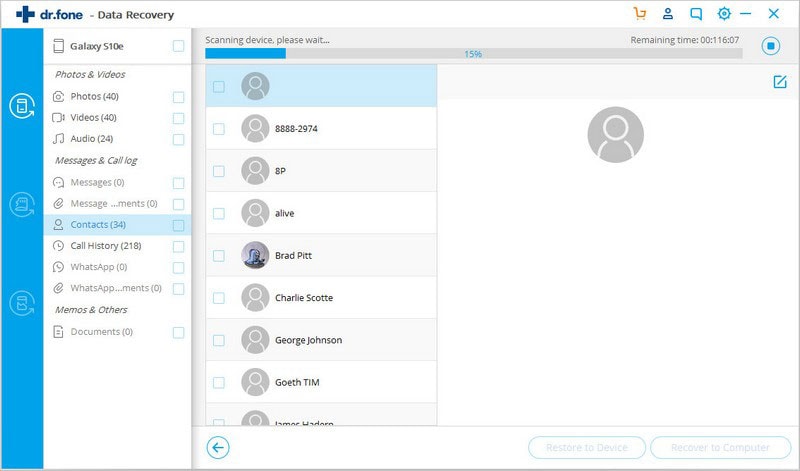 Step 4.

Preview and recover data.

After the scanning process finishes, you can preview and select the data you need to get it back by clicking "Restore to Device" or "Recover to computer".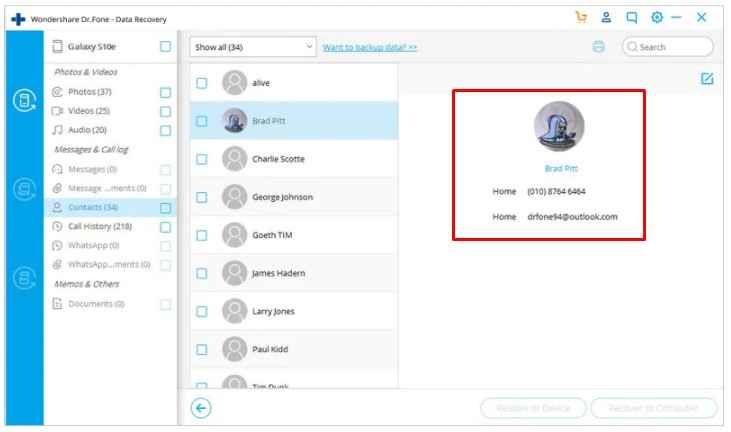 Conlcusion
This article shows that deleting Snapchat messages is not as difficult as it may sound. It outlined a step-by-step guide on how to permanently delete Snapchat messages, therefore you can delete messages individually as well as remove them all at once.