With the improvement in the level of technology and innovation, Android Market features hundreds of thousands of game apps for download. You are likely to install game apps with interesting story or exciting competition. But many game apps occupy a lot of memory on Android or have no attraction on you. These apps may limit your phone memory, and their saved data can decrease speed performance. You have to delete games on Android that you no longer use to boost your device performance .
Part 1: 2 Methods to Delete Games on Android
The process of deleting Android games is quite simple, but it can be challenging to new users. We have compiled step by step guides outlining how you can successfully remove a game's data, cache and apps from your Android device.
Step-By-Step Guide on How to Delete Games on Android
1. Using Android "Application" Menu
Step 1. Go to Settings menu by tapping on the "Settings" app and then click on "Application Manager ".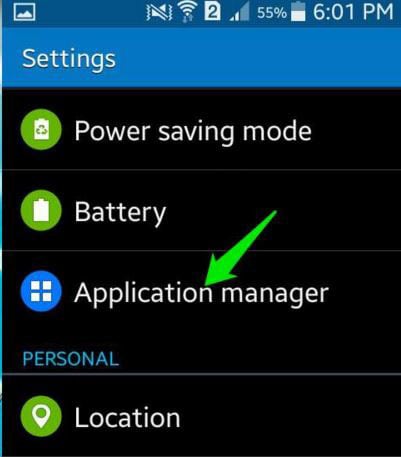 Step 2. In the next window, you will be able to see all the apps installed on your phone. Select the app that you want to delete. You will see all the information about the app, including the size of the cache, the size of the app and permissions you have given to the app such as auto update, social media posting and more.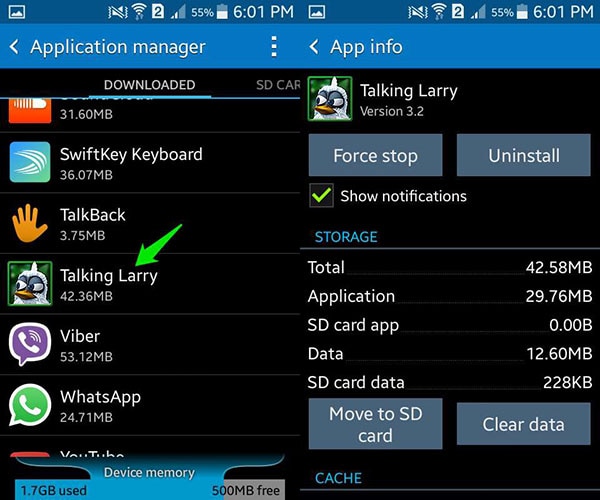 Step 3. Tap on "Clear Data" and "Clear Cache" to delete the files saved in your device. If the game isn't connected to a hosted online server, this will create more space even before you can even uninstall the app.
Step 4. Tap the "Uninstall" button to delete the game on your Android phone with the uninstallation process. A new window will appear prompting you to confirm the uninstallation process. Click "OK" to remove the game from your smartphone.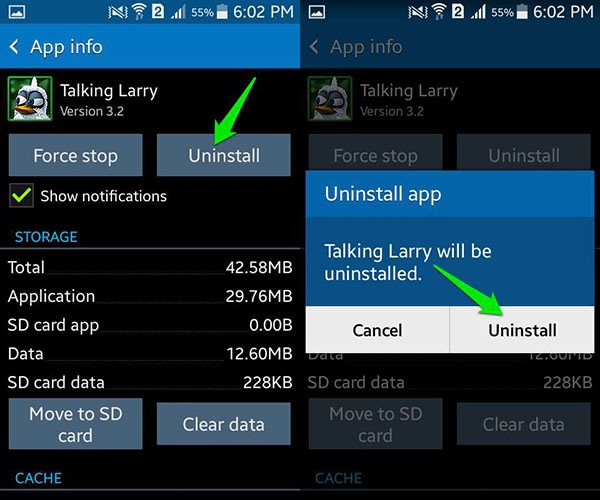 2. Using the Android Market
Google Play Store keeps a record of the games and other apps that you install on your phone. It allows you to update and uninstall them at any time.
Step 1. Open Google Play Store app. Access the menu and tap on "My Apps". You will be able to see all the apps installed on your phone.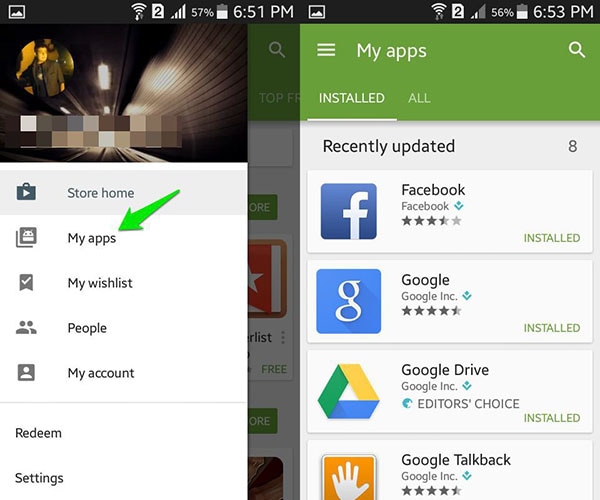 Step 2. Select on the app that you want to uninstall and then you will be directed to the app's main page within Google Play Store.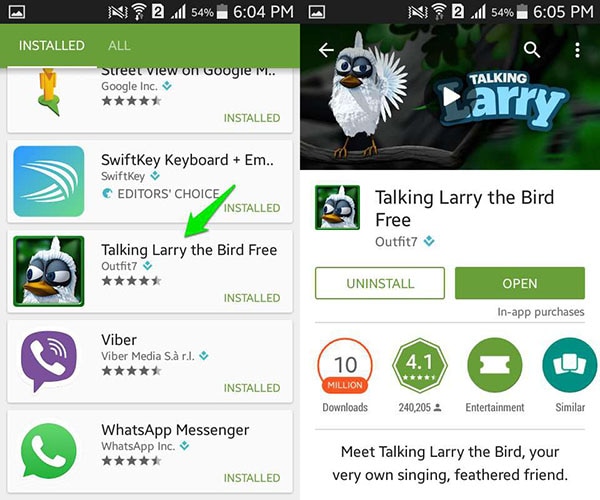 Step 3. Tap on the "Uninstall button". A prompt window will appear. Just tap the "OK" button and the game will be deleted successfully.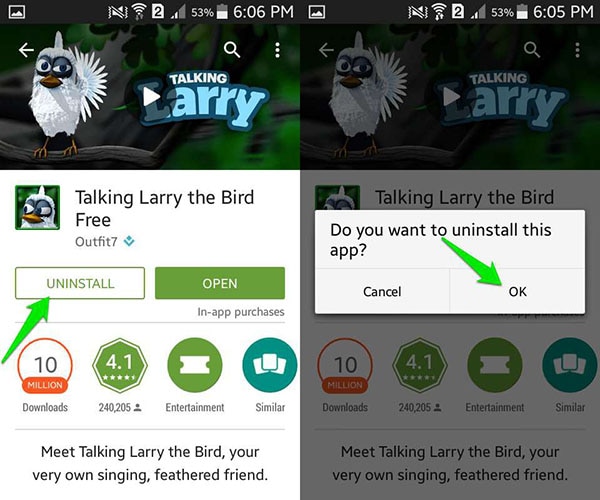 Part 2: Recommendation: Erase All Data on Your Android Phone with Just A Click
dr.fone - Data Eraser (Android) is a modern software programmed with highly advanced features for deleting data from Android devices. User reviews available on the web shows that dr.fone - Data Eraser (Android) is simply the world's best data eraser.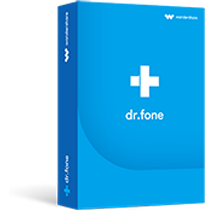 Best Tool to Thoroughly Erase Data on Android
Permanently deletes all data as well as the deleted data with 100% unrecoverable. Notice: for Android users, it can only delete all data on Android.
It secures private information as it can help you erase all the personal information such as your banking information , login details, browsing history and more.
The software can help you speed up your phone by clearing junk files for Android users.
4,290,481
people have downloaded it
How to erase all of the data on Android devices with dr.fone
Step 1 Download and Launch
Please start with downloading and launching the dr.fone on your computer and select the "Erase" section from the application menu below.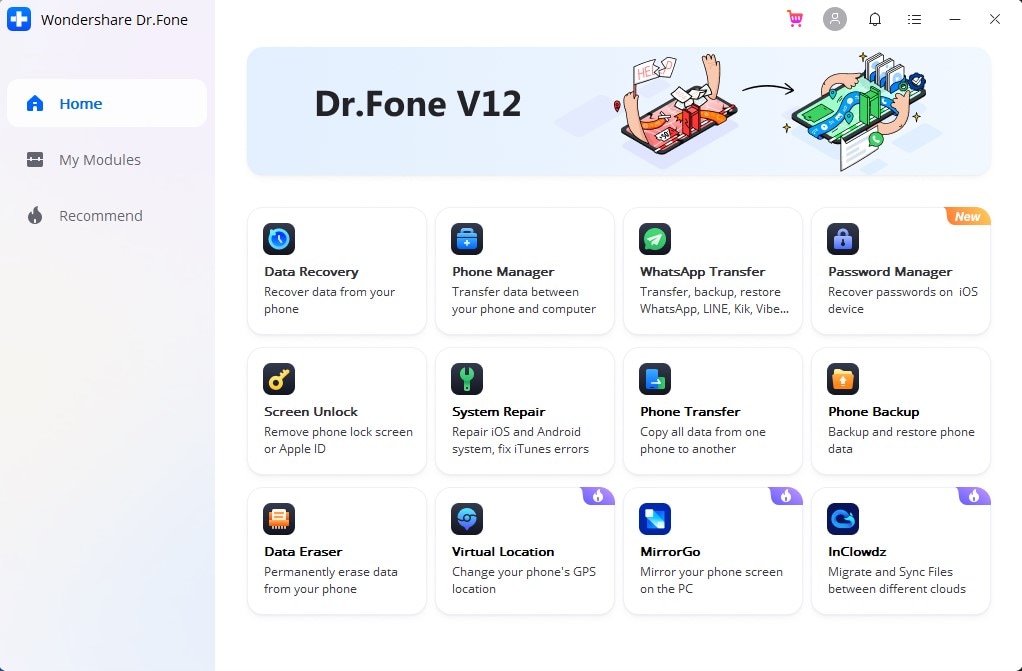 Step 2 Begin to wipe your android phone/tablet device permanently
Move on to hit the "Start" button as shown below to begin erasing all the data on your android phones or tablets irrevocably.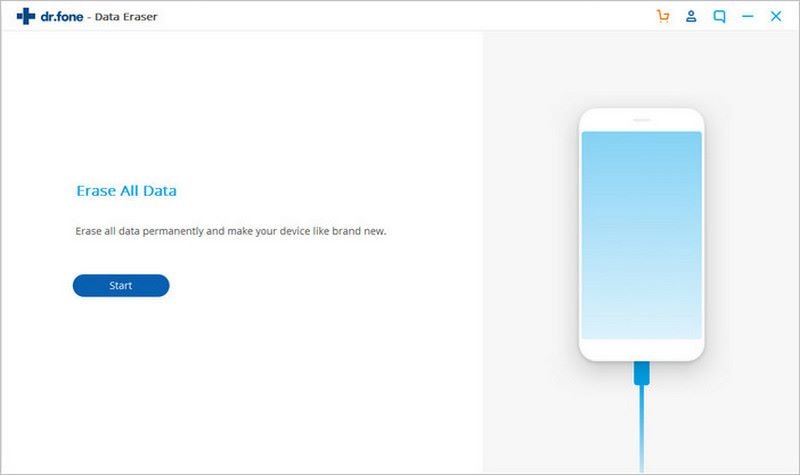 Step 3 Perform factory reset on Android
In the end, to erase all settings on your android phone or tablet, you need to tap " Factory data reset" on android device when a pop-up message is sent to you.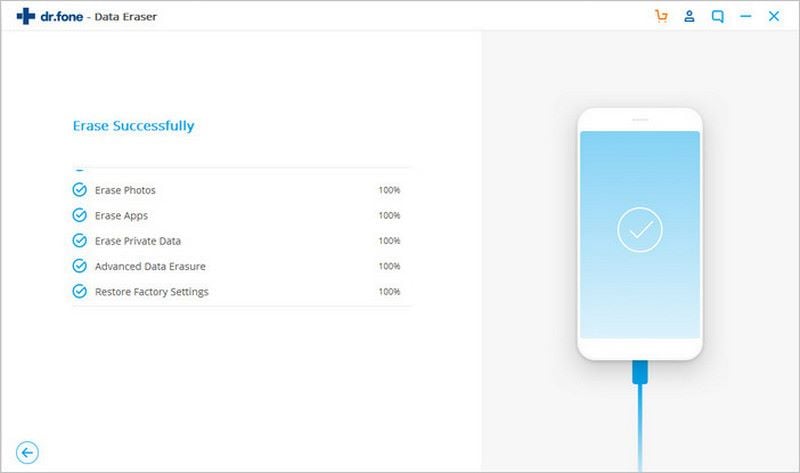 Conclusion
In a bid to help boost your device via removing games data, we introduce two common ways and recommend a powerful yet easy-to-use software. Hope it's helpful for you.