Widgets are considered to be an amazing feature of Android devices. They are an essential aspect of home screen customization, providing you with "at a glance view" of your favorite apps' most important data and functionality. You can access the widgets right from your home screen. As an Android user, you can also move the widgets across your home screen panel, resize them, or even tailor the amount of data within a widget to your preference. Here will introduce the guides to delete widgets on Android.
How to Delete Widgets on Android
You are free to add various types of widgets into your home screen, including informational, collection, control and hybrid widgets. However, if you have added more than enough, they may slow down your phone. This happens because the widgets are using more processing power of your phone to run, compared to their normal functions of displaying your favorite apps' icons. You end up experiencing slow speeds and lag while trying to navigate or switch between apps installed on your Android phone. To boost the speed of your phone, you need to delete all the unnecessary files including widgets.
Step-By-Step Guide on How to Delete Widgets on Android
Step 1

Press and Hold the Widget

Tap and hold on the widget that you would like to remove or delete from the home screen. Every version of Android appears to be a little different, but in general, the view changes a little. Once you manage to grab the widget, you will see a trash can (Remove option), which appears on the screen.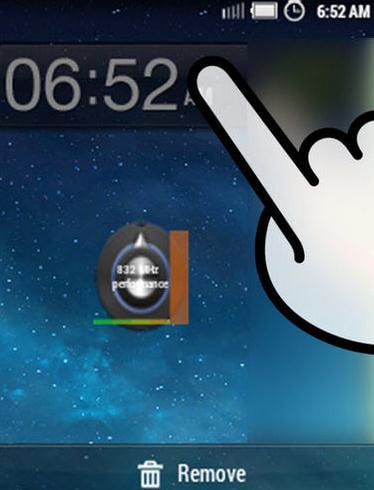 Step 2

Drag the Widget to the Trash

While still holding the widget, drag it across the top of your screen and target the trash (Remove option). You will notice that both the trash can and the widget will turn red. If you accidentally release the widget before you can drag it, you will have to tap and hold it again.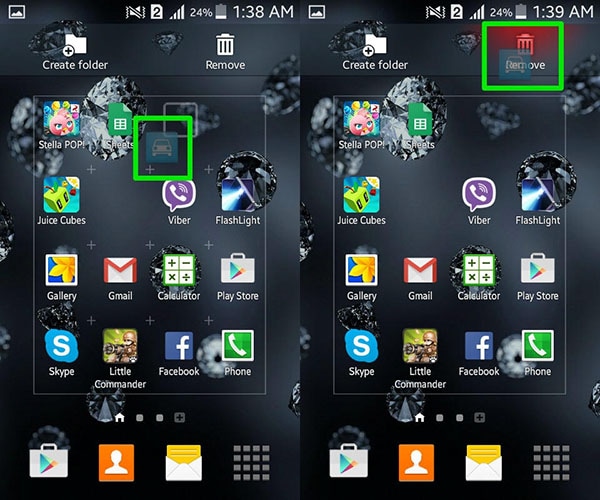 Step 3

Release the Widget

Let go of the widget by releasing your finger, and it will be successfully removed from your home screen. You can then use the same method to remove all the other widgets from your home screen.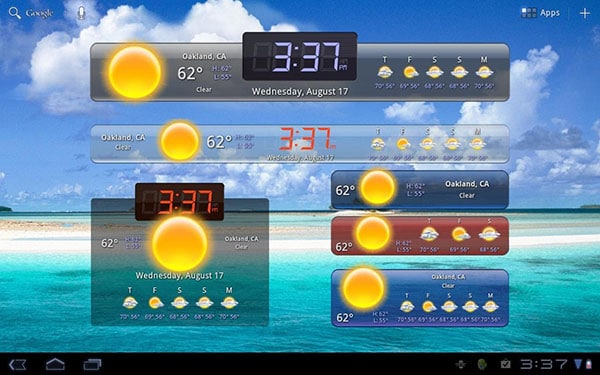 Download dr.fone - Data Eraser (Android) to Remove All Data on Android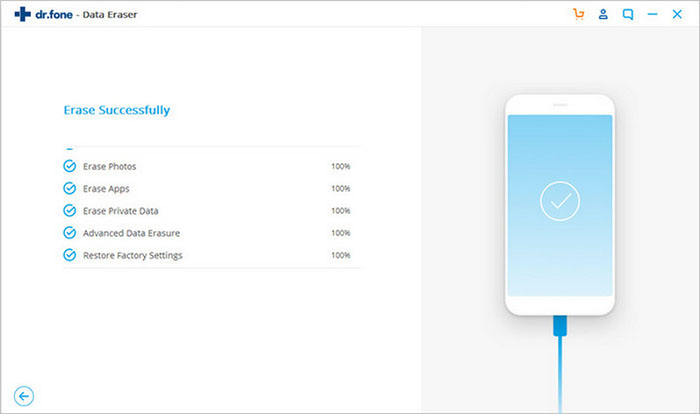 Here dr.fone - Data Eraser (Android) - 100% Permanently Deleted All Data on Android with Unrecoverable. Check it amazing features:
User-friendly interface which makes it easier to use
It clears junks with just a click
Promotes privacy by deleting both the existing and deleted data permanently
iSkysoft Data Eraser supports not only Android devices