Nothing comes close to the price per gigabyte that hard drive offers to the users. This is the reason why it has stayed as the go-to storage option for many even when other options like SSDs and NVMe drives have existed. For any price-conscious buyer or for a person looking to expand their storage, hard drives are still a great option.
One of the drawbacks of a mechanical hard drive is that it is prone to more crashes than solid-state options. Hard disk crash recovery tool is always there to help you recover the lost data, but many users don't know how to perform an operation like that on their computer. In this guide, we will help you to recover data from crashed hard drive the easy way.
Part 1: What to Do After a Hard Drive Crash
Many users make the mistake of not giving proper importance to a hard disk crash. They just move on like it was never really there. However, you should not be doing that at all. A hard drive crash may be the first sign of dying drive and when you fail to notice the details, it can cost you dearly in the long run. Here are some of the things that you should do after your hard drive has suffered a crash.
De-stress the hard drive: If the crash occurred when you were trying to load a heavy file to or from the hard drive, then do not repeat the same process straight away. Let the hard disk work at a slow pace for some time before you load the same process again.
Do a S.M.A.R.T check: A S.M.A.R.T or Self-Monitoring, Analysis, and Reporting Technology is a great way to gain some insight on your hard drive. This test will run various programs on your hard drive and shows a report on its findings. If there are any problems with the drive, it will report back with the details of that too, helping you understand if there is anything wrong with the hard drive.
Check the connections: The connections to your hard drive provides it with power and data. After a hard drive crash, it is always good to revisit these connections and ensure that they are connected properly.
Look for backup options: Hard drive crashes are the first signs of a failing drive. And paying attention to these signs will help you from hectic recovery processes afterward. If your drive starts to fail, it's time that you have a backup drive ready with your important files moved.
Part 2: How To Recover Data from Crashed Hard Drive
Hard drive crashes often result in loss of data and recovering it can be a tough job if you don't have the right tools at your disposal. We have the perfect tool for hard disk crash recovery in case if you were searching – Recoverit (IS) Tool.
The Recoverit (IS) Tool is your best friend when it comes to recovering data from crashed drives. It has specific tools within it that are made specifically for data recovery. All you have to do is to point the software to the drive or partition on which the files were lost. Some of the best features within Recoverit (IS) software are: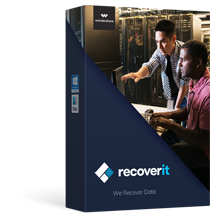 A Life Saver to Solve Your Data Loss Problems!
Preview Mode: The user can preview the files without having to recover them first
Two scan modes: You can use a normal scan mode and a much powerful deep scan mode
Windows and Apple ready: iSkysoft is developed for the world's two most popular computer OS
Easy configuration: There is no coding or advanced inputs necessary, everything is neatly laid out
1000+ file formats supported: You can trust iSkysoft to recover all types of media and office files

3,165,867 people have downloaded it
Another advantage of Recoverit (IS) software that needs special mention is its capability to recover data from a variety of storage devices like hard disks, USB drives, SSDs, memory cards, etc. There is no denying the fact that this is a tool that you must have at hand always.
Data Recovery Guide Using Recoverit (IS) Software
Recovering data from a crashed hard drive is an easy business if you are using iSkysoft. We have provided a guide below that will help you with the same! Before going through the steps, make sure to download and install Recoverit (IS) software on to your computer.
Step 1

Select the drive

When you open Recoverit (IS), it will list out all the data drives connected to your computer. Choose the drive on which you want to perform data recovery.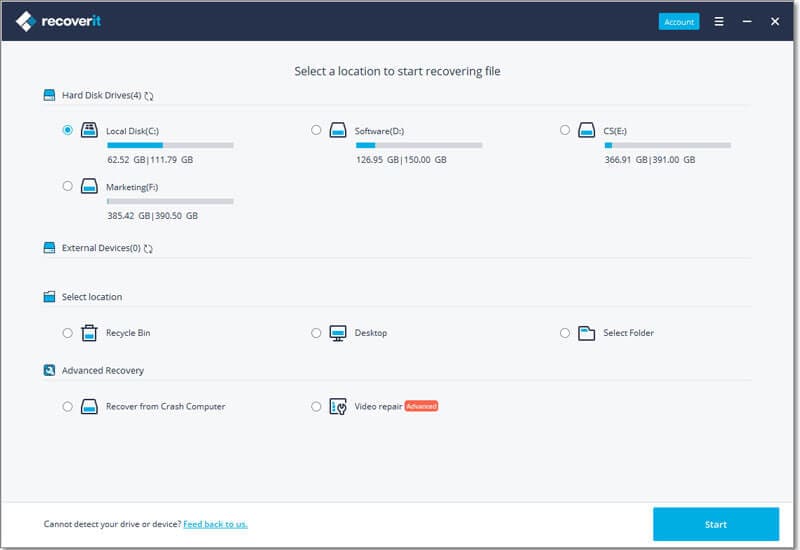 Step 2

Preview the files found by the software

Double click to view the files that Recoverit (IS) has found on your computer. This will help you recover only the files that you need.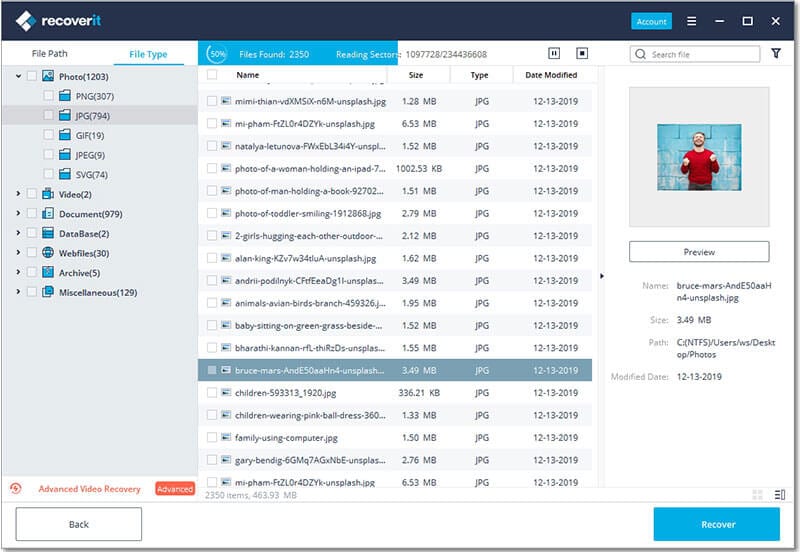 Step 3

Recover the selected files

Once you know which files you need back, click on Recover to move them to a location of your choice.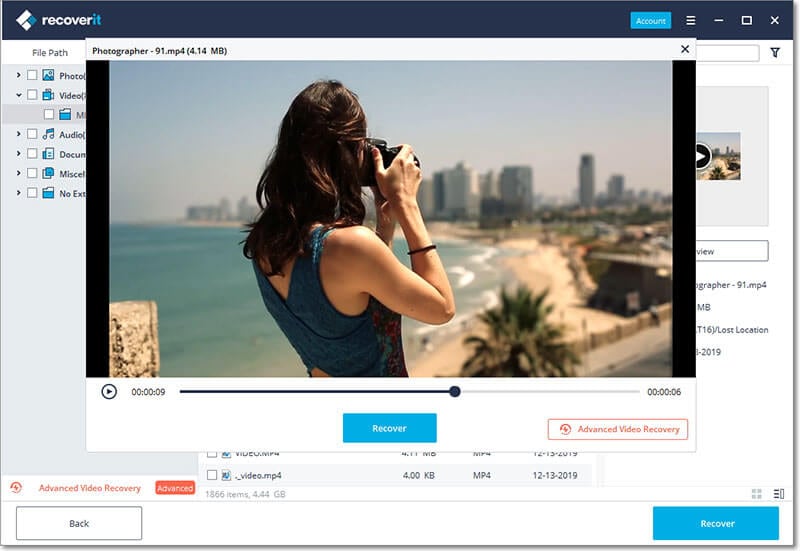 Part 3: What Causes A Hard Drive To Crash
Storage devices like a hard drive are called mechanical drives. They use using parts within them to read and write data. This is also their Achilles heel because they are much more prone to errors and damages than solid-state drives.
There are also issues on the software part that can cause hard drive crashes. Viruses and malware are a prime example of such software-based attack on drives. With time, the technologies used in hard drives had advanced, and nowadays, we have very reliable consumer-grade hardware. However, there is still that margin of error that could strike at any time.
Part 4: Tips to Protect Hard Drive from Crash and Data Loss
There are certain ways in which you can ensure that your drive is working in top condition. These are not very hard stuff to do, but some things that you can do on your own to keep your hard drives working their best at all times.
Create backups: This method is not aimed at helping hard drives avoid crashes, but helping you from data loss. If you have important files on your hard drive, make backups and store them somewhere safe. Cloud storage is a viable option in such cases.
Defragment drive: Defragmentation is the process where the data packets in the hard disk are grouped together. This is done because of the fact that data may not always be grouped together when it is written into the disk. It is often broken into pieces due to the unavailability of continuous space on the drive. Defragmentation helps the drive to respond better to read/write commands. It is a practice that is advised by Microsoft themselves to increase the speed and life of the drive.
Keep the drive in a vibration-free environment: Hard disk crashes are often seen in hard drives that experience sudden movements while they are in operation. In case of internal hard drives, fasten them to the computer cabinet so that they don't move or vibrate when they work.
Maintain good working conditions: External factors like temperature and humidity affect how the hard drive works. You need to maintain good working conditions for the drive in order to optimize performance and ultimately save it from crashing.
Conclusion
Hard disks provide a cost-effective way to get quite a lot of storage into your system. Maintaining the system is of utmost importance and this will grant your hard drives that work better and for longer. However, if you find yourself met with a scenario where you lost your files due to a hard drive crash, then you can always depend on Recoverit (IS) to get your files back.