Mac and Windows dominate the personal computer space and billions depend on these machines to get their work done. Many prefer Mac because of its easy to use features and great customer support.
However, these devices are not failure-proof. Data loss in Mac is more common than you think and there is a variety of factors that could trigger such a problem. Disk recovery in mac is your best option you can choose when you lose data from your Mac and don't worry, there are software that will do it for you.
In this guide, we will discuss some of the best Mac hard drive recovery software that you can use to get your files back today!
Top 5 Best Software for Mac Data Recovery
Many software on the internet promise Mac data recovery. However, few rise up to the task. For a person who had lost data on their Ma, troubleshooting with software that doesn't work makes things even more frustrating.
This is why our list only contains names that give you the best possible results. Let's start with the best of the five!
1. Recoverit (IS): The Most Reliable and Easy Choice
Recoverit (IS) is a purpose-built software that will help you get files from your Mac without hassle. The software is designed in such a way that you can navigate through it and understand what each function does. This is great for beginners who have no prior experience in data recovery. Often non-techy people are left behind when it comes to tasks like these because people think that it is too complex.
With iSkysoft, the software does all the hard work and you just have to tell it where to look! There are many impressive features in Recoverit (IS) that make it a cut above the rest. They are also the reason why iSkysoft claimed the number one spot on the list of the best software to recover data from mac hard drive. Some of the best features in the Recoverit (IS) are: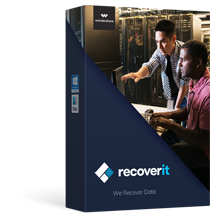 A Life Saver to Solve Your Data Loss Problems!
Dual Scan feature: iSkysoft has a normal scan mode and a more powerful Deep Scan mode.
Internal and external hard drive support: You can use iSkysoft on both Mac internal and external disks.
Extensive file support: From media files to office files, iSkysoft Mac Data Recovery has you covered!
Trash Recovery: Files deleted through the trash can also be recovered using iSkysoft Mac Data Recovery.
System crash Recovery: Recover files that had been lost during a Mac system crash.

3,165,867 people have downloaded it
When we review the features of Recoverit (IS) tool, it becomes quite an easy recommendation to anyone who is looking for disk recovery on Mac. We have listed a user guide below that you can use as a reference when you try out Recoverit (IS) software.
Recoverit (IS) User guide: 3 simple steps and you are done!
Get the latest version of the software from the official iSkysoft website. Do not trust third party sites for software downloads that you can just download on your own from the official website. Once you download and install the software on your Mac, follow the steps mentioned below!
Step 1

Launch the program

Launch iSkysoft on your Mac the software will show you all the storage devices connected to the computer including hard drives, thumb drives, SSDs, etc. From here you can choose the drive that you want to recover data from.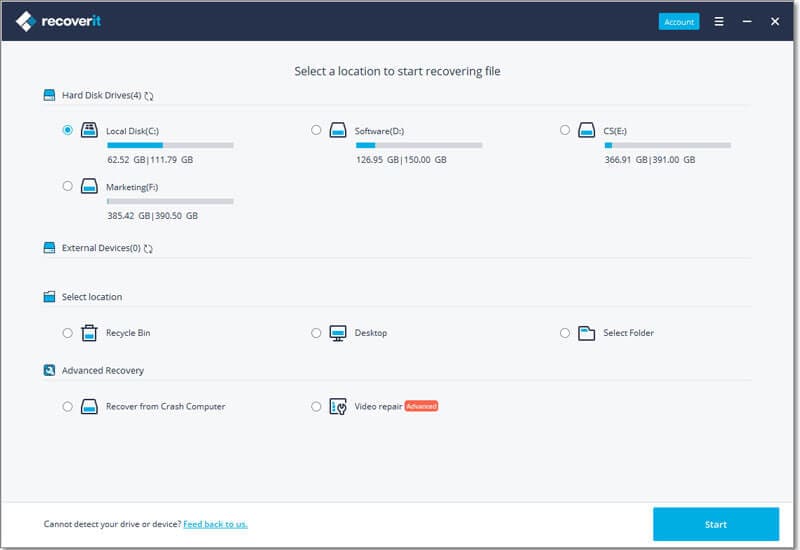 Step 2

Review the recovered files

The iSkysoft Mac Recovery will present you with the recovered files from the drive that you chose. You can review the files using the preview mode to see if they are the files that you need.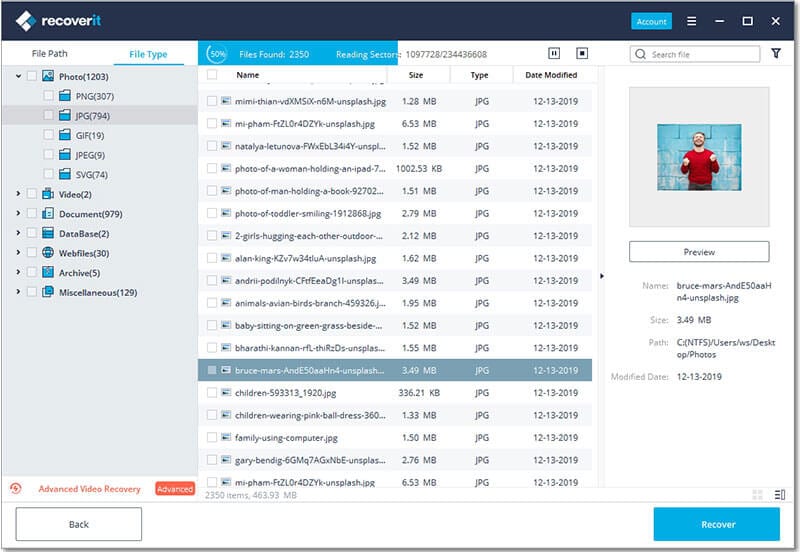 Step 3

Recover files

Once you select the files that you want to recover, click on Recover. The software will now move the files to a new file location.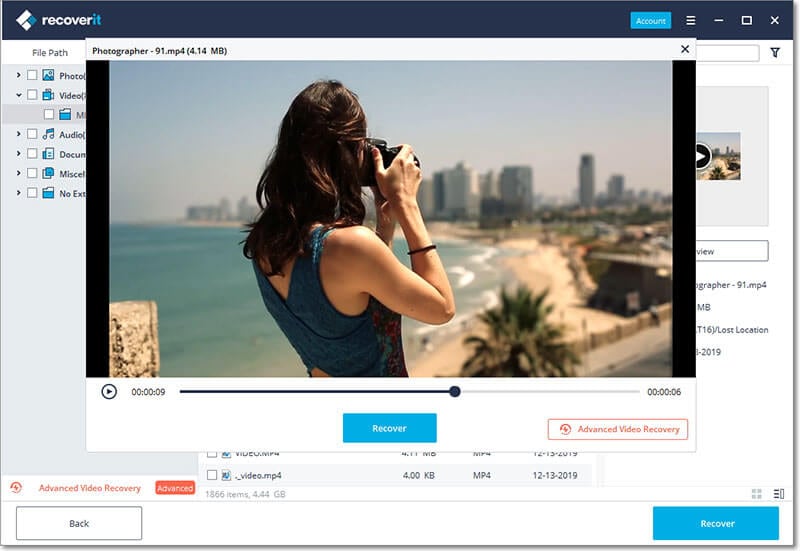 Once the files are moved, you can check them out at that file location. And that marks the end of the whole process. As we mentioned before, Data recovery using iSkysoft is really easy and user-friendly. It is a great tool to have at hand because you might never know when you need it.
---
2. Photorec Recovery software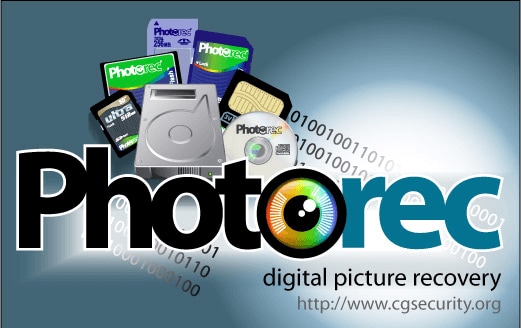 PhotoRec brands themselves as a digital picture and file recovery solution. And this goes to show how the software is aimed at media formats more than anything. It is a lightweight software that is capable of recovering most file types. The software is available for download on Windows, iOS and Linux operating systems. The software also supports popular camera hardware like Canon EOS, Casio Exilim, Nikon CoolPix, Sony, etc.
One of the aspects that users may not like about the software is its UI. When you setup PhotoRec on your Mac, you might be a bit apprehensive about its bare graphical UI. If you are a person who is used to the command line interface, then you might not have a problem navigating through the software.
---
3. Disk Drill Data Recovery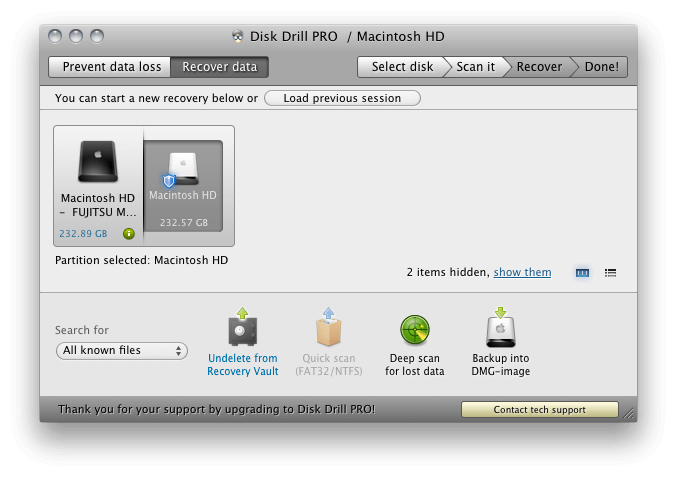 Disk Drill Data Recovery for Mac is a much more user-friendly software. They are sold by a company called Clever Files. Disk Drill is available for both Mac and Windows PCs. The software claims to recover all types of media and document files from storage devices.
In the competitive field of data recovery software, Disk Drill one among the handful that people trust to get their files back. However, these features don't come free as you will need to upgrade to a PRO version if you have to recover large files.
---
4. Ontrack Data Recovery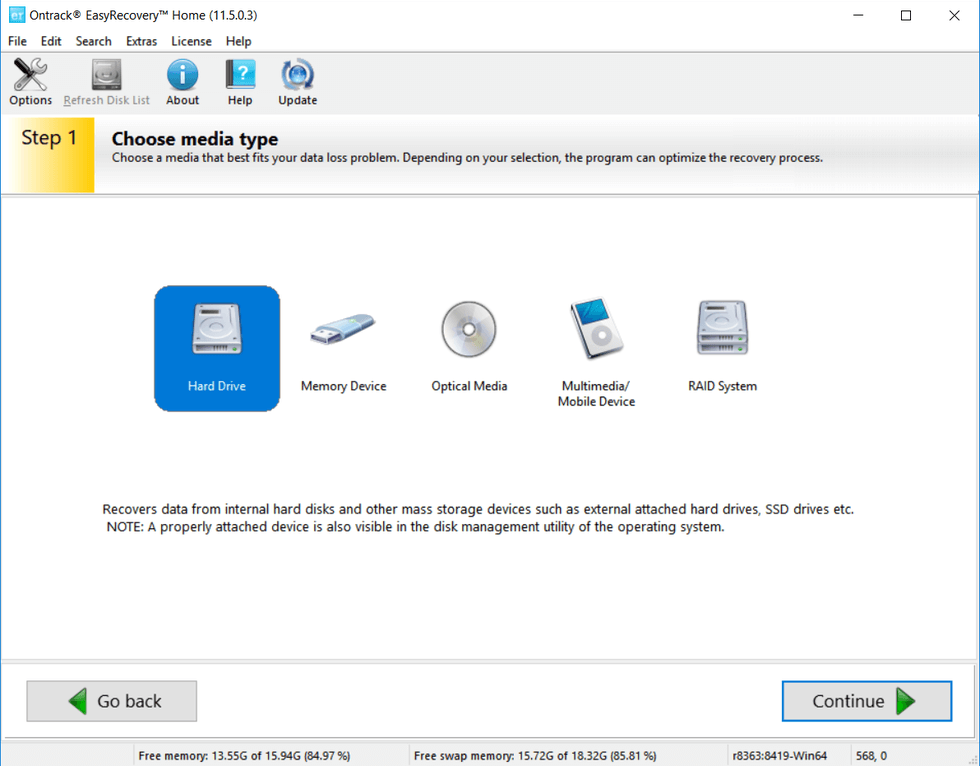 Ontrack Data Recovery software is another popular name in Mac Data recovery. With their basic plan, users can recover up to 1GB of data for free. After the 1GB limits, you will have to buy more credits. You can also subscribe to their yearly plans like Home, Professional, Premium and Technician to get more features. If you are a casual under who wants to recover files with minimum steps as possible, then we recommend the free or home version.
The higher tier versions contain features that are targeted more towards IT professionals or technicians. The software adds in support for multiple file types and scan options too.
---
5. Recoverit Data Recovery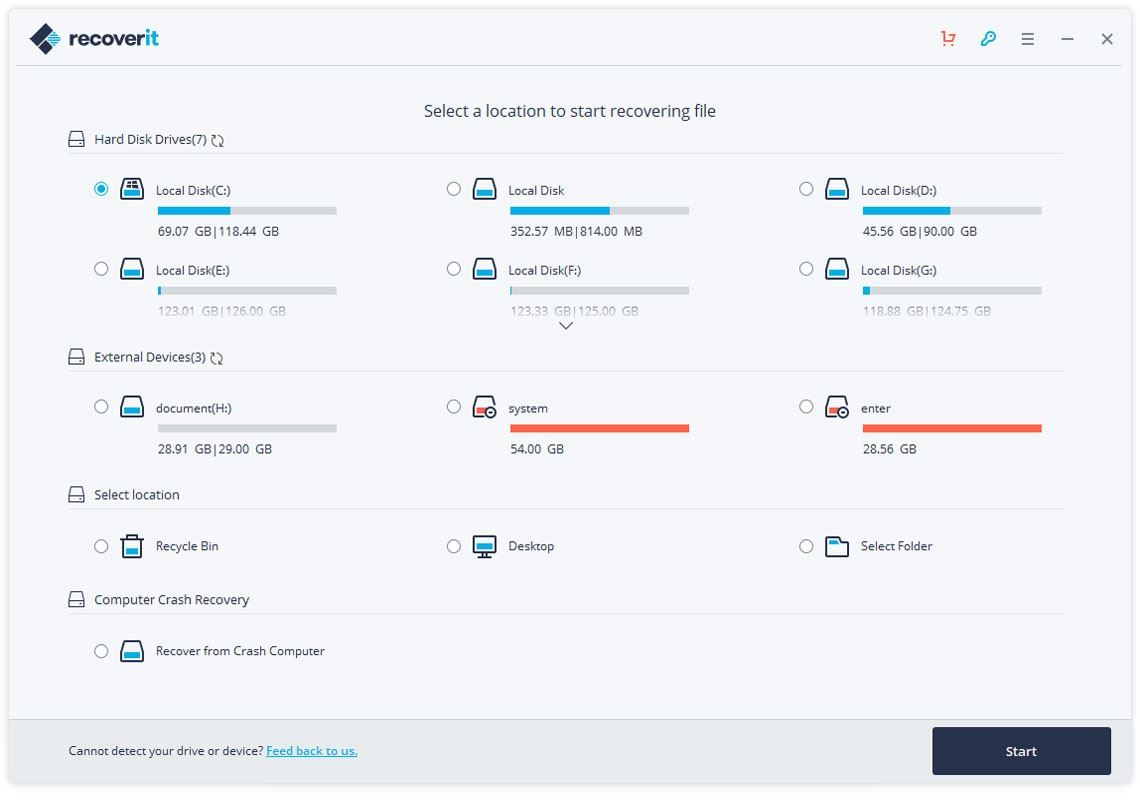 Wondershare is the last Mac data recovery tool on the list, but don't think it skimps on features or recovery power. The software is well designed and optimized for the Mac system. It sees regular updates and the team behind the software makes sure that the software works smoothly on each new version of macOS.
There are features within the software that will suit most of the users and those who need a more demanding set of features can opt for their PRO version of the software.
Top Tips: Ways to Prevent Mac Hard Drive Corruption and Data Loss
Mac data recovery software is a real boon for anyone who has lost their data, however, there are some steps that you can follow in order to not be in this situation. These are safe data-keeping practices and we will list out some of the most important ones for you!
Keep Important Files On the Cloud
We do understand that cloud storage is still in its early stages and because of this, it is a costly affair. But you can always use the free amount of storage to store your important files and folders. By doing so, even if you lose data from your own device, you can get it back from the cloud with ease. Apple users can make use of the iCloud for storing their important files.
Store You File On Multiple Locations
Like we just discussed cloud storage, you can make use of other devices for the same purpose. Save the files of critical importance on a thumb drive or an external hard disk or SSD. This way, even if the Mac that you are using crashes, you will have secondary devices to depend on to get your files back in one piece.
Back Up Your Data
Another method that you can use is to backup all your data at timed intervals. This can be once a week or once a month, but don't extend beyond that. Backing up files is also recommended when you are handling very important files. You can then move the backup file to another device to ensure that you will have all the files ready to be restored if something happens to your computer.
Keep Your Mac in Good Condition
Apple makes really good hardware and there is no doubt about it. However, like all electronic devices, they require proper care from the user. Make sure that you have a proper amount of airflow and you are now stressing the machine to its limits.
Conclusion
Mac data recovery is an option that you can depend on when you lose the files on your computer. With the help of reliable recovery software, now you stand a chance of getting your files back! When selecting software to recover your files, make sure that you select the right one as unreliable software does more harm than good. You can always follow this list to get the best out there!