Toshiba makes very affordable, yet very reliable hard drives. You can choose from their varied list of both internal and external hard drives and have it run from day one. Their ratings on sites like amazon prove that these devices have a large user base.
One of the questions that pop up often is Toshiba hard drive recovery. The storage devices we have today are reliable, but not damage proof. This is the same case with Toshiba hard drives as these are good devices, but failures or errors do happen.
And when they do happen, often they affect the data that is being written on the hard disk. In this guide, we will help you with Toshiba hard drive recovery.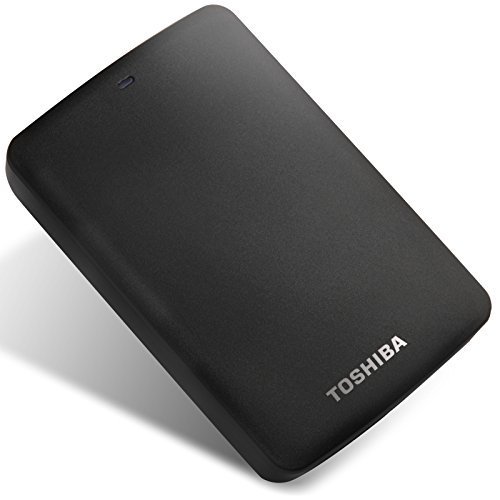 Part 1: Common Reasons Why People Search For Toshiba HDD Recovery
There are many reasons why you would want to perform hard drive recovery. Of course, the recovery of deleted or formatted files is a decision that you make after something wrong happens with the drive. Some of the common scenarios that will force the user to perform a hard drive recovery are:
Accidental deletion: This is undoubtedly one of the common reasons for data recovery. Accidental deletion happens when you mistakenly delete an important file that you need later. We have all gone through this scenario at least once and it is very frustrating. This is also the moment we realize the importance of data recovery software.
Device error: Toshiba hard disks are put through different sets of stress tests to ensure that they perform well under all conditions. However, there is a limit to which these devices can be pushed and after a point, the device may fail. Device errors can cause data loss and recovering that data is not easy.
Inability to access data: Sometimes, the data will be present on your system but you won't be able to access it. When you try to open it, error messages can pop up or nothing happens at all! This is called the inability to access data and the fault may lie with either the storage medium or the device.
Virus or malware damage: Virus or Malware are unwanted programs that can wreak havoc on your computer. One way that they affect your system is by targeting the storage drives and deleting your data.
Improper device handing: Hard drives, in general, should not be moved while they are in use. This is because of the fact that there is a physical disc within them which is rotating at high RPMs. Improper device handling like sudden movements or physical shock to the drive can interrupt the data writing/reading process. This will result in the drive not being able to store the data it has been working on.
As you have just read, there are a few reasons why you would be forced to look for a Toshiba hdd recovery utility. If you are searching for one, then we have found a stellar option for you!
Part 2: Recover Lost Data from Toshiba Hard Drive: Recoverit (IS) Tool
Recovering lost data from a hard drive is a headache if you do not have the right tools for the job. The Recoverit (IS) tool is your best bet for getting your files back from your Toshiba hard drive. This is a top tier data recovery software made for Apple and Windows machines.
The software supports hard drives, SSDs and memory cards. Since the needs of the user can vary at any minute, iSkysoft has a wide range of support features. Unlike some of the software out there, these features are not just crammed into a UI. The user interface is carefully designed in such a way that even a beginner can do the recovery process without being overwhelmed. Some of the best features inside Recoverit (IS) Software are: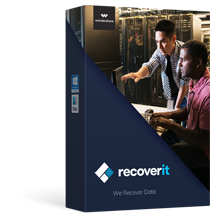 A Life Saver to Solve Your Data Loss Problems!
Dual scan modes: iSkysoft supports normal scan and a more powerful deep scan mode
Wide file support: The software can recover all media and office files within a drive
Preview mode: Preview the files before recovering them so that you can recover the right file
Windows and Mac ready: dr.fone is supported on the two most popular systems in the world
Crash recovery: Works with drives which suffered data loss from system crashes

3,165,867 people have downloaded it
These features make iSkysoft one among the most rounded recovery software for users. As we have mentioned before, the real differentiating factor is the ease of use with which you can operate the software. We have listed a user guide for Recoverit (IS) below that you can use as a reference.
How To Use Recoverit (IS) For Toshiba Hard Drive Data Recovery
No software is worth it if it is too hard to navigate. Many software companies expect its customers to be tech-savvy. However, this is not the case with the majority of people out there. The iSkysoft toolbox is designed to get the job done in a few steps as possible. We will help you with how to recover files from Toshiba hard drive with a simple three-step plan.
Download the latest version of Recoverit (IS) from the official- iSkysoft website. Do not depend on unauthorized third-party software vendors.
Step 1

Choose The Drive

When you launch the software, iSkysoft will list all the storage drives connected to the computer. From this window, you can choose the drive that you want to scan.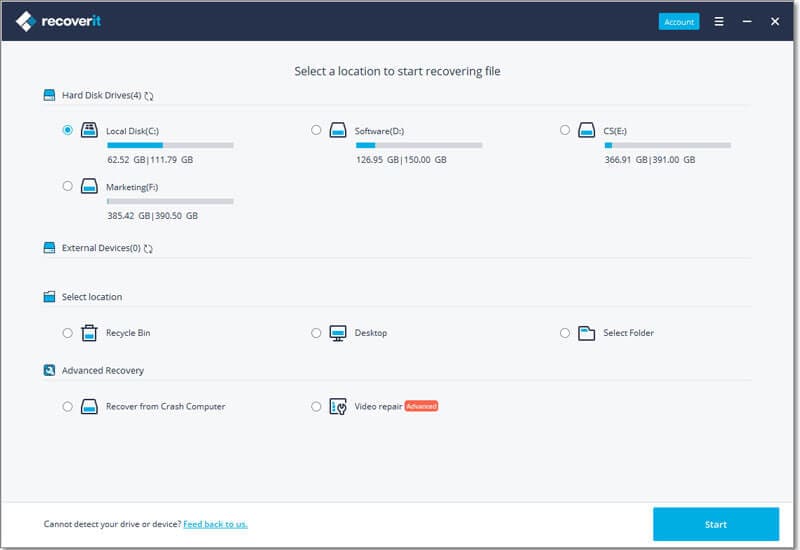 Step 2

Preview The Files

Once the scan is over, you will be able to see the set of files that the software has managed to get from your computer. You can preview the file by double-clicking it.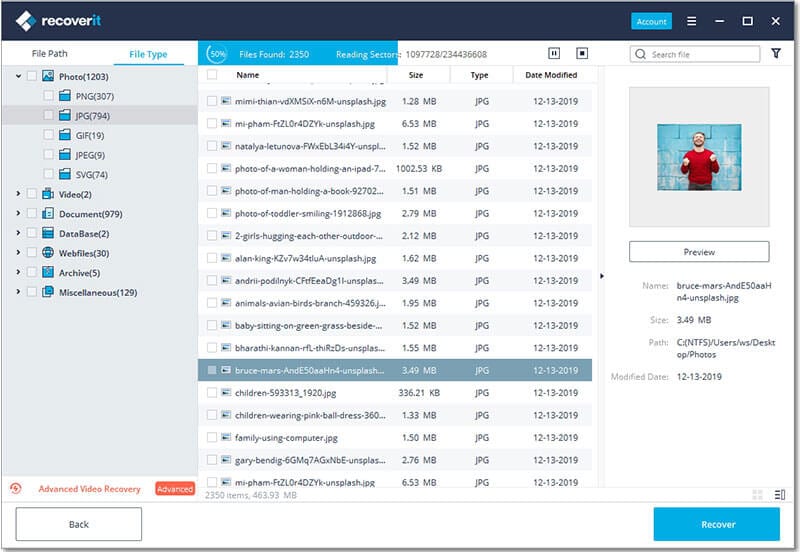 Step 3

Recover The Files

Once you have made sure that you have found the file, click on Recover to move the file to a location of your choice.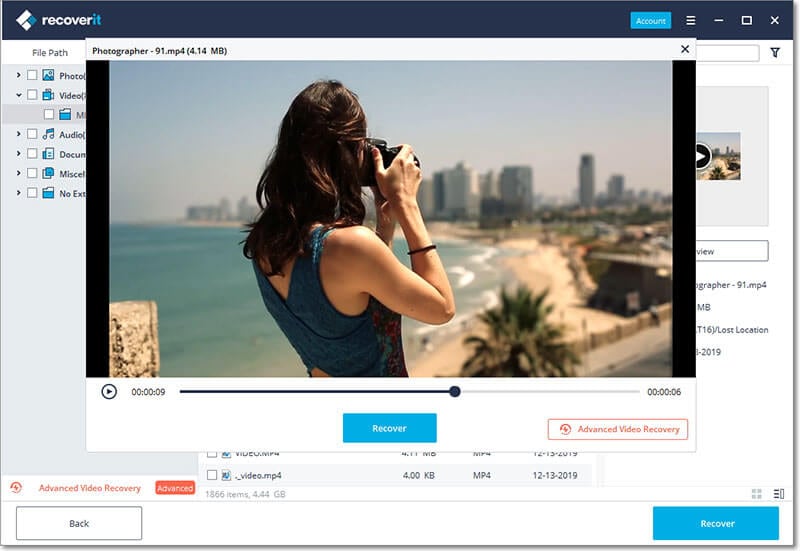 You can use the deep scan option if the normal scan didn't get you the results that you were looking for. It will take more time, but does a more comprehensive search on your external hard drive.
Part 3: My Toshiba Hard Drive Not Working: Top Tips To Fix Issues
Toshiba external hard drive may fail to work for a multitude of reasons. These reasons can be associated with your computer or your hard drive. We will list out some of the common reason below.
External hard drive not showing up: A common problem seen with external hard drives is that the computer will not detect them even if they are plugged in. Such occurrences may happen if there is a fault with the hard drive or your computer. The most common fixes are:


Checking the drive status in Windows Disk Manager


Trying out a different USB port


Installing motherboard USB drivers
USB device not recognized: This happens when the computer registers a connected drive but is unable to access the files or determine the drive type and details. Some of the ways you can fix these errors are by
Formatting the drive


Checking the USB port and motherboard drivers


Changing windows USB Selective Suspend Settings
Hard drive not recognized any computer: If you have tried plugging your Toshiba hard drive to multiple computers, and all yield the same result where your hard drive is not recognized, then there is a high chance that the fault is with the hard drive. In this case, the best course of action is to get the hard drive to a reliable repair shop and have it repaired or have it replaced by Toshiba.
Conclusion
Losing your data can be a nerve-racking experience and having the right tool at the right time gives you the best chance at retrieving the lost data. Even if Toshiba hard drives are rated for rough use, always ensure that you maintain a healthy device usage. But when things don't fall according to plan and your data has been lost, our recommendation is to use the software that millions trust, Recoverit (IS) Tool.